Black History Month Reading List
A BOOK A DAY FEBRUARY:
SUGGESTED TITLES BY QUEER BLACK AUTHORS
The Color Purple, By Alice Walker
"Celie is a poor black woman whose letters tell the story of 20 years of her life, beginning at age 14 when she is being abused and raped by her father and attempting to protect her sister from the same fate, and continuing over the course of her marriage to "Mister," a brutal man who terrorizes her. Celie eventually learns that her abusive husband has been keeping her sister's letters from her and the rage she feels, combined with an example of love and independence provided by her close friend Shug, pushes her finally toward an awakening of her creative and loving self."
I Rise the Transformation of Toni Newman, By Toni Newman
"Born the eldest son into a strict Christian family, Toni admits knowing from her earliest days that she "was a different bird born in the wrong body." With laser-guided sincerity, curiosity, and above all, humor and compassion, Toni tells her story of being a "sissy boy," a scholarship student, a business professional, an escort, a drag queen, a NYC prostitute, an LA dominatrix, and finally, a transsexual attending law school in order to help her trans* sisters in need. From cross-dressing and Bible Study classes in Jacksonville, North Carolina, to writing and studying while tending to the fetish fantasies of Hollywood's A-list, I Rise is far from a tale of fitting in. It is instead a unique and mesmerizing study of finding oneself in a world where gender and beauty can be hard fought for and earned. "
Giovanni's Room, By James Baldwin
"Giovanni's Room traces one man's struggle with his sexual identity. In a 1950s Paris swarming with expatriates and characterized by dangerous liaisons and hidden violence, an American finds himself confronting secret desires that jeopardize the conventional life he envisions for himself. After meeting and proposing to a young woman, he falls into a lengthy affair with an Italian bartender and is confounded and tortured as he oscillates between the two."
Invisible Life, By E. Lynn Harris
The re-issue of a remarkable first novel by a young, gay, black author who has fashioned a deeply moving and compelling coming of age story out of the highly controversial issues of bisexuality and AIDS.
When Love Takes Over: A Celebration Of Sgl Couples Of Color, By Darian Aaron
Exclusively profiles eighteen African- American gay couples who are in committed long term relationships. The couples detail how they met, their journey towards self-acceptance, liberation and ultimately how they fell in love and maintain their relationships. All the while defying the myth that two black men are incapable of loving each other for a lifetime.
The Black Unicorn, By Audre Lorde
Audre Lorde writes as a Black woman, a mother, a daughter, a Lesbian, a feminist, a visionary; poems of elemental wildness and healing, nightmare and lucidity. Her rhythms and accents have the timelessness of a poetry which extends beyond white Western politics, beyond the anger and wisdom of Black America, beyond the North American earth, to Abomey and the Dahomeyan Amazons. These are poems nourished in an oral tradition, which also blaze and pulse on the page, beneath the reader's eye."
Loving Her, By Ann Allen Shockley
The groundbreaking story centers on Renay, a talented black musician who is forced by pregnancy to marry the abusive, alcoholic Jerome Lee. When Jerome sells Renay's piano to finance his drinking, she leaves her destructive marriage, and flees with her young daughter to Terry, a wealthy white writer whom she met at a supper club. Terry awakens in Renay a love and sexual desire beyond her erotic imaginings. Despite the sexist, racist, and homophobic prejudices they must confront, the mutually supportive couple finds physical and emotional joy.
Coming Out Under Fire, By Allan Berube
Despite the many histories of the fighting men and women in World War II, none has been written about the estimated one million homosexuals. Here is a dramatic story of these people, revealing the history of the anti-gay policy pursued by the U.S. military authorities in World War II. Two 8-page photo inserts.
For Colored Boys Who Have Considered Suicide When the Rainbow is Still Not Enough: Coming of Age, Coming Out, and Coming Home, By Keith Boykin
In response, Keith Boykin has put together For Colored Boys Who Have Considered Suicide When the Rainbow is Still Not Enough, addresses longstanding issues of sexual abuse, suicide, HV/AIDS, racism, and homophobia in the African-American, Latin, and Asian-American communities, and more specifically among young gay men of color. The inspirational book tells stories of red people growing up gay, seeking love, finding their own identity, and ultimately creating their own sense of personal and political empowerment.
Blackbird, By Larry Duplechan
First published by St. Martin's in 1986, Blackbird is a funny, moving, gay coming-of-age novel about growing up black and gay in Southern California. The lead character, Johnnie Ray Rousseau, is a high school student upset at losing the lead role in the school staging of Romeo and Juliet; if that weren't enough, his best friend has been beaten badly by his father, and his girlfriend is pressuring him to have sex for the first time. All the while, he's intrigued by Marshall MacNeill, a fellow drama class member who's surely the sexiest man to walk God's green earth—at least according to Johnnie Ray. This novel of adolescent awakening is as fresh and heartfelt as it was when first published. Features an introduction by Michael Nava.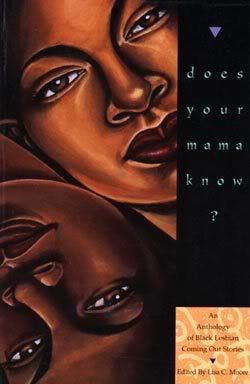 Does Your Mama Know? , By Lisa C. Moore
This is a collection of short stories, poems, interviews and essays by black lesbians. The complexity of emotions that accompany a black lesbian's coming out are reflected here in these original writings.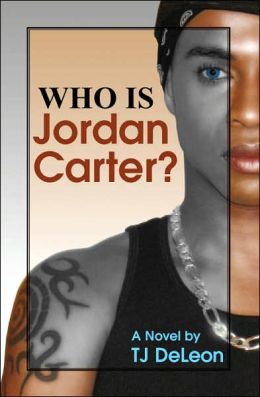 Who is Jordan Carter?, By TJ DeLeon
Ambitious, aspiring singer Jordan Carter always had dreams of making it big in entertainment. But when the industry and his family force him to live a closeted lifestyle, they squander his hopes of being completely happy.
When Jordan rebels and embarks on a journey of self-discovery, he learns the harsh reality of what it is to be black and gay in America.
Follow Jordan through his world and experience bigotry, sex, lies, and love through his eyes. Jordan's story is one of homophobia, racism, the pressures of family and religion, regret, passion and hope.
No Easy Place To Be, By Steven Corbin
Corbin's first novel is set in Harlem in the 1920s, during the period of black literary and artistic creation known as the Harlem Renaissance. He captures the fervor of post-World War I black optimism, contrasted by rampant racial bigotry, while chronicling the lives of three sisters: Velma, Barnard graduate and aspiring writer; Miriam, indefatigable activist for back-to-Africa nationalist Marcus Garvey; and Louise, whose fair skin leads her to the Cotton Club and show business. Corbin does well in delineating the black literary, entertainment and social worlds of the period, all the while detailing the fascination of white critics and wealthy patrons with the sudden emergence of the Negro artist. Writers from the era, such as Langston Hughes and Wallace Thurman, turn up briefly as characters. Corbin is not adept, however, at conveying the interaction between his characters. And while his dialogue is sometimes pointed and vivid, too often the writing is stilted and woefully cliched. An interesting but flawed treatment of a period of great social flux.
Poems of The Black Object, By Ronaldo Wilson
Winner of the Publishing Triangle's 2010 Thom Gunn Award for Gay Poetry and the 13th Annual Asian American Literary Award for Poetry. "I applaud Ronaldo Wilson's pathbreaking movement into what has never, never, in history, been said. About sexuality, in particular, these poems speak with incorrigible and raving clarity. And, always, they display intellectual curiosity, and an impatient, gorgeous readiness to make language new"—Wayne Koestenbaum. "[A] warning to anyone tempted to believe that in objectification lies freedom. Livid inside an apocalyptic negative capability, these poems are constructed through their maker's deconstruction, and reading, I too, felt unmade"—Claudia Keelan.
B-Boy Blues, By James Earl Hardy
Hardy's debut novel about the lives of black gay men in New York City is unabashedly and unapologetically written for the African-American male. Rough, sexy, humorous, and authentic, B-Boy Blues is a first-rate love story.
I Wrote This Song, By Dayne Avery
Love is always a complicated and complex conundrum of emotions and Mr. Avery vividly shows the duality of love: its beauty as well as its uncanny ability to hurt.
(Lee Hayes)
Where The Apple Falls, By Samiya Bashir
Where the Apple Falls resides at the intersections between woman & female—both human and environmental—and the concepts to which she is often linked (without her consent): death, rebirth, victim, sexual/perverse. Seasons are crucial: from the birth of Spring through Autumn's final harvest the work suggests a recasting of the farmer; a reclamation of both the fall and redemption/death/(re)birth on her own terms. Finally, Where the Apple Falls highlights the resilience of strength. Even strength denied does not die. Instead, it continues to grow in power, waiting for its calling. We cannot call that which we have forgotten to imagine. Where the Apple Falls reminds us to imagine, encourages us to answer the call, to revel in the beauty and possibility that we all embody, to consider our direction and route.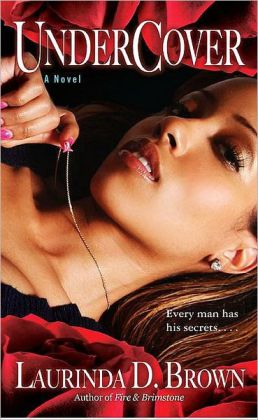 Undercover, By Laurinda D. Brown
In Fire & Brimstone, Laurinda D. Brown began the turbulent love story of Chris and Gayle, two women struggling with finding comfort in each other and in themselves while teetering on the verge of self-destruction. Chris Desmereaux and Gayle Evans. Two women. Two mothers. Two lovers testing the boundaries of 21st century morality with two lives torn between different ideas of right and wrong.
Lazarus, By Rashid Darden
ADRIAN is handsome, brilliant, and devoted to serving others. Under the cool exterior, however, he is tormented and unfulfilled. Abandoned by his father and emotionally distant from his mother, he feels alone – adrift on campus - until he meets SAVION. With rhymes dripping from his lips like honey, Savion has just what Adrian needs: stability, maturity, and love. Although their friendship is filled with peaks and valleys, their relationship is threatened by Adrian's biggest challenge: BETA CHI PHI. Finding the appeal of pledging his father's fraternity irresistible, Adrian decides to fill the void in his heart, even after his relationship with Savion blossoms. Almost immediately, Adrian is thrust headlong into a world of mind games, controlled behavior, and strokes from the paddle--tempered with the brotherhood that bonds men in times of adversity. Adrian knows that he must keep his relationship with Savion a secret at all costs, for if his new-found family were to learn the truth, he may have to choose… The one he loves…or his brothers.
At This Moment, By Trent Jackson Communications
Being who you are is very difficult. Maverick Williams' life comes to a grinding conflict as he confronts the many complex experiences and relationships in his life.
Sons, By Alphonso Morgan
Set in 1990's Brooklyn, Sons is the story of a teenage boy's struggle with his sexuality in the age of Hip-hop. In relentless prose, the novel moves from light to dark, through race, culture, class and religion to its tragic climax. A vivid rendering of the pain, angst and isolation of adolescent homosexuality, Sons is a significant work of American fiction.
Sweet Tea, By E. Patrick Johnson
Giving voice to a population rarely acknowledged in writings about the South, Sweet Tea collects life stories from black gay men who were born, raised, and continue to live in the southern United States. E. Patrick Johnson challenges stereotypes of the South as "backward" or "repressive," suggesting that these men draw upon the performance of "southernness"—politeness, coded speech, and religiosity, for example—to legitimate themselves as members of both southern and black cultures. At the same time, Johnson argues, they deploy those same codes to establish and build friendship networks and to find sexual partners and life partners. Traveling to every southern state, Johnson conducted interviews with more than seventy black gay men between the ages of 19 and 93. The voices collected here dispute the idea that gay subcultures flourish primarily in northern, secular, urban areas. In addition to filling a gap in the sexual history of the South, Sweet Tea offers a window into the ways that black gay men negotiate their sexual and racial identities with their southern cultural and religious identities. The narratives also reveal how they build and maintain community in many spaces and activities, some of which may appear to be antigay. Ultimately, Sweet Tea validates the lives of these black gay men and reinforces the role of storytelling in both African American and southern cultures.
Black Like Us: A Century of Lesbian, Gay, and Bisexual African American Fiction, By Don Weise
Showcasing the work of literary giants like Langston Hughes, James Baldwin, Audre Lorde, Alice Walker, and writers whom readers may be surprised to learn were "in the life," Black Like Us is the most comprehensive collection of fiction by African American lesbian, gay, and bisexual writers ever published. From the Harlem Renaissance to the Great Migration of the Depression era, from the postwar civil rights, feminist, and gay liberation movements, to the unabashedly complex sexual explorations of the present day, Black Like Us accomplishes a sweeping survey of 20th century literature.
A Raisin in the Sun, By Lorraine Hansberry
This groundbreaking play starred Sidney Poitier, Claudia McNeill, Ruby Dee and Diana Sands in the Broadway production which opened in 1959. Set on Chicago's South Side, the plot revolves around the divergent dreams and conflicts within three generations of the Younger family: son Walter Lee, his wife Ruth, his sister Beneatha, his son Travis and matriarch Lena, called Mama. When her deceased husband's insurance money comes through, Mama dreams of moving to a new home and a better neighborhood in Chicago. Walter Lee, a chauffeur, has other plans, however: buying a liquor store and being his own man. Beneatha dreams of medical school.
The tensions and prejudice they face form this seminal American drama. Sacrifice, trust and love among the Younger family and their heroic struggle to retain dignity in a harsh and changing world is a searing and timeless document of hope and inspiration. Winner of the NY Drama Critic's Award as Best Play of the Year, it has been hailed as a "pivotal play in the history of the American Black theatre." by Newsweek and "a milestone in the American Theatre." by Ebony .
Push, By Sapphire
Relentless, remorseless, and inspirational, this "horrific, hope-filled story" (Newsday) is certain to haunt a generation of readers. Precious Jones, 16 years old and pregnant by her father with her second child, meets a determined and highly radical teacher who takes her on a journey of transformation and redemption.
Not Without Laughter, By Langston Hughes
A shining star of the Harlem Renaissance movement, Langston Hughes is one of modern literature's most revered African-American authors. Although best known for his poetry, Hughes produced in Not Without Laughter a powerful and pioneering classic novel.
This stirring coming-of-age tale unfolds in 1930s rural Kansas. A poignant portrait of African-American family life in the early twentieth century, it follows the story of young Sandy Rogers as he grows from a boy to a man. We meet Sandy's mother, Annjee, who works as a housekeeper for a wealthy white family; his strong-willed grandmother, Hager; Jimboy, Sandy's father, who travels the country looking for work; Aunt Tempy, the social climber; and Aunt Harriet, the blues singer who has turned away from her faith.
A fascinating chronicle of a family's joys and hardships, Not Without Laughter is a vivid exploration of growing up and growing strong in a racially divided society. A rich and important work, it masterfully echoes the black American experience.
The Other Side Of Paradise, By Staceyann Chin
No one knew Staceyann's mother was pregnant until a dangerously small baby was born on the floor of her grandmother's house in Jamaica, on Christmas Day. Staceyann's mother did not want her, and her father was not present. No one, except her grandmother, thought Staceyann would survive. It was her grandmother who nurtured and protected and provided for Staceyann and her older brother in the early years. But when the three were separated, Staceyann was thrust, alone, into an unfamiliar and dysfunctional home in Paradise, Jamaica. .
Told with grace, humor, and courage, Chin plumbs tender and unsettling memories as she writes about drifting from one home to the next, coming out as a lesbian, finding the man she believes to be her father, and ultimately, discovering her voice.
Kindred, By Octavia Butler
Dana, a modern black woman, is celebrating her twenty-sixth birthday with her new husband when she is snatched abruptly from her home in California and transported to the antebellum South. Rufus, the white son of a plantation owner, is drowning, and Dana has been summoned to save him. Dana is drawn back repeatedly through time to the slave quarters, and each time the stay grows longer, more arduous, and more dangerous until it is uncertain whether or not Dana's life will end, long before it has a chance to begin.