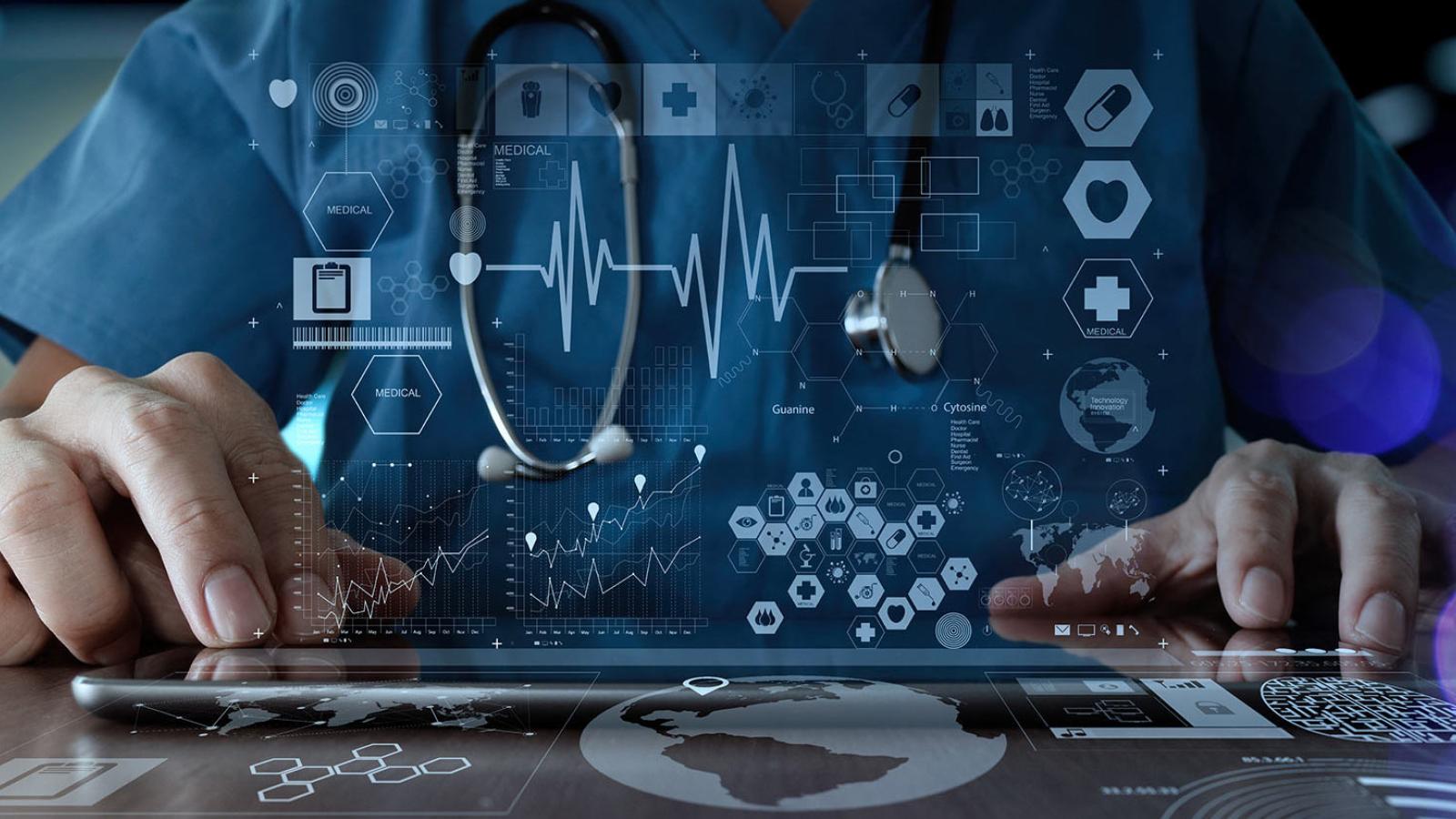 Educating Health Professionals During the Pandemic: Challenges & Successes
Thursday, December 2, 2021
The Covid-19 pandemic has posed serious challenges for educating students, perhaps none greater than for students in the health professions. Opportunities for hands-on learning were halted, and clinical placements were significantly reduced. Join us for a discussion with four faculty from our Nursing, Physician Assistant Studies, Communication Sciences and Disorders, and Nutrition and Dietetics programs about the challenges they encountered teaching during the pandemic. We will talk about lessons learned, and which strategies met with success and may be here to stay.
Moderator
Belinda (Beau) Anderson, PhD, Associate Dean and Professor of Allied Health, has more than 25 years of administrative, clinical, research and teaching experience. Her federally-funded research is in the field of complementary and integrative medicine (CIH) for chronic pain in the underserved (pragmatic clinical trials), developing curriculum and instruction in evidence-based medicine, and implementing CIH therapies in biomedical settings. Dr. Anderson is a member of the NIH National Advisory Council for Complementary and Integrative Health, serves as an associate editor for Explore: The Journal of Science and Healing, and is co-chair of the Research Working Group of the Academic Collaborative for Integrative Health. From 2009-2018 she maintained a Chinese medicine private practice at New York University Fertility Center and is an internationally recognized expert in the use of acupuncture to improve assisted reproductive outcomes.
Panelists
Jessica Tosto, MS, RD, CDN, CNSC is Clinical Assistant Professor, Clinical Coordinator and Department Chairperson of the Nutrition and Dietetics Program. She is an experienced Pediatric dietitian with a Master's Degree in Nutrition Education. Ms. Tosto specializes in enteral and parenteral nutrition support of critically ill patients of all ages throughout the lifecycle.
Ellayne Ganzfried, MS, CCC-SLP is a Clinical Associate Professor in the Communication Sciences and Disorders Department and the Director of the Speech, Language, and Hearing Center at Pace University.  She is Past President of the NYS Speech Language Hearing Association (NYSSLHA), Long Island Speech Language Hearing Association (LISHA) and the Council of State Association Presidents for Speech Language Pathology and Audiology (CSAP). Ellayne is a Fellow of the American Speech Language Hearing Association (ASHA) and a Distinguished Fellow of the National Academies of Practice.
Keiko Iwama, PhD, RN, CCRN, assistant professor at College of Health Professions Lienhard school of Nursing, teaches in the undergraduate nursing program and is a Cardio Thoracic ICU nurse at Mount Sinai Morningside Hospital. Dr. Iwama has a Bachelor's degree in Social Work, licensed Nursing and Midwifery in Tokyo, Japan, as well as an  RN license from New York State, MSN in Nursing Education and PhD in Nursing. She is a Fellow of the New York Academy of Medicine, and her research interests are transition to practice and bridging the gap between academic and clinical settings. Dr. Iwama is a contributing editor to Japanese nursing journals and an advisor to BSN nursing programs in Japan.
Shannon North, MS, PA-C, is a Clinical Associate Professor in the Department of Physician Assistant Studies, NYC campus. She has been in academia for the past seven years and currently works clinically in emergency medicine.
What's next for Global Health? Views from the Global South
If you were unable to attend Grand Rounds, view the recorded sessions.
Wednesday, November 3
The COVID-19 pandemic has reminded us of the importance of cooperation between countries to address health challenges. At the same time, we have observed profound disparities in the response across regions of the world. Join us for a conversation with experts from Africa, Asia and Latin America on what is next for global health from the perspective of their regions. We'll discuss lessons learned from the COVID-19 pandemic for the governance of global health and how to address future challenges.
Co-Chairs/Moderators
Dr. Ana B. Amaya, DrPH, MPH is Assistant Professor at Pace University and Honorary Associate Research Fellow at the United Nations University (UNU-CRIS). In addition, she teaches on the Global Health Policy MSc. program at the London School of Hygiene and Tropical Medicine. Her research examines health policy and multi-level governance for health, with a particular focus on understanding the impact of new global health institutions and issues on the health systems of low- and middle- income countries. Her recent work has explored regional organizations in the Global South; the impact of COVID-19 on health inequities; and the global governance of health. She also sits on the Executive Board of Health Systems Global, a global membership organization of researchers, decision-makers and implementers dedicated to promoting health policy and systems research (HPSR) and knowledge generation.
Philippe De Lombaerde, PhD,  is Director ad interim of the United Nations University Institute on Comparative Regional Integration Studies (UNU-CRIS) (Bruges). He is also Associate Professor of International Economics at Neoma Business School (Rouen) since January 2016. Previously, he worked as Associate Director and Research Fellow at UNU-CRIS, Associate Professor of International Economics at the Universidad Nacional de Colombia (Bogotá), Researcher and Lecturer at the University of Antwerp, Researcher at the National Institute of Development Administration (NIDA) (Bangkok), among other appointments. He has widely published on international trade, comparative regional integration, Latin American and Southeast Asian regionalisms, globalization and regionalization indicators.
Panelists
Agnes Binagwaho, MD, M(Ped), PHD is a Rwandan pediatrician who returned to Rwanda in July of 1996, two years after the 1994 Genocide Against the Tutsi. Since then, she has provided clinical care in the public sector, served the Rwandan Health Sector (2001-2016) in high-level government positions, first as the Executive Secretary of Rwanda's National AIDS Control Commission, then as Permanent Secretary of the Ministry of Health, and 5 years as Minister of Health. She co-founded the University of Global Health Equity (UGHE), an initiative of Partners In Health, which focuses on changing how health care is delivered around the world by training global health professionals who strive to deliver more equitable, quality health services for all.
Dr. Joel Buenaventura, MD, MPH is Division Chief of the International Relations and Diplomacy Division, Bureau of International Health Cooperation in the Department of Health in the Philippines. There he coordinates collaborations between international development partners and the Department of Health, as well as the alignment of foreign aid commitments to local health system needs. Previously, we worked for over six years as a rural health physician (Doctor-to-the Barrio), conducting both clinical work and public health program implementation. He has also worked for other public health institutions, such as the World Health Organization and Médecins Sans Frontières, in the field of pharmaceutical policy, access to essential medicines, vaccines and diagnostics and neglected tropical diseases.