Image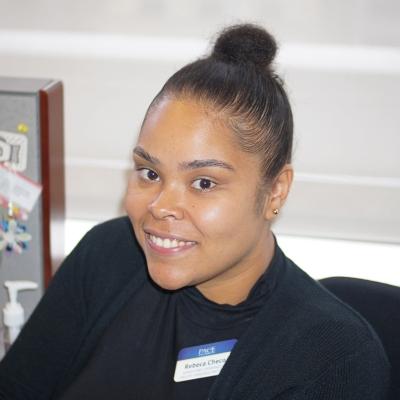 Rebeca Checo
Admissions Coordinator
Email: rcheco@pace.edu
Rebeca is the first face that students, ELI staff and instructors see when visiting the office, and she always has a smile on her face. She assists students with their application process and any other questions they might have about living in New York City.
Rebeca holds a B.A in Communications from Barry University in Miami, Florida. As she traveled during her undergraduate studies, Rebeca found her love of learning about different cultures and trying different cuisines.
During her free time, she enjoys attending concerts, reading, painting, drawing and laughing. She also speaks Spanish.