Keynote Speakers
Roopika Risam
Image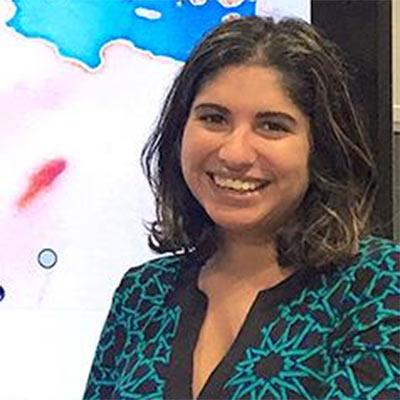 Roopika is Chair of Secondary and Higher Education and Associate Professor of Education and English at Salem State University. She also serves as the Faculty Fellow for Digital Library Initiatives, Coordinator of the Graduate Certificate in Digital Studies, and Coordinator of the Combined B.A./M.Ed. in English Education. Her research interests lie at the intersections of postcolonial and African diaspora studies, humanities knowledge infrastructures, and digital humanities.
Roopika's first monograph, New Digital Worlds: Postcolonial Digital Humanities in Theory, Praxis, and Pedagogy, was published by Northwestern University Press in 2018. She is the co-editor of Intersectionality in Digital Humanities (Arc Humanities/Amsterdam University Press, 2019) and South Asian Digital Humanities: Postcolonial Mediations Across Technology's Cultural Canon (Routledge, 2020). Roopika's latest co-edited collection The Digital Black Atlantic in the Debates in the Digital Humanities series (University of Minnesota Press) was published in 2021. Her current book project, "Insurgent Academics: A Radical Account of Public Humanities," which traces a new history of public humanities through the emergence of ethnic studies, is under contract with Johns Hopkins University Press.
Roopika co-directs Reanimate, an intersectional feminist publishing collective that recovers archival writing by women in media industries, and co-hosts Rocking the Academy, a podcast featuring conversations with the very best truth tellers, who are formulating a new vision of higher education.
During the Institute, Roopika will discuss Imagining the University of the Future that We Want to Build.
Kathleen Fitzpatrick
Image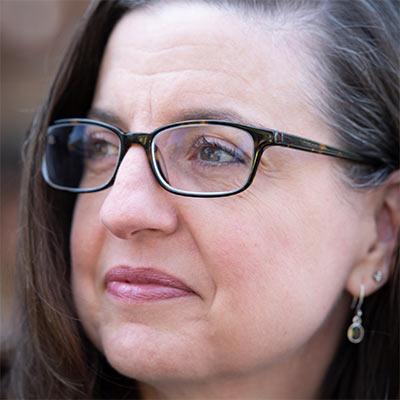 Kathleen is Director of Digital Humanities and Professor of English at Michigan State University, where she also directs MESH, a research and development unit focused on the future of scholarly communication. She is project director of Humanities Commons, an open-access, open-source network serving more than 26,000 scholars and practitioners across the humanities and around the world, and she is author of books including Generous Thinking: A Radical Approach to Saving the University (2019) and Planned Obsolescence: Publishing, Technology, and the Future of the Academy (2011). She is president of the Association for Computers and the Humanities, and she is a member of the board of directors of the Council on Library and Information Resources and of the Educopia Institute.
During the Institute, Kathleen will discuss Building a More Generous University: Collaboration, Community, Solidarity. As we begin to return to campus post-COVID, we have the opportunity to rethink the structures within which we work and the ways that we can come together to remake them. The dominant structure in the academy over the last decades has been competition – for positions, for resources, for time, for acclaim. This competition has long structured all of the ways that we work on campus, to our detriment. What might be possible for us collectively – as an institution, as a field, as a profession – if we were to refuse competition and instead take collaboration, community, and even solidarity as our guiding principles? What would we need to change in our institutions to make such a transformation possible? And how do we go about creating that change? This talk will explore the ways that all of us can act as change agents within our institutions, building the relationships necessary to make the institution the more generous and collaborative place we want it to be.
Alumni Panel
Kerriann Stout
Image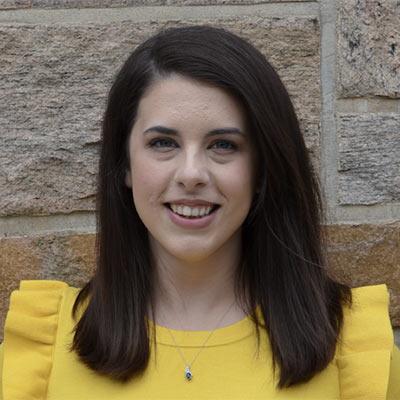 Kerriann is the Founder and CEO of Vinco Bar Exam Coaching, where she helps students pass the bar exam with less stress and more confidence. Kerriann graduated from Pace University, with a BA in Modern Languages and Cultures and a minor in Political Science, and The Elisabeth Haub School of Law. Kerriann is an Adjunct Instructor of Political Science and Criminal Justice at Pace University, an Adjunct Professor of Law a Pace Law School, an Adjunct Professor of Law at Boston College Law School,​ and an Adjunct Instructor of Online Learning at Vermont Law School. Previously, she practiced immigration removal defense for several years and ran her own law firm.
Kerriann is co-moderating the alumni panel on May 11 at 11:15 a.m. Putting a Pace Education to Work for Transformative Change.
Miriam D. Lacroix
Image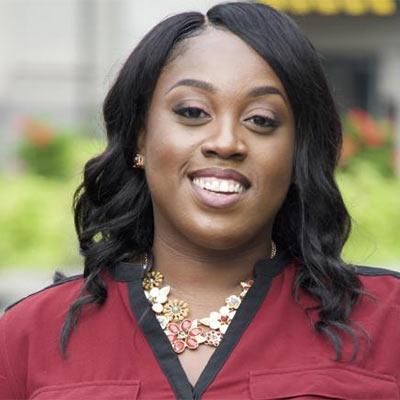 Miriam is an attorney and Founder of Lacroix Law, P.C. Before starting her own practice, Miriam was chosen to serve as a Justice Fellow in the Immigrant Justice Corps, a program initiated by Chief Judge Robert Katzmann of the US Court of Appeals as a response to the crisis in legal representation for immigrants. She was placed at the City Bar Justice Center in New York, NY where she, for a period of two years, provided high-quality, pro bono legal assistance including: naturalization, deportation defense, and affirmative applications for juveniles and victims of crime, domestic violence, and human trafficking.

Currently, Miriam's practice, located in White Plains NY, focuses on family-based and humanitarian immigration cases. In addition to practicing law, Miriam is a bar exam coach at Vinco Prep and teaches Legal Methods to 1Ls at Pace.
Miriam is co-moderating the alumni panel on May 11 at 11:15 a.m. Putting a Pace Education to Work for Transformative Change.
Jordan Gonsalves
Image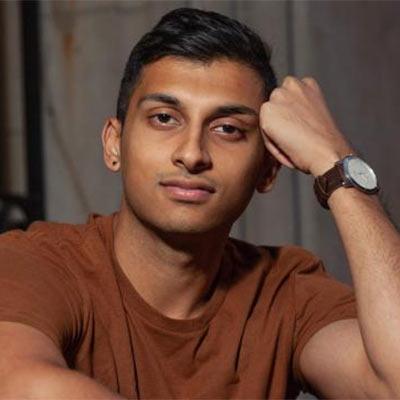 Jordan graduated in 2017 from the Lubin School of Business. He was the student commencement speaker at graduation and was heavily involved in on-campus leadership. He was an RA, Vice-President of the Budget Allocation Council, and chair of the Masterplan Library Renovation Committee. Upon graduation, he began work at Adobe in San Francisco as a business writer for the Vice President of Customer Success. He is currently the host of Unshaming, the Podcast. The show has been recognized by Apple, Spotify, Amazon, and Forbes in 2021. It's about telling the stories of silenced communities. He will be attending Columbia Journalism School in the Fall to pursue his Masters in Journalism.
Jordan is part of the alumni panel on May 11 at 11:15 a.m. Putting a Pace Education to Work for Transformative Change.
Kelsey Parker
Image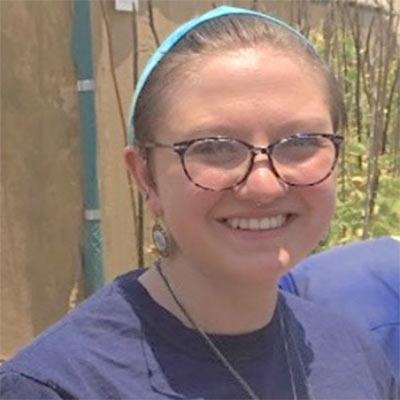 Kelsey was raised in West Virginia and moved to New York to attend Pace University in 2014. While at Pace she conducted research with Dr. Kelly and was a member of the honors college. In 2017, she graduated with a Bachelor's in Environmental Science. After Pace she completed a 9-month Fulbright grant in Zambia where she conducted research in Kabwe, considered by some to be the most toxic town in the world. Her work focused on the bioremediation potential of native, non-edible plant species in areas heavily impacted by lead mining. Upon completion of her Fulbright, she began her PhD at CUNY in the Earth and Environmental Science program. She is currently finishing her second year in the program and has funding through both the Cary Institute and the New York Department of Environmental Conservation with her advisor Dr. Andrew Reinmann at the Advanced Science Research Center. Her research interests include impacts of invasive pests, forest ecology, soil microbiology, and remote sensing.
Kelsey is part of the alumni panel on May 11 at 11:15 a.m. Putting a Pace Education to Work for Transformative Change.
Doris Galarza
Image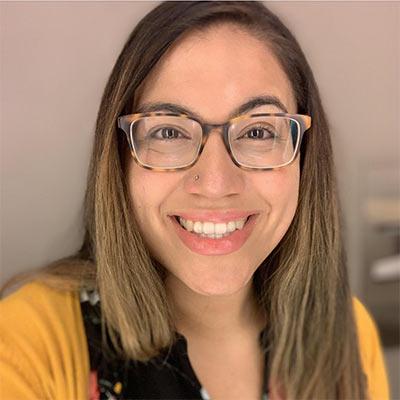 Hailing from Brooklyn, New York, Doris is an educator and business owner. She has over 10 years of experience in teaching Kindergarten through 4th grade, specializing in teaching: English Language Learners, Special Education, and General Education. Doris is currently a 4th-grade Special education teacher and grade team lead in Brooklyn, NY. When she isn't teaching, she is running an apparel company, where she empowers women everywhere with culturally uplifting clothing. 
Doris graduated from Concordia Nebraska in 2011 with a Bachelor's degree in Elementary education with an emphasis in English language learners. She received her Master's degree in Special Education from PACE University in 2018.
Doris is part of the alumni panel on May 11 at 11:15 a.m. Putting a Pace Education to Work for Transformative Change.
Mackenzie Dolishny
Image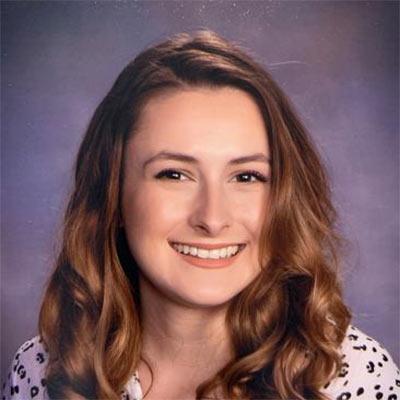 Mackenzie graduated from the Seidenberg School of CSIS at Pace University in 2020 as an Honors Computer Science Major with a double minor in Mathematics and Economics. During her time at Pace, Mackenzie was the lead developer in the Pace University Multi-School Environmental Sensors Project, guest lectured in the School of Professional Studies at New York University, and traveled to Switzerland to work at CERN (European Organization for Nuclear Research) to connect CERN technologies with the United Nations Sustainable Development Goals #6 and #14 to create a clean water solution for New York City. She also interned as a Software Engineer at IBM and American Express. Today, Mackenzie works as a Software Engineer in the Digital Transformation Platform Group at Microsoft on the Microsoft Cloud Solution Center team.
Mackenzie is part of the alumni panel on May 11 at 11:15 a.m. Putting a Pace Education to Work for Transformative Change.
Julie Gauthier
Image
Julie is a Community Game Designer (part community manager, part software engineer, part orchestrator of silliness) at Hack Club, an educational non-profit focused on helping high schoolers become coders. Julie is also an Adjunct Lecturer at Pace University, where she teaches Web Development. She graduated from Pace with a BS in Computer Science in 2015 and an MS in Computer Science in 2017. Since 2012, Julie has been teaching coding clubs and working to empower others with technology. In 2015, she started a Technology Education company, Codapillar. Julie is currently working on a program to teach students how to design streetwear and sell it online in order to raise money for their college funds.
Julie is part of the alumni panel on May 11 at 11:15 a.m. Putting a Pace Education to Work for Transformative Change.
Eric Paulk
Image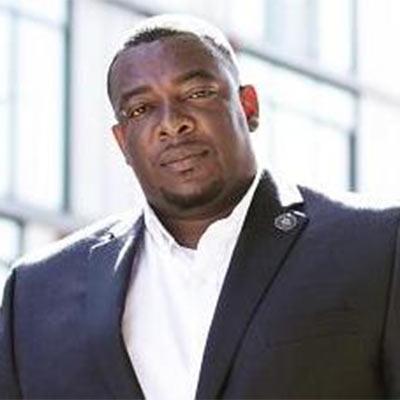 Eric graduated from Morehouse College in 2003 and Pace University Law School in 2016. He is a lawyer and advocate working on issues impacting LGBTQ communities and communities of people living with and vulnerable to HIV acquisition. He currently serves as Deputy Director at Georgia Equality where he oversees all day-to-day operations, developing and managing local, state, and federal policy and advocacy activities that advance equity and fairness for LGBTQ communities and improves public and private responses to the HIV epidemic. Prior to joining Georgia Equality, Eric served as the Tyron Garner Fellow at Lambda Legal, the oldest and largest organization dedicated to advancing the civil rights of lesbians, gay men, bisexuals, transgender people and individuals living with HIV. At Lambda Legal, Eric's work focused on HIV law and policy initiatives with an emphasis on legal issues disproportionately impacting Black LGBTQ communities.
Eric has spoken at leading law schools and national advocacy conferences on HIV criminal justice reform, the impact of the school-to-prison pipeline on Black queer youth, and the intersections of race, poverty, HIV, and LGBTQ issues. Most recently, Eric was named as one of the 100 most influential LGBTQ+ Georgians by the Out Georgia Business Alliance and as one of state's top 40 leaders under 40 by Georgia Trend Magazine. Eric is also a current Soros Justice Fellow where he is focused on creating a network of Black HIV Movement Lawyers to support and advocate for communities of people living with HIV.
Eric is part of the alumni panel on May 11 at 11:15 a.m. Putting a Pace Education to Work for Transformative Change.