One-on-One Tutoring Sessions
If you'd like personalized, individual attention on how to improve your English skills, this might be the best option for you. These tutors can help you develop any or all areas of English, though make sure to let them know what you'd like to achieve by attending their tutoring sessions. If you'd like to improve your listening skills, tell them; if you'd like to review prompts and/or homework from your English classes, tell them.
If you'd like to improve your speaking skills in a relaxed and informal setting while also connecting with fellow ESL students at Pace, conversation groups might be the right choice for you. In these groups, you'll meet one tutor and a small group of students who also want to improve their speaking skills. Through various exercises lead by your tutor, you'll practice a vital part of speaking called fluency – namely the skill of communicating effectively without excessive attention to accuracy. Some of you might think of this skill as being able to speak English without having to think too much about what to say.
If you are globally minded and would like to develop as an International Conversation Group Facilitator, International Academic Support is offering an apprenticeship program for anybody who might be interested. You will participate in a fast-track training program, which includes hands-on-experience from the outset, and supervision for facilitating International Conversation Groups. You will have the opportunity to build a community, get to know people from diverse cultural backgrounds, and acquire skills that are in-demand and easily transferable to a wide range of professions.

Students who are interested are welcome to fill out the International Conversation Group Apprenticeship Application and email it to Gwen Lowenheim at glowenheim@pace.edu.
Business English Seminars
The Business English seminars are designed to prepare students to use English in a present or future work situation. Students will develop English skills with a focus on business contexts and environments, and they will learn vocabulary and idioms that are used regularly in the business world. These seminars will help practice and enrich communication skills by using English in specific business settings and situations, i.e., interviews, Curriculum Vitae preparation and email etiquette.
Legal English Seminars
Reading comprehension, essay structure, and general writing skills are all vital skills students studying law will need to complete their assignments and perform well in their roles after graduating from Pace, so whether you'd need extra support or wish to further improve any of these ESL-related skills, this might be the option for you. These weekly, one-on-one sessions are currently only available to LLM students on the White Plains campus. Note that we can only provide support with ESL-related issues – not with the technical ins and outs of legal writing. We also have few seats available, so if you're interested, make sure to sign up ASAP and be prepared that you might have to go on a wait list.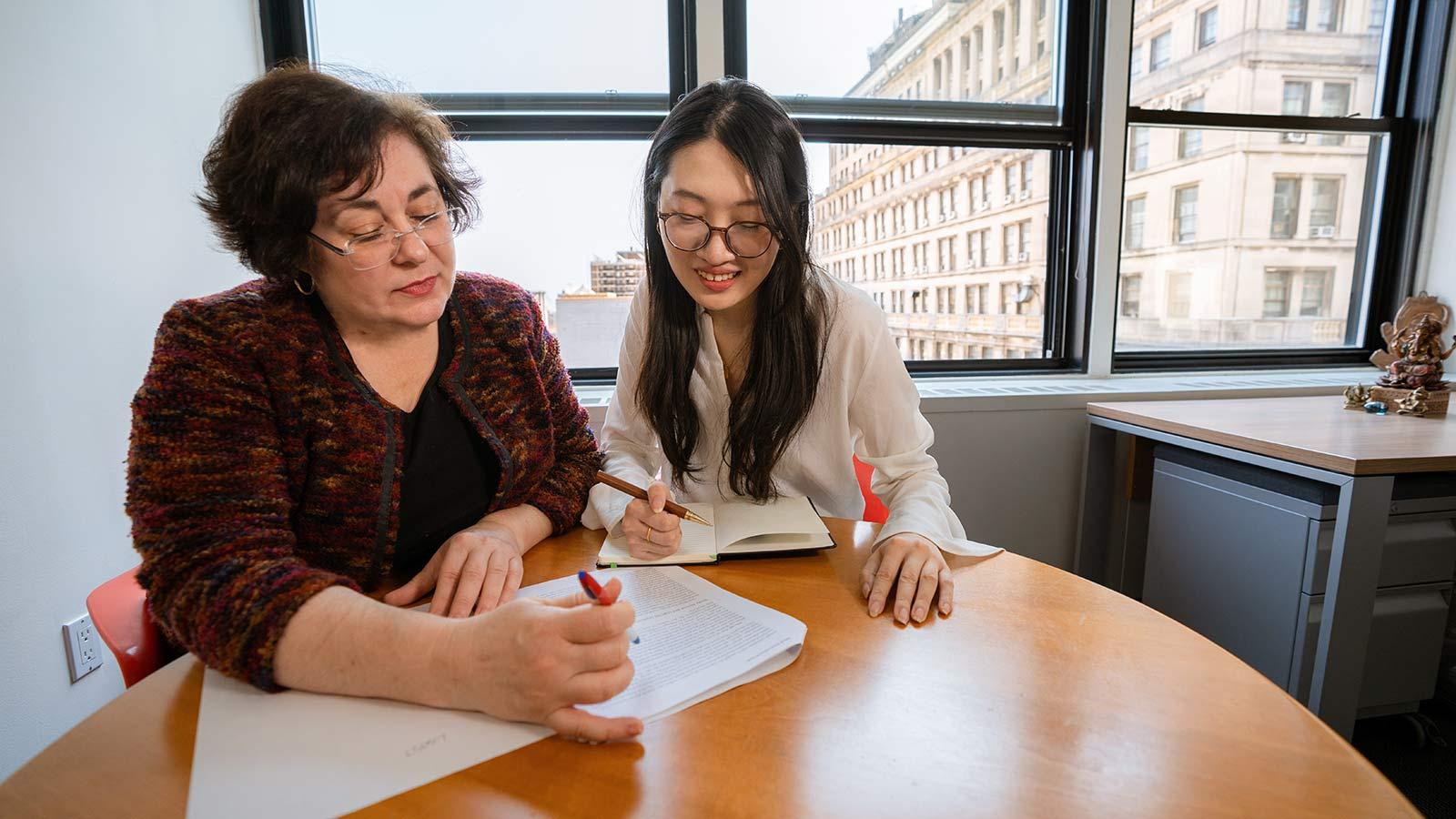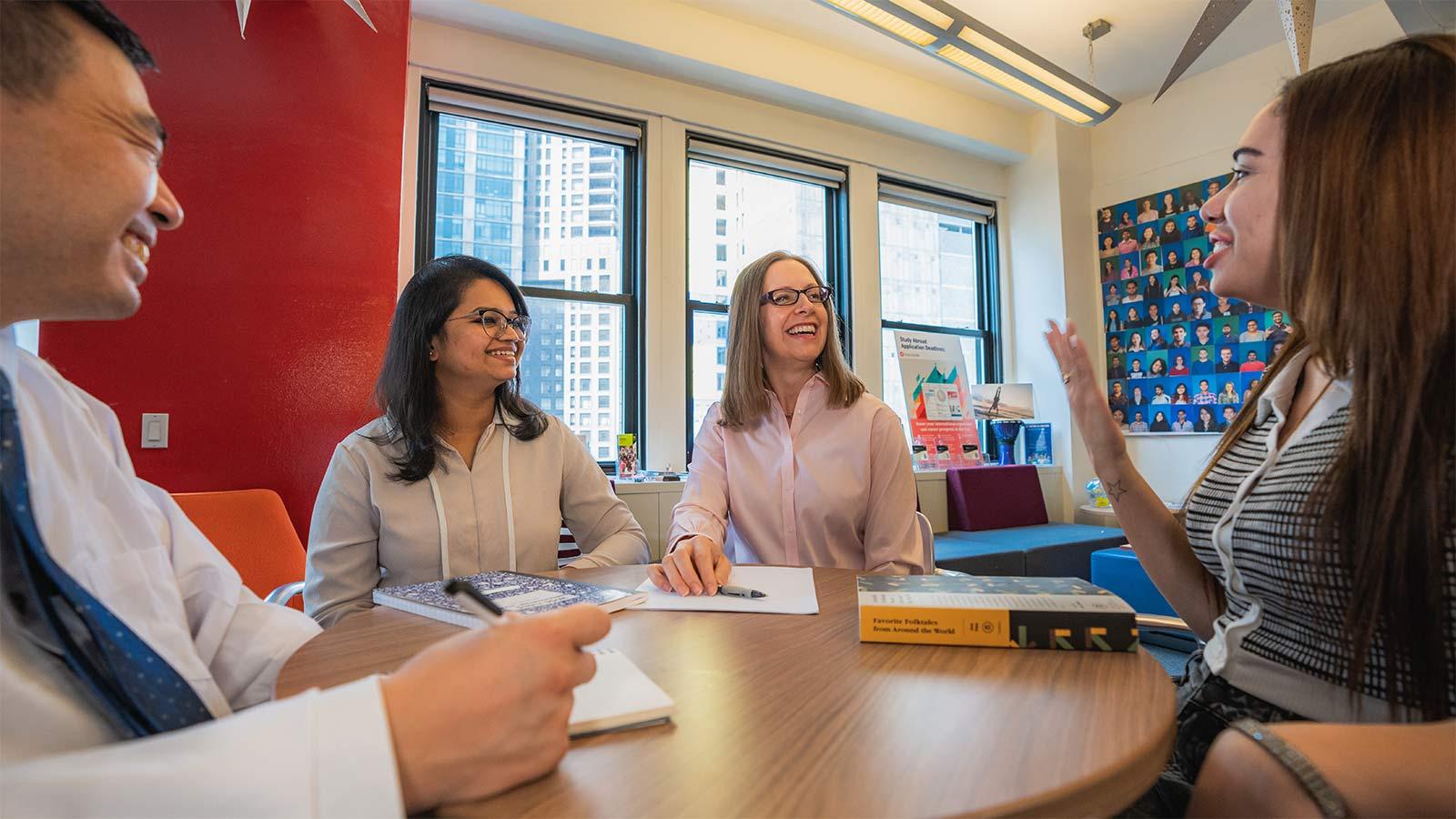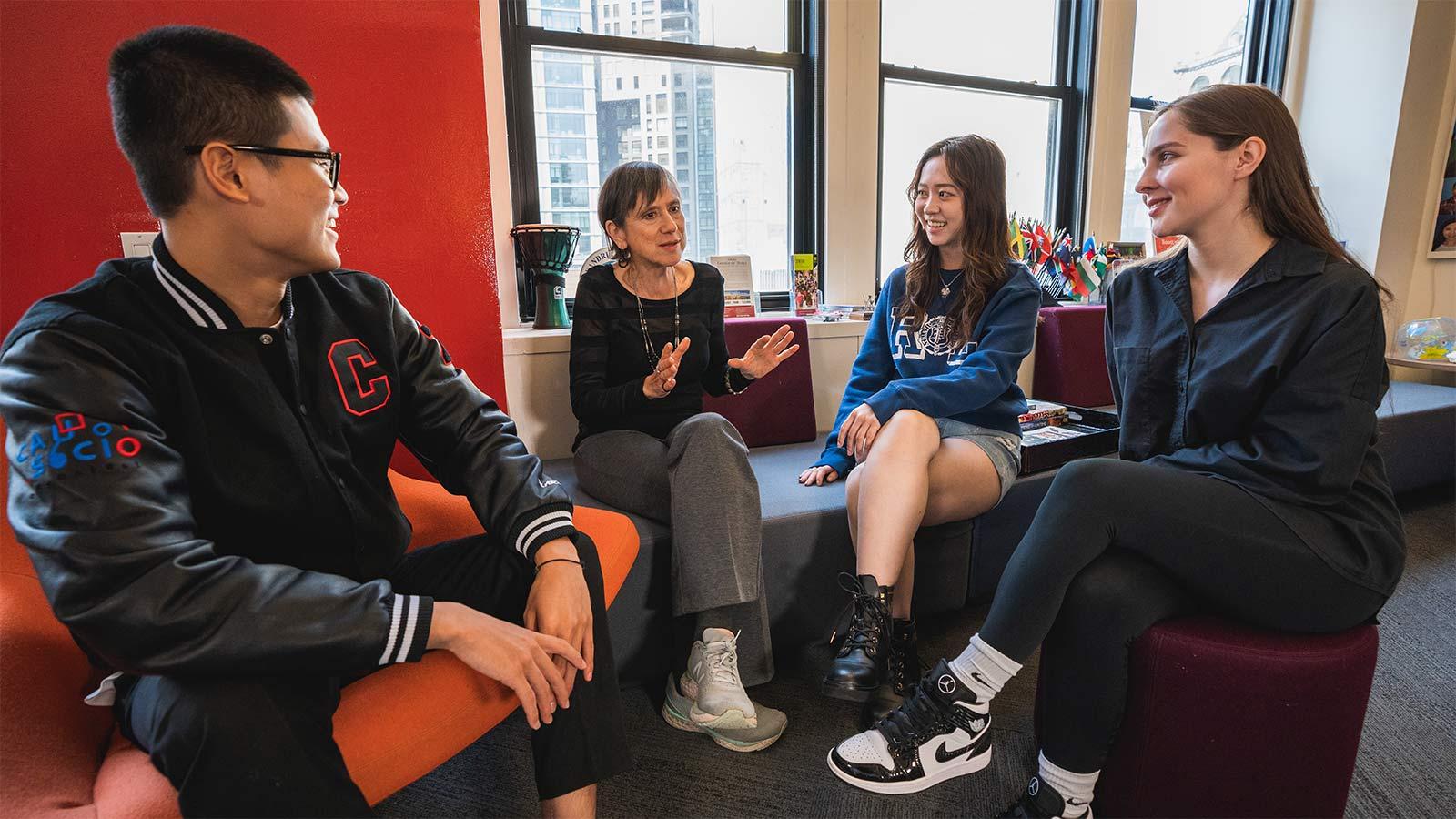 One-on-one tutoring session with Annette Miller.
Business English Seminar with Nicole Gunn.
Conversation Group with Gwen Lowenheim.