Executive Director Of Academic Technology
Image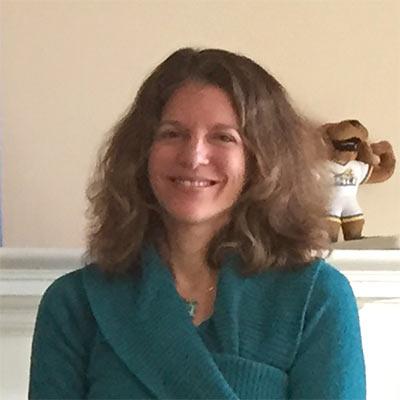 Beth Gordon is the Executive Director for Academic Technology and the Co-Director of ePortfolios at Pace University. Beth has been an ePortfolio enthusiast for the past ten years assisting faculty with the pedagogical issues involved in using technology to enhance instruction. Take a look at Beth's ePortfolio to get to know her better!
Pleasantville Staff
Antonio (Tony) Soares Jr. Joined the academic Technology team in January 2022 and is a graduate of Pace University. He was a member of Educational Media for 30 years prior to joining Academic Technology.
Jessica Ready-Jackson joined the Academic Technology team in July 2018. Having earned her M.S. in Educational Studies at Mercy College, she worked in the Registrar's Office of a medical university for over ten years. As an undergraduate student at SUNY Fredonia, she studied classical singing and worked in the Academic Advising and Admissions offices. When not at work, Jessica spends time enjoying Westchester County's recreational activities with her family. To learn more about her, please visit Jessica's ePortfolio page.
New York City Staff
Christopher Alice joined the Academic Technology department in June 2018 after receiving his MBA from HEC Paris. Previously, he had spent 12 years as a freelance teacher, writer and communications consultant in Tokyo and Eastern Europe. He is interested in technology's potential to increase the availability of education for those whose schedules or location limit their access to traditional learning. In his free time, he enjoys linguistics and mountain-climbing.
Felicia Robcke joined the Academic Technology department in April 2021 and has had experience working with various teams at the University including the ITS Help Desk and Human Resources. She believes that technology can be used to greatly enhance students learning and provides students with consistent access to education no matter their location and time of day.