Randi Priluck
Marketing Department
Image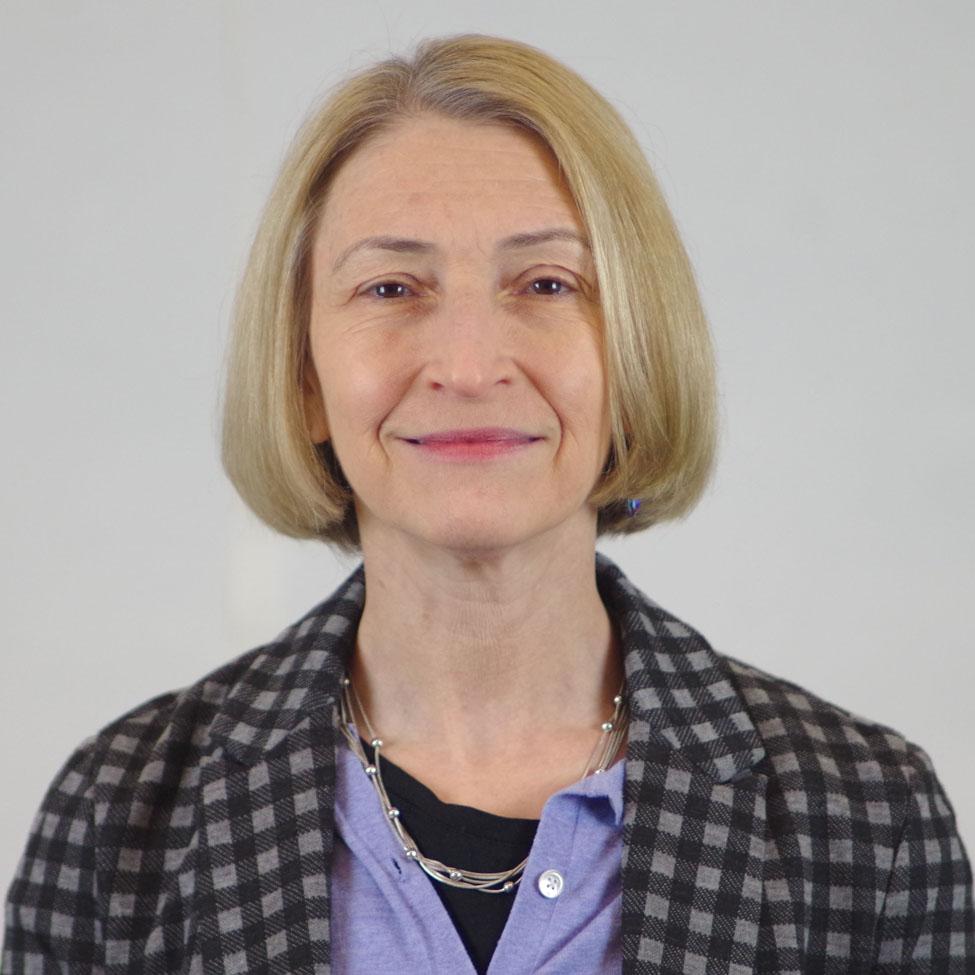 We sat down for a Q&A with Dr. Priluck, Professor of Marketing and Associate Dean, Undergraduate Programs, who joined Pace 21 years ago. An expert in the fast-paced world of digital marketing, Dean Priluck talked about her research, teaching, and the rise of social media.
Why marketing?
I became very interested in digital marketing when I got my first iPhone and realized the potential of the third screen, which has now become the first screen. Marketing students are well versed in using social media platforms and mobile apps, but businesses have to look at marketing through a different lens. I focus on the long-term strategies that firms can utilize to be effective and the practical aspects of social media and mobile marketing for companies.
Why Lubin/Pace?
Our faculty are not just academics, but practitioners who have real-world experience in marketing.
What are your research interests/areas?
Social media marketing, mobile apps, ecommerce, online shopping, branding and consumer learning.
Why is it important to advance research in this area or these areas?
The world has changed, and marketers have to upgrade their skill sets. Academic researchers have just begun to explore the reasons behind various online behaviors.
What do students learn in your classroom?
Students in my classes learn about goal setting, segmentation and targeting, social media platform usage, strategy and execution, social media monitoring, digital metrics and measures, evaluation and tracking software, and digital strategies such as SEO, paid media, organic content marketing, influencer marketing, and integration of strategies.
In the fall of 2021, students in the MS in Social Media and Mobile Marketing Strategies course (MAR 646) developed social media strategies for Canadian Pacific (CP), a Fortune 500 firm in the logistics and transportation space. The class was divided into seven teams, each of which focused on a different CP target market such as logistics firms, transport customers, governments, media, job seekers, employees, and communities along the rail. The students researched their target markets and planned social media marketing strategies to build thought leadership positioning for the brand.
In spring 2022 undergraduates in Social Media in Marketing (MAR375) are researching #socialmediamarketing content online and then developing their own content to reach the target market of social media managers, academics, influencers and bloggers.
Tell us about your professional path and its impact on how you teach and what you teach.
I started my career in the Cosmetics and Fragrance division of L'Oreal and have since consulted for Fortune 500 companies, dotcoms, ecommerce, and digital media companies. Most recently, I've worked with HalloweenCostumes.com, Saint Luna, Audible, and Canadian Pacific Railway.
What are some challenges you had to overcome to get to where you are today?
I had to completely reinvent my knowledge base due to the shift to digital marketing. I took courses, worked with companies, and listened to hours of podcasts. It is still important to constantly monitor social media and mobile marketing spaces to inform my teaching and research. My research is also focused on digital marketing to keep me current and informed.
Of which triumph are you most proud?
Developing the MS in Social Media and Mobile Marketing program and watching my students in their successful digital marketing careers makes me proud.
What is the single most important lesson you'd like to impart to your students?
I emphasize to students that they have to keep learning and improving their skill sets. The world changes very fast, and even strategies that worked a month ago may no longer be effective. Also, testing, testing, and more testing is very important in marketing so you can measure the impact of strategies.
I emphasize to students that they have to keep learning and improving their skill sets. The world changes very fast, and even strategies that worked a month ago may no longer be effective.
What does #LubinLife mean to you?
Lubin is a place where students are exposed to real-world business knowledge and skills to advance them in their chosen careers. It has been my home for the past 20 years, and the people here are the best.