Kerala and Mumbai, India
FIN 360 and FIN 680V - Undergraduate and Graduate Field Study in International Finance
Fall 2015
Image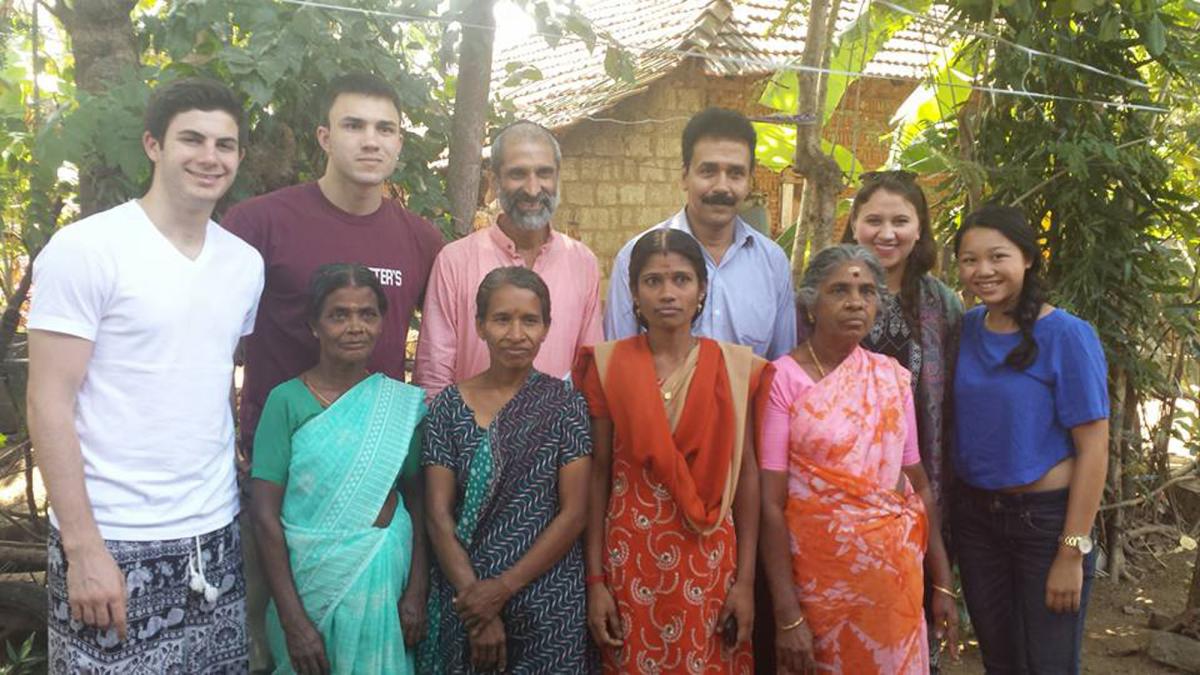 About the Field Study
This International Finance Field Study traveled to Kerala and Mumbai, India from January 9–20, 2016. Led by Professors P.V. Viswanath and Burcin Col, this course introduced students to the practice of microfinance in urban and rural locales in India. Students visited microfinance institutions who bring different kinds of financial services to people at the bottom of the socio-economic pyramid. The group gained society-specific insights from microfinance site visits that included Kudumbashree Poverty Reduction Project, Society for Rural Improvement (SRI), Chembur Financial Inclusion and Literacy Centre (FILC), and more.
Professors Mary Long and Hsu O'Keefe were awarded the Gene and Nancy Celentano Faculty Grant ($5,000) for their proposal to design and lead this course.
Image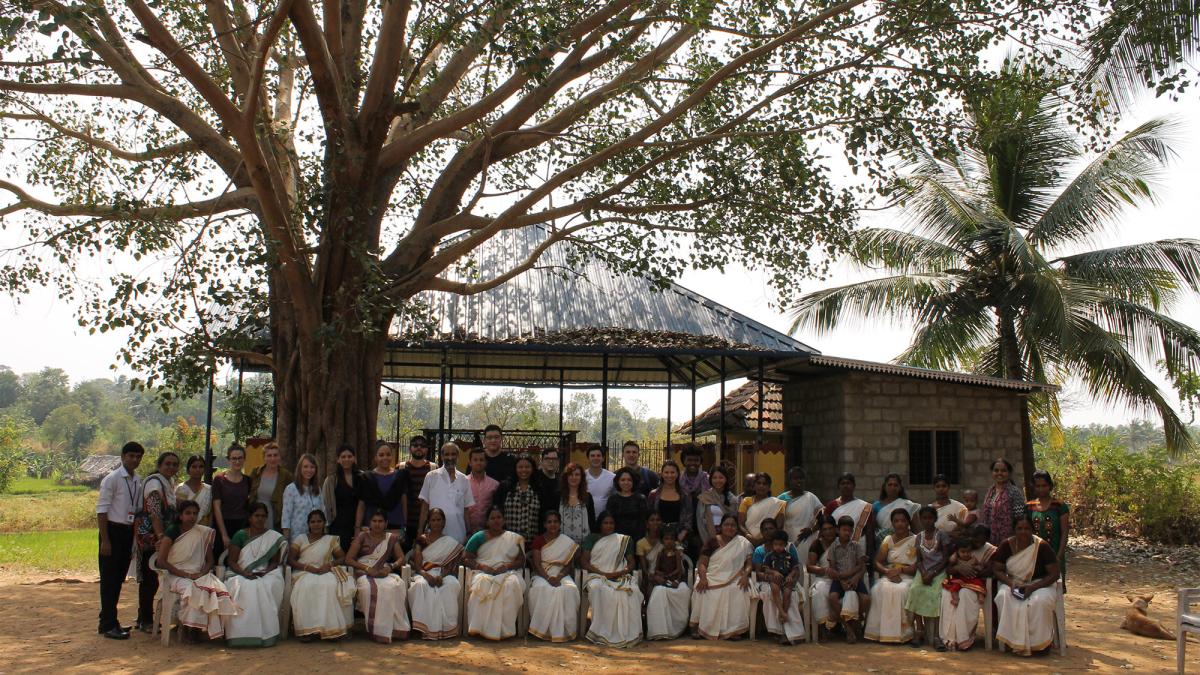 Scholarships
Three Lubin students were each awarded scholarships in the amount of $1,500, made possible by a generous donation from the Figueroa Family Fund.
Two Lubin students were each awarded scholarships in the amount of $2,000, made possible by a generous donation from the the Phil and Marianne Bleser Fund.
One Lubin student was awarded a full scholarship in the amount of $3,700, made possible by a generous donation from an attendee at the Spirit of Pace Awards Dinner, for a total of $12,200 awarded to this field study.
Image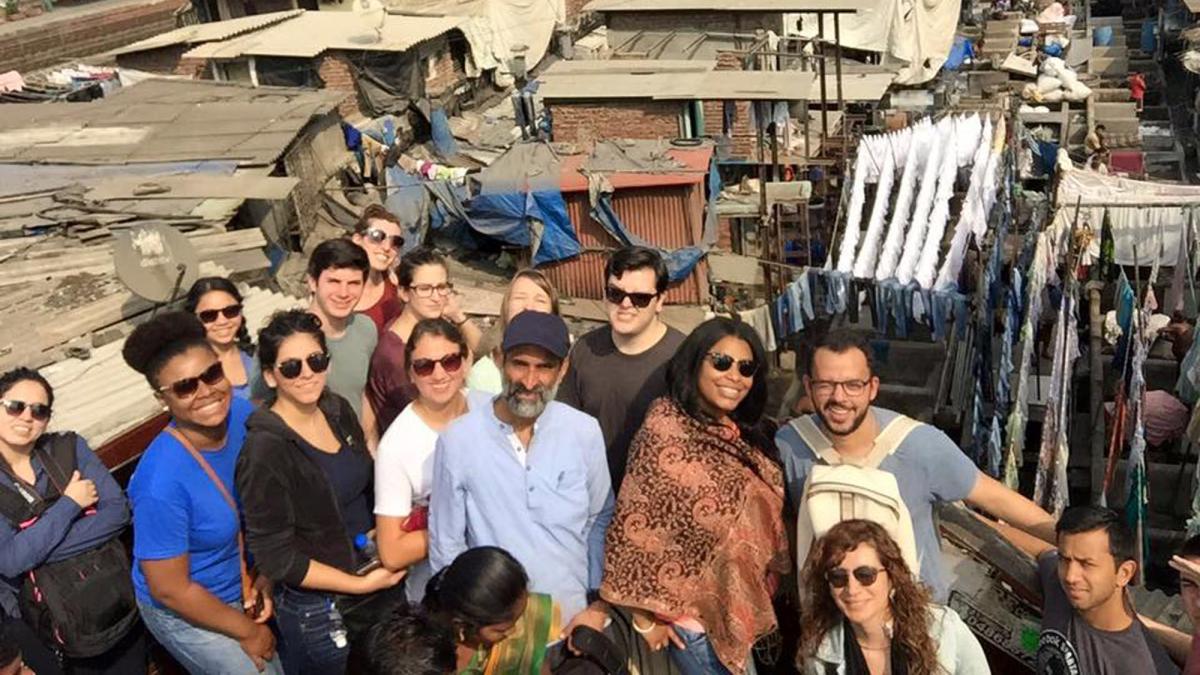 Students Speak
Ashley Heller '17
The experience was jam-packed with multiple educational site visits each day, as well as complete culture immersion. We met countless women who have taken out small loans to start microenterprises, whether to purchase a goat and sell its milk or buy a sewing machine to make dresses. Interestingly, all of the microfinance institutions had repayment rates of 99%. The social responsibility of group loans and the pride associated with self-sufficiency was a cultural shock -I don't think any bank in the U.S. is free of default.
The visits to the two slums were particularly moving. Some students on the trip were saddened or troubled by this, I found it crucial to understanding our overarching topic of eradicating poverty by empowering women.

I loved this trip so much and I am so grateful I had the opportunity to go.
Image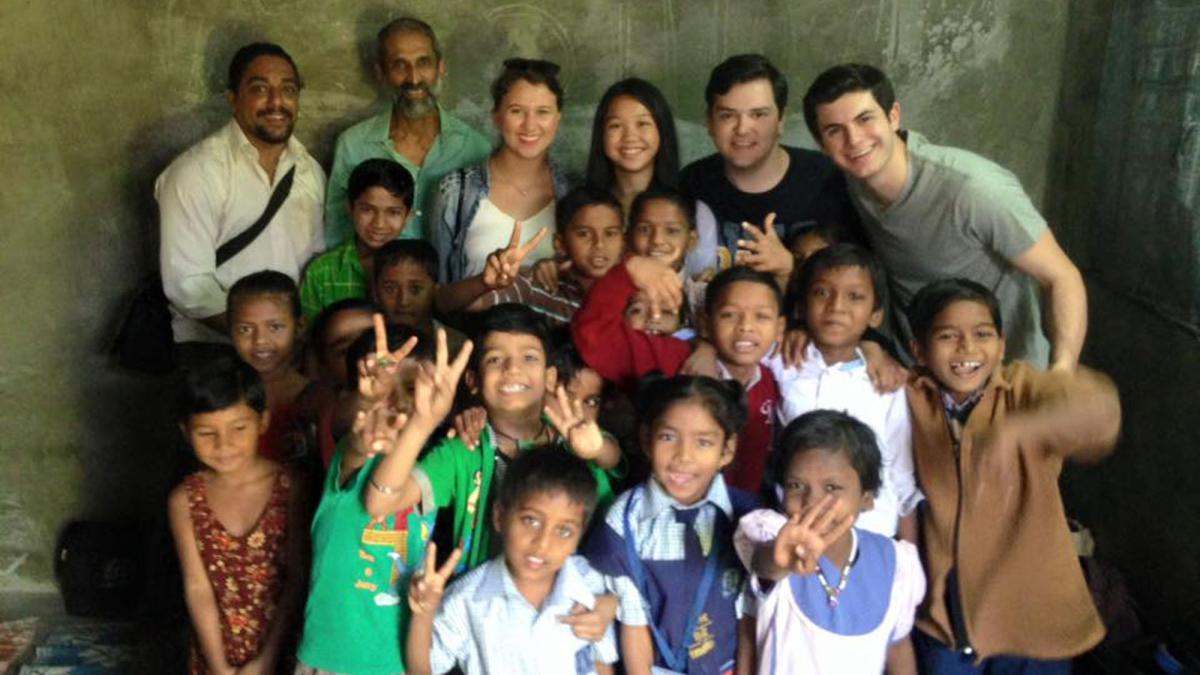 Gabriella Ferrara '16
Having the opportunity to attend the Pace University India travel course will have a lifelong impact on me. This has been an eye opening trip that has affected me both personally and professionally. This trip did not only allow us to meet the founders and workers within the microfinance institutions, but we were able to meet the business owners of the micro enterprises.
This course also allowed me to go on site visits to schools and slums where we were able to have a better understanding of how the locals lived. Meeting and volunteering with the children was such a gratifying feeling. They were so excited to see us and have us be there for them. We were even blessed with presents just for visiting.
This trip was one of the most humbling experiences and I owe it to the Philip and Marianne Bleser Scholarship for providing me with the opportunity to have this life changing experience.
Morgan Steadwell '17
During my time in India I gained invaluable experience in regards to the workings of its microfinance industry. I was able to speak with women in joint-liability loan groups in both urban and rural India, and learned about their levels of education and how that factor affected their lives. Meeting these women was extremely humbling. Despite the fact that many of them did not receive a formal education past the fifth standard, they were all employed and were involved in strengthening their respective businesses.
This was a once in a lifetime experience. Between the business and cultural site visits, I learned an incredible amount of knowledge about India and its citizens. Although this trip was focused on microfinance, the most valuable lesson I learned was in regards to my perspective on life. Despite a lower standard of living in India, the people in India still strive to do the best that they can in order to financially support themselves and their families. This opportunity allowed me to use the knowledge that I have acquired through Pace and apply it to gaining more insight into India and the microfinance industry.
Genesis Jaya Ron '15
India was one of the most intense trips I had ever gone on, I can honestly say it put every sense to the test. I saw nature in Kerala, a cosmopolitan city in Mumbai, and then I saw the rich and the poor and the gigantic gap between the two. These gigantic difference broke my heart but filled me with the desire to become someone whom can make a change in the life of poor. Indian cuisine is rich in flavor; however, it can sometimes surprise you with an extremely spicy flavor, that leaves you wishing for some sweet masala tea. From the silence and peace of Kerala, which was only broken by the chirp of birds, to the noise polluted Mumbai, where honking has become a constant communication system between drivers. From the perfume filled air of the hotels, and the incense on the street, to the smell of the garbage that fills the air of the living quarters of the people of the slums.
From eating with my bare hands off a plantain leave to shaking the hand of a young child in the Dharavi slum. Two experiences, I will never forget, one connected me with the food I was ingesting and it made me feel in ­touch with human nature. The other one put me in touch with humanity. I will never forget the happiness in that child's eyes in shaking the hand of a stranger.
My five senses were extremely pushed during my visit to India. I experience the good, the bad, the ugly, and the heartbreaking and it all made me more human, so thank you Figueroa Family for making this possible.
Sergio Borjas '16
The travel course to India was definitely an unbelievable and life-changing experience. Given that this was my first travel course, I had been looking forward to the trip for months. We began our trip in Kerala where we visited various MicroFinance Institutions (MFI) and as well as its customers. After our visit to Kerala, where we were able to meet incredibly welcoming people, we traveled to Mumbai. Here, we visited the largest slum in Asia, an experience that was genuinely humbling and educational. We finished the course by visiting a few mid-sized entrepreneurial companies. Throughout the trip we were exposed to the culture and traditions of Indian people, learning new aspects of their MFI industry every day. This amazing experience could not have been possible without the support from both Pace University as well as the Spirit of Pace Award.