Tokyo and Kyoto, Japan
MAR 356R and MAR 680R - Undergraduate and Graduate Field Study in International Marketing
Fall 2015
Image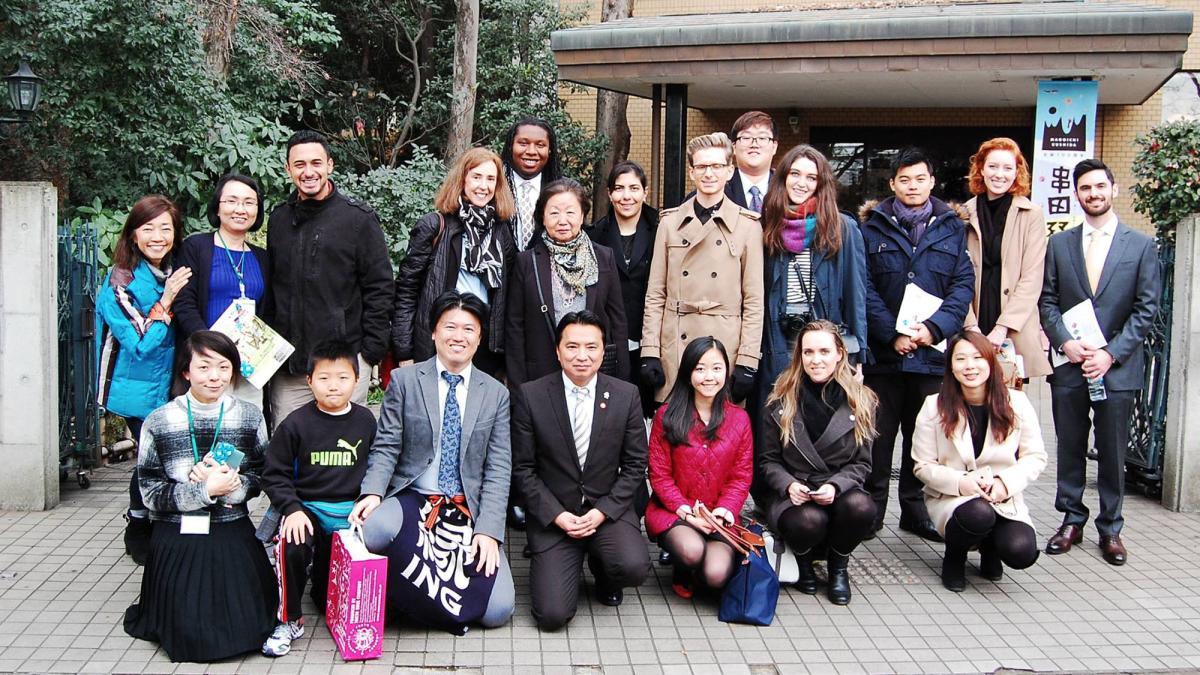 About the Field Study
This International Marketing Field Study traveled to Tokyo and Kyoto, Japan from January 4-14, 2016. Led by Professors Mary Long and Hsu O'Keefe, this course introduced students to differences between Japanese and US marketing. Students learned about challenges for Japan in expanding to emerging markets, global competition, economic downturns, and challenges facing an aging population. The group gained great insights from business site visits that included Tokyo Keizai University, McCann Worldgroup Holdings, Konica-Minolta, Takashimaya Department Store, RE/MAX, Japan Direct Marketing Association and more.
Professors Long and O'Keefe were awarded the Gene and Nancy Celentano Faculty Grant ($5,000) for their proposal to design and lead this course.
Image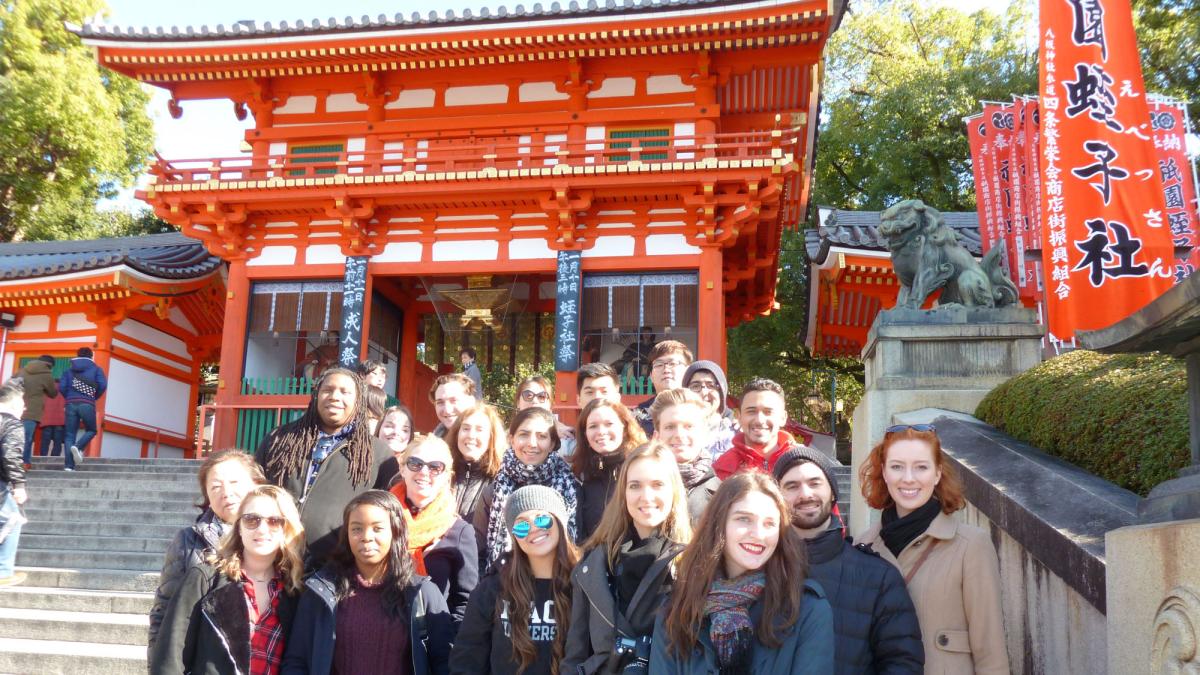 Scholarships
Five Lubin students were each awarded scholarships in the amount of $2,000, made possible by a generous donation from the Gene and Nancy Celentano Fund and the Phil and Marianne Bleser Fund for a total of $10,000 awarded to this field study.
Image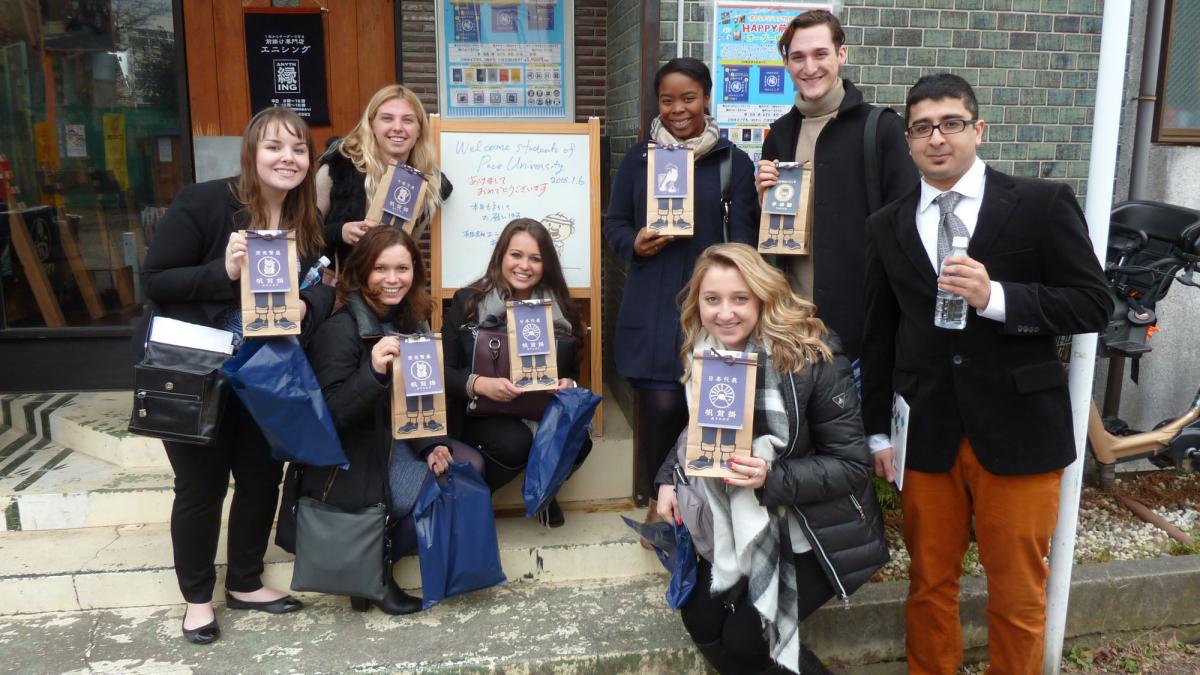 Students Speak
Megan O'Brien '16
The bustling city life of Tokyo was a drastic change and a culture shock I am so grateful to have experienced. Although as a class we came from another one of the largest cities in the world I learned that the two are just incomparable in size and in culture. By traveling with Pace, and the rest of the Marketing 680 class, I was fortunate to gain exposure to invaluable opportunities and experiences I would not have had otherwise. We even had the chance to meet the mayor of Koganei City. One of my favorite site visits included our stop at Anything Apron Company where the founder gave us an overview of his company and the town in which it operated. We toured the town, his shop and spent the day learning about the rich cultural history of Japan and how it tied into their products and established a foundation for their business. The cultural differences from everyday life to business etiquette were apparent, providing an eye opening learning experience. The hospitality and generosity we experienced at each site visit in addition to copious amounts of professionalism was incredible and extremely refreshing.
Image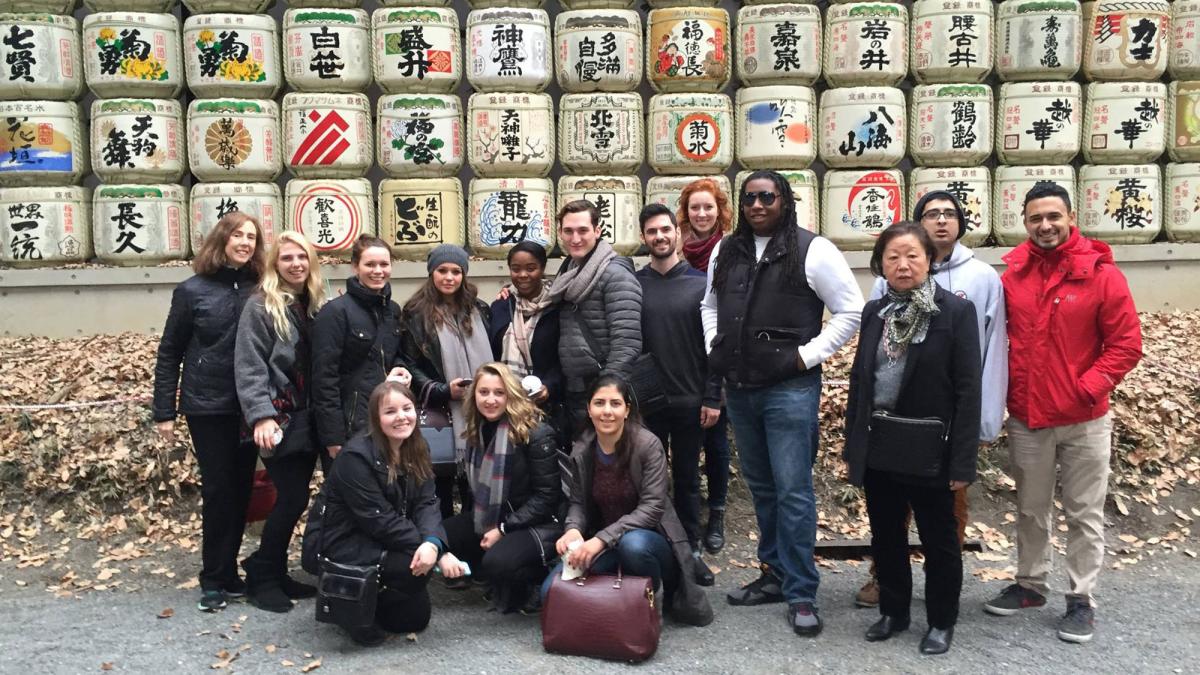 William Turner '16
My experience traveling to Japan with the Marketing Field Study course was nothing short of amazing. As someone who had never traveled outside of North America before, visiting Japan not only allowed me to gain a new perspective on business, I was able to see life from a different perspective. It's a tremendous opportunity to learn, enrich yourself for the future and see the world. I cannot wait to go back to Japan.
Our trip's focus was understanding how Japanese marketing works and how their culture affects both business and marketing in Japan. By extension we were able to use our experience with marketing and business in the United States and understand how these cultural differences relate to American business as well. Each visit was unique and offered a variety of perspectives on Japanese marketing as well as enriched my knowledge of Japanese culture, which before this course I admit was limited. Also a big theme was globalization and the evolution of Japanese business practices over time.-I was able to get a sense of how, in many ways, the evolution of Japanese business has mirrored the evolution of American business.
I would like to thank Philip and Marianne Bleser for their contribution and help in allowing me to partake in this incredible experience. Again, I must state this trip has been a life changing experience for me as well as kindled an increased desire to travel the globe. My only regret is that I am not able to participate in another field study since I am graduating in May. Hopefully, this was the first of many excursions abroad and I appreciate the opportunity through yourselves and Pace University.
Image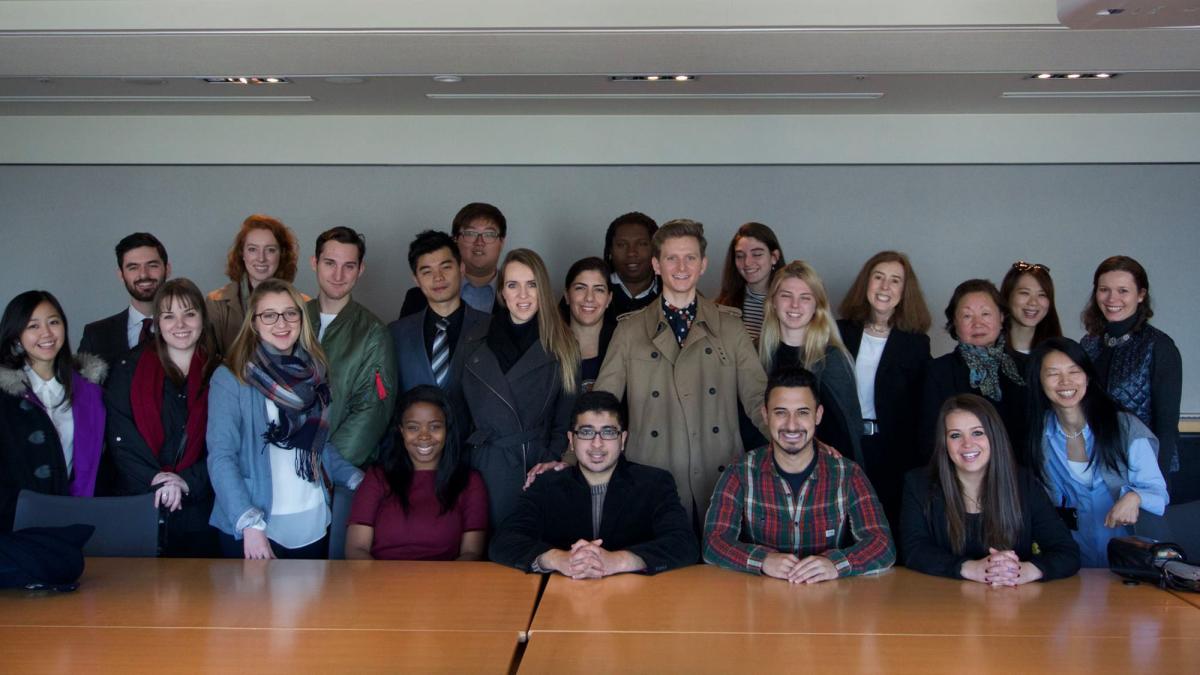 Dorothy Wong '16
This was my first time studying abroad. Even though it was only for ten days, I got so much out of it and this trip will always be my favorite experience in college.
Japan has always been my dream destination to travel to. Thanks to the Celentano Scholarship, my dream has been fulfilled. During my stay in Japan, I did various site visits. The culture of Japanese company is very family-oriented and that it focuses a lot on personal relationships. Everyone is passionate at what they do and they smile a lot.
I also got to attend a welcome party hosted by the Keizai University in Tokyo. Students showed us different sides of Japanese culture. The best way to learn is by talking to people and experiencing. This field study gave me a once in a lifetime experience and I really enjoyed all the people I met there. I would highly recommend students take this travel class if you want to get out of your comfort zone and experience a different culture.
Image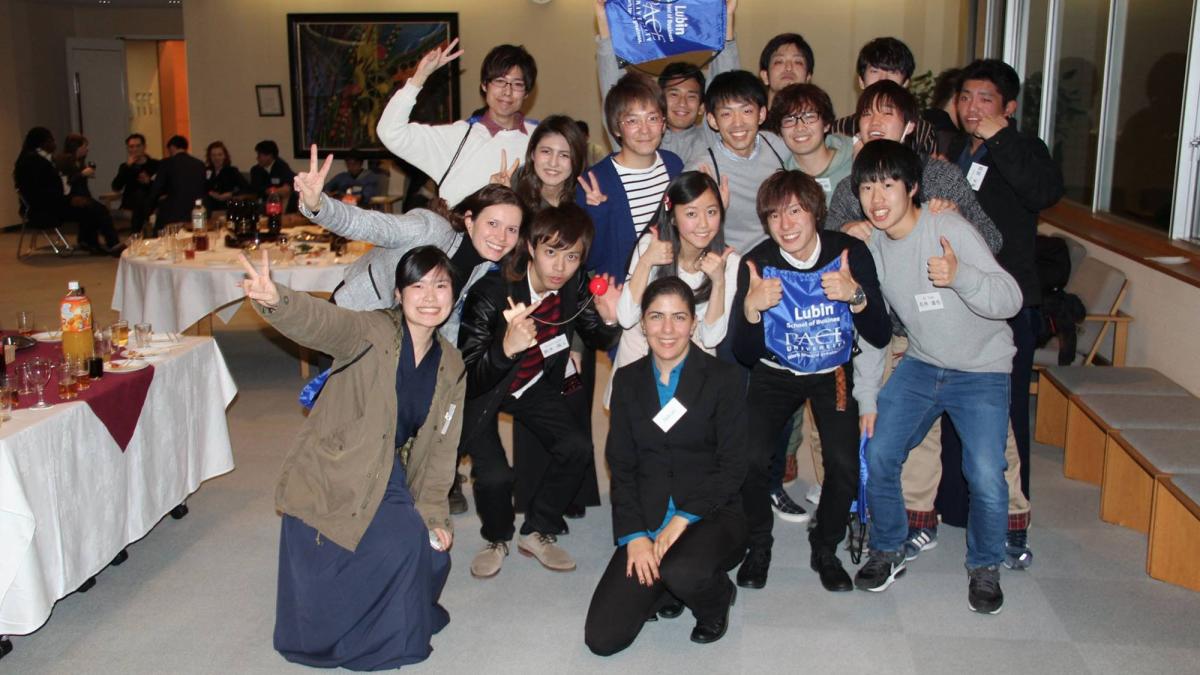 Simona Sauca-Migneco '16
Japan has always been a dream destination for me and Pace University made my dream become a reality. The fact that I was able to share this experience with 19 other Pace graduate and undergraduate students made this trip even more enjoyable. I did not feel like a tourist while I was in Japan because we were invited to so many companies and I felt they shared so much more than business knowledge. I learned about the Japanese culture and about the Japanese way of life throughout my visit there. The walking tour of Tokyo was one of my favorite activities as I was able to see the main sites in the city and learn their history. The Gion area of Kyoto was magical and I felt like I was transported back to the 1800 when geishas were running the beautiful city and people visited the tea houses. Overall this trip expanded my horizon about other cultures and how important it is to respect things and places that are not similar to us. This trip would have not been possible without the generous gift from Mr. Gene Celentano. I am happy I followed other students` advice to join this course and to travel as a group to such a wonderful place. I would highly recommend this course to every student.
Image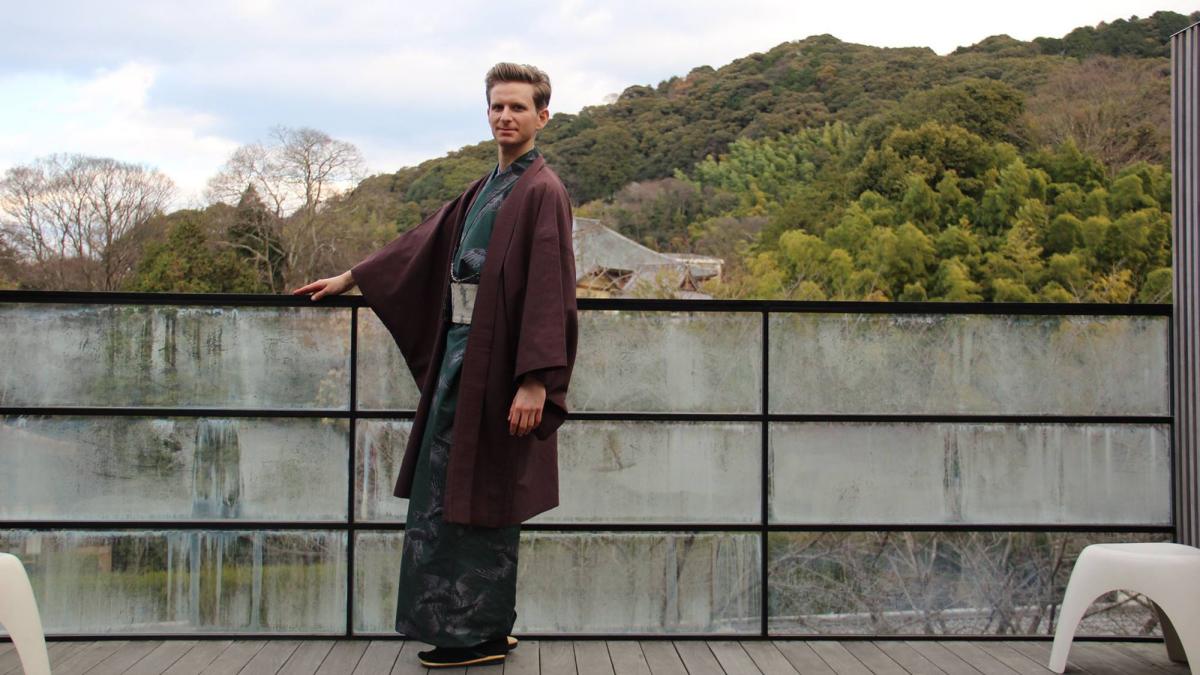 Benjamin Nowicki '17
The business world today is more complex than ever before. Foreign markets, international trade, and global populations are key elements one must understand in order to succeed in our competitive business world. On my excursion to Japan with Pace I learned about these elements, and how they are rapidly changing the way we think about business and marketing.

On my field study program to Japan we visited 9 different business organizations. These ranged from small start-up shops, to international corporations, to advertising firms. From all levels of organizations we heard from professionals about what cultural and business knowledge is required to partake in the Japanese business world. One common theme I found was the sense of cordiality in each person I encountered with. From introducing myself until parting ways I felt as though the business people we encountered put our needs well before theirs. We were never not interesting - they were never not passionate.
Image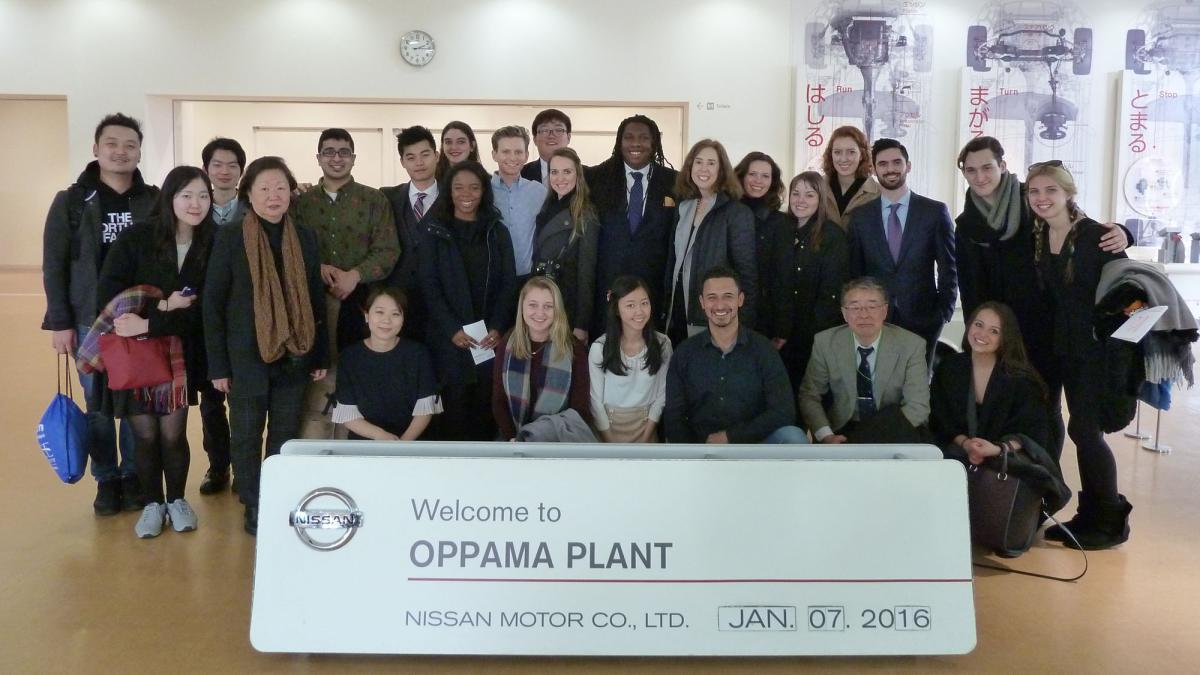 Image