Past Semester Abroad Experiences 2016-2017
The Lubin School of Business, through a grant received from the Figueroa Family Fund, awards scholarships for Study Abroad opportunities. These scholarships are available to Lubin School of Business students who enroll in a semester-long study abroad experience. Those who are offered an award can expect to receive $3,000 per student for Study Abroad.
England, France, Ireland, Italy, Japan, Spain, and Uruguay
Image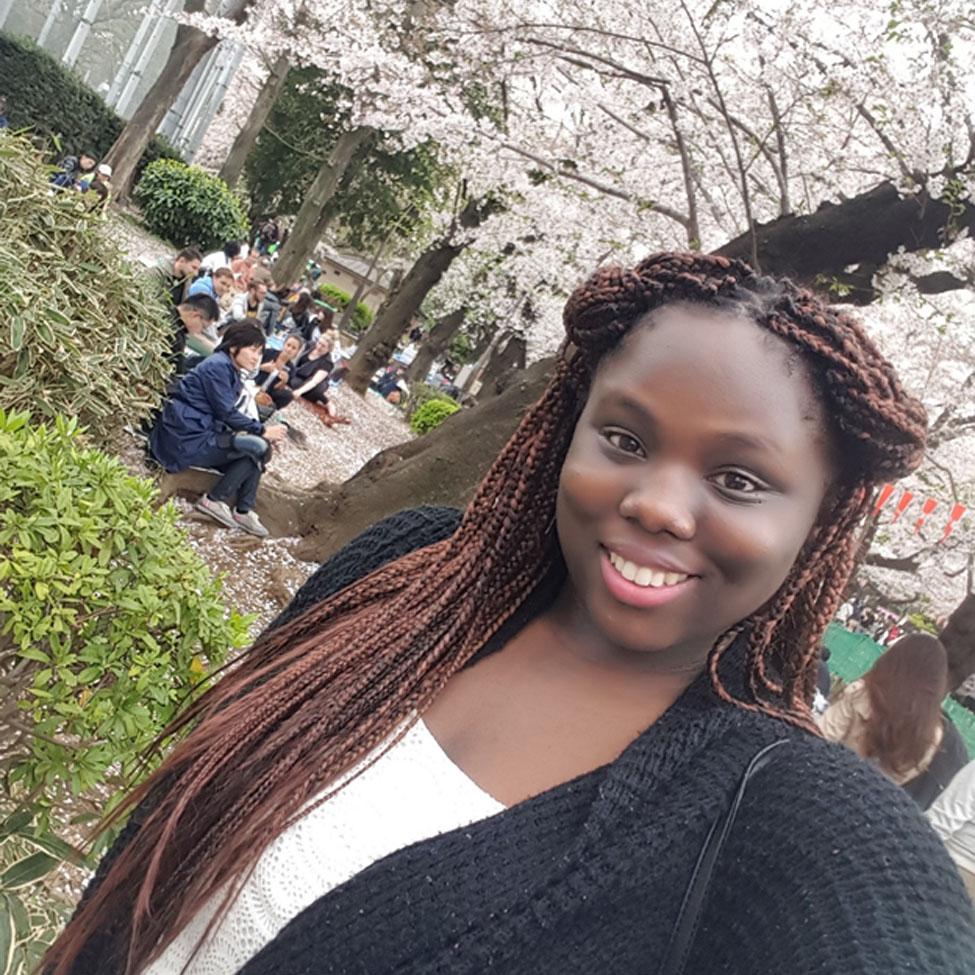 Japan - Imani Brown '17
Imani Brown, an undergraduate International Management major, was awarded $3,000 for semester study abroad at Sophia University in Tokyo, Japan in Spring 2016.
Going to Japan has been a dream of mine for years. We consume pop culture and create these biased images of what we believe the country and people will be like…to see the people, the country, the culture for myself is an unimaginable experience. The people I met there were some of the nicest people...I met people from more countries around the world while I was in Japan, than I have while living in New York. I was also able to learn more about Japanese business that I feel I could here in New York… witnessing not only their daily lives, but cooperation as well, is something I as a business major will never take for granted. even I was able to think in ways different from how I do here in America, and gain a new perspective on things that I hadn't even considered before. The trip allowed for me to become more set in my own goals for the future and grow as an individual and global citizen.
Italy - John Powell '16
John Powell, undergraduate Arts and Entertainment Management major, awarded $3,000 for semester study abroad at Florence University of the Arts in Florence, Italy in Spring 2016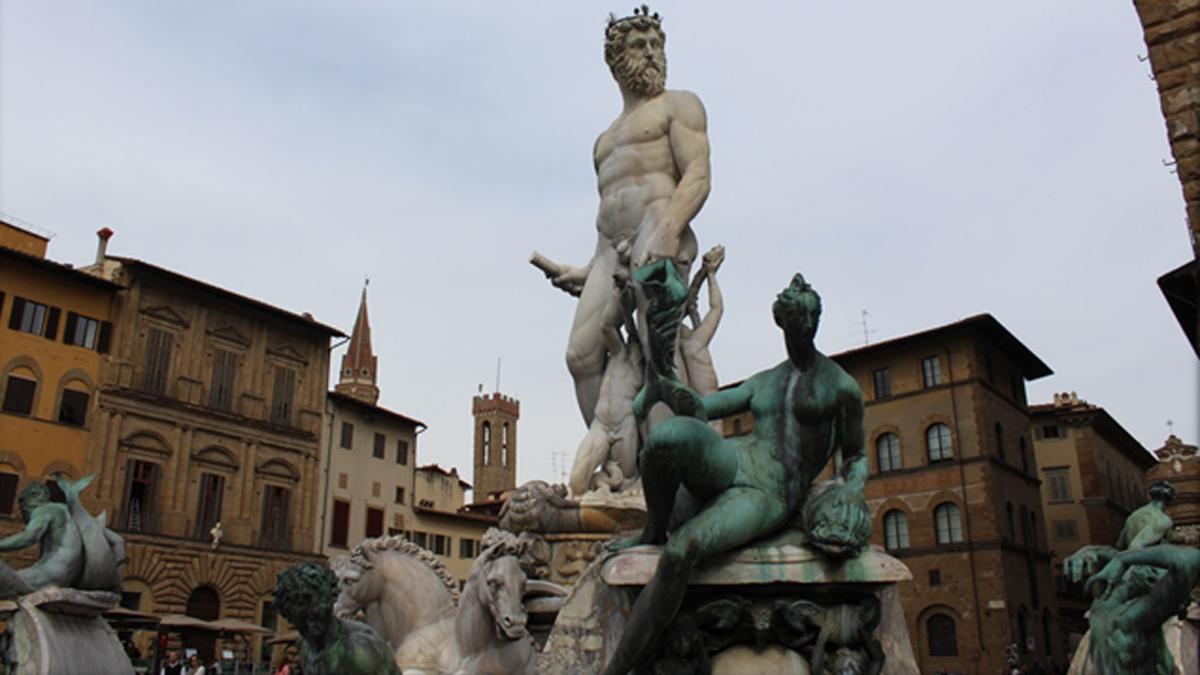 My time spent abroad in Florence, Italy for almost four months was truly an experience that I never thought possible and ended up becoming possible due to the Figueroa family. It is also one that has truly educated me in and out of the classroom and has changed me as a person drastically for the better. The immersion of it all had me beaming with smiles from ear to ear. I saw the Statue of David by Michelangelo in the Galleria d'Academia within the first two weeks, and I remember so vividly how blown away I was. Such an icon and masterpiece was standing not ten feet from me. In my international management class I learned culturally appropriate mannerisms and requirements in a business setting. It wasn't until that class in Italy that I was forced to look outside my own culture and realize that business in different cultures do some things differently and how crucial it is to keeping professional relationships overseas or across borders strong and healthy. Overall, my time abroad was in a few words: unique, long, short, mind opening, and life changing.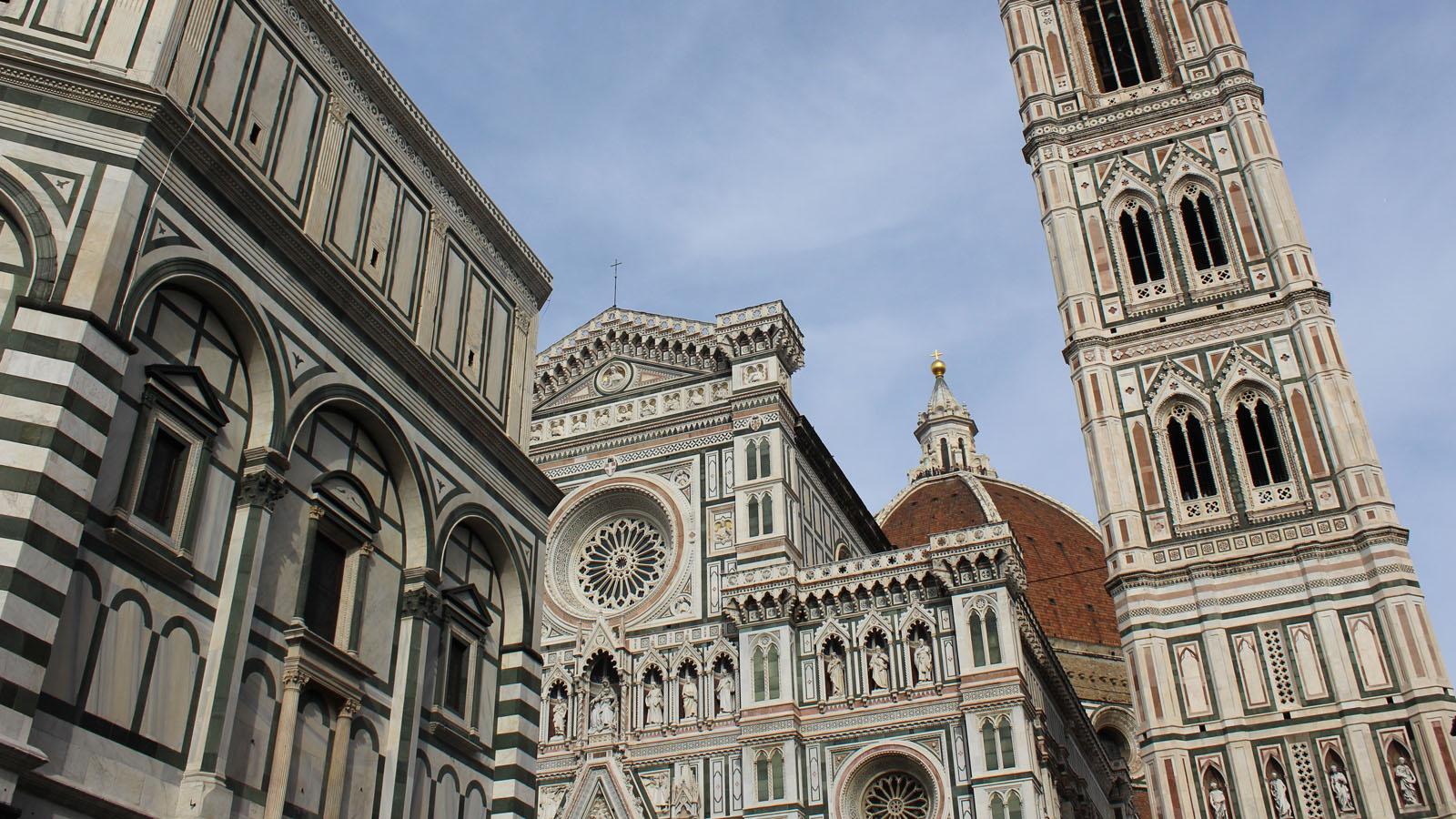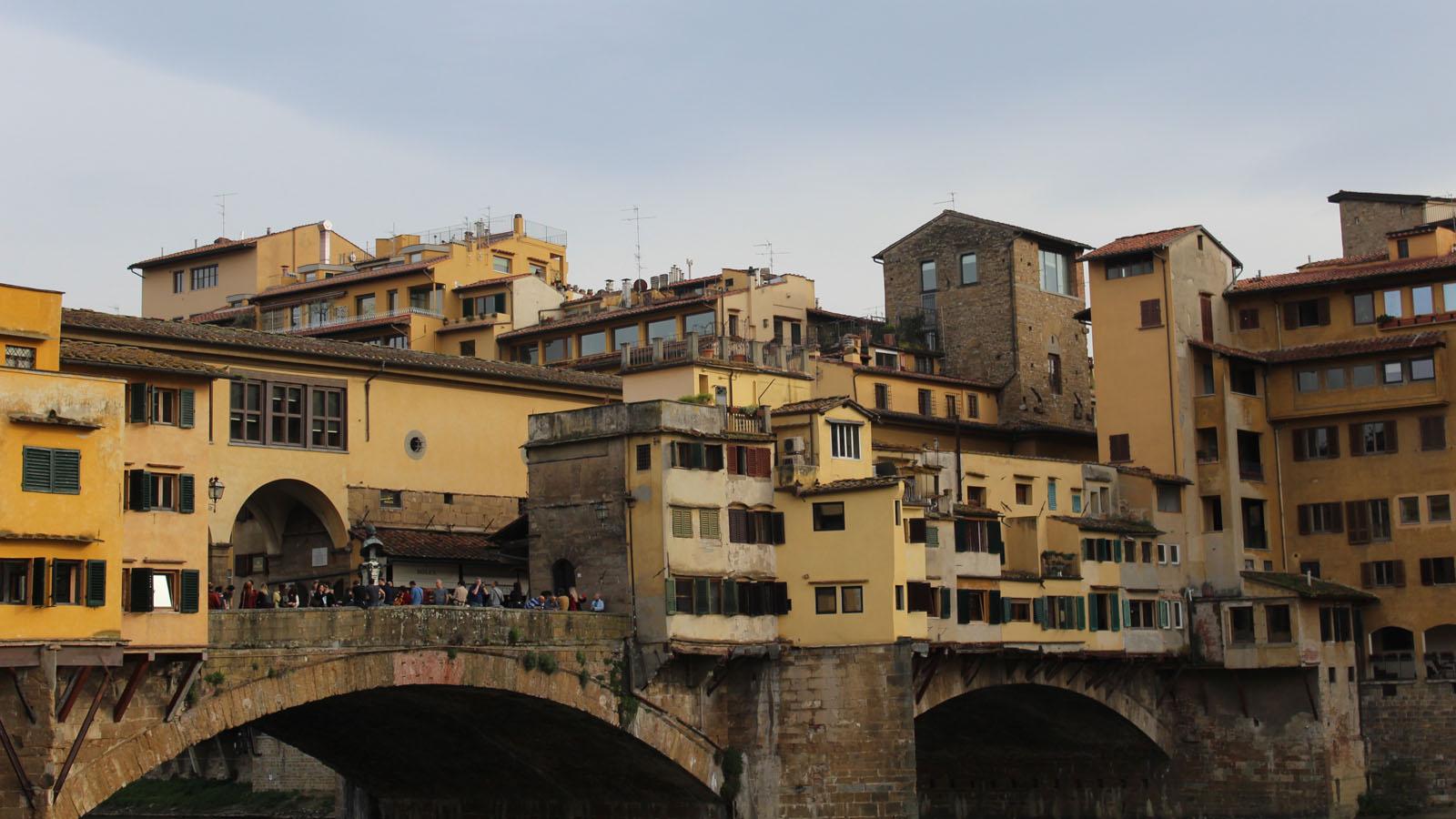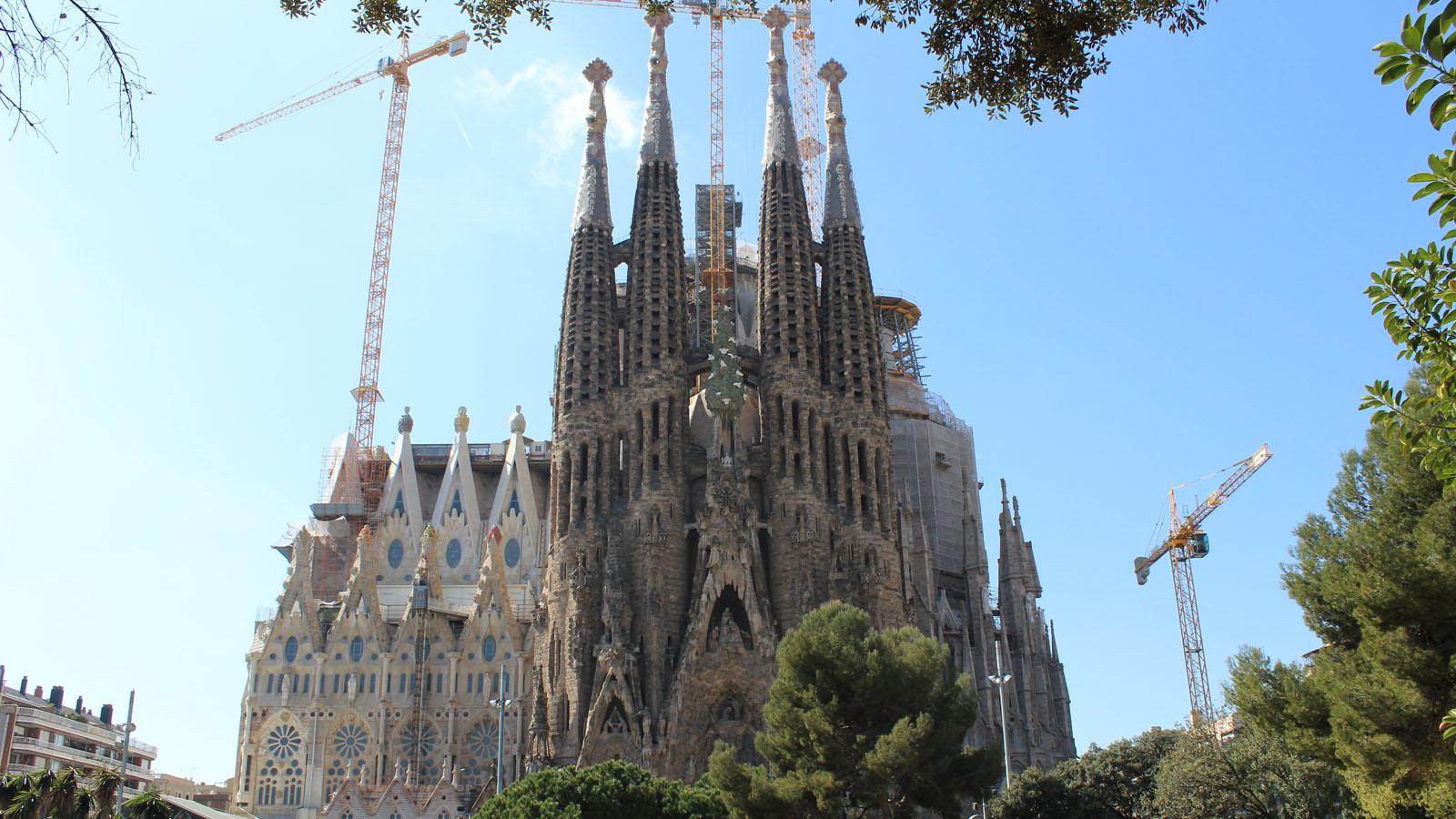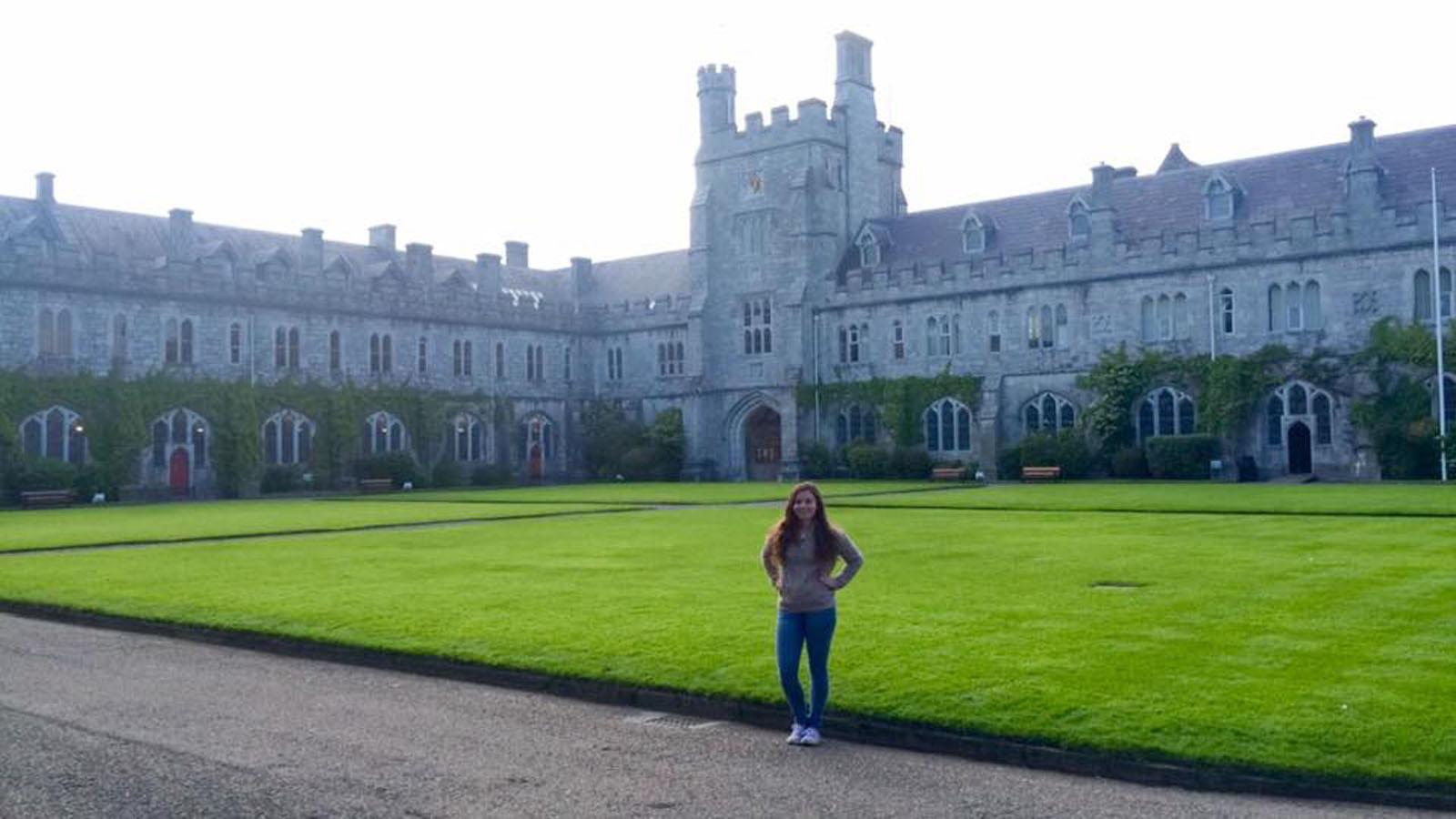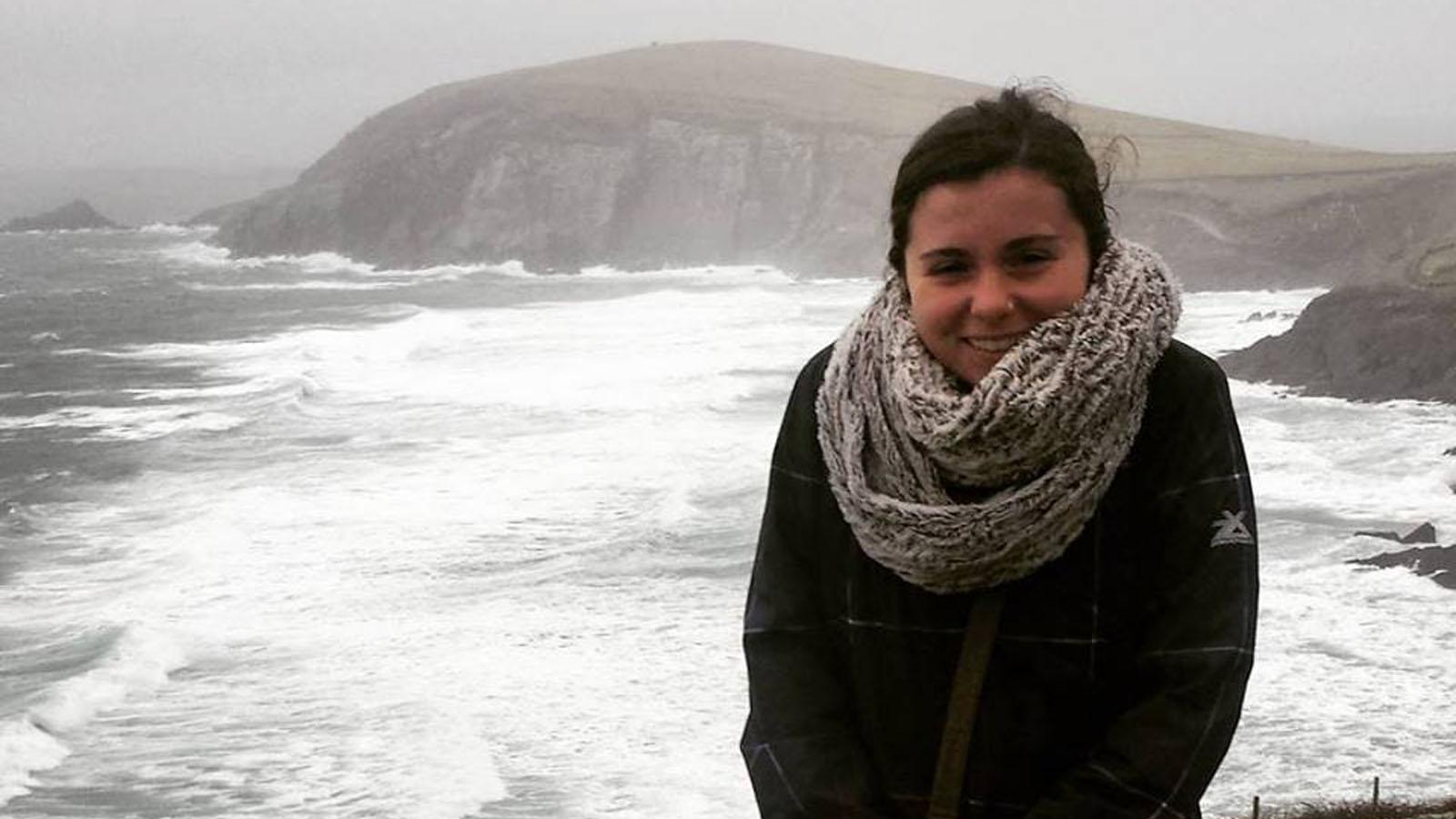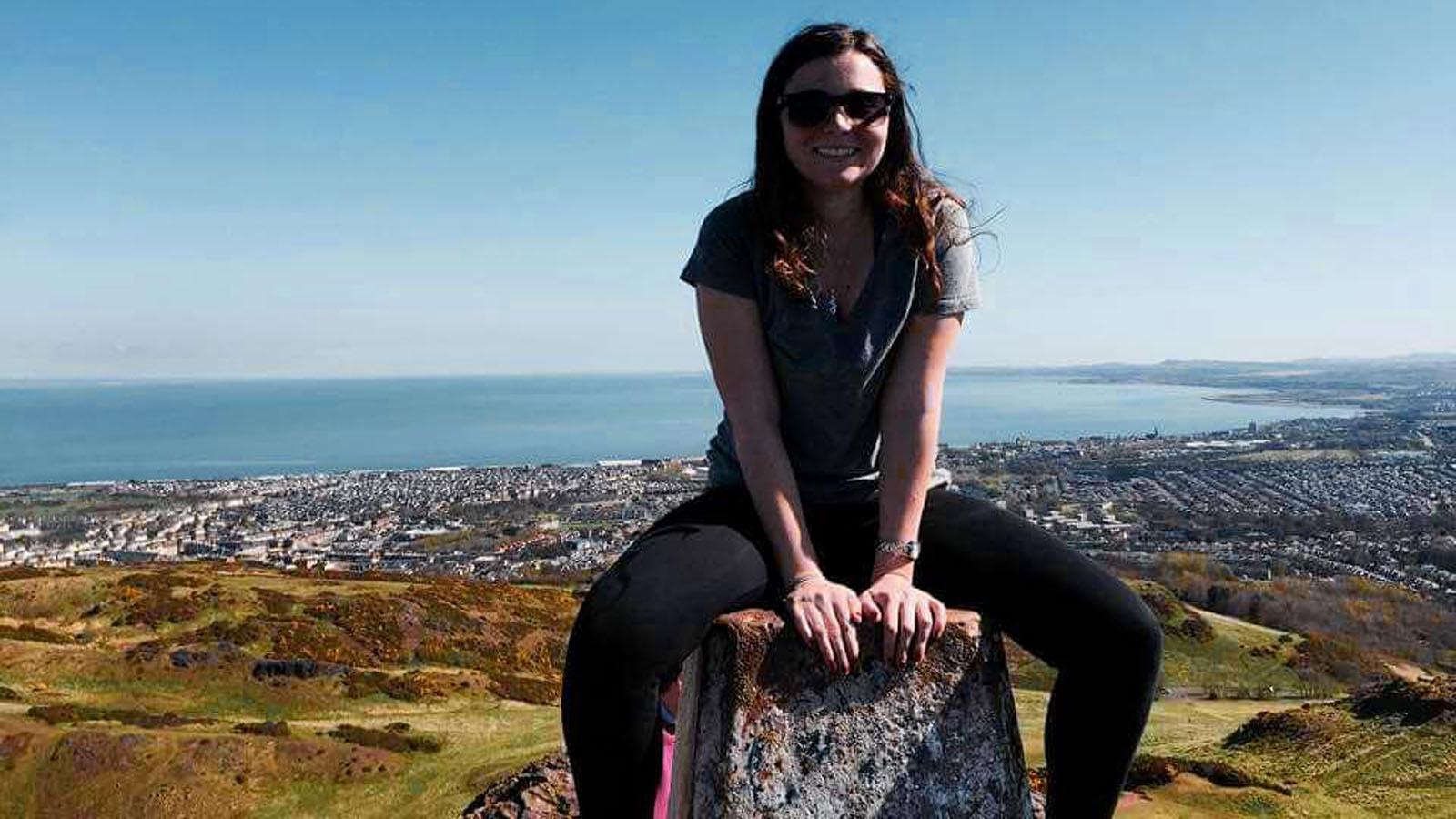 Lubin student John Powell '16 spent his semester abroad at Florence University of the Arts in Italy. He took this photo of the Cathedral of Santa Maria del Fiore.
John took this photo of the Ponte Vecchio Bridge in Florence, Italy - the only bridge still standing that was built before World War II.
John visited the largest cathedral in the world, the Sagrada Familia in Barcelona, Spain.
Lubin student Wendy Smith '16 spent her semester abroad at University College Cork in Ireland.
Wendy, whose ancestry is Irish, says "I was able to learn about the country where most of my roots are from and its history, in depth, from amazing people."
Wendy says her courses were "good insight on how international business works from outside the US."
Ireland - Wendy Smith '16
Wendy Smith, undergraduate Management and Finance major, awarded $3,000 for semester study abroad at University College - Cork in Cork, Ireland in Spring 2016
Image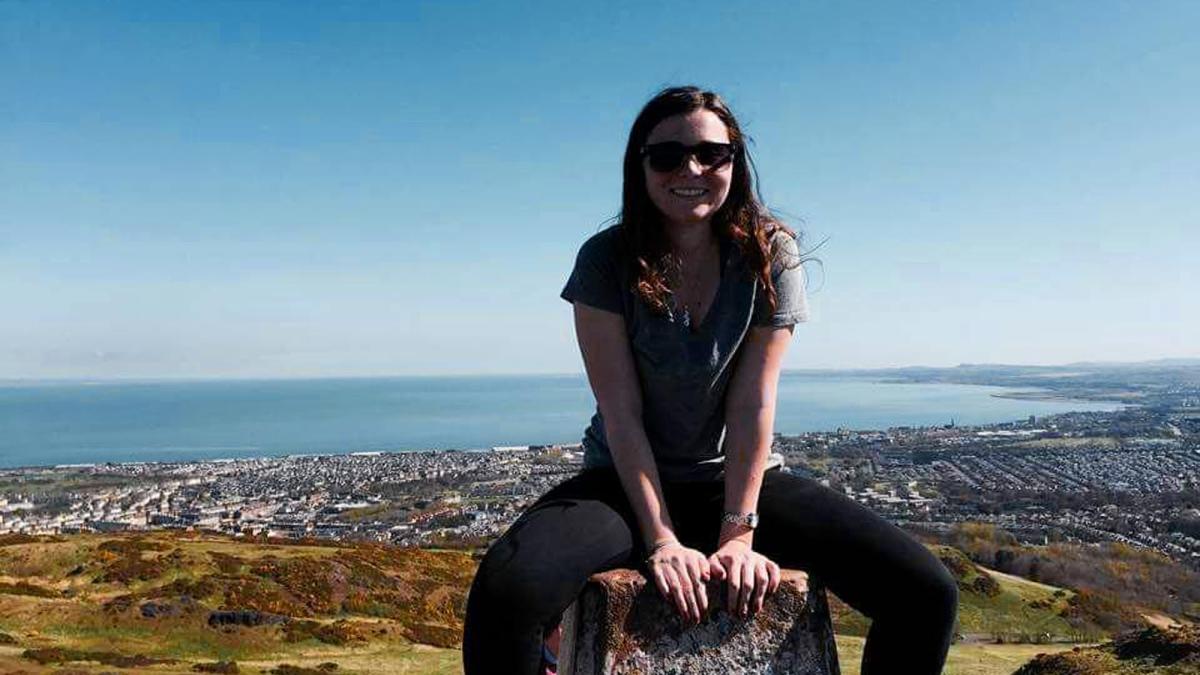 Not only was it an unbelievable experience, but I have made relationships with people from around the world that I would have never been able to if I had not studied abroad…My study abroad experience has changed my life in so many ways. Learning about how different business is in other countries, through my courses I took, was a good insight on how international business works from outside the US, and how much the rest of the world's business is influenced by the US; sitting in those classes as an American was very interesting. I also got to travel throughout Europe and see so many amazing places. I learned about so many cultures and history of countries I would have never thought of seeing. I think back on my experience and I see it as one of the best opportunities I could have ever had and I wish I could go back.
Image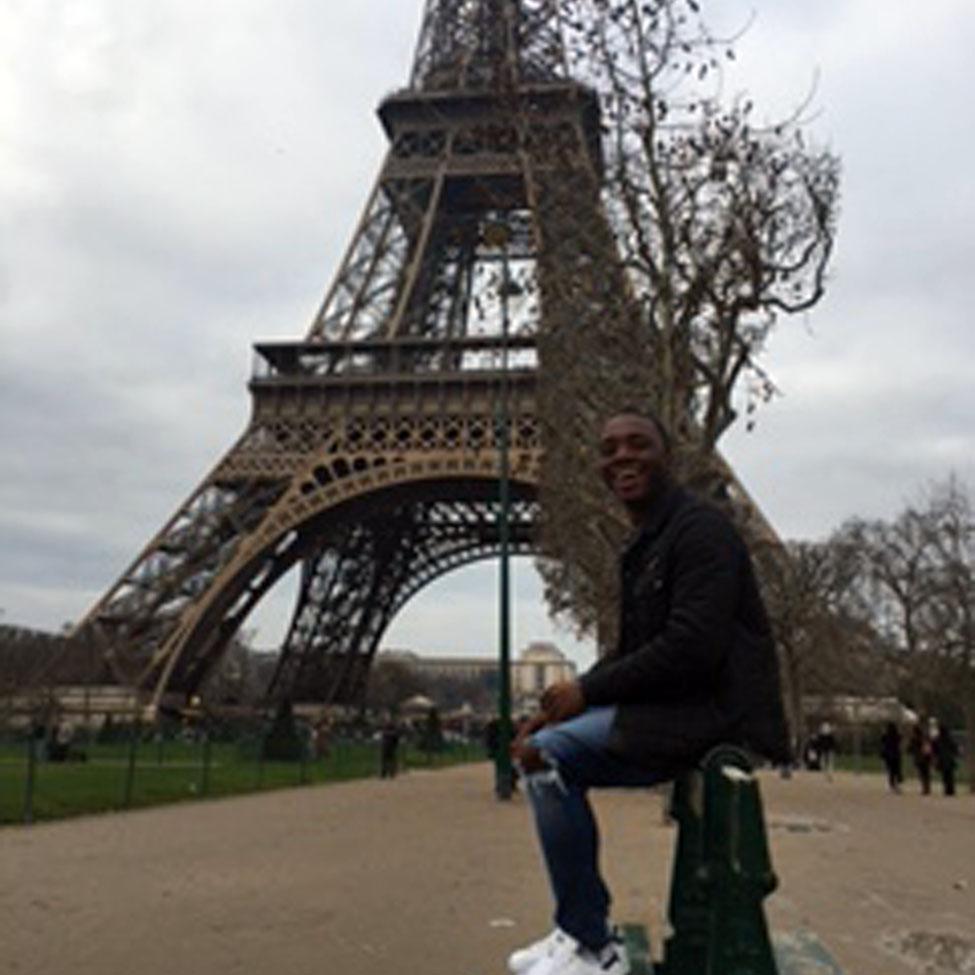 France - Sherman Julmis '16
Sherman Julmis, undergraduate Finance major, awarded $3,000 for semester study abroad at Paris School of Business in Paris, France in Spring 2016
Before this study abroad experience I had never left this side of the world. I can now say I have traveled to seven different countries (Italy, Netherlands, Germany, Spain, Czech Republic, Hungry, and France) while in Europe and made a great deal of friendships that I believe will be long lasting. I truly believe that my experience in Europe allowed me to see the world differently. I was accepted into Harvard Business School's Summer Venture in Management Program and I know my improved perception was a key driver to why I was able to get into the summer program. As of now I am interning at Sumitomo Mitsui Trust Bank in NYC, an internship I gained while abroad, and I would like to start my career after graduation in an investment bank as an analyst. Although I studied abroad during the spring 2016 semester, I am positive that my experience will follow me for a lifetime.
Image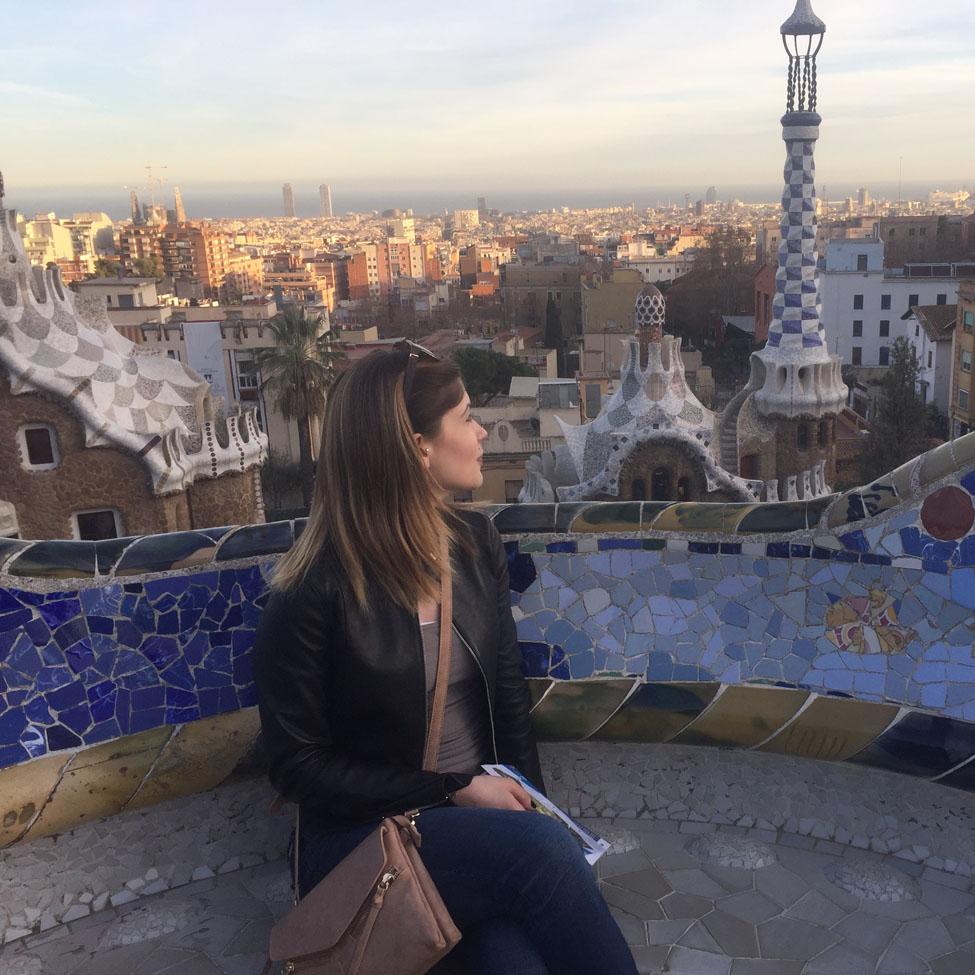 Spain - Madeleine Kotz '16
Madeleine Kotz, undergraduate Advertising and Integrated Marketing Communications major, awarded $3,000 for semester study abroad at Universidad Autonoma de Barcelona in Barcelona, Spain in Spring 2016
Studying abroad has been the most enriching experience in my life thus far. I feel like my world is 10x bigger than when I left. Not only did I meet the most amazing people, see the most breathtaking sites, experience unimaginable things and eat the most delectable food, I learned so much more about myself than I ever could have hoped. I ultimately chose to study abroad to learn about different cultures, but never realized how much other cultures could teach me about myself. Every day I was forced to step outside my comfort zone into a totally unknown but phenomenal world. Barcelona was the best place I could ever call home and really hope to return in the future. If there is one thing that I would say everybody needs to experience during their college years, it would be studying abroad. I made lifelong friends that I will forever be in contact with and learned countless life lessons that I will hold with me forever. No words will ever do it justice; everyone needs to experience it for themselves.
Uruguay - Cristina Nolasco '18
Cristina Nolasco, undergraduate dvertising and Integrated Marketing Communications major, undergraduate International Management major, awarded $3,000 for semester study abroad at Universidad de Montevide, Uruguay in Spring 2017
Image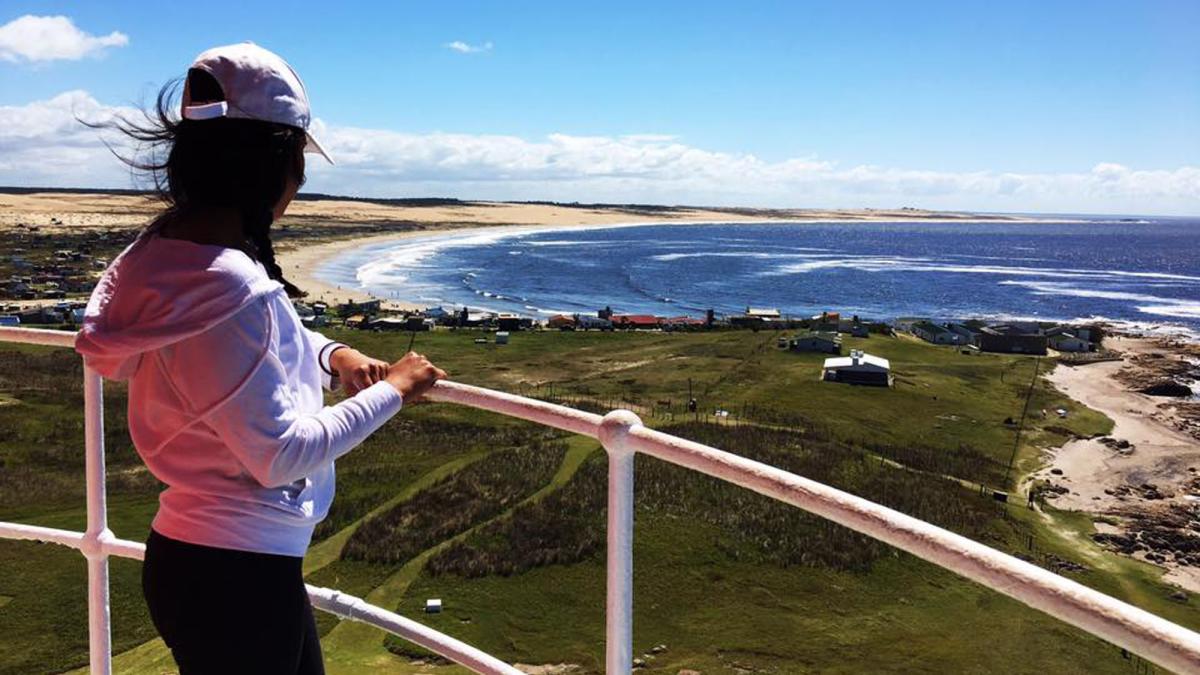 I remember that I began to get cold feet about leaving my home in NY. NY is known to have everything a person could ever ask for such as: fashion, variety in food, different kind of music, and just a variety of everything. I was nervous and really upset to leave my friends and family behind. To be honest, it was worth it all. There I was able to meet people from all over the world. I learned that even though we live in a modern era, not everyone thinks alike. There are people that are sensitive to certain ideas and situations. However, through this experience, I learned a lot to speak and listen to the person(s) I speak with (and not to). Before studying abroad, I began to have nervous breakdowns and a lot of paranoia. I felt uncomfortable when put under pressure and stress. I feel that my communication skills have significantly improved through my exchange because I began to be more tolerant and understanding of the different people I met. Through communication, I know that as a business person I can avoid confusions and enforce organization. A business that does well with communication has happy workers as well. Life is filled with unexpected realizations.
Spain - Olivia Taylor '21
Olivia Taylor, undergraduate Advertising and Integrated Marketing Communications major, awarded $3,000 for semester study abroad at Universidad Pontificia Comillas in Madrid, Spain in Spring 2017
Image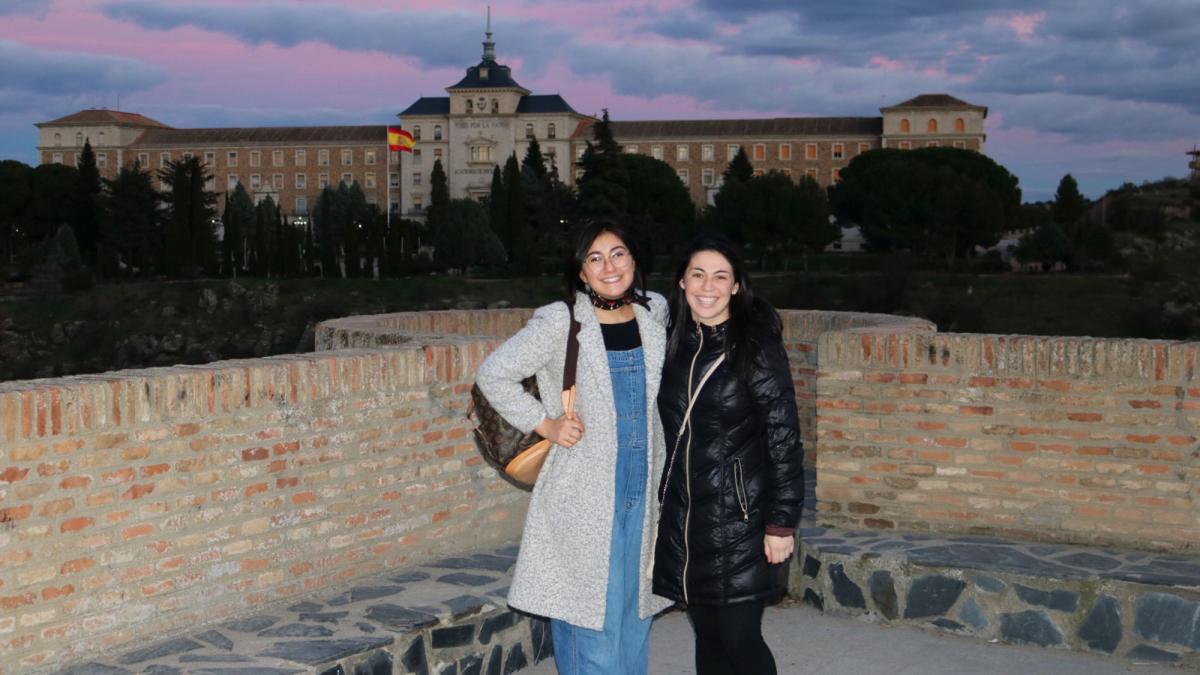 My favorite author Roald Dahl once wrote, "Those who don't believe in magic will never find it." In my application for the Figueroa Scholarship, I discussed how by moving to New York, I had already taken his advice and found magic, and was ready to do so again in a different county, and boy did I find it. Two of the greatest things I have gained from my study abroad experience have been that I learned how to be more present, and to procrastinate less. While these things are not solely specific to business students, I believe they will enhance my business education in the Lubin School of Business at Pace. I am hoping to practice being more present by paying even more attention in my courses, and keeping updated on world events. I think being able to connect what is happening globally to what I am learning about in class is important and a good tool for academic growth. Overall, I think a break from New York was much needed in order to step back from my hectic school and work life, and reassess what I want out of the rest of my time at Pace. Bringing these skills back to Pace, as well as having so many other experiences under my belt, will help me be a better Lubin student.
Italy - Alexis Reed '18
Image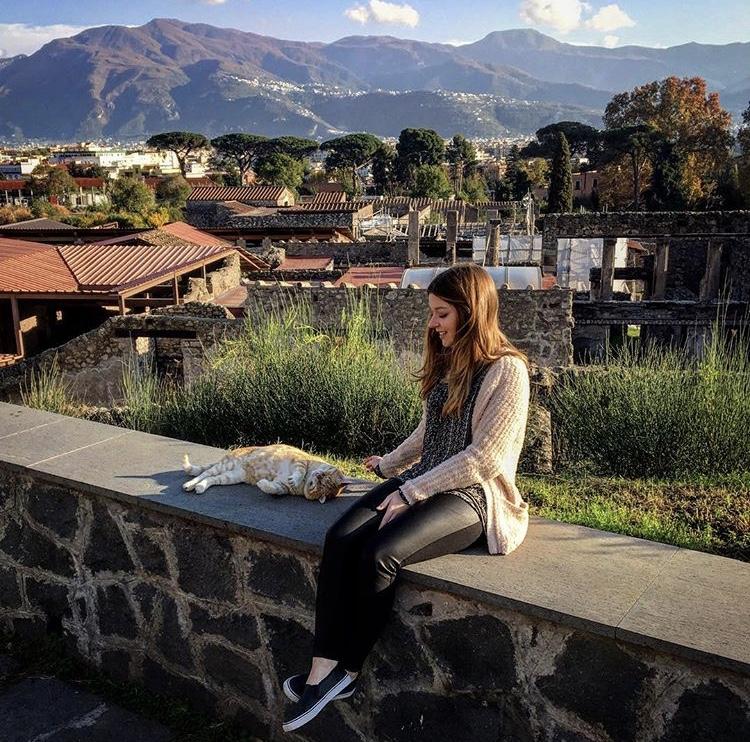 Alexis Reed, undergraduate Arts and Entertainment Management major, awarded $3,000 for semester abroad study at Florence University of the Arts, Italy in Fall 2017
Upon arriving to Italy thoughts of cobble stone streets and ancient ruins filled my mind. I dreamed of gelato and pasta and could not wait for my first taste. I was excited to study in a historic city filled with rich culture and tradition. I am happy to say that my expectations were not only met, but also exceeded. I learned how different countries practice business and how to successfully establish rapport with different cultures; my teacher, fellow students, and I were all from different countries, so I got to hear first hand how things function in their societies and we all learned from one another. Not only did I grow as a student, but I also grew as an individual. Moving to a new country can be intimidating and overwhelming at times. However, I learned how to adapt and thrive. As a result, I've become more confident and independent. My study abroad experience is something I'll treasure for a lifetime. I am forever grateful.
England - Kaitlyn Jackson '19
Kaitlyn Jackson, undergraduate Arts and Entertainment Management major, awarded $3,000 for semester abroad study to University of Westminster in London, England in Fall 2017
Image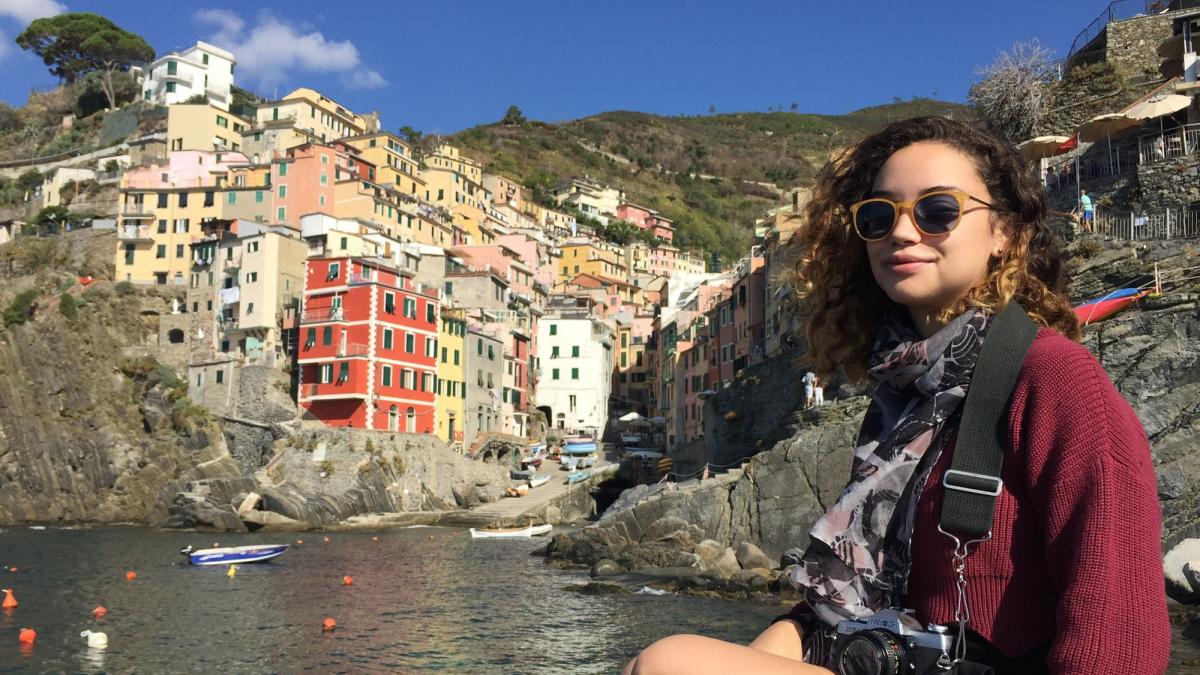 Throughout my time in New York and Pace, I have struggled personally and financially but never have I regretted one moment because I have experienced more than I had ever imagined I would. I started by flying into Iceland and making a pit stop into Paris on my way to London. I saw gorgeous landscapes and experienced different cultures. I took more in depth courses in music marketing and events management and even wrote a 15-minute play at the end of it all. I would like to thank those who are behind the Figueroa Scholarship for letting me share my story, funding a portion of my education, and believing in my future.