The National Honorary and Professional Management Fraternity - Zeta Pi Chapter
Overview
Image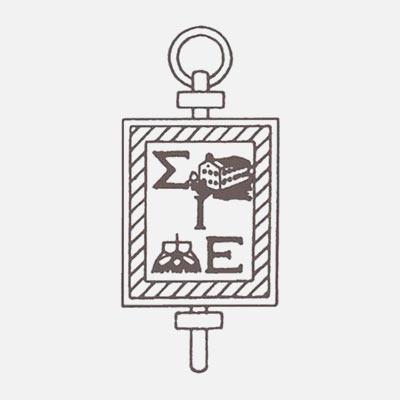 Sigma Iota Epsilon (SIE) is the premier honorary and professional fraternal organization in management in the United States. Pace University is home ot the the Zeta Pi chapter.
SIE is both an honorary and professional fraternity. It is honorary in that individuals elected to membership must have demonstrated superior scholarship in the classroom. SIE is affiliated with the Academy of Management, the world's leading scholarly and academic management professional society
But SIE is more than recognition for a job well done. As a professional fraternity, the SIE National Office and its sixty-three local chapters across the country conduct numerous programs aimed at bridging the gap between management theory and management practices. SIE student members are recognized as being the top achievers academically, professionally, and socially.
Most importantly, top employers look for leadership skills such as behavioral leadership, project leadership, decision making and communication skills. SIE provides it members with the opportunity to boost their resumes by develop these sought-after leadership skills during their tenure at Pace.
The Goals of Sigma Iota Epsilon are:
To stimulate interest and achievement in the field of management;
To stimulate scholarship in management;
To facilitate contacts between students and practicing managers;
To recognize persons who have made contributions to the field of management;
To gain recognition of the contribution and value of scholastic achievement in the management discipline
Membership into Sigma Iota Epsilon is extended to those students who have high academic standing and have demonstrated an interest in management or a management-related area (marketing, arts and entertainment management, human resources management, finance, accounting, etc.). To become a member of SIE, please complete the application using the link below and email the completed form to wwilson@pace.edu.
SIE Membership Application (DOCX)
Undergraduate graduate students must meet the following criteria:
Hold at least a cumulative 3.25 GPA (undergraduate) and 3.5 (graduate), where "A" is 4.0.
Have completed a minimum of one management course with a grade of "B" or better.
Have completed at least one year or 30 semester hours at Pace University.
Have stated their interest in continuing in the management or related curriculum by taking at least one more management course.
Membership Benefits
Membership benefit of SIE include: scholarships, colloquia, professional contacts, guest speakers, social events, awards banquets, Management Futures publication.
Faculty Advisor
Title: Winston Wilson, Clinical Assistant Professor of Management
Office: Lubin School Of Business
Address: One Pace Plaza, 4th Floor, New York, NY 10038
Cell Phone: (917) 216-4384
Office Phone: (212) 618-6548, Ext.16484
Email: wwilson@pace.edu