Image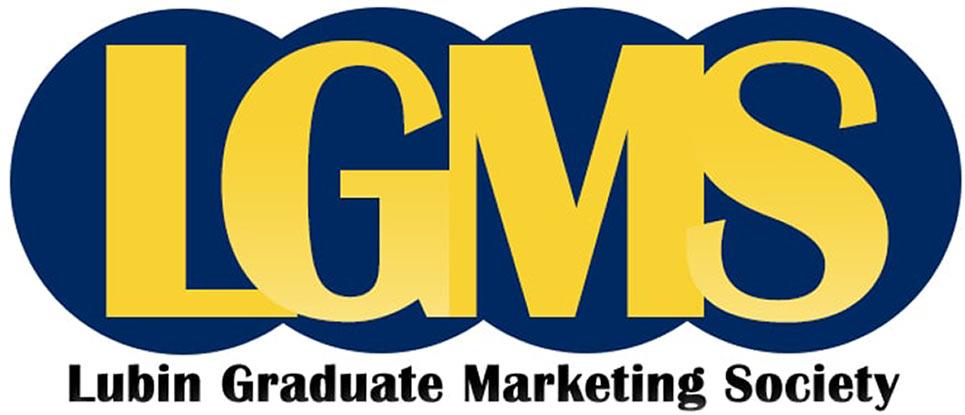 Graduate Marketing Society was established in 2017 through the merger of two marketing focused clubs: Lubin Graduate Marketing Association and Graduate Advertising & Public Relations Society. GMS was formed to provide an educational, professional, and fun platform for students to learn about latest industry trends, updates,and essential skills to be competitive in today's marketing and advertising world.
GMS organizes a series called Marketing with CEOs. Ben Legg, CEO of AdParlor and former COO of Google Europem was a guest speaker who provided a two-way conversation on insights of current topics within the advertising, marketing, and public relations industries.
The Analytics Marathon features three successful graduating students presenting to help students at Pace University develop the most essential and popular required skill sets (Google Analytics, Tableau, R) in the job market to stay competitive.
Chartered Fall 2017
Mission
The mission of the Lubin Graduate Marketing Society (LGMS) is to enhance Pace University Graduate Students' academic and professional experiences, expand their practical knowledge and awareness about opportunities in the marketing industry, foster deeper relationships among Lubin graduate students, faculty and staff, and provide networking opportunities through social and professional events, fundraisers, interactive workshops and guest lectures by industry professionals.
Goals
The goal and intent of LGMS is to assist and promote Pace graduate students as they advance their careers in the marketing, advertising or public relations industry. This shall be achieved through professional networking events, fun and interactive learning sessions with peers, industry professional guests, marketing competitions, and volunteer work. LGMS serves to increase the competitiveness and knowledge of Pace University Graduate students and to endorse them as excellent candidates in the job market.
Contacts