Redefining Our Downtown Campus
Introducing our new building on Beekman Street
In early 2017, Pace University announced a plan to begin a transformation of its Lower Manhattan Campus. The plan was developed to create new–and enhance existing–student life spaces, enhance teaching and learning facilities, and better connect the primary campus facility, One Pace Plaza, with its neighbors.
To date, Pace has completed nearly 200,000 square feet of capital improvements at One Pace Plaza, in addition to other work at 41 Park Row, and 161 William Street.
15 Beekman builds upon the successes of these projects and will house a new academic hub and student residences to further enhance Pace's presence. Once completed, 15 Beekman will allow for existing programs to be relocated from the East wing of One Pace Plaza—and for renovation to begin at the vacated spaces.
In late 2023, the new 25 story mixed use building at 15 Beekman, featuring a brand-new residence hall with suite-style housing, a new dining facility, a state of-the-art library and learning center, modernized classrooms, and new academic and common spaces, will open. The building will be the new home of the Seidenberg School of Computer Science and Information Systems. The completion of 15 Beekman represents a major step forward in improving our living and learning environment downtown.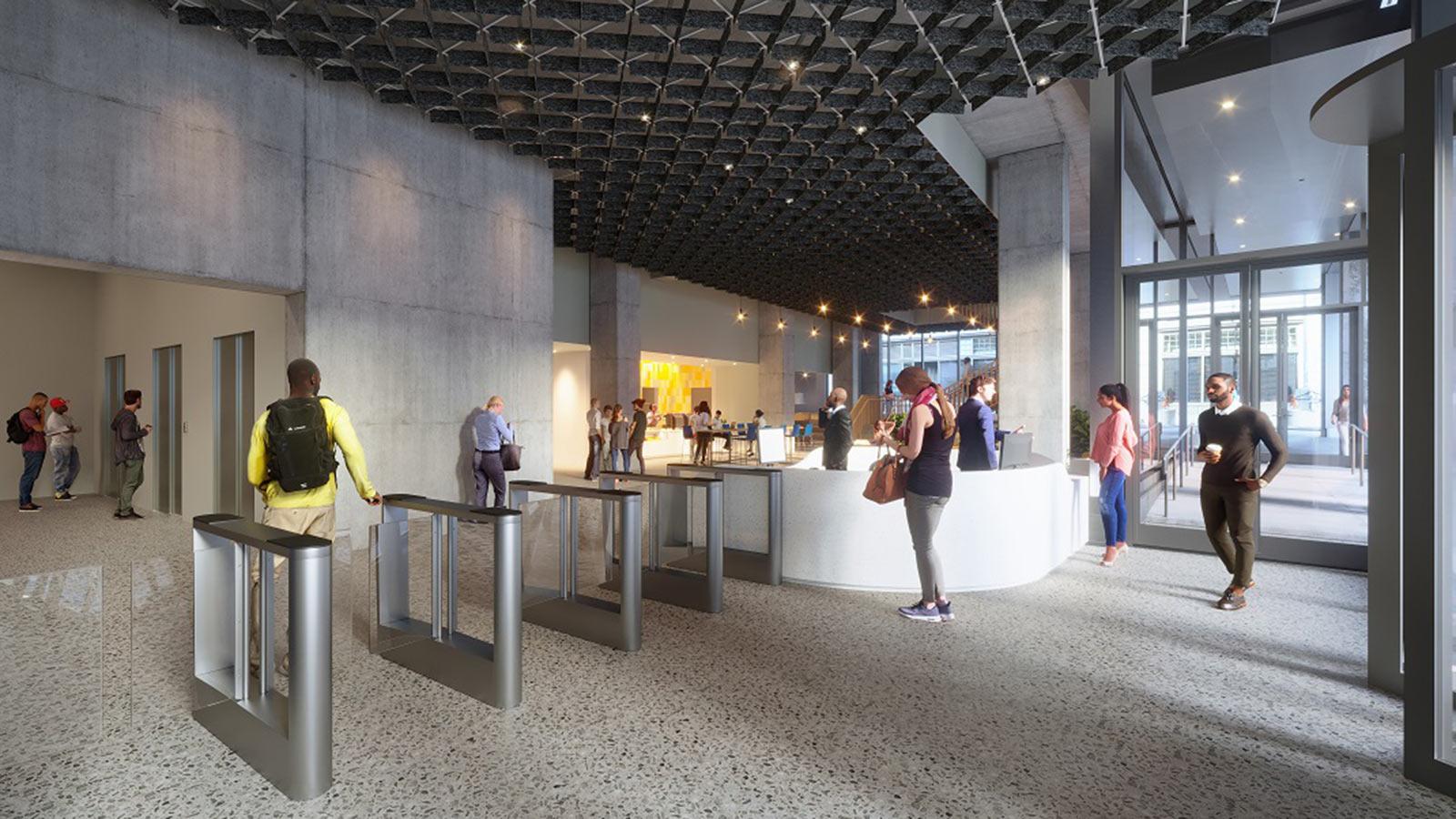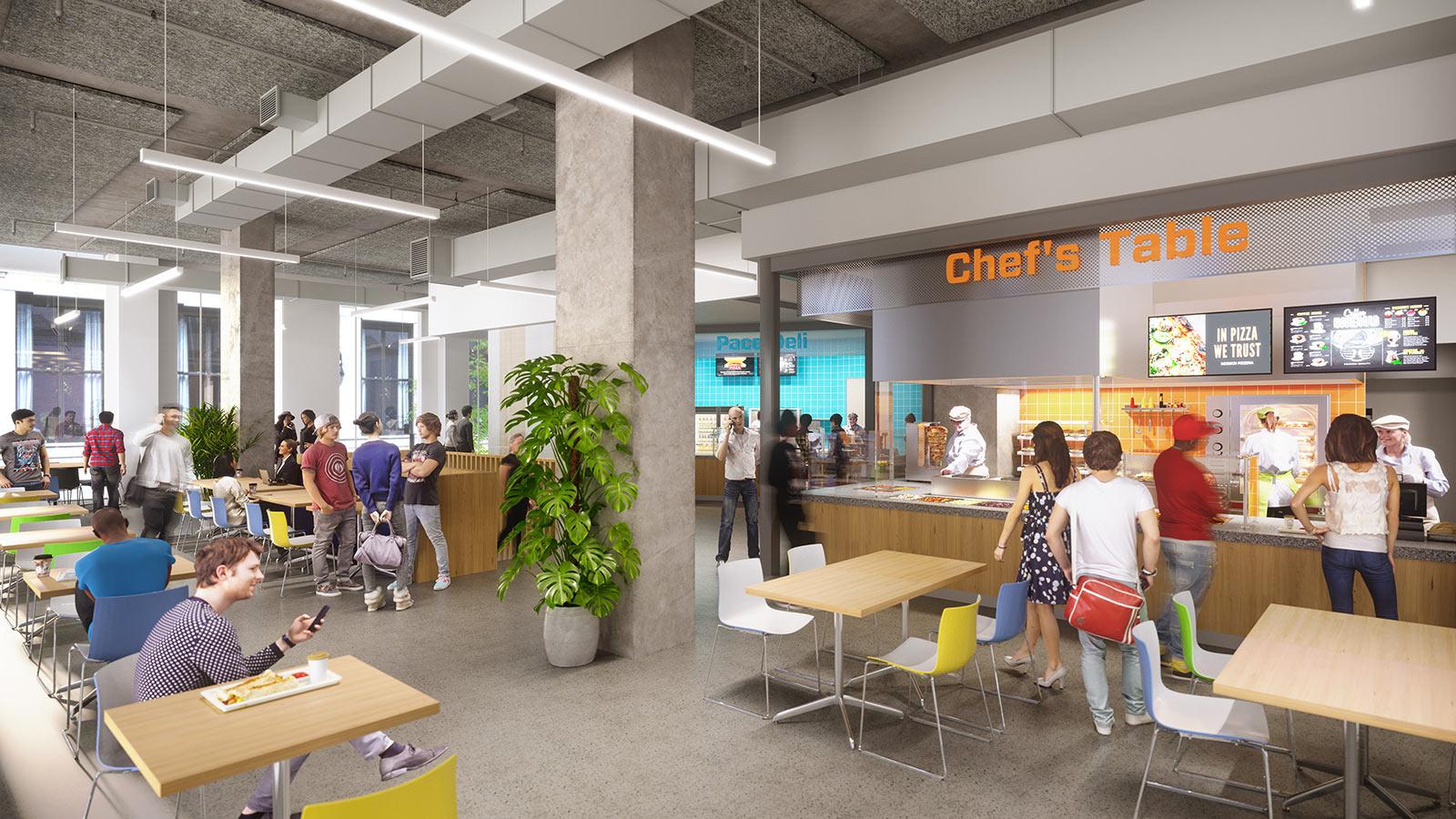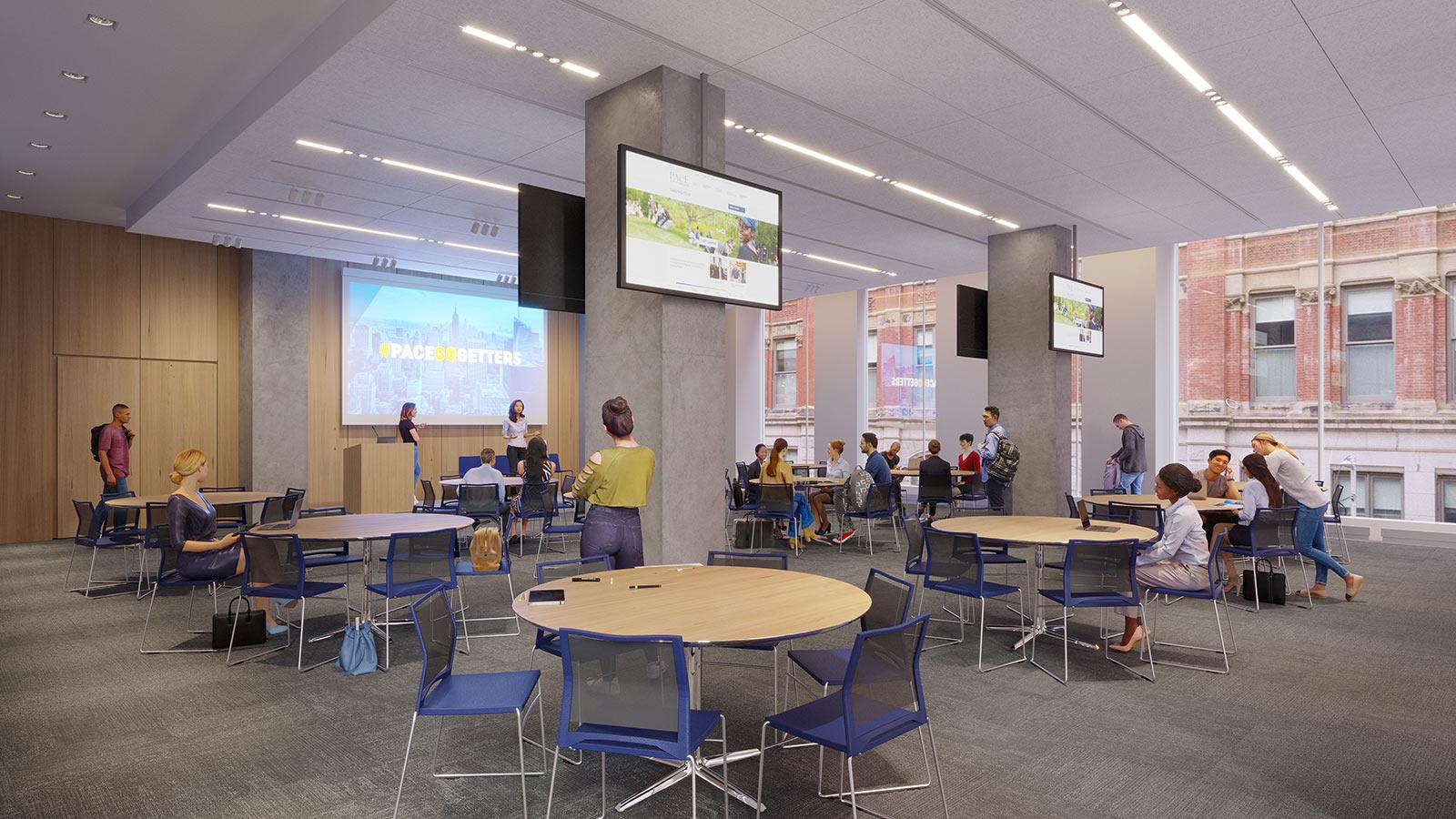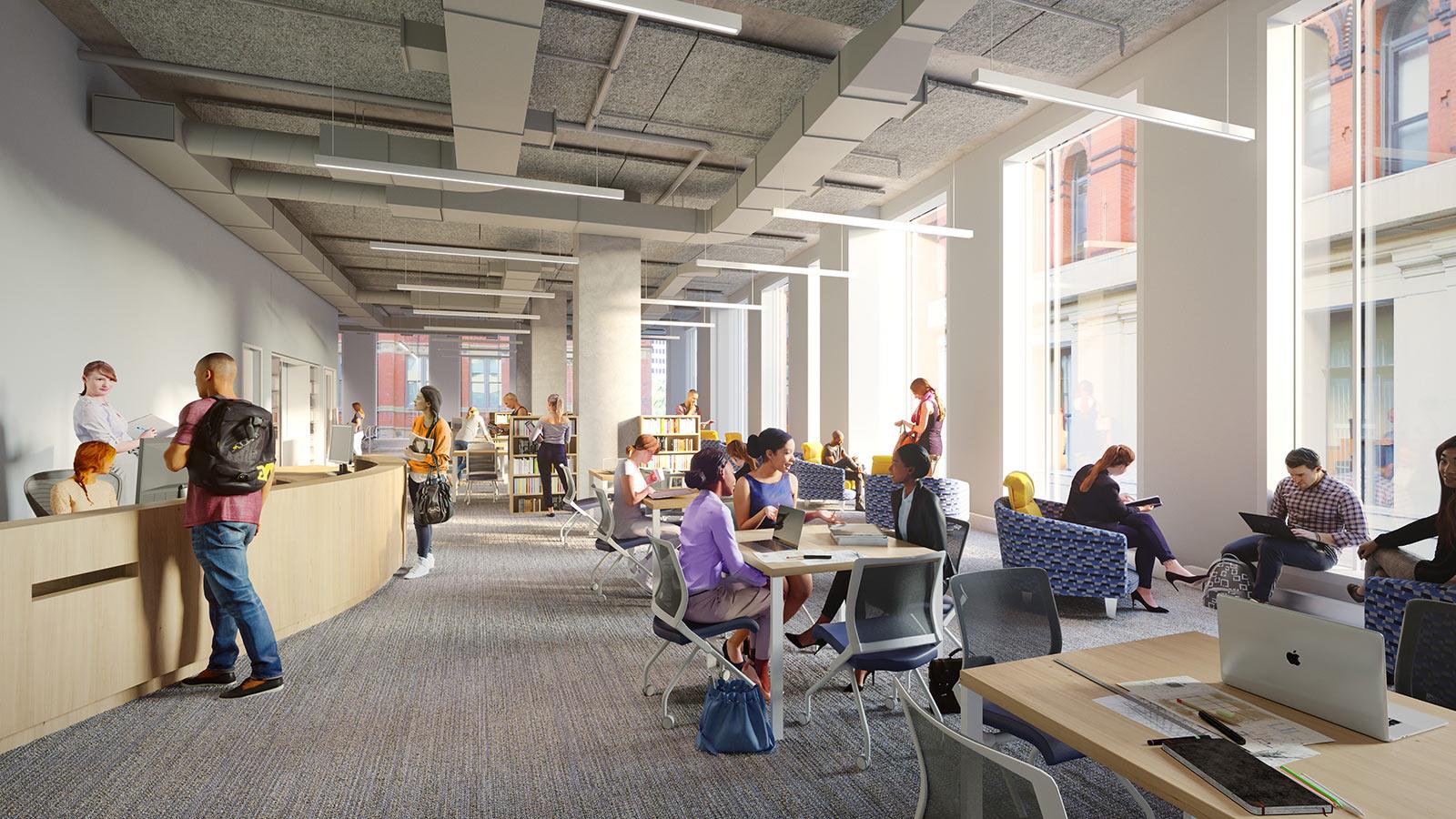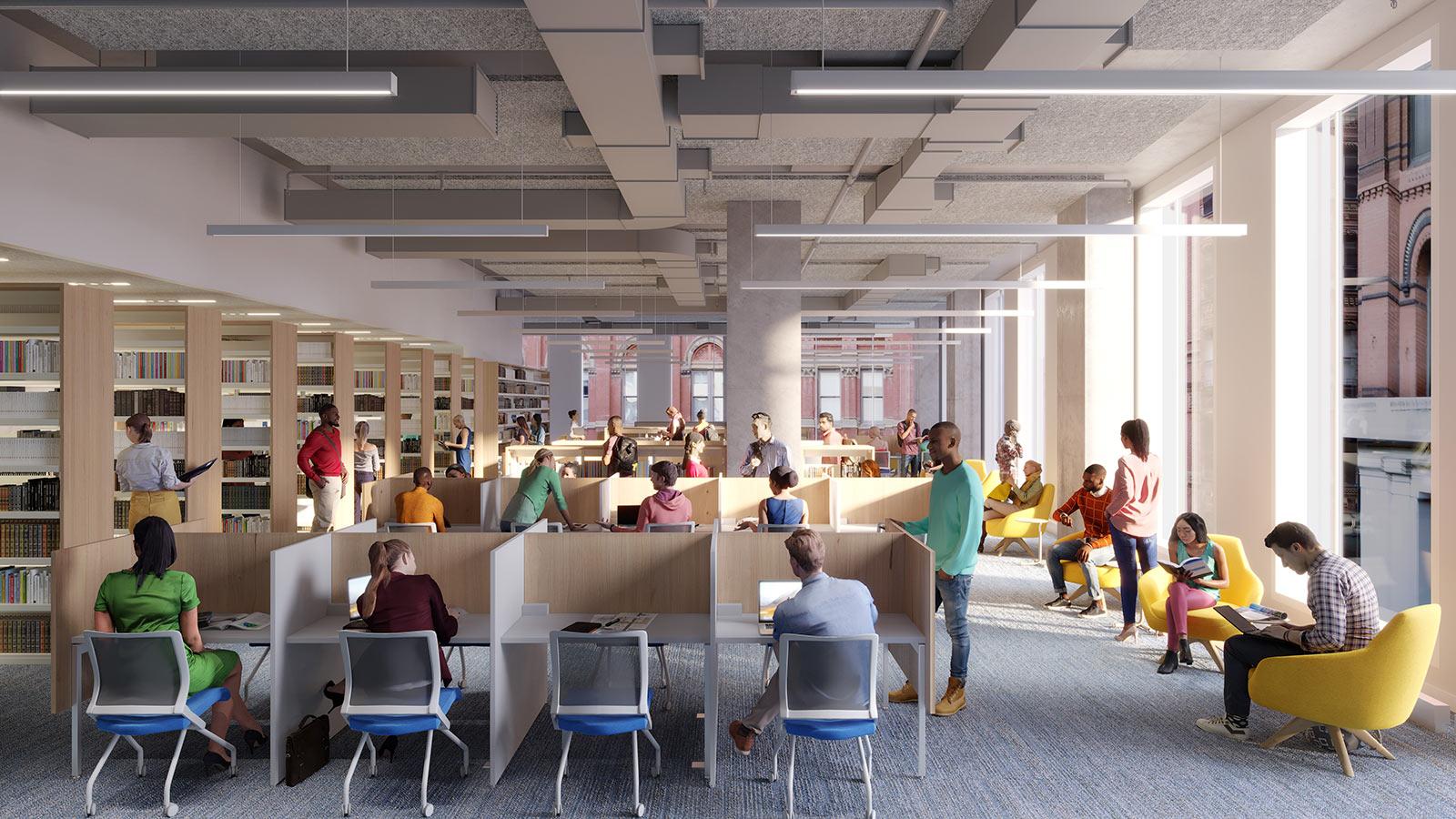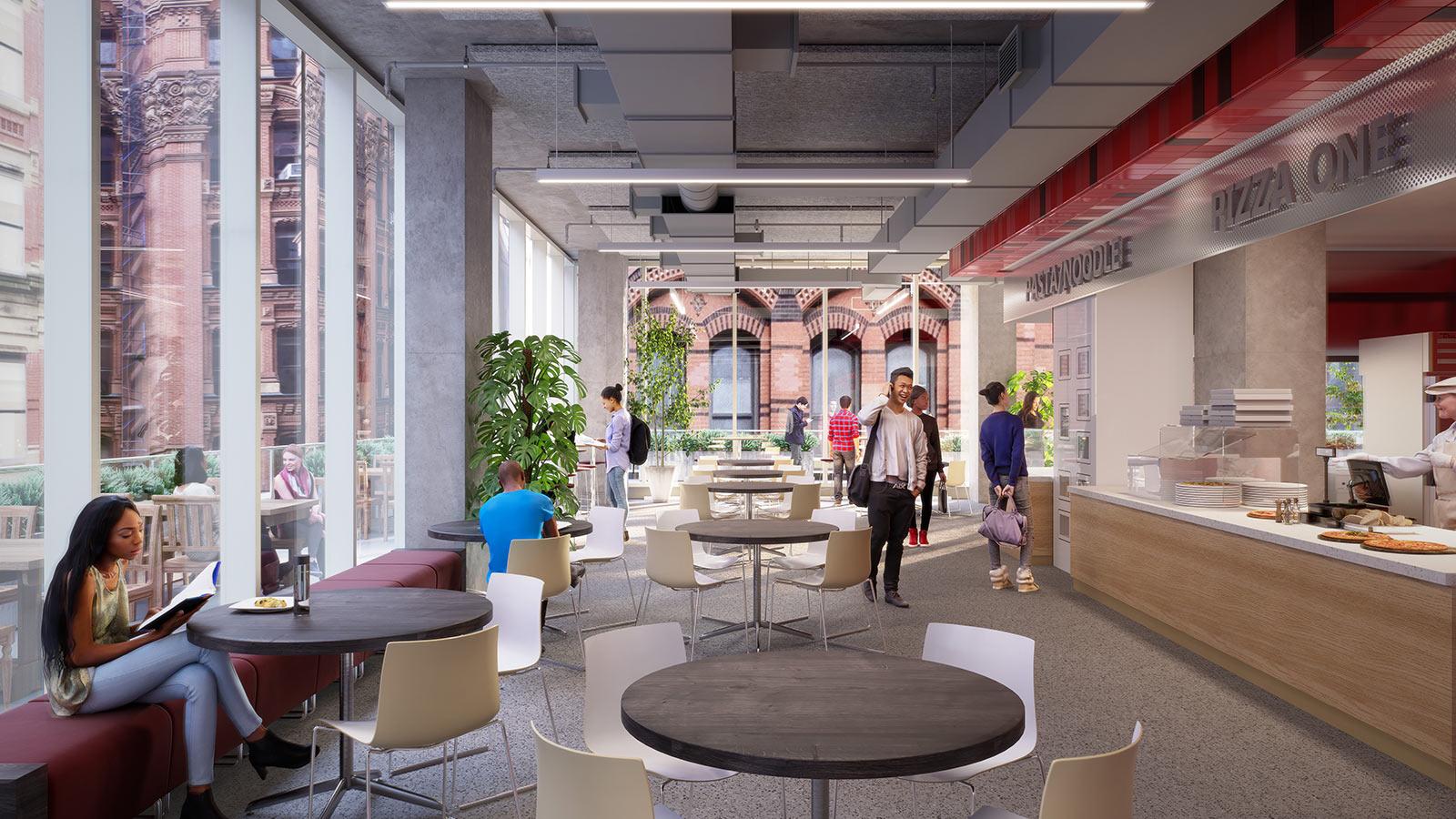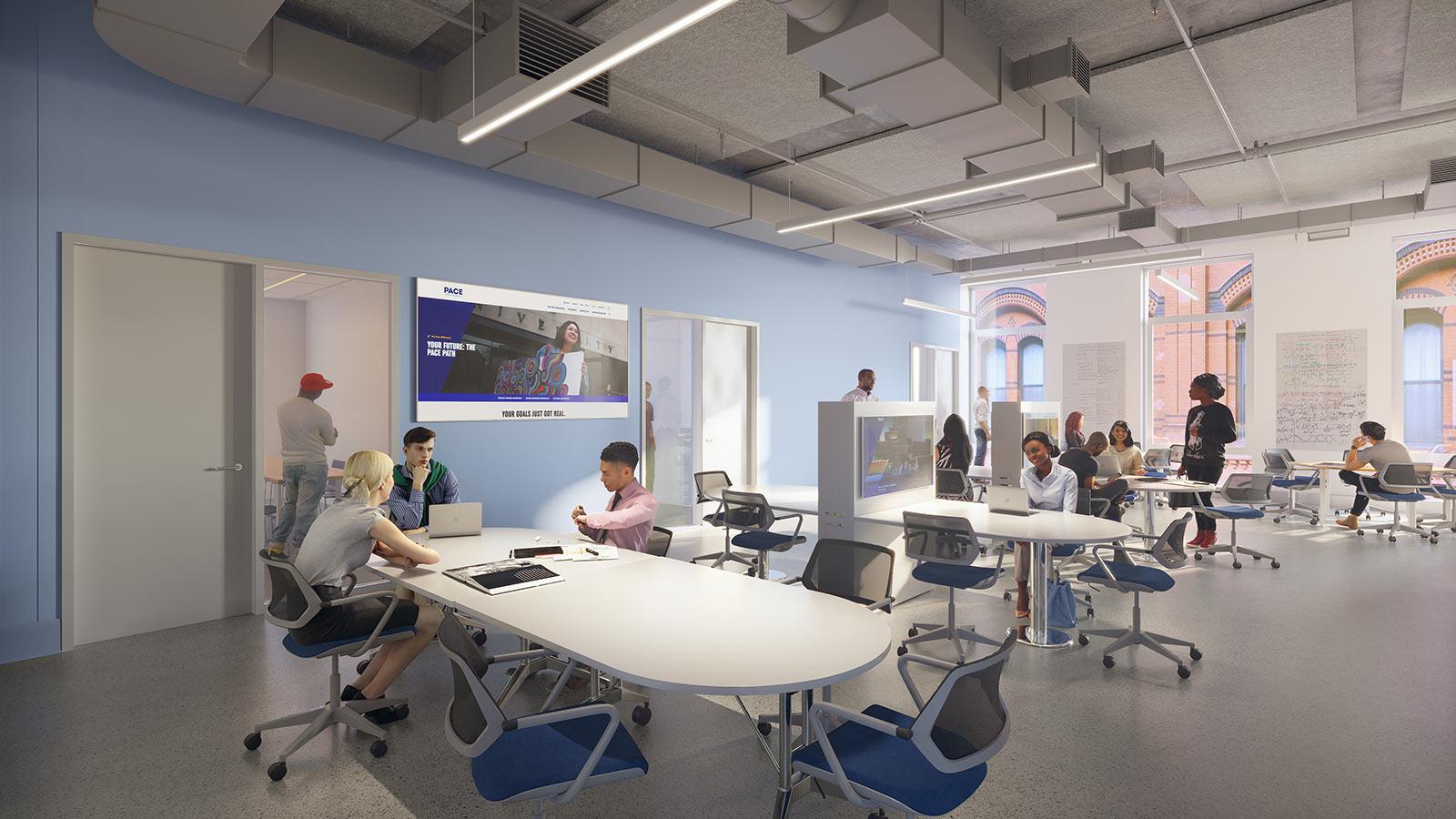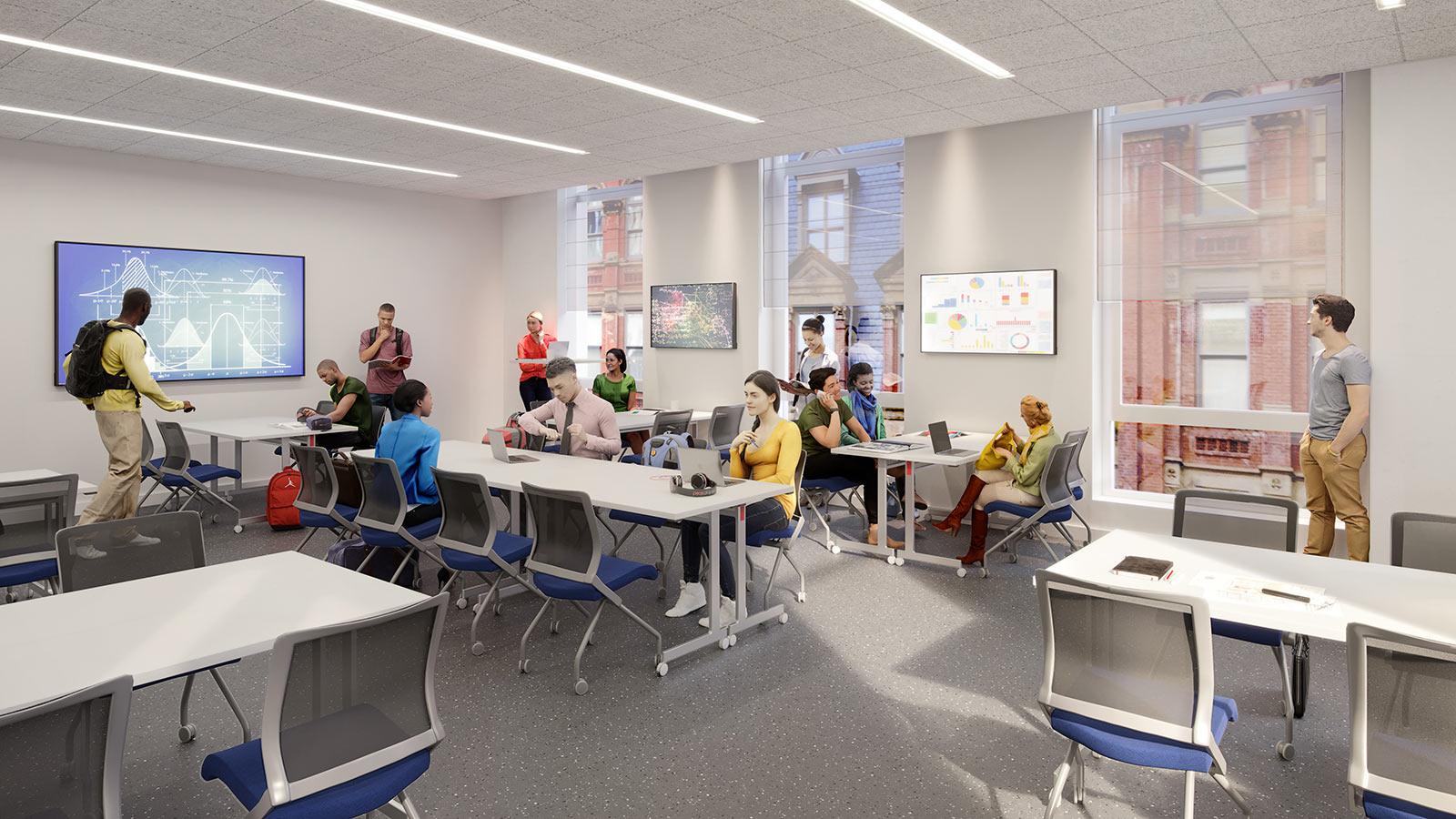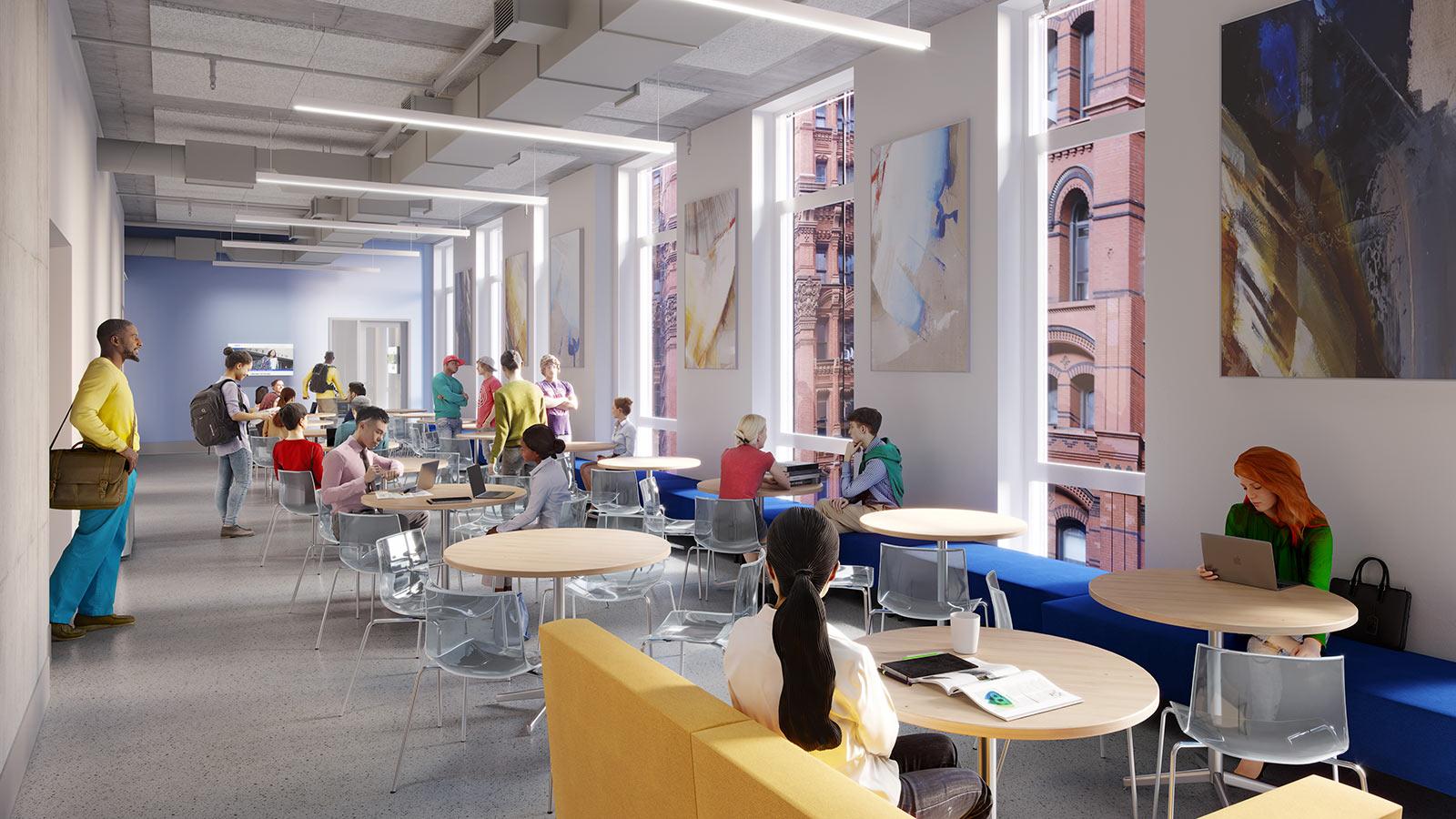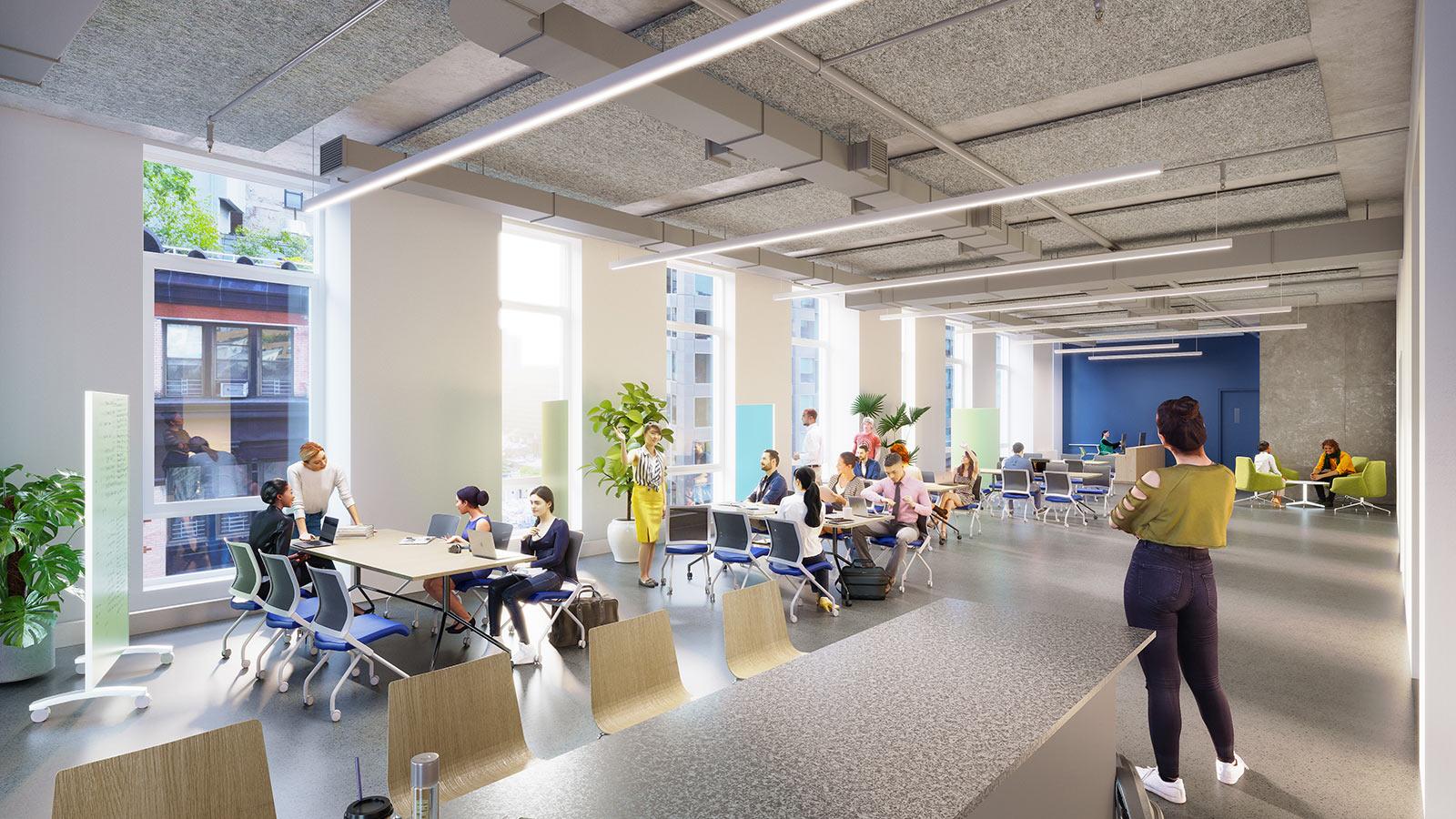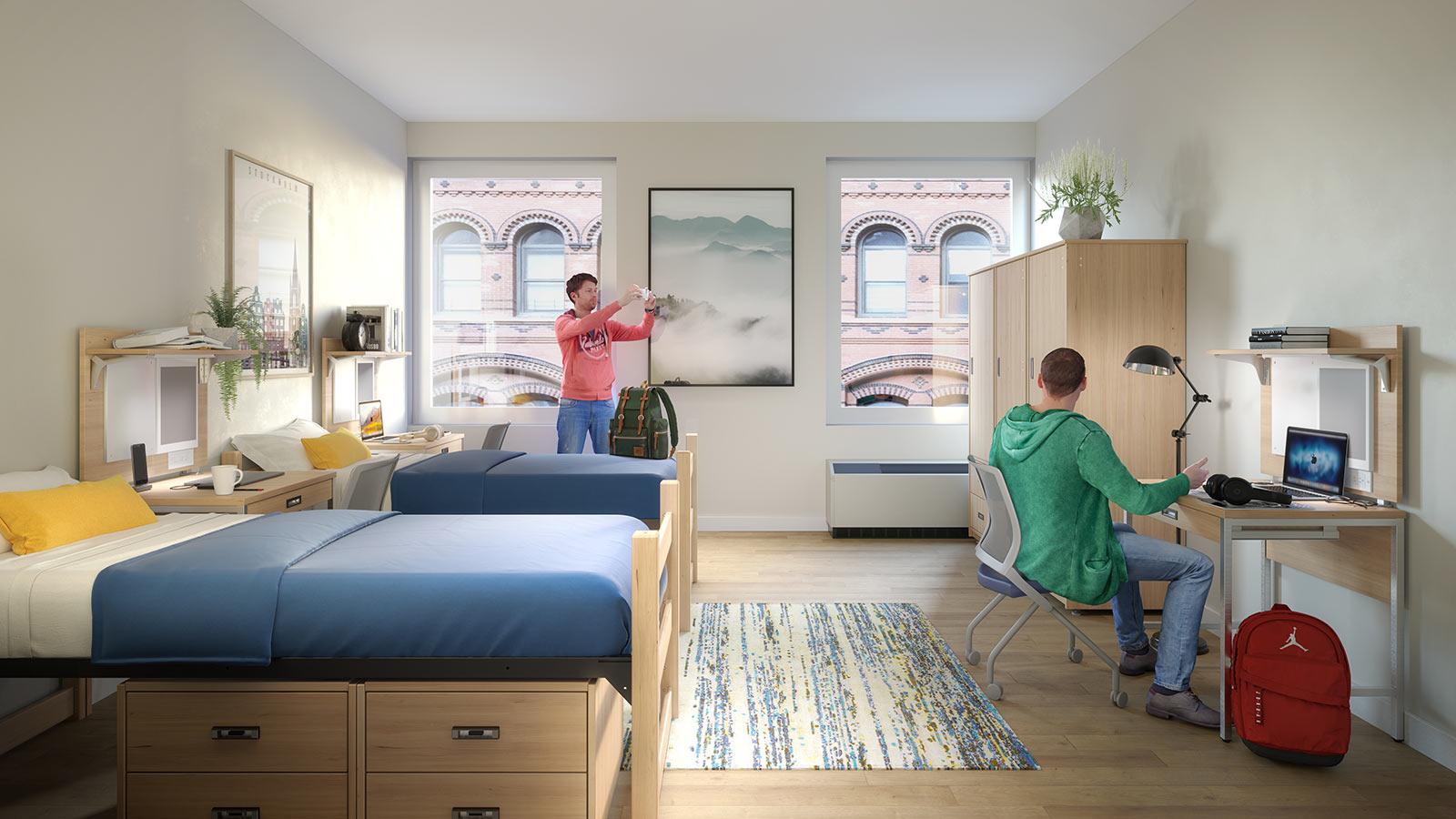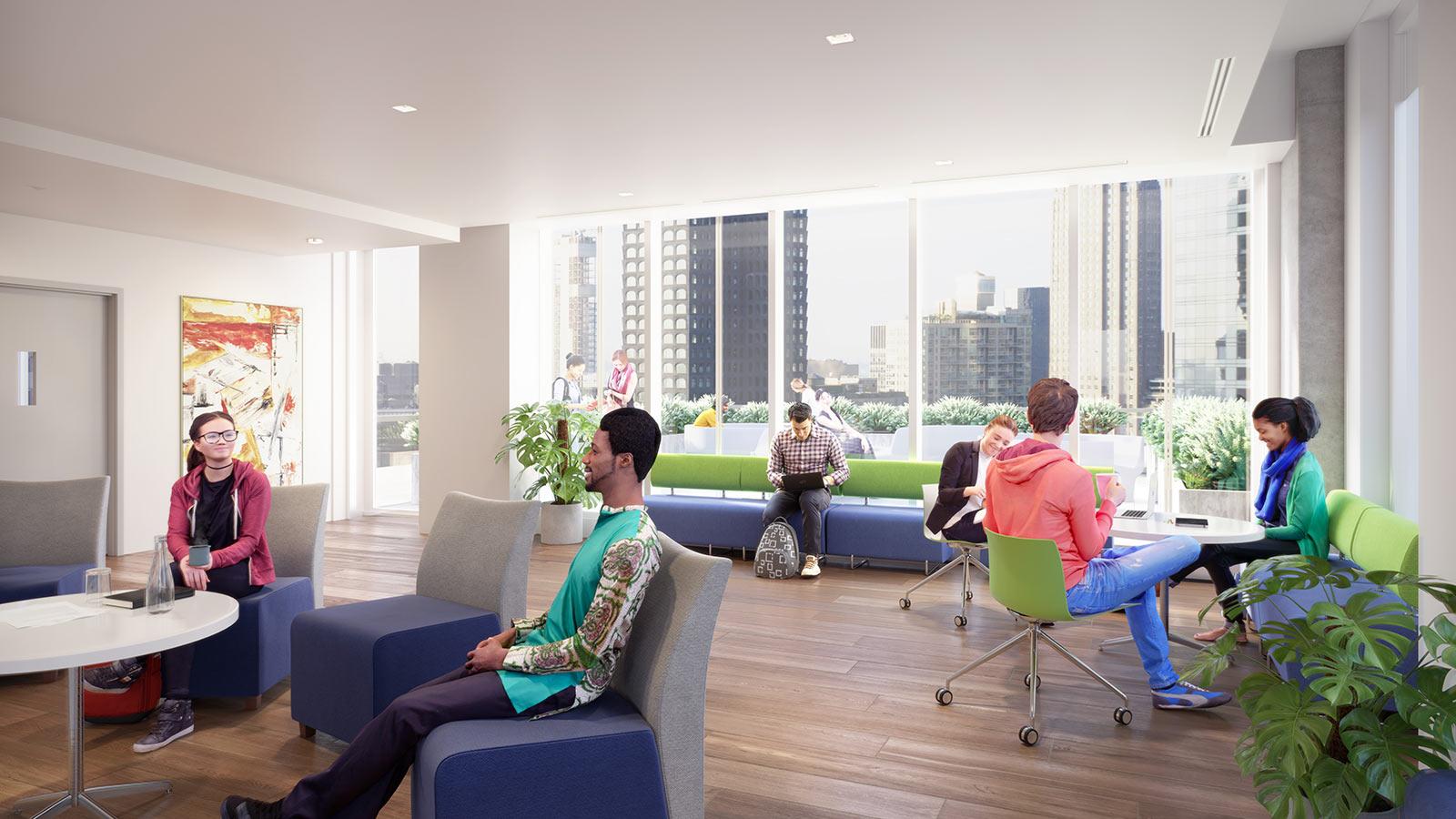 15 Beekman Lobby Entrance
15 Beekman Bianco Multipurpose Room
15 Beekman 4th Floor Library
15 Beekman 5th Floor Library
15 Beekman 6th Floor Terrace Dining
15 Beekman Learning Commons
15 Beekman 8th Floor Student Seating
15 Beekman Dormitory Amenities
Pace will be the sole occupant of 15 Beekman, utilizing 103,000 gross square footage (GSF) for student life and academic programming across the lower eleven floors of the building and 94,000 GSF for student residences and amenity spaces across the upper thirteen floors. The balance of available GSF will be dedicated to mechanical and service spaces throughout the building. 15 Beekman is designed to function as a vertical academic and residential campus. While the building shares a single public entry, the ground floor has been designed with discreet elevator lobbies for accessing the residential part of the building and the academic portion of the building.
15 Beekman is being built to the highest environmental and efficiency standards and in compliance with all codes including forthcoming obligations under the revised New York City Energy Conservation Code.
Construction at 15 Beekman is on-going, please check back for periodic updates.