Alumni
Alumni Profile: Hilary Leavitt '10
A scrappy, working-class kid with big dreams manages to make it big in Hollywood with the help of some special mentors.
Image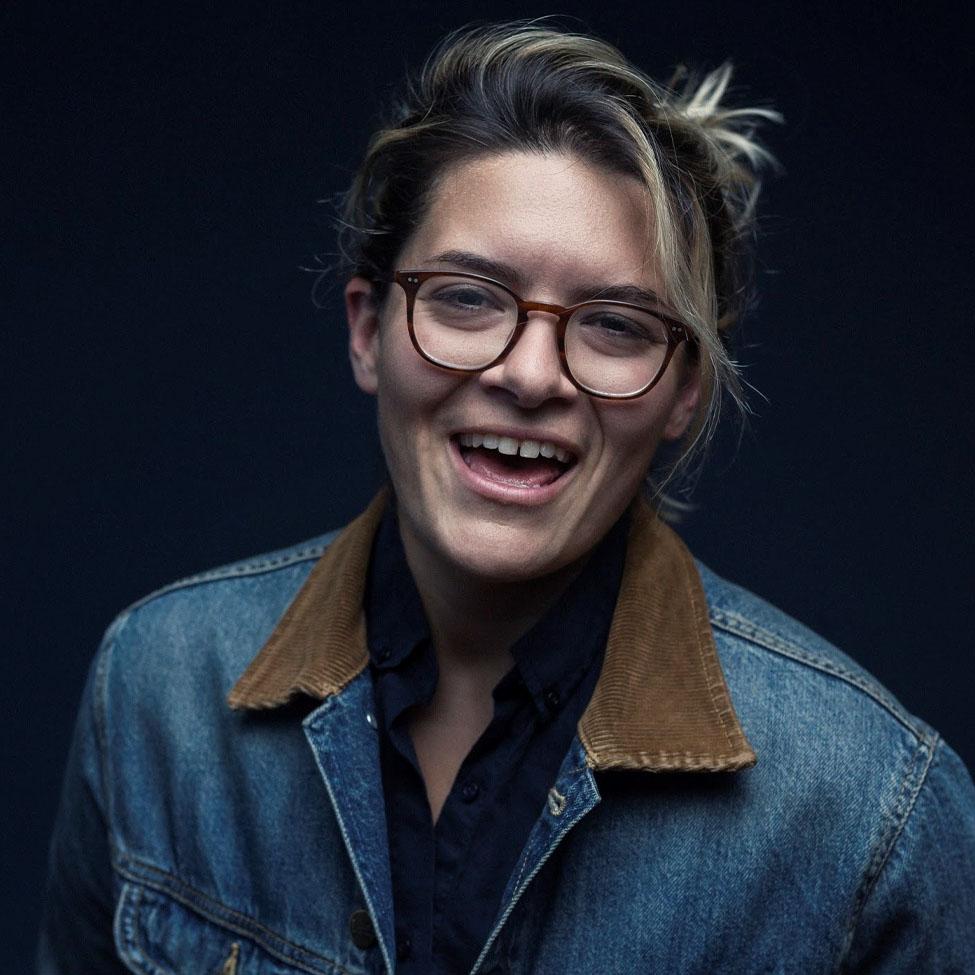 It sounds like the logline for the next great coming-of-age drama, but for Hilary Leavitt '10, it's more like reality TV. Leavitt, who grew up in Brick, New Jersey, is now a successful producer with a growing list of credits that includes the award-winning television series Orphan Black and Ozark. She credits much of her professional achievement to the opportunities she received as a student at Pace University, double-majoring in Musical Theater and Film and Screen Studies.
"My career has been pretty charmed so far, and I hope to just continue learning and put myself in positions where I can actually help get good stories made from artists who have something to say," Leavitt says.
Her love of theater, film, and television came about organically. As a kid, Leavitt spent a lot of time watching movies and television. She was never interested in performing, but she knew that she wanted a career in entertainment from an early age.
"I see myself as a facilitator of what other people are capable of doing," Leavitt says.
At Pace, Leavitt pursued her dream with dogged determination. She learned how to tell a good story by pulling together the right resources and talent through effective collaboration and communication. With support and encouragement by faculty members including Associate Professor Amy Rogers Schwartzreich, head of the Musical Theater program, Leavitt directed her first University production "Tick, Tick, Boom!" as a sophomore. That experience, and even more so, the acting courses she was required to take, taught her an appreciation for the craft, and an empathy for performers.
After obtaining her degrees, Leavitt's first big leap came about rather fortuitously. She was living in New York City and looking for any opportunity that would pay the rent, when she got a call about an opportunity at BBC America. Leavitt got the job just in time to avoid having to move back home to New Jersey, and as an assistant in the programming department she absorbed all that she could.
"[The job] ended up being this crash course in TV," she says.
Later, when the network announced it was moving into creating original scripted content, Leavitt was one of the first to join a newly formed department tasked with carrying out the initiative. Programs that she helped bring to fruition include Orphan Black, London Spy, and The Last Kingdom.
After nearly five years, Leavitt was ready for a new challenge, and a change of scenery. In 2015, she moved to Los Angeles and took a position with the independent film and TV studio MRC, an opportunity that came to her through her former colleague and mentor, Erin Jontow.
"It's a very filmmaker-driven studio, very hands-on and very entrepreneurial," Leavitt says.
As MRC's Vice President, Television, Leavitt further solidified her name in the industry through her instrumental role in developing programming such as the Emmy-winning Ozark (Netflix),, the upcoming Tony McNamara series The Great (for Hulu) and projects with creative talents including Damien Chazelle, Adam McKay, Jessie Nickson-Lopez, and Rob Eggers.
It was early in 2019, with those successes under her belt, when Leavitt decided to strike out on her own. Since then, she has established Blazer, a tv/film production company, and signed the deal to develop and produce new content for Hulu.
"It was … not necessarily 'thought through,' though I had spent the prior year preparing myself for the next phase of my career (both consciously and subconsciously)," Leavitt says. "The thing I learned [in] making the decision [was] to distinguish great opportunities from 'right' ones. Just because something sounds good, doesn't mean it's the right fit for you. It has to feel good, too."
No matter where the future takes her, Leavitt will always have the skills and entrepreneurial spirit that she learned at Pace to lean on.