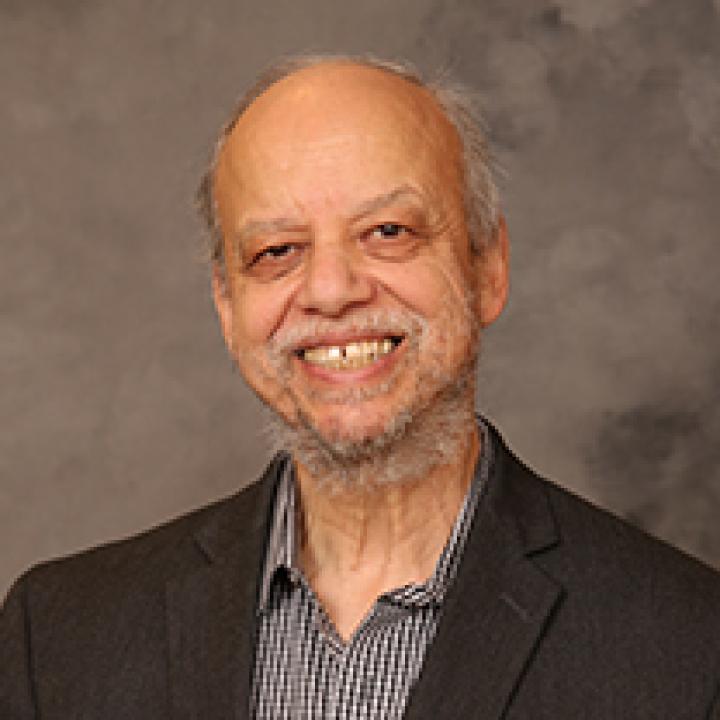 Dan Greenberg
Professor
Director
Dyson College of Arts and Sciences
History
NYC
| Office Hours: Wed 1:00pm-6:00pm,Wed 1:00pm-6:00pm
Biography
Awards and Honors
Faculty Council (New York), 2015, Finalist
Pace University, 2015, Finalist, New York Faculty Council Representative to Board of Trustees Committee on Administration
Provost's Office, 2014, Faculty Diversity Award
Dyson Society of Fellows, 2001, Fellow, Dyson Society of Fellows
Nominated by Faculty members Ivan Fox (1999 & 2000), Steven Goldleaf (1998) and Valentine Winsey (1997), 2000, Nomination for Kenan Award for Excellence in Teaching
Pace University Division of Multicultural Affairs, 2000, Diversity Teaching Award
Pace University Division of Enrollment Management, 1997, Outstanding Faculty Partner Diversity Award
Pace Department of History, Dr. Barbara Blumberg, Chair, 1994, Nominated for Dyson College Excellence in Teaching Award
Education
PhD, University of Washington, Seattle, Washington, 1985
History

MA, University of Washington, Seattle, Washington, 1975
History

BA, University of Washington, Seattle, Washington, 1971
History

BS, University of Washington, Seattle, Washington, 1970
Psychology


Research and Creative Works
Research Interest
The impact of globalization on Latin America; Comparative History of Socialism in Cuba and Venezuela; Modern Argentine Social and Economic History; Modern Brazil; US-Latin American Relations; Civic Engagement/Service Learning Pedagogy; Comparative International Social History, 20th Century; Secondary foci on Chile, Paraguay, Uruguay, Cuba, Mexico, Peru, and Venezuela.
Courses Taught
Past Courses
ENV 499: Senior Year Exp/Environmental
HIS 231: Latin Amer: Social Chnge & Rev
HIS 232: Caribbean America
HIS 243: Service & Study in Latin Amer
HIS 499: Senior Year Experience in His
LAS 101: Intro Latin American Studies
LAS 101: Intro: Latin American Studies
LAS 101: Intro: Ltn Amrcn Stds - LC
LAS 201: Latin America,Caribbean & Wrld
LAS 210: Flm as Mirror of Scl Chnge
LAS 230: Mdrn Mexico in Hstry & Ltrtre
LAS 240: For Land, Bread and Liberty
LAS 260: South American Colossus:

Publications and Presentations
Publications
The Socialist Alternative: The Cuban and Venezuelan Experiences, 1959-2016
Greenberg, D. J. New York, NY , USA:Routledge Press. , pages 35.


Professional Contributions and Service
Professional Memberships
American Association of University Professors [President, Pace Chapter of AAUP, 1999-2002]
American Historical Association
Council on Latin American History, AHA
Latin American Studies Association
Social Science History Association
Pacific Northwest Consortium of Canadian Studies
Phi Alpha Theta History Honor Society
Department Service
History Dept. Curriculum Committee [Committee Chair]
Benjamin Ford Memorial Scholarship Committee [Regular Faculty Member]
College Service
Dyson Faculty Assembly Nominations Committee Dyson Faculty Assembly Nominations Committee [Committee Chair]

Dean's Advisory Council Dean's Advisory Council [Committee Member]

Dyson Assembly Curriculum Committee Dyson Assembly Curriculum Committee [Committee Member]

Director, Latin American Studies Program Director, Latin American Studies Program [Other]

Dyson College Ad Hoc Committee on Interdisciplinary Programs Dyson College Ad Hoc Committee on Interdisciplinary Programs [Committee Member]

Dyson Sabbatical Review Committee Dyson Sabbatical Review Committee [Committee Chair]

University Service
Provost's Task Force on 120 Credit Proposal [Committee Member]
Fulbright Scholarship Selection Committee [Committee Member]
President's Hispanic Initiative Task Force [Committee Member]
New York Faculty Council Curriculum Committee [Committee Member]
New York Faculty Council Ad Hoc Committee on Revision of Faculty Grievance Procedure [Chairperson]
New York Faculty Council Faculty Grievance Committee [Committee Chair]
Board of Trustees Auding Committee [Committee Member]
Search Committee, Executive Director of Enrollment Management [Committee Member]
Provost's Task Force on Global Centers [Committee Member]
Scholarly Research Committee, New York Faculty Council [Committee Member]
Provost's Task Force on Internationalization of Curriculum [Committee Member]
American Assn. of University Professors, Pace University Branch [President]
Committee of Deans and Faculty for Promotion and Tenure (CDFPT) [Committee Member]
CDFPT Appeals Committee [Committee Member]
International Education Planning Committee [Committee Member]