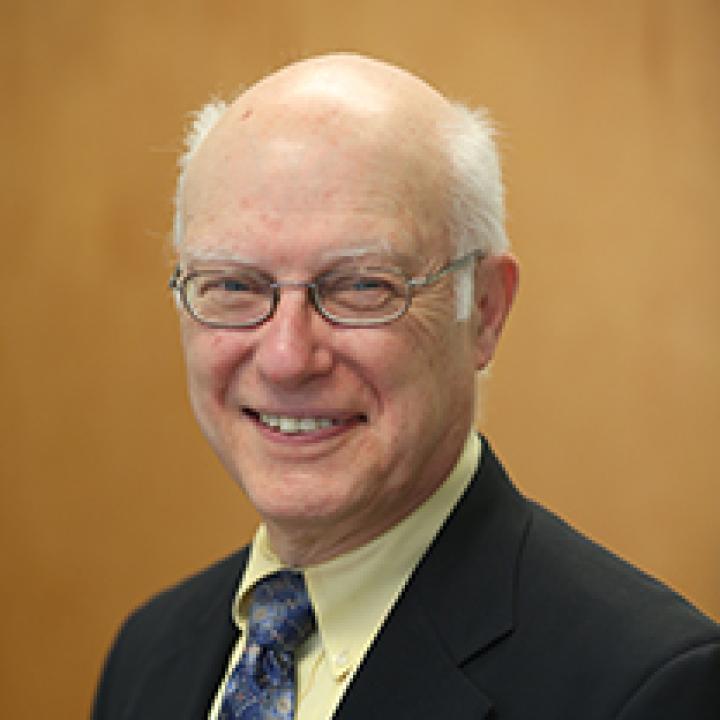 Joseph Morreale
Professor
Distinguished Professor
Dyson College of Arts and Sciences
Economics
NYC
1124 Economics
41 Park Row
Biography
Personal Quote
I am a strong believer in challenging students to achieve at their highest level. I also offer applied scholarship and service to the economics profession, the university and my community in my chosen areas of specialization.
Faculty Bio
Joseph C. Morreale earned his M.A. and Ph.D. in Economics from the University of Buffalo-SUNY and a M.S. H.Ed. in Administration and Finance from the University of Albany-SUNY. He is a Full Professor and Chair of the Economics Department at Pace University-NYC, where he teaches Public Finance, Senior Economic Research Seminar, Public Economic Policy Analysis, The Political-Economy of U.S.-China Relations, and a China Travel Study Abroad course. His major fields of study are Public Finance, Public Economic Policy Analysis, China Economic Studies and Econometrics. He is the founder and an active board member of the Confucius Institute at Pace University. He is also the author and co-author of a variety of papers in his fields and has presented his work at numerous national and international research conferences. Forty-two years of experience in academia as a teacher, scholar and administrator at seven major universities and colleges in the U.S. and abroad (China and the U.K.). These have included Pace University, Bard College, University of Pittsburgh, University of Wisconsin-Madison, Western Michigan University, University of Lancaster (U.K.), an d University of Shanghai Science and Technology (China), I have been an active professor and researcher at the graduate and undergraduate levels in Economics, Masters in Public Administration, Honors College, and Business Degree Programs. Sixteen years of experience in higher education administration including provost, senior associate provost, vice president, associate vice president, vice provost, division chair, and department chair; received tenure at two different institutions; rose through the ranks of the professoriate from assistant through full professor, and presently hold a tenured full professor position at Pace University. Selected as American Council on Education (ACE) Fellow (1995-1996); Harvard Fellow at Summer Institute for Educational Management (IEM) for senior administrators (summer 2000); Senior Scholar for American Association for Higher Education (AAHE) (1996-2005). Ph.D. in Economics and a M.S. in Higher Education Administration and Finance with extensive experience in administration, research, teaching, and business and governmental consulting, with specializations in public finance and administration, health care economics, environmental economics and faculty development and evaluation and program development in higher education. Author of books and articles on applied economics analysis, academic assessment, faculty evaluation and development, and higher education; experienced speaker at conferences and professional meetings; administrative experience in strategic planning and assessment, academic program design and multi-campus management. His most recent work has been on the present and future impact of the rise of the middle class in China.
Awards and Honors
Pace University-wide Research Day, 2014, First Prize Award for Faculty Research
Confucius Institute for Chinese Studies, 2010, Confucius Institute for Chinese Studies Fellow
Wilson Center for Social Entrepreneurship, 2010, Wilson Center for Social Entrepreneurship Fellow
Dyson College Pace University, 2010, Dyson College Society of Fellows
Pace University, 2007, Pace University Student Service Award
Education
BA, Queens College - CUNY
Economics/Mathematics

MA, University of Buffalo - SUNY
Economics

MS H.Ed, University of Albany - SUNY
Adm and Finance

PhD, University of Buffalo - SUNY
Economics (Public Finance and Health Economics)


Research and Creative Works
Research Interest
Chinese Economic Studies, Faculty Development, and Applied Public Policy Analysis, Higher Education Pedagogy
Courses Taught
Past Courses
ECO 105: Principles of Economics: Macro
ECO 106: Principles of Economics: Micro
ECO 106: Prncpls of Ecnmcs: Mcroecnmcs
ECO 222: Economic History of the U.S.
ECO 240: Quant Analysis & Forecasting
ECO 296: Tpc: Rfrmng Amrcn Hlth Cr
ECO 296: Tpc: Rise & Fall of Civilizatn
ECO 296: Tpc:The Rise & Fall of Cvlztns
ECO 297: Behavioral Eco & Public Policy
ECO 310: Environmental Economics
ECO 321: Rise and Fall of World Empires
ECO 322: Economic History of U.S.
ECO 354: Urban Economics
ECO 357: Managerial Economics
ECO 370: Economics of Public Finance
ECO 373: China & U.S. Eco & Pol Rltns
ECO 376: From Wall St to the Great Wall
ECO 386: Economics of Health Care
ECO 390: Internship In Economics
ECO 395: Independent Study in Economics
ECO 396: From Wall St to the Great Wall
ECO 396: U.S. & China: Eco & Pol Rltns
ECO 399: Public Economic Policy
ECO 400: Seminar in Economic Theory
ENV 499: Senior Year Exp/Environmental
EP 604: Environmental & Ecological Eco
NURS 751: Health Care Economics & Policy
PAA 600: Indpndnt Study in Public Admin
PAA 601: Public Admin & its Environment
PAA 603: Eco of Govt, Health, Nonprofit
PAA 604: Budgeting & Financial Analysis
PAA 615: Program Planning & Evaluation
PAA 642: Regional Planning
PAA 652: Health Policy Studies
PAA 666: Health Care Economics
PAA 699: Capstone Project Seminar
UNV 101: First-Year Smnr Unvrsty Cmmnty

Publications and Presentations
Publications
Fostering Undergraduate Research Through a Faculty-Led Study Abroad Experience
Shostya, A. & Morreale, J. International Journal of Teaching and Learning in Higher Education.