Certificate in Adobe Web Design
Photoshop - Illustrator - Adobe XD - HTML - CSS - Wordpress
Web Design - UX - UI
The Certificate in Adobe Web Design program covers Adobe Creative Cloud software tools: Photoshop, Illustrator, Adobe Xd, and also HTML5, CSS3, and WordPress. Students will learn proper Adobe workflow processes and best practices to design, create, build and export content for the web. for the web. Students will learn the concepts, tools, and techniques to create responsive designs for web and digital devices such as iPads, tablets, and smartphones. The learning objectives of our programs are to develop technology skills and soft skills of student learners to enable them to plan, design, build, and integrate digital content .
Example of UX and UI design in Adobe XD:
Image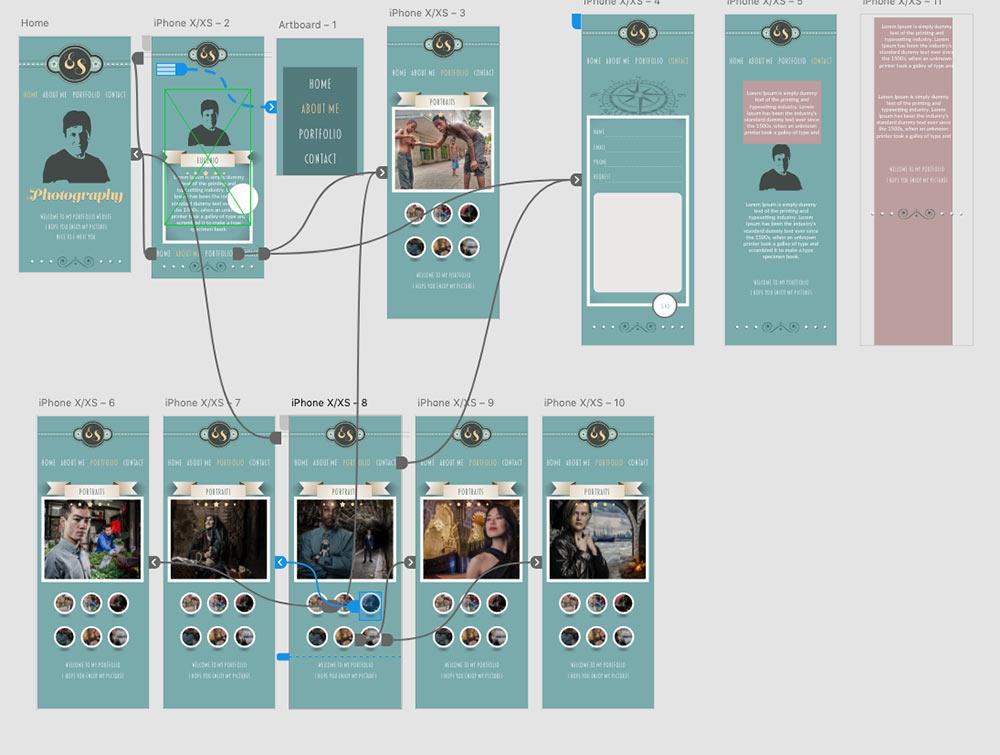 Example of web design
Image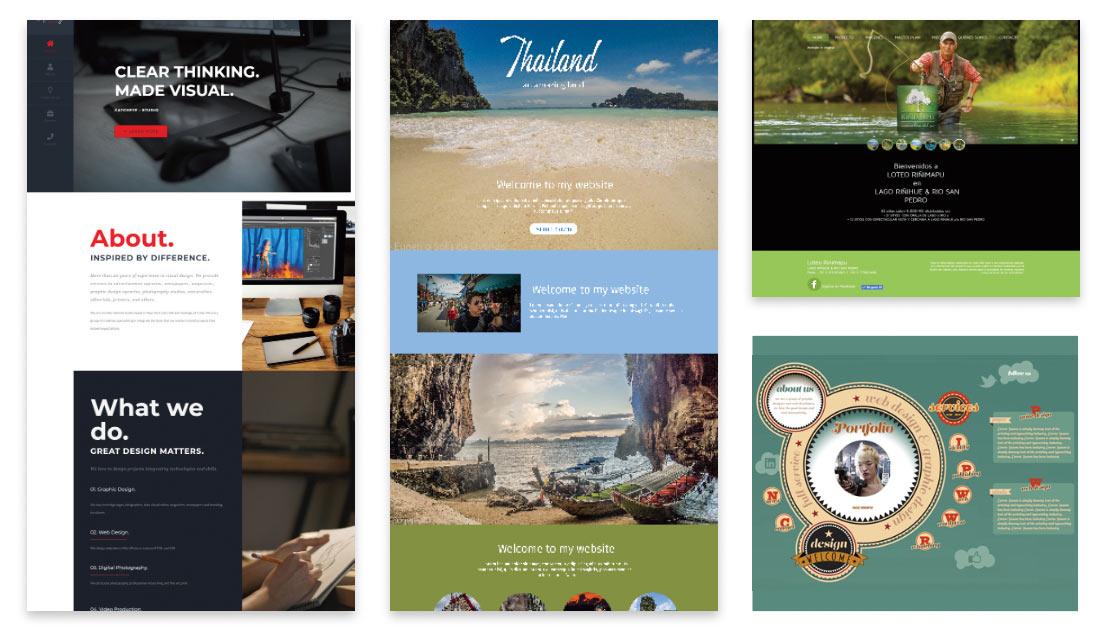 Program Topics
Students will learn how to PLAN + DESIGN+ MAINTAIN a fully functional responsive design website.
Students will learn how to FTP their website and content to a web hosting service: including how to add/ host multiple website under a single domain name.
Students will learn how to create a website using WordPress.
In this program students will learn the tools and how they can integrate the software and technologies to create web design.
Course Benefits
Digital Assets Management (DAM): In this class students will review the Digital Assets Management workflow using Adobe Bridge and formats, and best practices for web design.
Photoshop: In these classes students will use Adobe Photoshop for color correction, retouching, photo-montage, special effects and web design.
Illustrator: In these classes students will design using Adobe Illustrator: ads, banners, logos, infographics for data visualization and elements for web design.
Adobe XD: In these classes student will learn UX and UI and they will design the mockup and prototype of a website.
WordPress: In these classes students will create an entire website using WordPress. Adding pages, interactive banners, gallery, contact forms, and more.
HTML – CSS: In these classes students will learn basic HTML5 and CSS3. These classes are the essential to understand the front end web design workflow.
Final Projects
Final Project Web: The first project, students will design and develop their own web design using HTML and CSS and they will upload to the web server using FTP.
In the second project, students will design a WordPress website.
Learn more about the program and set up a meeting with the instructor Eugenio, you will receive a meeting confirmation after signing up. also you can contact Eugenio by email at esolisdeovando@pace.edu
If you have questions about enrollment, payment plans and payment methods please contact us CPS@pace.edu
Who Should Enroll
Students who are literate in PC or MAC based software/ or operating system who want to learn how to build and manage websites.
Anyone with a print background, graphic designer, photographer, developer, marketing and communication professional looking to acquire a strong foundation of skills and knowledge in digital design or applying these skills to the web.
Web entrepreneurs, small business owners, freelancers and others looking to learn how to build and maintain websites and other digital content for the web.
Meet the instructor
Eugenio Solis de Ovando
Eugenio Solis de Ovando is a Graphic Consultant with more than 20 years of experience in Digital Graphics. He provides services to advertisement agencies, newspapers, magazines, graphic design agencies, photography studios, universities, editorials, printers and others. Eugenio has advanced skills in Digital Retouching, 2D and 3D Infographics, Editorial Workflow, Digital Color Management, Digital Photography Workflow, Prepress, Web Design and Digital Publishing. Eugenio is a Trainer in Adobe Software.