Enterprise Analytics, MS
Location
New York City

Westchester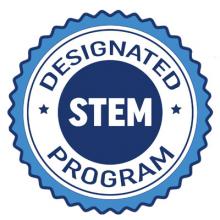 This program is STEM designated, which means you will be trained in areas of technology that are in high demand with United States employers. International students studying in person on student visas will be eligible for an Optional Practical Training (OPT) extension of 24 months, for a total of 36 months.
Drive Business Decisions
The MS in Enterprise Analytics combines computer science, statistics, data warehousing, database design, and data mining into a program that includes advanced analytics skills, a foundation in data science technology architectures, database programming, and algorithmic thinking to source data, build queries, develop reports, and build enterprise applications that extract maximum value and recognize patterns or anomalies in large datasets.
The Value Proposition
Learn to use data for decision-making. Focusing on market research and business processes, you'll gain the skills needed to become an integral part of any organizations strategic team.
Work with real data sets to get to grips with the data life cycle in class and in innovative labs like the Applied Networking and Data Science Lab.
Blend business and technology in a master's degree that prepares you to enter the workforce with a portfolio and the critical thinking skills to hit the ground running.
Take Courses Like…
Introduction to Analytics Computing, Mathematical Foundations of Analytics, Data Mining, Python Programming, Big Data and Information Systems, Project and Change Management, Enterprise Intelligence Development, Analytics Capstone Project
In today's data-driven world, analytics is a part of everyday company operations. The challenge for many companies is finding employees trained in data analytics with the skills to not only understand and utilize analytics tools, but to follow up their analysis with clear, definitive recommendations for the next step. That's where you come in.
Successful data analysis pulls from many different skill sets. In order to determine what data to collect, you need to understand the business and market landscape so you can determine what data would suit your purpose. You need to know how to gather that data, what tools are the best to analyze it, how to translate the results into a story the CEO will understand, and how to use that data to make recommendations for enterprise-level decision making that will heavily impact the direction of the organization. With our master's in enterprise analytics, we'll make sure you're equipped with the knowledge and skills to solve these pressing problems.
Add Opportunities and Experiences
The MS in Enterprise Analytics offers an interdisciplinary education in areas of technology and business. You'll get a chance to gain practical experience in both working directly with faculty on research projects, with fellow students in groupwork, and—of course—with your new access to the many internships and job opportunities you'll gain when you join the Pace Community. In addition, Seidenberg technology labs offer hands-on experience working with large datasets for analysis and visualization. You'll have the opportunity to present your work at events and conferences. And you'll meet an amazing network of fellow students and alumni with whom you can collaborate and depend on as you work together.
The Seidenberg experience includes plenty of opportunities and experiences you won't get at other places. Whether it's Ivan Seidenberg signing free copies of his book on campus or the chance of a lifetime to do real projects in places like Finland, Geneva, Portugal, and more with New York City Design Factory, if you get involved with the community you can be sure of an enriching and unforgettable graduate experience.
Choose Your Career
Professional data analysts are in high demand. Organizations need people who can collect and analyze data, and turn it into simple visual information for busy executives. There is a need for data-driven decision-making in every industry, making your career options wide open.
Career Options
Business Analyst
Data Analyst
Digital Marketer
Market Researcher
Where Graduates are Employed
Accenture
Amazon
Facebook
Federal Bureau of Investigation
Google
IBM
JPMorgan Chase
Microsoft
Morgan Stanley
Prudential
United States Government
average market research manager salary in New York (Source: Glassdoor)
Number of new US tech jobs in past year (Source: CompTIA)
of Seidenberg students are employed, continuing their education, or pursuing service within one year of graduation