We have three main cybersecurity groups based at the Westchester Campus.
Pace Cyber Team
The Pace Cyber Team is Pace University's cybersecurity club that invites students to socialize while practicing their hacking skills. We take part in hackathons that can range from just a few hours to an entire weekend and involve collaborating or competing within our team or with other clubs and colleges to create cool new programs. Joining the team is an excellent opportunity to make new friends and gain hands-on experience that not only improves your skills but also makes you stand out in job and internship applications.
Cybersecurity Research Group
Image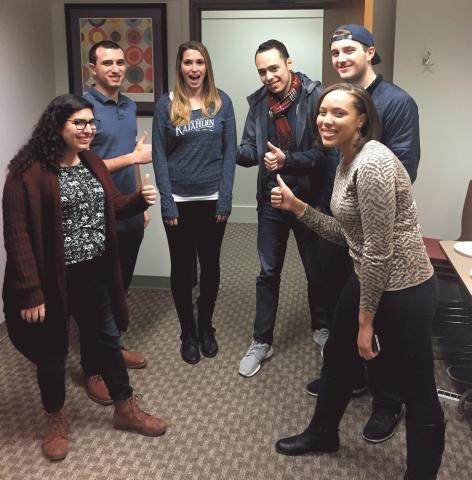 The Cybersecurity Research Group is a collection of Scholarship for Service recipients and students interested in taking part in real cybersecurity research projects at the Seidenberg School. Working with faculty, members of the group meet throughout the semester to present their research and share ideas. On top of gaining practical research experience that will enhance their classroom education, students can also improve their critical thinking skills and forge new friendships.
Summer Project Teams
The Summer Project Teams, also known as SuPrTs, is an initiative that takes place over the summer months. Students work with faculty on projects that align with grants and sponsored research projects currently underway at the Seidenberg School. Although the grant may be specific, SuPrTs get to work on a whole range of projects under the grant's umbrella, meaning there is always the opportunity to work within your interests.
Interested in joining?
Interested in joining one of our cybersecurity clubs? Contact Andreea Cotoranu to learn more.