Image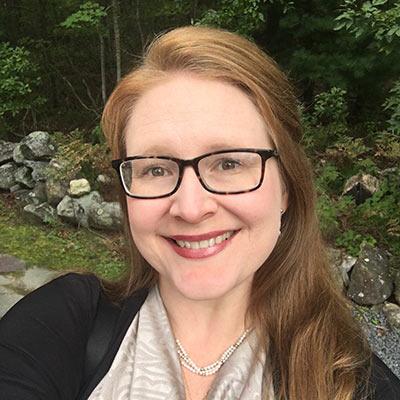 Rachel Carpenter
Interim University Dean for Students
Phone: (914) 773-3351
Email: rcarpenter@pace.edu
Dean (Rachel) Carpenter has nearly 20 years experience in student affairs and higher education. She first started at Pace in 2010. As a student affairs professional, she has overseen areas including student activities, volunteer services, international student involvement, orientation, fraternity and sorority life, risk management, residential life, counseling, health services, recreation and intramural sports, and security.

Dean Carpenter previously served as a Dean for Students at a study abroad campus in England and has served as the Interim Dean for Students at Pace (spring 2015 and the 2019–2020 academic year). As part of the inaugural year for the MA in Higher Education Administration and Student Affairs program at Pace, she will serve as an adjunct faculty member teaching student development theory and assessment. As a Gallup Certified Strengths Coach, she has helped students, staff, faculty, and industry leaders identify and build upon their strengths for most of her career.

Growing up in a US Navy family, she spent most of her life overseas and enjoyed travelling and living in unique areas of the world. Her biggest adventure included travelling to Moscow and St. Petersburg as part of a travel group in which she knew no one. Her international upbringing influenced her to earn a BA in International Studies and Japanese followed by an MS in Public Services Administration from the University of Evansville. An avid international traveler, she always has her passport ready. Dean Carpenter is currently working on her dissertation to complete her doctorate in management.

At Pace, her favorite campus tradition is New Student and Family Orientation. When not supporting students on campus, she is out on the trails seeking adventure while backpacking and hiking.
Top 5 Strengths:
Learner | Context | Intellection | Input | Achiever
"Before you are a leader, success is all about growing yourself. When you become a leader, success is all about growing others." - Jack Welch