Image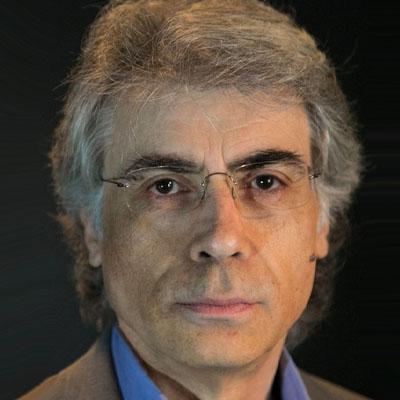 Andreas Manolikakis
Director of MFA Directing; Directing, Acting
Email: amanolikakis@pace.edu
Andreas Manolikakis has taught Master Classes and workshops in acting, directing and script analysis in New York, Berlin, Bucharest at the International Theater Schools Festival, Sibiu (Romania) at its International Theater Festival, Paris (at the French National Film School La Femis; the Conservatoire National Superieur d'Art Dramatique; at L'Escalier4; and at ARTA), Greece (at the Hellenic American Union; the University of Athens; the Drama School of the National Theater; the University of Northern Greece; and the National Organization of Theater Studies.)
He has also given lectures on "Stanislavski and Vakhtangov," "The Actors Studio," "Method Acting and Greek Tragedy," and "Method Acting and Directing" in the U.S.A. and Europe at Universities, Theater Organizations and Film schools. He has translated into Greek and published in Athens in 1997 Nikolai Gorchakov's Russian classic The Vakhtangov School of Stage Art, which became a required text for the Theater Department of the University of Athens. As a director and as an actor, he has worked in the United States and Europe. Among his directing highlights are: Porte Close, by N. Darmon, at the National Theatre of East Paris; Elektra, by Sophocles, at the Actors Studio; Liliom, by F. Molnar, in Athens.
As an actor he has worked in the theater, film, and television both in the U.S.A. and Europe. Among his acting highlights are: on Broadway opposite Sir Derek Jacobi in Hugh Whitemore's Breaking the Code; and a leading role in the feature film Ice House, opposite Melissa Gilbert. He directed and acted in numerous plays from the Greek and international repertoire for the New Hellenic Stage of New York, which he founded in 1983. He is also the author -and one of the leading roles- of The Classmates, a 13-episode television series produced by the National Greek Television ET3.
He holds a BA in acting from the Greek Art Theatre Drama School in Athens, founded by Karolos Koun, and an MA (Maitrise) in theater from the University of Paris VIII-Vincennes. He also studied with Marcel Marceau at his International School of Mime in Paris. He is a Lifetime Member and a member of the Board of Directors of the Actors Studio. Andreas Manolikakis has been a member of the acting and directing faculty at the Actors Studio Drama School since 1995 and served as Chairman of ASDS from 2006 – June 2020.