Image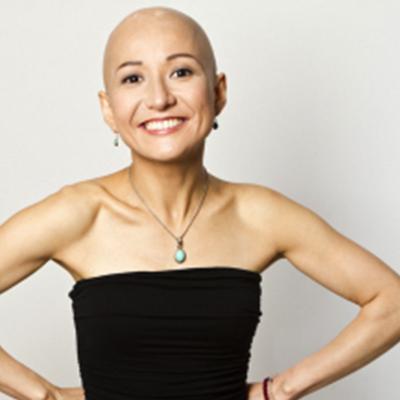 Yoshiko Usami Sienkiewicz
Adjunct Professor
Yoshiko Usami Sienkiewicz (AKA Yokko) is an actor, Butoh artist, theatre maker, choreographer, and movement instructor from Japan. She has acted in, devised, and choreographed a variety of local and international shows and films, winning various awards, including "Best One-Woman Show," "Best Choreography," "Best Physical Theatre," and "Best Actress" for Butoh Medea, in festivals such as United Solo NYC at Theatre Row (2014 & 2015) and the Hollywood Fringe (2018). Butoh Medea appeared in the Edinburgh Festival Fringe, winning a nomination for the "Asian Arts Awards." It has toured the US and Europe (Poland, UK, Italy, Turkey, Germany and Czech Republic) since 2015. Another of Yokko's original productions, Hide Your Fires: Butoh Lady Macbeth, premiered at Pan Asian Rep's NuWorks (2017), was the winner of the "Best Physical Theatre" award at United Solo NYC (2017), and "Best International Show" at the Hollywood Fringe (2019). Her choreographed & directed ensemble work SHINKA was the recipient of The Green Award, and won "Outstanding Production of an experimental or a dance piece" at Planet Connections Theatre Festivity (2018); then at The New York Innovative Theatre Awards, the show was nominated in 4 categories and won "Outstanding Premier Production of a Play," and "Outstanding Choreography and Movement" (2019). Recently, her Butoh work has been seen in several music videos, including I Don't Know Where We Went Wrong (HOKO, 2020), and Ready To Let Go (Cage The Elephant, 2019).
Yokko has held workshops in Poland, UK (Scotland), Turkey and the US (New York City, Los Angeles, Atlanta) for the past 10 years. She has been teaching and performing regularly at Atelier Teatro Fisico/Performing Arts University in Torino (Italy) since 2016. In the US she has taught "Butoh & Movement," "Movement for Actors," "Physical Theatre," and "Japanese Theatre'' at such institutions as SUNY New Paltz, St. Lawrence University, University of North Alabama, Amherst College, City College of New York, The Actors Studio Drama School at Pace University, Stella Adler Academy of Acting (Los Angeles), The Actors Studio (NYC), Brooklyn College MFA Acting Program, and the BFA Acting Studio program at The New Group/LIU Brooklyn. She recently published an article with her collaborator Dr. Brian Rhinehart, titled "Why Butoh Theatre: Thoughts of the Actor, Questions from the Director, published by Routledge/Taylor and Francis (2020).
Yokko is the founder and Artistic Director of a NY Based Butoh Theatre Group, Ren Gyo Soh, and a member of a physical theatre company, The Ume Group. She has an MFA in Acting (Actor Studio Drama School), and a BA in Theatre (SUNY at Albany).