Image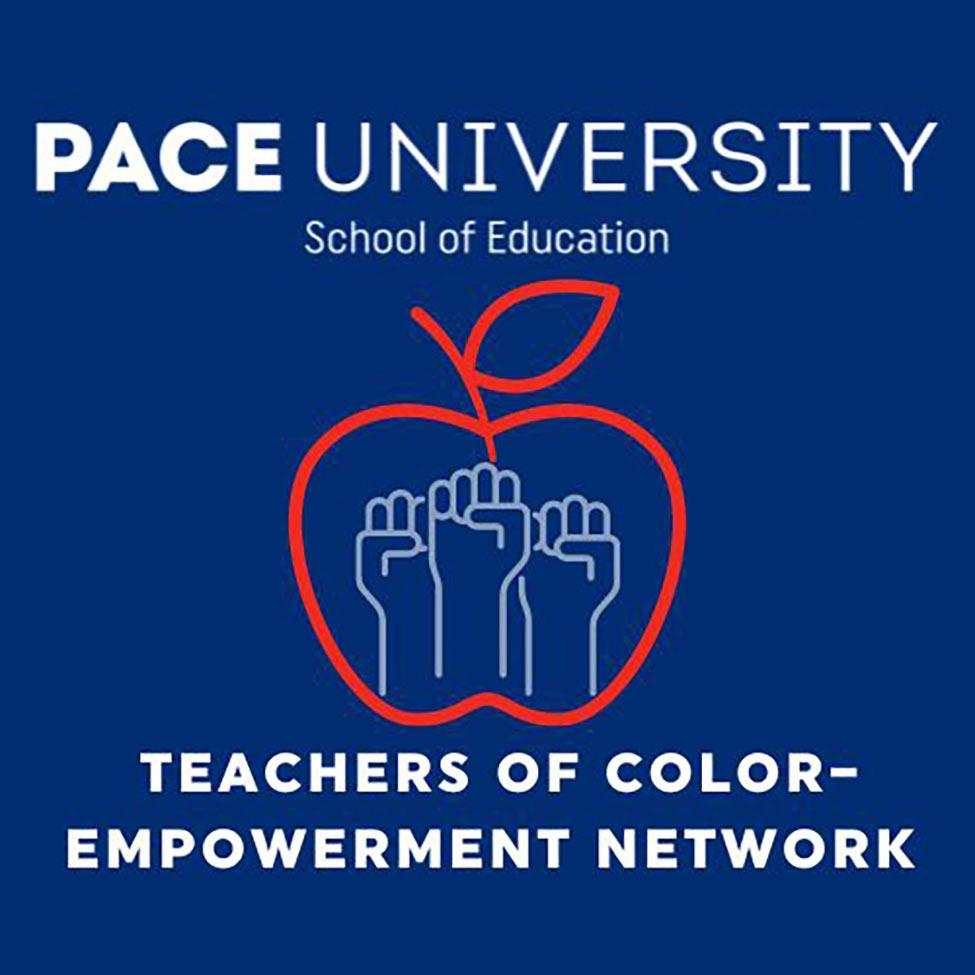 Funded by the New York State Department of Education's My Brother's Keeper Teacher Opportunity
Corps (TOC) II Grant, the School of Education's Teachers of Color–Empowerment Network has four goals: recruitment, retention, coaching, and mentorship. The Teachers of Color Empowerment Network will recruit students from historically underrepresented backgrounds within the current School of Education student body and eligible students from community college partners, as well as cultivate prospective participants from partner high schools.
This TOC grant will allow us to expand our reach and impact by helping us support BIPOC and underrepresented high school students who want to become teachers...financial need will not impose a barrier to educational and career preparation.

Tresmaine Grimes, Phd
Dean of Dyson College of Arts and Sciences and the School of Education
While completing their teacher education program at Pace University, TOC Empowerment Network students will attend monthly seminars, participate in workshops, and complete a 10-month internship in partner schools in New York City and Westchester County. These students will receive both academic and financial support, including access to mentors, financial support for certification exams, textbooks, and conference travel. Most importantly, students will learn alongside a supportive group of peers in clinically rich field experiences, which include a service-learning component.
TOC Empowerment Network Program Participation
Who is eligible to be a TOC Empowerment Network participant?
New York state residents.
From a group historically underrepresented in the teaching field (American Indian and Alaskan Native; Asian; Native Hawaiian and Pacific Islander; Black/African American; and Hispanic/Latino/a) and/or economically- disadvantaged.
Those interested and willing to work in schools with at-risk students.
Enrolled full-time (min 6 credits) in an undergraduate or graduate program in the School of Education.
Please review the application for additional eligibility requirements.
TOC Empowerment Network Partners
We would like to thank our valued partners for their collaboration:
Teachers for Change Annual Conference
Starting in 2023 and each year, students of the Teachers of Color Empowerment Network will gather with school leaders to discuss important cultural topics, such as how Culturally Responsive Sustaining Education is being implemented across New York City and the Hudson Valley.
Faculty
For more information, please contact Faculty Advisors Dr. Tanya Wiggins on the New York City Campus and Dr. Shobana Musti on the Westchester Campus.
Dr. Wiggins has nearly 25 years of experience as an educator. She bridges research and practice by exploring the triumphs and challenges of community-based youth organizations as educational spaces.
Email: twiggins2@pace.edu
Dr. Shobana Musti is an Associate Professor in Special Education. With over 20 years in the field of special education, Dr. Musti's research has been in the area of academic interventions using evidence-based practices in urban school districts, primarily with students at risk of academic failure.
Email: smusti@pace.edu