Fieldwork and Student Teaching play such an important role in teacher preparation programs, and the sooner you can get hands on experience, the better! One of the key influences on student learning is good teaching practice. Throughout your educational journey, you will have the opportunity to apply your instructional learnings to your classroom and develop relationships with school mentor teachers, supervisors, administrators, and students.
At School of Ed, as early as your sophomore year, you'll be assigned fieldwork as part of your TCH courses. This can include anything from tutoring to classroom observations, and more. As you progress to your junior year, you'll be assigned to a specific middle or high school called the Center for Professional Development (CPD). You'll remain in this CPD placement throughout the completion of the bachelor's degree, and MSEd if you opt in for the five-year combined degree program. The time you spend in the classroom will increase each semester, concluding with a full-time student teaching experience at the end of the program.
Learn more about this experience with the Office of School Partnerships. Our close partnerships with local Westchester and New York City schools ensure you will receive high-quality learning experiences in a rewarding atmosphere.
Image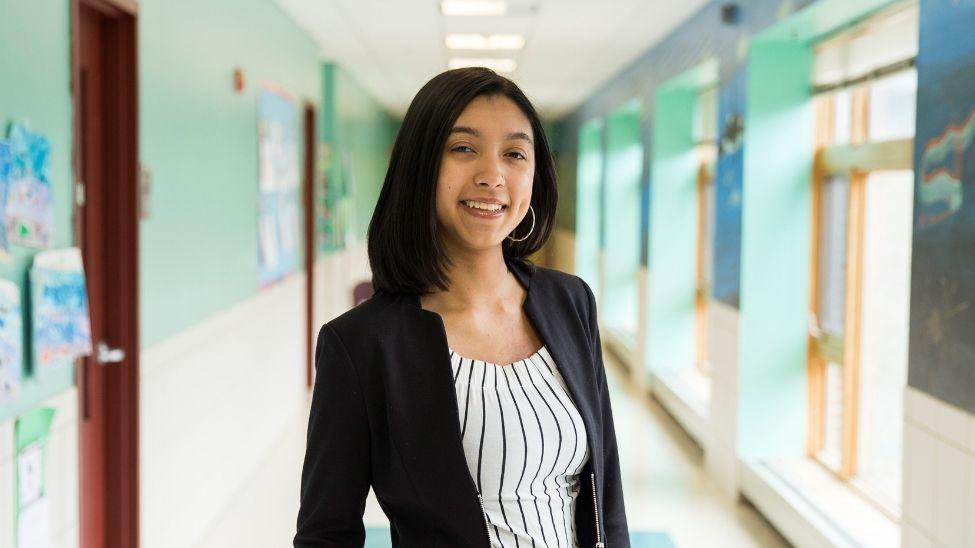 "At my internship at Mt. Pleasant-Blythedale school, I have had an amazing, immersive experience in differentiated instruction. Through school community inside a hospital, I was able to participate in the teaching of students at different ends of the special education spectrum. My experience in this internship has allowed me to build connections and relationships with students grades PreK-12."

Alyssa Ortega
BA Childhood Education, MSEd Special Education