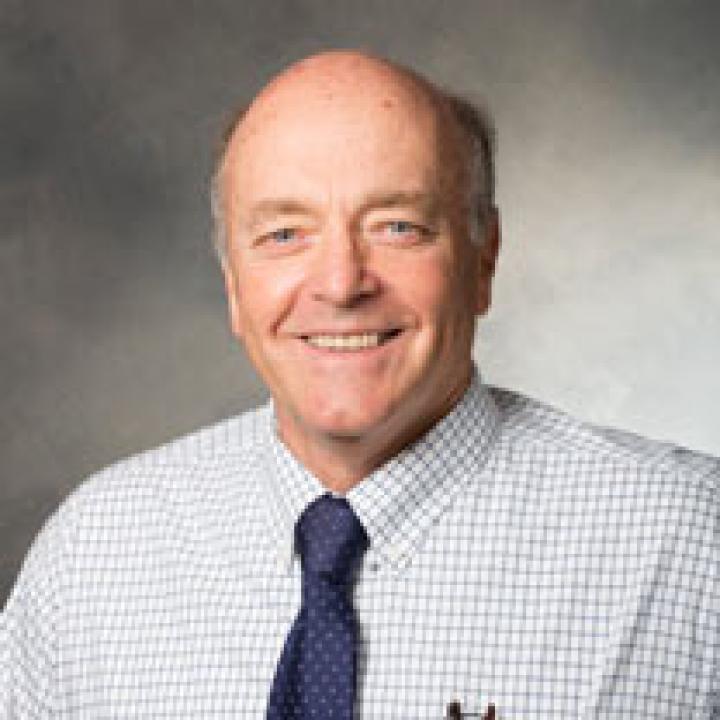 Peter McDermott
Professor
School of Education
School of Education New York
Biography
Faculty Bio
Peter McDermott earned a Ph.D. from SUNY-Albany. He is a former Fulbright Fellow having taught "Democratic Methods of Teaching" in Sarajevo, Bosnia. He has been actively involved in NY State's Reading Association (NYSRA) and is a former president of the organization. He has taught globally in Sierra Leone, Kazakhstan and Tanzania with various literacy education projects sponsored by the International Literacy Association. He presents regularly at annual NYSRA conference, the New England Educational Research Association and the American Education Research Association.
Awards and Honors
international Literacy Association, 2015, Global Volunteer Award
Pace Univeristy, 2014, Excellence in Research and Scholarship
New York State Reading Association, 2012, President
Faculty of Philosophy, University of Sarajevo, 2008, Fulbright Scholar
Education
BA, Seton Hall University, South Orange, N.Y.
History

MA, Montclair State University, Montclair, New Jersey

MS, Montclair State University, Montclair, New Jersey

PhD, State University of New York at Albany


Research and Creative Works
Artistic and Professional Performances and Exhibits
Taking it to the streets
[Nonfiction - Print Journal] Educational Leadership journal
Courses Taught
Past Courses
ED 627: Literacy and Humanities
ED 631: Educational Psychology
ED 634: Erly Chldhd Ltrcy: Prcs & Prac
ED 649: Intrnshp Exprnc w/ Adlscnt I
ED 649: Intrnshp Exprnc w/ Adlscnt II
ED 650: Rsrch/Thry in Dvlpng Literacy
ED 656: Literacy in the Content Area
ED 690: Teacher as Researcher
ED 691: Tchng Intrnshp in Chldhd Clsrm
ED 692: Stdnt Tchng in Adlscnt Clsrm
ED 692: Tch Intrnshp in Adoles Class
ED 692: Tchng Intrnshp Adlscnt Clsrm
ED 693: Litrcy Practicum II: Brth-Gr 6
ED 694: Literact Practicumii Gr 5-12
ED 755: Literacy Instrctn & Tech App
ED 757: Adolescent Content Literacies
EDG 605: General Assessment
EDG 606: Learning Environments
EDG 607: Supporting Positive Behavior
EDG 609: Lang, Ltrcy, and Glbl Prspctvs
EDG 610: Methods in Inclusive Settings
EDG 612: Eng Lng Arts Instrctn & Assmnt
EDG 617: Inclusive Literacy Assessment
EDG 618: Individual Program Planning
EDG 621: Internship Experience
EDG 621: Intrnshp Experience Adolescent
EDG 622: Teaching Internship
EDG 622: Teaching Internship II
EDG 623: Hlth Wllnss & Mvmnt in Elm Ed
EDG 624: Applied Arts in the classroom
EDG 626: Ltrcy Mthds for Dvrs Pop (K-6)
EDG 627: Ltrcy Mthds in Soc Studies
EDG 636: Childhood Sci Teaching Methods
EDG 637: Chldhd Math Tchng Methods
EDU 500: Topic: New Literacies to Meet
EDU 696: Tchng Sci & Math thrgh Systms
TCH 323: CPD Field Exprnc: Adolescent
TCH 410: Ltrcy II: Tchng Fluent Readers
TCH 412: CPD Field Experience-Adolescnt
TCH 412: Ltrcy Instrcn Secondary School
TCH 426: Tchng English to Adolescents
TCH 475: CPD Field Experience: Adlscnt

Publications and Presentations
Publications
Teachers' Use of Technology in Elementary Reading Lessons
McDermott, P. & Gormley, K. Academic Journal.

Using the visual and performing arts to complement young adolescents' "close reading" of texts
Falk-Ross, F., McDermott, P. & Medow, S. Middle School Journal. Vol 43 (Issue 1) , pages 27-33.


Presentations
List of Presentations
McDermott, P. (2020). .
DOWNLOAD PRESENTATION

Urban street Art. Teaching visual literacy, critical reading and composing.
Falk-Ross, F. C. & McDermott, P. (2020, July). Twenty-seventh International Conference on Learning. The Learner Network,


Professional Contributions and Service
Professional Memberships
American Educational Research Association
Capital District Reading Association
International Reading Association
National Council of Teachers of English
New England Educational Research Association
New York State Reading Association
Northeastern Educational Research Association
Professional Service
Fulbright Panel Reviewer
New York State Reading Association/The ARK Charter School [Officer, Vice President]
The Reading Teacher [Reviewer, Ad Hoc Reviewer]