Five-Year Combined Degree Program
Combine Your Passion for Psychology with a Graduate Degree in Early Childhood Education!
Psychology BA majors, expand your knowledge of human behavior by studying early childhood development and learning. Elevate your degree even further by advocating for students of all abilities. With this accelerated combined degree program, you can become certified to teach children from birth to 2nd grade or become dually certified in both early childhood education and special education.
Graduate coursework will begin during your senior year and continue throughout the summer, with twelve credits serving as BOTH SOE graduate and Dyson undergraduate open elective credits. The bachelor's and master's degrees are both conveyed at the end of the 5th year.
Choose from a single or dual Graduate Degree option:
Image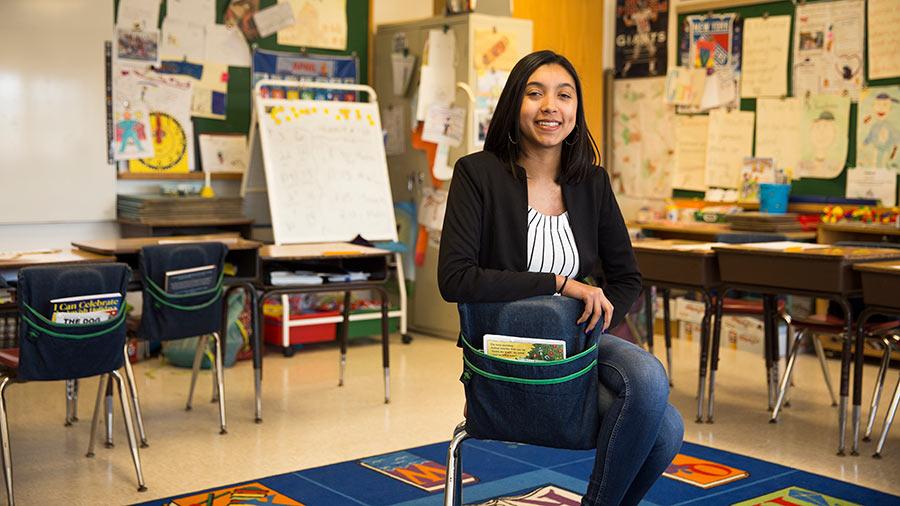 Work with Young Children and Families!
What Can I do with my Degree?
With expertise in Psychology and an Early Childhood Certification, you can explore many career options, such as:
Classroom teachers in Community Preschools, Head Start, Universal Pre-K, Kindergarten, 1st or 2nd Grade.
Preschool Director / Child Care Director
Home Visitor
Book Author
Early Bilingual Specialists
Combine that with a dual certification in special education, and you can also consider the following:
Special Education Teacher
Early Intervention
What Does Student Teaching Look Like?
At the School of Education, we believe in clinically-rich field experiences for all of our aspiring educators, and our early childhood education program is no exception. Here are some highlights:
Student teach full time your last spring semester
Work in an early childhood classroom
Choose to be in a preschool, Universal Pre-K (NYC), Kindergarten, 1st or 2nd grade
We partner with amazing schools in all five boroughs and Westchester
Many students choose their own settings
Financial Aid
Pace-based merit financial aid can be applied to the fifth year within Pace's policy.
Prerequisites
Students are required to have a minimum GPA of 3.0 for full admission to the School of Education graduate program. Provisional admission of students with a GPA of 2.75-2.99 is possible, given consideration of other admissions elements. This follows the current admissions policy for traditional MST Early Childhood Education programs.
Apply by spring semester, junior year.
Contact
Dr. Raquel Plotka
Associate Professor
Phone: (212) 618-6950
Email: rplotka@pace.edu
Learn More About the Benefits of This Program From Our Recent Information Session.