Culinary Nutrition And Food As Medicine
Our nation is burdened by high rates of nutrition related chronic diseases, such as heart disease, diabetes, hypertension, overweight, and obesity. Pace University's Nutrition and Dietetics program is designed to help you address these challenges head on. You will gain the knowledge and skills to work as registered dietitian nutritionists (RDNs) in a wide variety of settings, helping people eat well, prevent and reduce chronic disease, and promote longevity.
Why Study Nutrition And Dietetics At Pace
Complete Your Degree And Internship In 2 Years
Simultaneously complete both a Master's degree and the 1000 hours of supervised practice (internship) required to receive your verification statement and sit for the Registered Dietitian-Nutritionist (RDN) exam - No need to apply separately for internship or participate in DICAS match.
Hands-On Experiences
Gain experience in a wide variety of practice settings located throughout the tristate area to get a feel for which career path is the best fit for you. Coordinated program model allows you to apply your classroom knowledge in clinical, community and culinary settings immediately to help reinforce the learning process.
Comprehensive And Holistic Curriculum
Enjoy a strong focus on culinary nutrition as well as vigorous clinical coursework. Issues related to food equity and access are addressed throughout the program. This comprehensive curriculum is designed to prepare students for successful careers in a wide variety of settings. Coursework level is appropriate for students with undergraduate degrees in dietetics and other health-related fields, as well as career changers who have completed the required pre-requisite courses.
Motivate Others to Lead Healthy Lives
Become An Authority On Nutrition
Gain experience through supervised practice in sites such as farm-to-table restaurants, K-12 school food programs, food pantries, Federally Qualified Health Centers, regional hospital systems, community hospitals, eating disorder facilities, private practice settings, long-term care facilities and much more.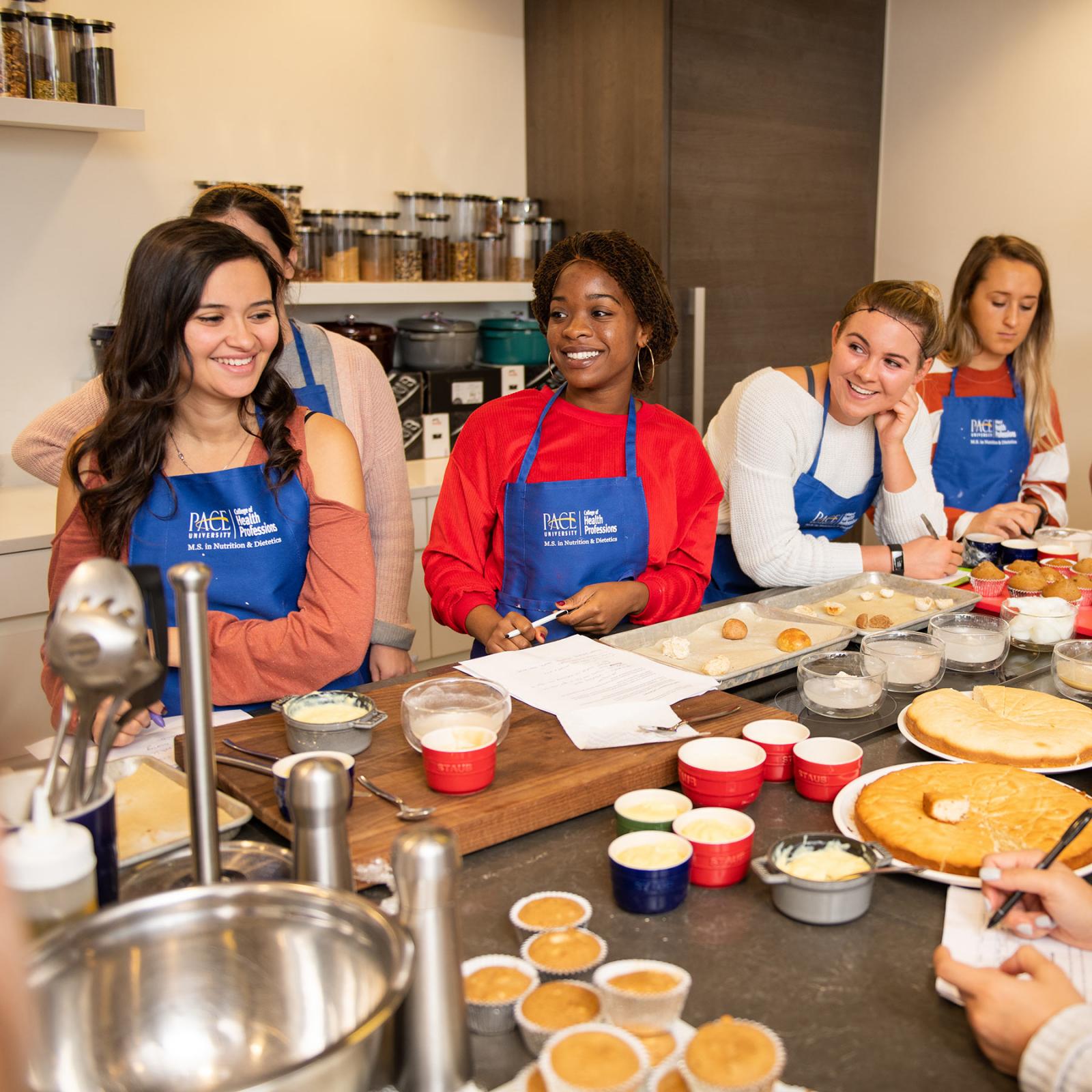 Here, You'll Learn By Doing
Complete supervised practice (internships) rotation hours in a variety of settings:
Food Service Management (150hrs)
Community Nutrition (300hrs)Clinical Nutrition (350hrs)
Elective Rotation (200hrs)
Hone your nutrition skills in our culinary focused courses at the state-of-the-art Zwilling JA Henckels Cooking Studio. Engage in clinical case-study based learning activities, simulation experiences with standardized patients, and body composition analysis activities to prepare you for real-life interactions with patients and clients. Take part in interprofessional education and collaboration activities alongside future colleagues within the College of Health Professions, including occupational therapy, speech and language pathology, nursing, and physician assistants.
Engage in campus wide health initiatives by collaborating with student athletes and dining services, volunteering at monthly food pantries, and providing culinary nutrition demonstrations and education for the entire Pace community.
Career Opportunities
What can you do with a Nutrition and dietetics degree?
Employment of RDNs is projected to grow 11% from 2020 to 2030, faster than the average for all occupations. Nutrition and dietetics is a growing field with many traditional job possibilities in hospitals and community-based organizations, as well as an expanding array of non-traditional positions.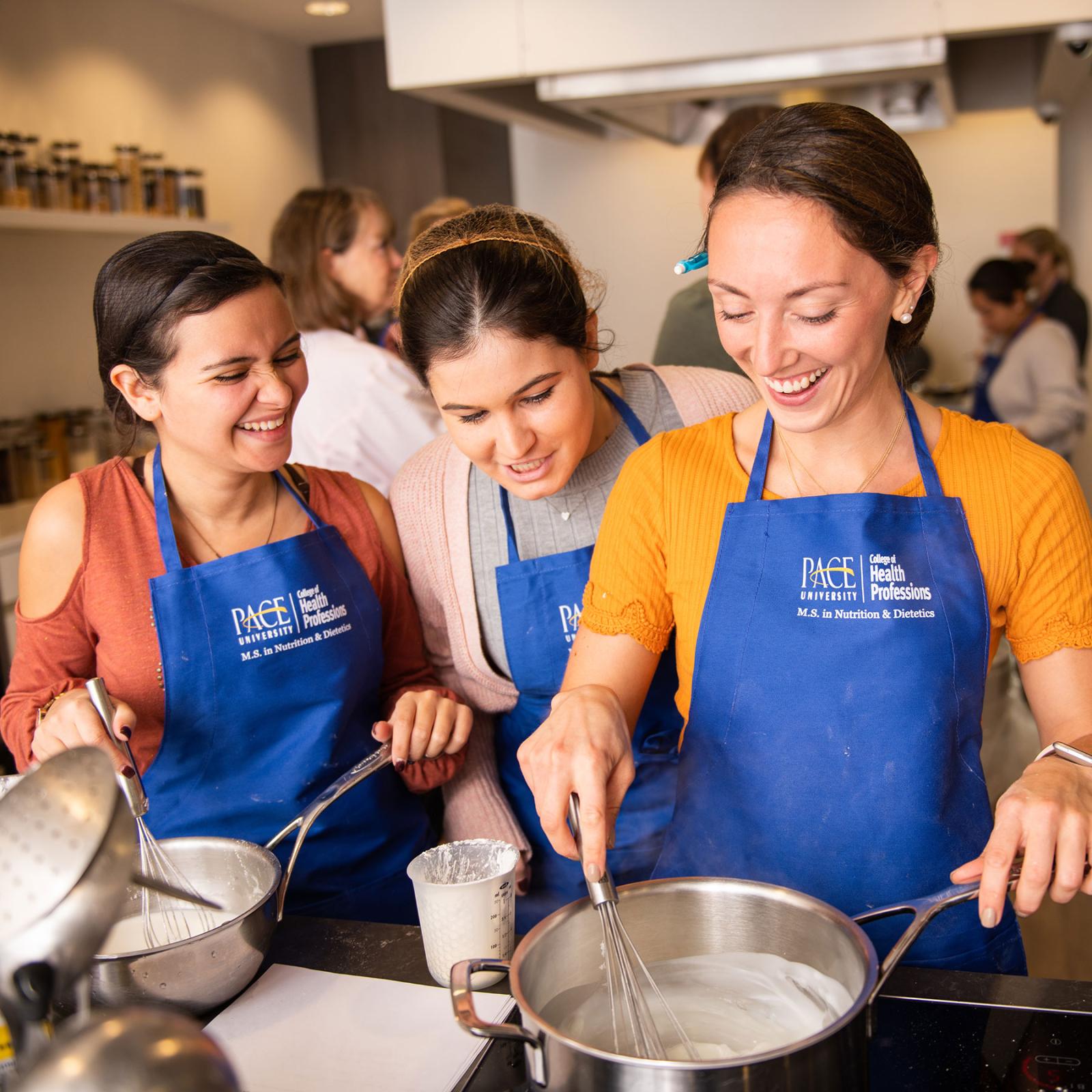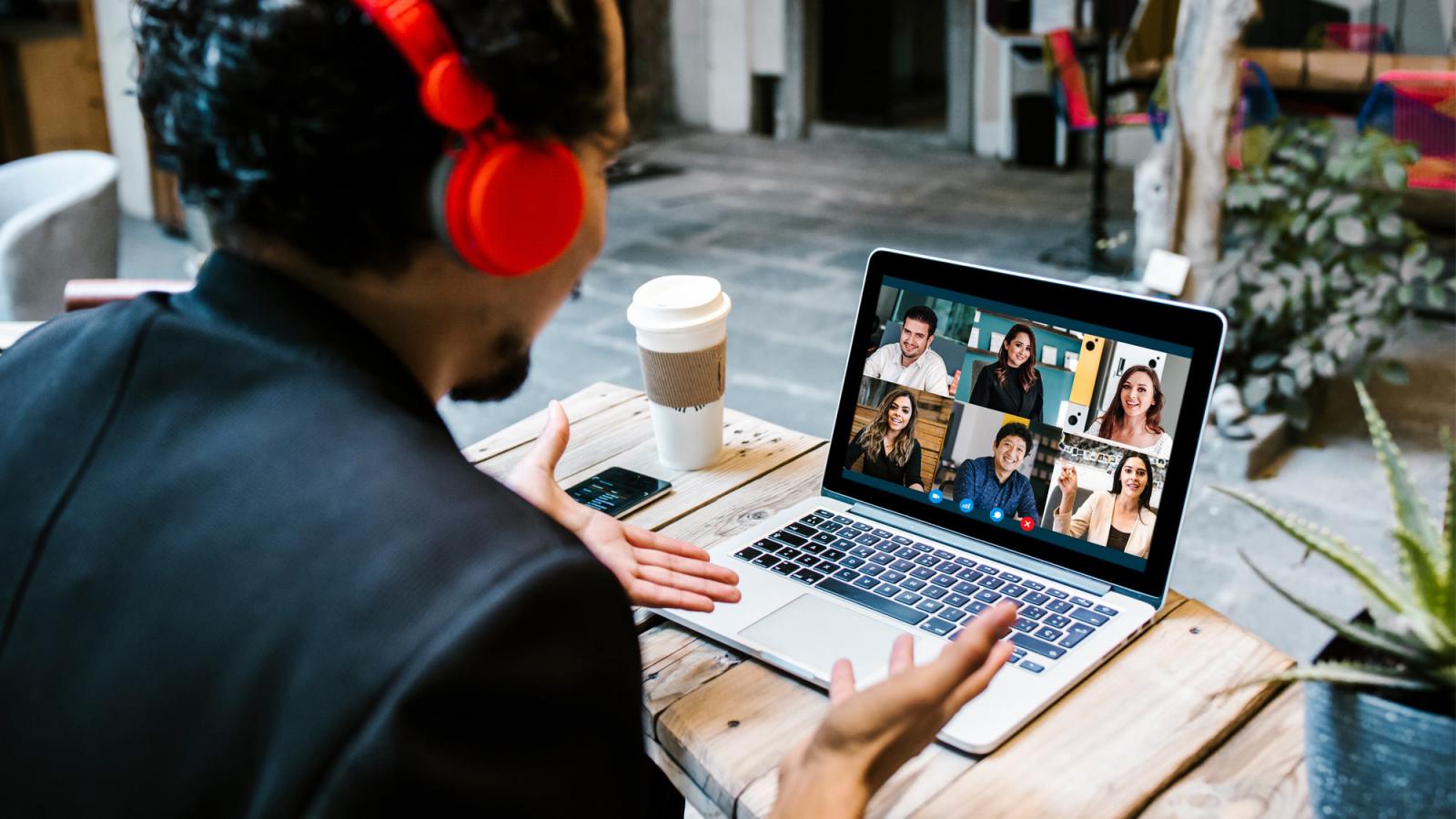 Join an Information Session
Pace University's Office of Graduate Admission hosts virtual information sessions throughout the academic year. Learn more about the MS in Nutrition and Dietetics, what Pace University has to offer and what it takes to apply.