Bringing Relevant Experience to the Classroom
Each semester, Pace University's Development and Alumni Relations Office partners with the College of Health Professions (CHP) to put together a series of roundtable discussions between alumni and current students. This event series supports CHP's mission of bringing relevant experience into the classroom and providing our students with active learning opportunities. This is a Zoom series, led by Dean Tye and a group of CHP's high academic standing students. Alumni share their experiences since graduating from Pace, and give industry advice for students. These roundtable discussions provide an opportunity for students to learn and ask questions, as well as provide alumni with an impactful and engaging experience.
Fall 2023 Speakers
October 12: Rose Madden-Baer, DNP
Image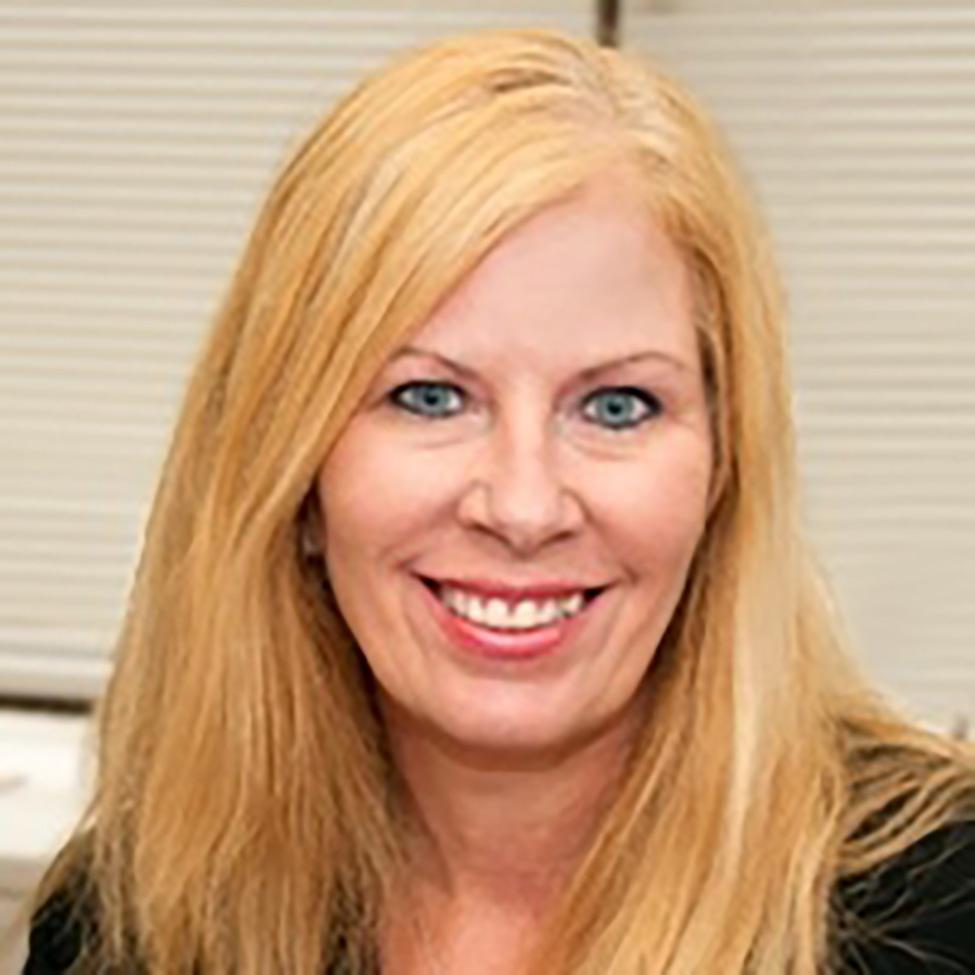 Senior Vice President of Population Health and Clinical Support Services at VNS Health
Thursday, October 12, 2023
3:25 p.m.–4:25 p.m.
Rose Madden-Baer Zoom
Dr. Rose Madden-Baer is the senior vice president of Population Health and Clinical Support Services at VNS Health, a position that includes oversight of the organization's Care Management Organization, Education and Professional Development, and the community-based in-home Medical and Palliative Care practice. Prior to that, she held positions in clinical operations strategy and development and behavioral health. Before joining VNS Health in 2004, she worked at Metropolitan Jewish Health System in positions that include vice president, quality management.
Dr. Madden-Baer is a consultant associate professor at Duke University and an assistant clinical professor at Yale University and served as chair of the National Advisory Board for the Executive Leadership DNP program at the Duke University School of Nursing.
Dr. Madden-Baer has a bachelor of science in nursing from Long Island University and a master of science in nursing from Hunter College. She holds a master of healthcare administration degree from St. Joseph's College and a doctor of nursing practice from Duke University. She also received an Executive Leadership Certificate from Cornell University. She is board-certified as an Advanced Practice Nurse and received post-graduate certificates from Duke University in Population Care Coordination and in Population Health from the Jefferson College of Population Health.
Dr. Madden-Baer was inducted as a Fellow into the American Academy of Nursing and the Hartford Institute for Geriatric Nursing. She served on the CMS-Technical Expert Panels for Population Health Measures: Multisector Collaboration in 2016, for Home-Based Care Models in 2017, and for Home Infusion Payment Models in 2018. She has served on care models governance committees under New York State's Delivery System Incentive Reform Incentive Payment (DSRIP) program.
November 15: Paule Valery Joseph, PhD, EMBA, MS, FNP-BC, FTCNS, FAAN, '10
Image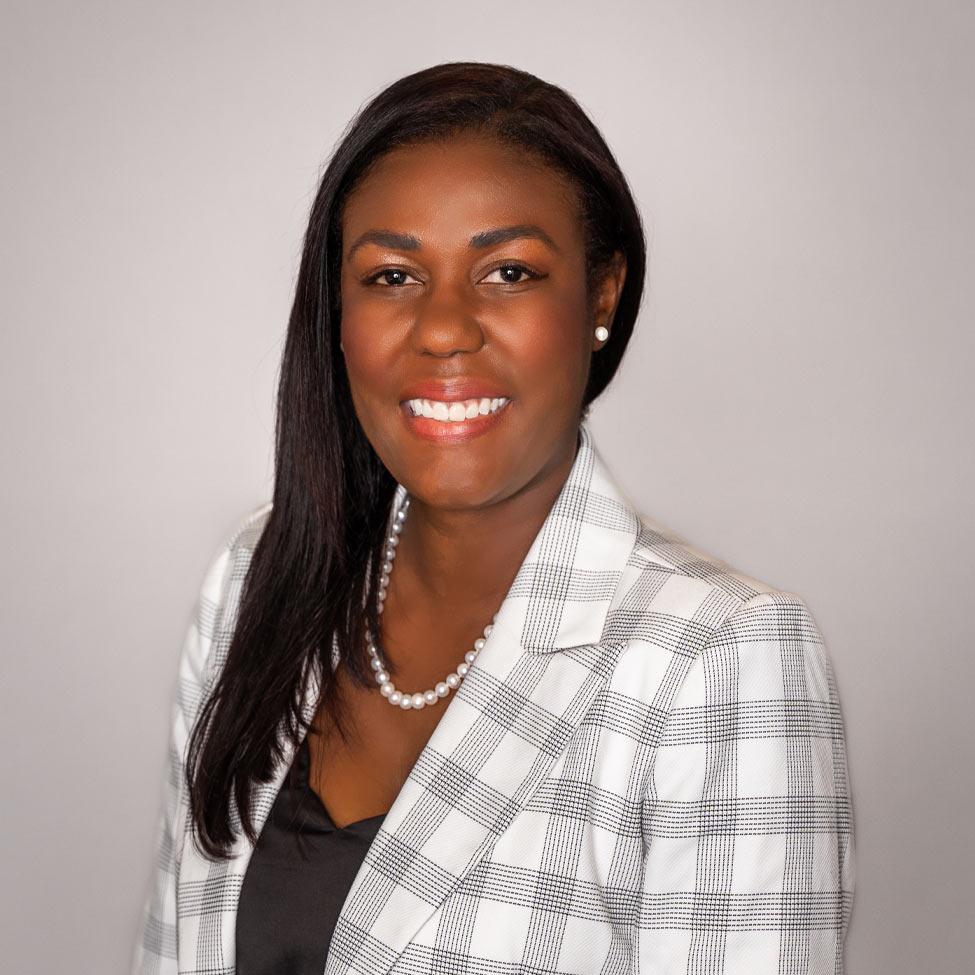 Lasker Clinical Scholar, National Institutes of Health (NIH) with a joint appointment as Distinguished Scholar at the National Institute on Alcohol Abuse and Alcoholism (NIAAA) and the National Institute of Nursing Research (NINR)
Wednesday, November 15, 2023
4:30 p.m.–5:30 p.m.
Register for Paule Valery Joseph Zoom
Dr. Paule Valery Joseph is a renowned nurse scientist who has markedly impacted chemosensory science, genomics, and precision health. She serves as a Lasker Clinical Scholar at the National Institutes of Health (NIH) and a Distinguished Scholar at the National Institute on Alcohol Abuse and Alcoholism (NIAAA) and the National Institute of Nursing Research (NINR) and is chief of the Sensory Science and Metabolism Section (SenSMet) at the Division of Intramural Clinical and Biological Research.
With over 100 publications, she is a recognized figure in sensory science research. Her work has been showcased in top-tier academic journals and captured the media's attention. Her insights have been highlighted in various media outlets, reflecting her role as a leading voice in her field. Her research explores how taste and smell influence health, especially in those with chronic illnesses. Specifically, she investigates the neurological mechanisms of chemosensation and its relation to ingestive behaviors, especially in those with obesity and substance use disorders. Notably, during the COVID-19 pandemic, she examined the effects of the virus on taste and smell and co-founded the Global Consortium for Chemosensory Research.
Dr. Joseph is a staunch advocate for diversity in science. She mentors and fosters inclusivity, especially for underrepresented individuals. She also leads initiatives such as the Amazing Grace Children's Foundation in Ghana and the African Research Academy for Women.
Honored with multiple awards, she has been recognized by the National Minority Quality Forum, the National Association of Hispanic Nurses, the Johnson & Johnson- American Association of Colleges of Nursing, and Rockefeller University Heilbrunn Nurse Scholar. She has been recognized with the Ajinomoto Award for Young Investigators in Gustation. She is a fellow of the American Academy of Nursing, a Fellow of the New York Academy of Medicine, and a Fellow of the Transcultural Nursing Society. She is also the Inaugural American Academy of Nursing Fellow at the National Academy of Medicine. She received the Pace College of Health Professions 2016 Dean's Alumni Award for Outstanding Professional Contribution, in which she was cited as a role model for faculty and students with visionary thinking, talent, focus, and mastery of sophisticated analytic methods.
A testament to her diverse skill set, Dr. Joseph's educational background encompasses both nursing and the biological sciences. She received an Associate of Applied Science in Nursing (AAS) at Hostos Community College, a Bachelor of Science in Nursing (BSN) from the College of New Rochelle, a Master of Science with a specialty as a Family Nurse Practitioner from Pace University, and an Executive Master of Business Administration (MBA) from Quantic School of Business and Technology. She completed her Ph.D. from the University of Pennsylvania and conducted her Ph.D. work at the Monell Chemical Senses Center, where she focused on sensory biology and genomics. She then completed a Clinical and Translational Postdoctoral Fellowship at the NINR supported by the Office of Workforce Diversity.
December 1: Launette Woolforde, EdD, DNP, '93
Image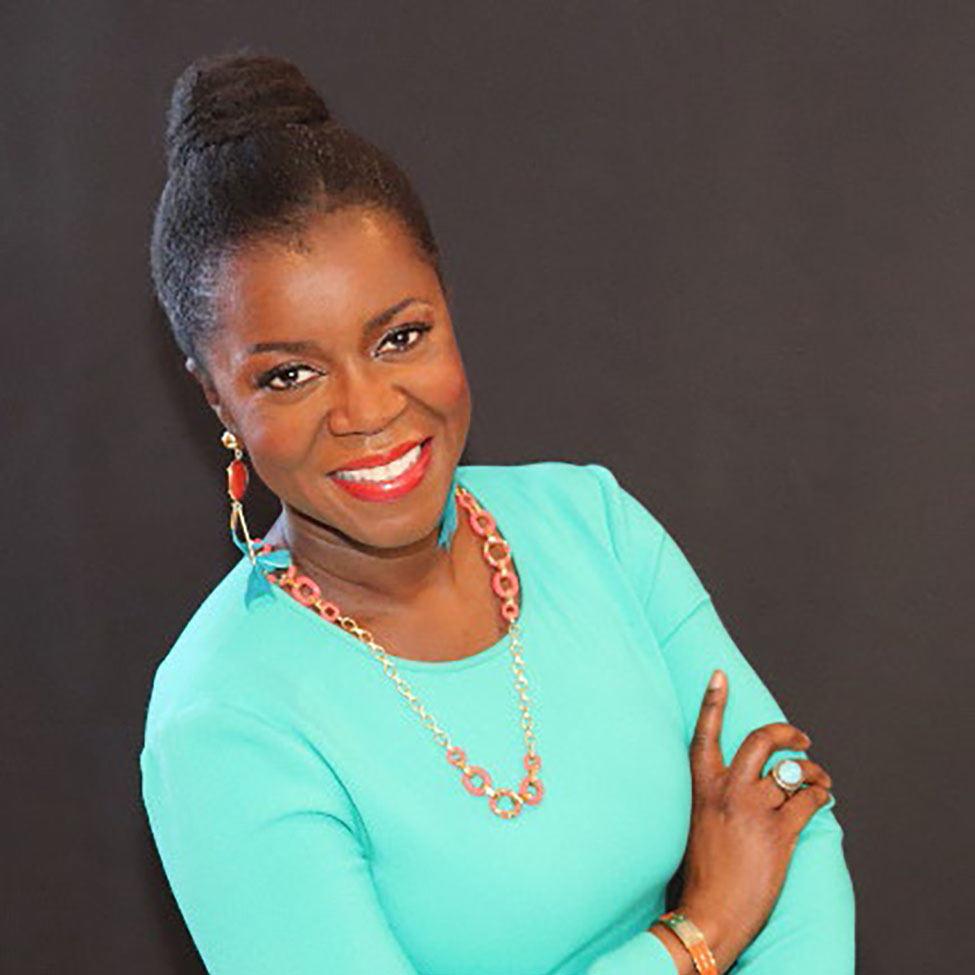 Deputy Chief Nursing Officer at Northwell Health
Friday, December 1, 2023
12:10 p.m.–1:10 p.m.
Register for Launette Woolforde Zoom
Dr. Launette Woolforde is the deputy chief nursing officer for Northwell Health and assistant professor at the Donald and Barbara Zucker School of Medicine at Hofstra/Northwell.
Over her 30-year career, including 18 years at Northwell Health, she has served in various roles in the clinical setting in medicine, surgery, and critical care as well as corporate director, vice president, and chief nursing officer.
Dr. Woolforde has led a broad scope of efforts and programs that support the nearly 19,000 nurses across Northwell. She established the system-wide Magnet Council that enabled growth from three Magnet hospitals to ten presently and she developed the system-wide nurse residency program which is accredited with distinction from the American Nurses Credentialing Center (ANCC).
She co-authored the national Scope and Standards of Practice for Nursing Professional Development and leads nurse-led healthcare programming abroad with Northwell Center for Global Health.
An internationally recognized leader in nursing, Dr. Woolforde is the recipient of the Sigma Theta Tau Honor Society for Nursing International Founders Award, and she was named ANCC National Certified Nurse of the Year.
Dr. Woolforde launched her nursing journey as a student at the Lienhard School of Nursing at Pace University. Upon earning a Doctor of Nursing Practice degree from Case Western Reserve University and a Doctor of Education from Columbia University, Teachers College, Dr. Woolforde became the first nurse in Northwell Health to earn two doctoral degrees. She holds two board certifications, is an inductee of the Columbia University -Teachers College Hall of Fame, a fellow of the New York Academy of Medicine, and a fellow of the esteemed American Academy of Nursing.