Students
Driving the Future of Occupational Therapy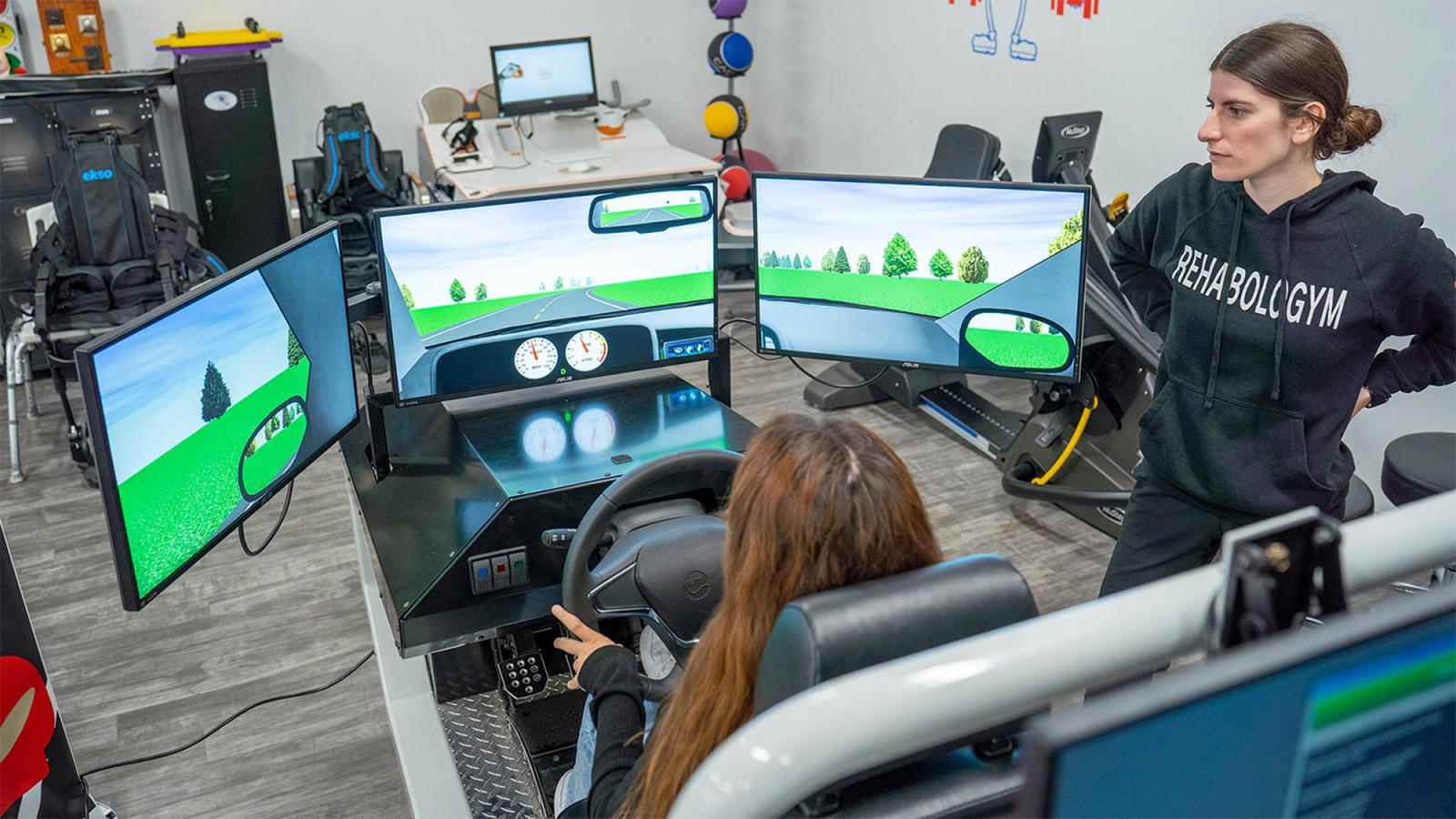 Pace University's Occupational Therapy, MS program (MSOT) and Rehabologym are happy to announce a partnership for community-based learning and service. Rehabologym is a unique Neuro-Robotic Outpatient Rehabilitation Center for pediatrics and adults in Tarrytown, NY that utilizes state of the art technologies and comprehensive methodologies for neurological occupational therapy (OT), physical therapy (PT), speech therapy (SLP), and certified personal training (CPT) to restore and maximize health and overall well-being.
Image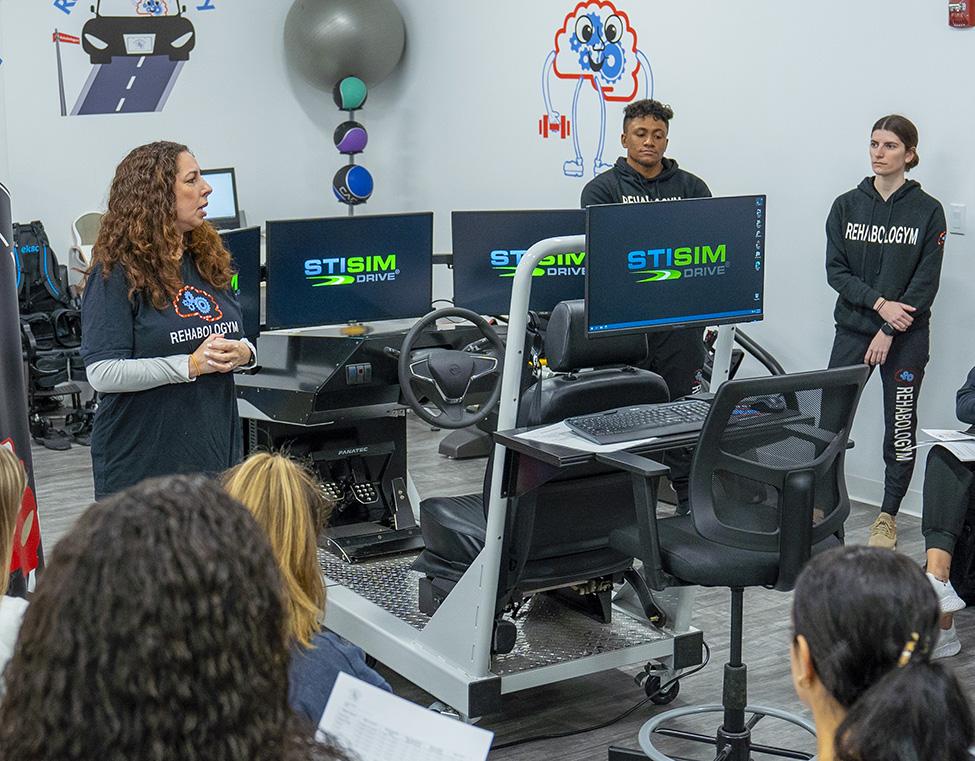 In 2020, Pace University purchased the STISIM Drive state-of-the-art driving simulator to support the learning of the occupational therapy students. Students from the MSOT 2022 graduating class analyzed the usage of the equipment in various coursework. They established a team of students who worked tirelessly on researching a community-based site that complimented the Pace University MSOT mission and vision and quickly realized how beneficial this piece of rehabilitation assistive technology could be to the Pace, Pleasantville, and surrounding communities. Through their research, they identified Rehabologym as a potential partner.
Students and faculty met with leaders from Rehabologym and developed an off-the-road driving evaluation that incorporates the STISIM Drive simulator, establishing U Drive Pace OT! They also developed protocols for a driver rehabilitation program to assess and address limitations identified on clinical and driving simulator evaluations. Their efforts help provide many individuals who suffer from neurological impairments the opportunity to regain independence behind the wheel. People from across the United States and other countries travel to the Rehabologym clinic to utilize this state-of-the-art technology, providing the MSOT students with exposure to various neurological diagnoses from all over the world.
The Rehabologym team consists of seasoned and skilled occupational therapists, physical therapists, speech therapists and neurologically trained certified personal trainers who have decades of experience with all diagnostic populations.
Avrielle Peltz, MA, OTR/L, chief operating officer and clinical director of Rehabologym said, "We are thrilled to partner with Pace University. It will be an honor to work collaboratively with the MSOT program to mentor the next generation of competent clinicians and potentially create innovative programs to be able to give back to the community and to individuals in need."
This partnership creates next-level experiential learning with many benefits, including enhancing the student experience by working with actual patients using state-of-the-art neurorehabilitative technology; providing access to expert community educators who share their expertise with the Pace University MSOT students; and creating opportunities for collaborative research.
"Rehabologym gave us a unique opportunity to connect with our community and provided invaluable, hands-on experience at a neuro-robotic rehabilitation center," said MSOT graduate, Natalie Calianese '22.
"Our MSOT students will have the privilege of participating in clinical experiences under the supervision of experts in neuro-robotic and driving rehabilitation while at the same time addressing the needs of the local community," Supawadee Cindy Lee, PhD, MS, MA, OTR/L, SIPT, founding program director, department of Occupational Therapy, Pace University. "We are excited about the future of our Occupational Therapy program."