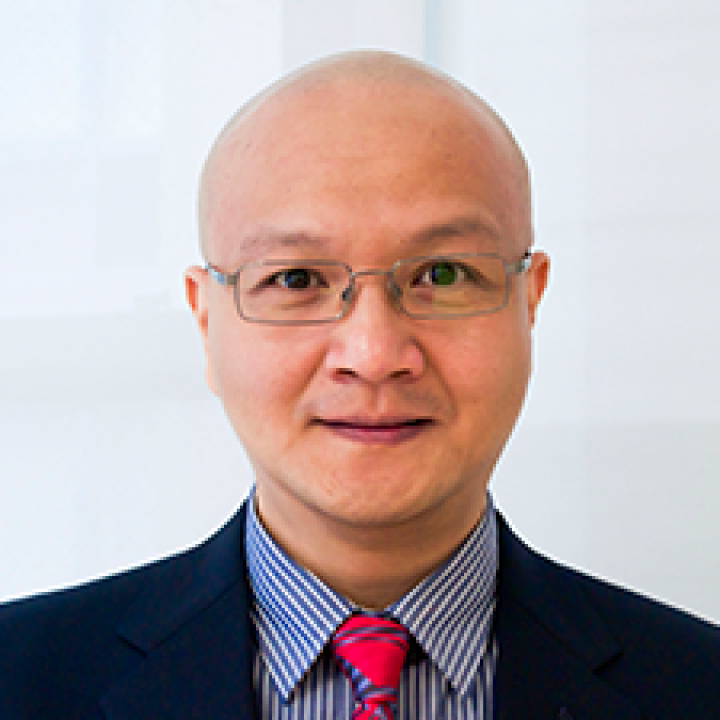 Chienting Lin
Associate Professor
Seidenberg School of CSIS
Information Technology
NYC
Room 1119
| Office Hours: Wed 4:30pm-6:30pm,Mon 2:00pm-5:00pm
Biography
Faculty Bio
Dr. Chienting Lin is Associate Professor of Information Systems at Pace University, New York City. He holds a Ph.D. in Management Information Systems (MIS) with a minor in Computer Engineering from the University of Arizona. His research interests center on cyber security, digital currencies, and technology adoption.
Licensures and Certificates
International Information Systems Security Certification Consortium (ISC2), Certified Information Systems Security Professional (CISSP)
Education
PhD, University of Arizona, AZ, US, 2004
Management Information Systems

MS, University of Arizona, AZ, US, 1995
Management Information Systems

B.S.E., Chung Yuan University, Taiwan, 1992
Industrial Engineering


Research and Creative Works
Research Interest
Information Assurance and Cybersecurity; Network Intrusion Detection & Prevention; Technology Adoption and Diffusion
Grants, Sponsored Research and Contracts
Wireless Security Auditing Using WiFi Pineapple Toolkit
Lin, C. January 2019 - August 2019. Provost's Grant for Instructional Innovation in Technology, Pace University, $1,000.00. Funded.


Courses Taught
Past Courses
CIS 101: Downtown NY Learning Pod
CIS 143: Intro to SQL for Business
CIT 110: Intro to Inform Technology
CIT 241: Database Management
CIT 251: Computer Security Overview
CIT 312: Introduction to Programming l
CIT 342: Systems Analysis and Design
CIT 352: Network and Internet Security
CIT 354: Computer Forensics
CIT 490: Independent Study in Infor Tec
CS 121: Computer Programming I
CS 865: Distributed Sftwr Development
CS 870: Software Risk Management
IS 241: Systems Analysis and Design
IS 397: Information Systems Security
IS 490: Independent Study/Info Systems
IS 600: Grad Independent Study in IS
IS 612: Objct Oriented Cncpts & Dvlpmt
IS 613: Database Management Systems
IS 617: Information Systems Principles
IS 622: Structured Systems Design
IS 665: Data Warehousing, Mining & Vis
IT 300: Computer Security Overview
IT 308: Computer Forensics
IT 603: Overview of Infrmtn Security
IT 605: Database Management Systems
IT 607: System Dvlpmnt & Prjct Mgmnt
IT 660: Network Security
IT 662: Web and Internet Security
IT 666: Information Security Managemnt
IT 691: Capstone Project

Professional Contributions and Service
Professional Memberships
Information Systems Audit and Control Association
FBI InfraGard
Association for Information Systems