Welcome to the Seidenberg School of Computer Science and Information Systems. We are very proud of the vibrant tech community that thrives on our Pleasantville and NYC campuses and the excellent teaching, learning, research, and innovation that is part of our DNA.
At the Seidenberg School you will have the opportunity to study with faculty who are doing research in the key fields of computer science and information systems including cybersecurity, software engineering, robotics, data analytics, artificial intelligence, mobile app development, digital media, UX/IX, information systems, telecommunications, and full stack web development.
Image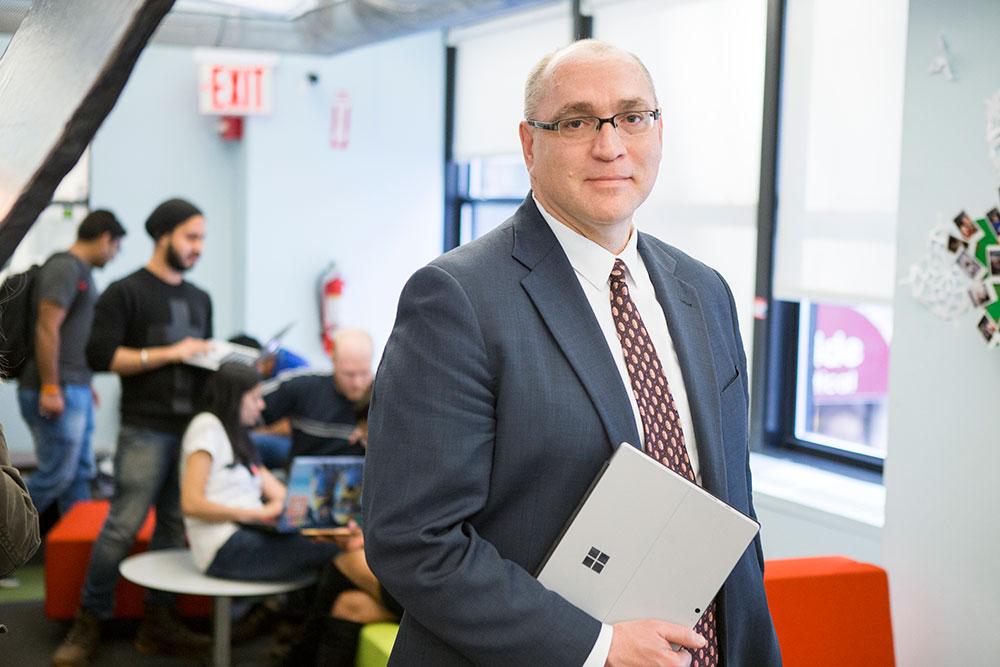 Founded in 1983, we are one of the first dedicated schools of computer science and information systems in the country. The Seidenberg School is so named in honor of Ivan G. Seidenberg, former chairman and CEO of Verizon Communications, Inc. who generously supported the School with the largest gift ever given to Pace University.
Our students study in the greatest business center in the country during the biggest boom for tech jobs in memory. Each student follows their own, personalized Pace Path during their studies, combining top academics with a variety of hands-on, skill-based experiences that lead to the internships that, in turn, lead to great jobs.
As a Seidenberg student, you will be part of a community of students, faculty, alumni, corporate executives, tech entrepreneurs, and government leaders who are shaping the future of technology.
So check us out! Have a look at what we do and, by all means, come and visit. Great things happen here at the Seidenberg School every day and, if you are passionate about technology, you don't want to miss it.
Jonathan Hill, BA, MS, DPS
Dean, Seidenberg School of Computer Science and Information Systems
About Jonathan Hill
Dr. Jonathan Hill is the Dean of the Seidenberg School of Computer Science and Information Systems at Pace University. As Dean of the Seidenberg School, Dr. Hill brings a combination of experience in both academia and the private sector that spans nearly three decades, including 15 years on the faculty of Kingsborough Community College (CUNY), where he developed successful educational programs in technology and entrepreneurship.
Throughout his tenure at Pace and prior to assuming the Deanship, Dr. Hill served as Program Chair (Computing Information Systems), Director of Special Programs and Projects, Assistant Dean, Associate Dean, and most recently as Interim Dean. He is a founder and director of the NYC Design Factory, Pace STEM Collaboratory, as well as Seidenberg Creative Labs. He also planned and developed the Seidenberg Scholars program for gifted and talented first-year students, and has cultivated government and corporate programs with organizations that include Google, Microsoft, LinkedIn, Bank of New York Mellon, Hewlett Packard, NYC Department of Education, New York City Economic Development Corporation, and others. In addition, Dr. Hill has extended significant research partnerships, most notably with the Verizon Foundation and AT&T.
In addition to a Bachelor of Arts in international relations from the University of the Pacific, Dr. Hill holds a Master of Business Administration from the City University of New York (CUNY) and a Doctor of Professional Studies from Pace University.
If you want to get in touch with the Dean, write to jhill@pace.edu.