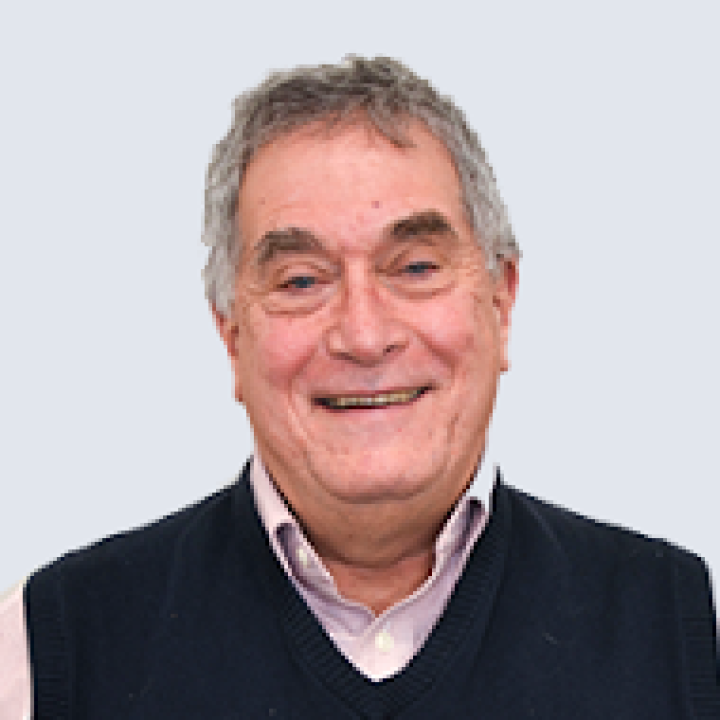 Dan Farkas
Professor
Seidenberg School of CSIS
Information Technology West
Westchester
323
Goldstein Academic Center
| Office Hours: Thu 1:30pm-2:30pm
Biography
Awards and Honors
Pace University, 2004, Westchester CSIS Distinguished Faculty Service Award 2004
Education
MS, Johns Hopkins University, Baltimore, MD, 2011
Environmental Science and Policy

PhD, New York University, School of Education /Admin, Leadership, Technology, 2004
Educational Technology

MS, New York University, 1977
Computer Science

BA, New York University, 1969
History


Research and Creative Works
Research Interest
Spatial Analysis; Geographic Information Systems; Location Analytics; Data Communication (Telecommunications); Computer Uses in Education; Internet Technologies; Environmental Science and Policy;
Grants, Sponsored Research and Contracts
Integrating Technology, Field Experience, and Collaboration in an Undergraduate Biology Research Course
Farkas, D. & Grigione, M. January 2012. Thinkfinity, Verizon Foundation, Pace University, $10,950.00. Funded. Grant

Thinkfinity, Verizon Foundation, in support of Integrating Ecology and Information Technology: Conserving Natural Resources
Farkas, D. & Grigione, M. July 2009. Pace University, $14,825.00. Funded.

Thinkfinity, Verizon Foundation, for equipment and personnel in support of course titled Understanding Terrorism Through the Use of GIS
Farkas, D. & Ryan, J. March 2009. Pace University, $14,665.00. Funded.

Kenan Travel Award
Farkas, D. September 2005. Pace University, Pace University, $585.00. Funded. Europe travel course

Kenan Travel Award
Farkas, D. January 2005. Pace University, Pace University, $585.00. Funded. India travel course


Courses Taught
Past Courses
BIO 490: Intro to Rsrch in Biolgcl Sci
CIS 099: Field Study
CIS 099: Travel Course
CIS 101: Introduction to Computing
CIS 122: Advanced Spreadsheet Skills
CIT 196: Tpc:Intro to Mapping & Web GIS
CIT 221: Global Networking Technology
CIT 351: Intro to Geographic Info Sys
CIT 396: The Hudson River Experience
CIT 397: Topic: Intro to Geographic IS
CIT 471: Information Tchnlgy Internship
CIT 481: Cpstn in Infrmtn Tchnlgy
CS 488: Computer Netwrk & the Internet
ENS 780: Mapping Geographic Info Systms
ENS 780: Remote Sensing & Geograph
ENS 792: Rsrch in Envrnmntl Sci I
ENS 798: Tpc: Environmental Science
IS 351: Global Data Communications
IS 397: Int'l Prspctvs on Ntwk Scrty
IS 397: Tpc:Intro to Geogrphc Info Sys
IS 397: Tpc:Mngng Tchnlgy Outsourcing
IS 495: Information Systems Internship
IS 632: Business Data Communications
IS 632: Business Telecommunications
IS 660: Trvl Crse to India:Outsourcing
IS 660: Visualizing Information System
IS 668: Fndtn of Ggrphc Infmtn Sstms
IS 668: Visualizing Information System
IT 600: Overrview:Computer Network/IT
IT 600: Overview:Computer Network/IT
IT 600: Ovrvw -Cmptr Network / IT Tech
IT 690: Intrnt'l Prspec Ntwrk Security
IT 690: Managing Tech Outsourcing

Publications and Presentations
Publications
Introduction to the HICSS-55 Minitrack on GIS, Industry 4.0, and Sustainability
Shin, N. & Farkas, D. (2022, January (1st Quarter/Winter)).

Individual Risk Perception and Choice using Cryptocurrency for Transactions
Chen, L. & Farkas, D. (2019, December).

Individual Attitude, Trust and Risk Perception towards Blockchain Technology, Virtual Currency Exchanges, Cryptocurrency Transactions and Smart Contracts
Chen, L. & Farkas, D. (2018, December).


Presentations
Cloud GIS and Location Intelligence in the Undergraduate Curriculum
Farkas, D. & Shin, N. (2022, July 9). Esri Education Summit. Esri,

GIS and Sustainability
Shin, N. & Farkas, D. (2019, December 15). International Conference on Information Systems/Sustainability Summit. Association for Information Systems,


Professional Contributions and Service
Professional Memberships
Association for Information Systems
Department Service
Information Technology Curriculum Committee [Committee Member]
College Service
Department Tenure and Promotion Committee Department Tenure and Promotion Committee [Committee Member]

University Service
Pace University, Computer Science & Information Systems [Attendee, Meeting]
WFC Technology Committee [Committee Member]