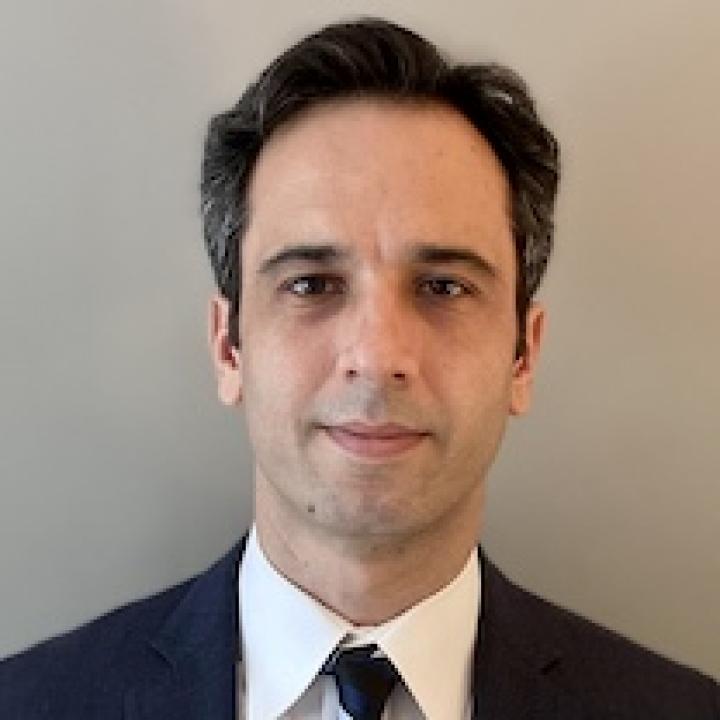 Yegin Genc
Assistant Professor
Seidenberg School of CSIS
Information Technology NY
NYC
221
163 William Street
Biography
Faculty Bio
Yegin Genc is an Assistant Professor in the Department of Information Systems, School of Computer Science and Information Systems, Pace University. Prior to Pace University, he was a CIS and Business Analytics Professor in the Business School of Manhattan College. He received his PhD in Information Management from Stevens Institute of Technology in 2014.
Education
PhD, Stevens Institute of Technology, Hoboken, NJ, 2014
Information Management

MS, University of Central Missouri, Warrensburg, MO, 2003
Information Technology

BS, Istanbul Technical University, Istanbul, Turkey, 2001
Mechanical Engineering


Research and Creative Works
Research Interest
Semantic analysis, exploratory search, peer production networks
Grants, Sponsored Research and Contracts
DAISEC: Data Analytics in Cybersecurity
Chen, L., Genc, Y. & Shan, J. September 2017 - August 2019. Department of Defense, Federal, $188,564.98. Funded. This project in particular aims to incorporate hands-on teaching of data analytics in cybersecurity.



Courses Taught
Past Courses
CIT 201: Intro to Prgrmmng Using Python
CS 600: Indpndnt Study in Grad CS
CS 802: Research Seminar
CS 804: Independent Research
DCS 891: Research Seminar II
DCS 990: Dissertation for DPS in Cmptng
IS 600: Grad Independent Study in IS
IS 613: Database Management Systems
IS 665: Data Warehousing, Mining & Vis
IS 665: Intro to Data Mining & Vslztn
IS 680: Data Sci I: Prgrmmng Data Anly
IS 682: Data Sci II: Dta Mng Alrthm Ap
IS 684: Web Minig
IS 692: Research Project Seminar

Publications and Presentations
Publications
Lay individuals' perceptions of artificial intelligence (AI)-empowered healthcare systems
Zhang, Z., Genc, Y., Xing, A., Wang, D., Fan, X. & Citardi, D. (2020, October (4th Quarter/Autumn)).

Augmenting Crowd Intelligence for Radiology Data Annotations
Genc, Y., Zhang, Z. & Ahsen, M. E. (2019, July (3rd Quarter/Summer)).

Strategies to Improve Student Engagement in a Facilities Planning Course through Hands-on Learning Activities
Altuger-Genc, G. & Genc, Y. (2019, June).

Digital Density: The Interplay of the Digital and Physical World in a 3D Printing Design Community
Kyriakou, H. & Genc, Y. (2018).

Incorporation of Computerized Applied Learning Environments in Traditional and Online Classroom
Tatoglu, A., Altuger-Genc, G., Genc, Y., Han, Y. & Campana, C. (2018).

Teaching Applied Fluid Mechanics Online: Incorporation of Simulations to Support the Theory
Altuger-Genc, G., Han, Y. & Genc, Y. (2018, December). International Journal of Online Engineering (iJOE).

The Effects of Novelty, Density and Metaknowledge on Digital Market Entry
Kyriakou, H. & Genc, Y. (2018). , pages 69.


Presentations
CyberSecurity Analytics Overview
Genc, Y. (2018, July). GenCyber Teachers' Workshop in Cybersecurity. Pace University

Crowdfunding 2.0: Understanding the Emergence and Prevail of Decentralized Platforms of Digital Innovation through Blockchain
Genc, Y. (2017, December). International Conference on Information Systems. Pace University

Understanding Advance-fee Scams with Text Analytics
Genc, Y. (2017, December 6). Trustees and Faculty Reception . Pace University

Understanding Advance-fee Scams with Text Analytics
Genc, Y. (2017, October 26). Faculty Teaching and Research Showcase . Pace University

CyberSecurity Analytics Overview
Genc, Y. (2017, July). GenCyber Teachers' Workshop in Cybersecurity. Pace University


Professional Contributions and Service
Professional Service
Annual Meeting of the Cognitive Science Society [Reviewer, Conference Paper]
BWS plus: Exchange Initiative Business Analytics & Big Data [Attendee, Meeting]