Welcome!
The Office of School Partnerships within the School of Education oversees the school placement and supervision of students completing their fieldwork and student teaching/practicum requirements in New York public schools. The supervised clinical experiences for our educational programs are based on a two-year cohort model (Center for Professional Development Model) where Pace University School of Education students generally spend two years at the same partner school. This model is designed to provide an in-depth experience for our students in all aspects of teaching, honing, and developing their professional dispositions within a partnership school. State guidelines require that our students' fieldwork/student teaching/practicum experiences provide opportunities to work with diverse student populations, including various cultures, socio-economic status, and academic proficiency. To that end, we carefully vet our partner schools and partner predominantly with NYC, Westchester, and Rockland County public schools to ensure compliance.
The faculty, administration, and staff of the Pace University School of Education are here to support our students through all aspects of their clinical experiences. We work hard to prepare them to be reflective professionals who promote justice, create caring classrooms and communities, and enable all students to learn. Fieldwork and student teaching/practicum experiences allow our students to put what they learn in class into practice.
Questions?
New York City Office
Jill Weinberg
Director of School Partnerships
Email: jweinberg@pace.edu
Hayden Garrabrant
Office of School Partnerships Program Coordinator
Email: hgarrabrant@pace.edu
Visit us on Zoom during our Open Advisement Hour!
Monday through Friday
12:00 p.m.–1:00 p.m.
Westchester Office
Jennifer Argenta
Director of School Partnerships
Email: jargenta@pace.edu
Candice Sharpe
Office of School Partnerships Program Coordinator
Email: csharpe@pace.edu
Visit us on Zoom during our Open Advisement Hour!
Tuesday and Thursday
4:00 p.m.–5:00 p.m.
School Partner Spotlight: Pace High School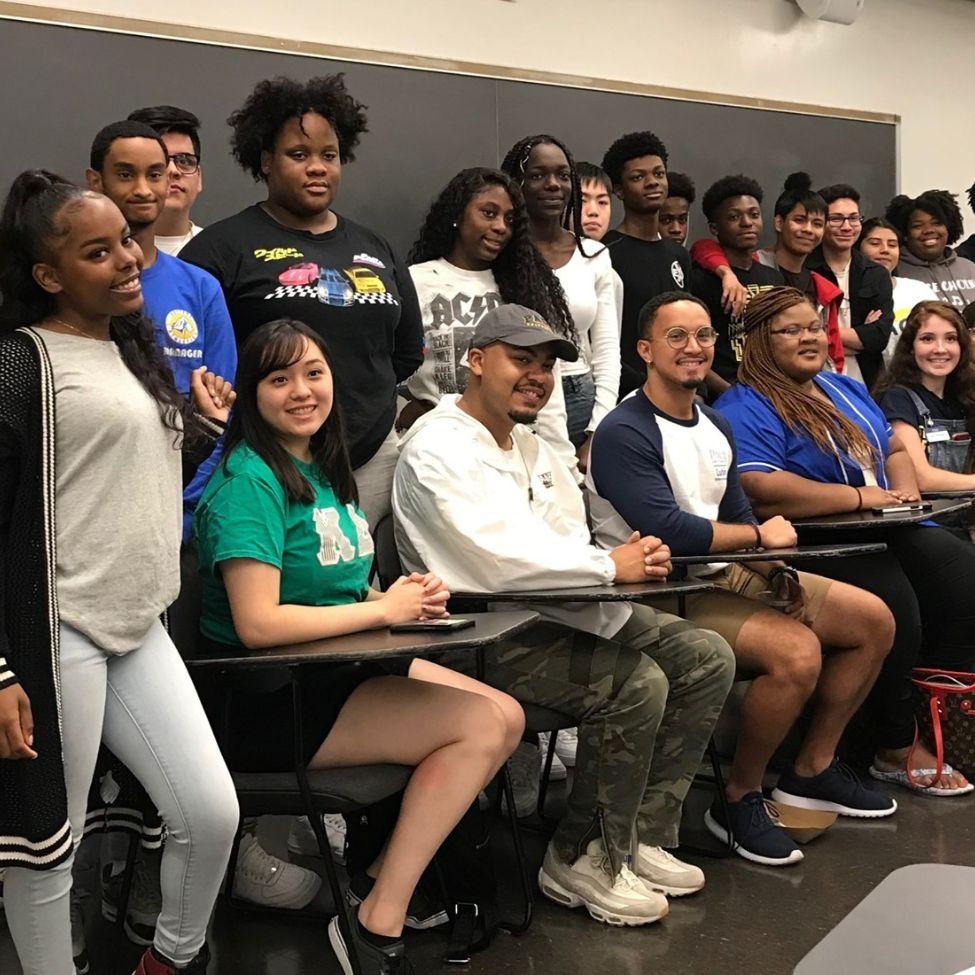 More than a name, our partnership with NYCDOE affiliate, Pace High School, has been established for many, many years. It all began with Dr. Art Maloney, an Emeritus School of Education faculty member and Chair, who served as a liaison and initiated, planned, and implemented many events, programs, guest speakers, workshops, and research projects with Pace High School. Upon his retirement, Professor Sharon Medow continued to build a new phase in developing the partnership further and work together on projects, events, and professional development opportunities.
Since then, the partnership has continued to blossom with ongoing collaboration that has supported our students. Eric Glatz, Pace High School Principal, and Michael Sowiski, Assistant Principal, are dedicated school leaders and work closely with the School of Education on all aspects of our school partnership initiatives.
Pace High School hosts our fieldwork students and is a partner site for adolescent program student teachers and Teachers of Color Empowerment Network participants.
Several Pace High School students have successfully taken TCH 201, Understanding Schools, in addition to other undergraduate courses across disciplines to earn college credit.
Students at Pace High School attend career exploration events at Pace University, including the School of Education, Seidenberg School of Computer Sciences and Information Systems, College of Health Professions, Elisabeth Haub School of Law, Lubin School of Business, and Dyson College of Arts and Sciences.
The Future Educators Association (FEA) has sponsored campus visits for Pace High School students and demonstrated the avatar classroom simulation technology.
School of Education has hosted Pace High School students for campus visits and undergraduate class session observations.
Pace High School students have attended undergraduate biology/chemistry research project presentations and networked with faculty and students pursuing careers in STEM.
School of Education has offered professional development workshops for Pace High School faculty and staff on campus.
Pace High School students regularly participate in University presentations from Career Services, The Welcome Center, and Undergraduate Admissions.
Pace High School is an active member of the School of Education Teacher Education Advisory Board (TEAB).