On October 8, 1974, the Dyson College of Arts and Sciences was officially named after Pace alumnus and trustee, Charles H. Dyson, renaming the former School of Arts and Sciences to reflect "the fundamental nature of the Arts and Sciences as being the foundation of all academic and professional programs." [President Edward J. Mortola]
The College has continued to grow and flourish, offering a high quality liberal arts education combined with preparation for professional achievement to meet your immediate career goals as well as prepare you for continuing graduate or professional education.
The first Bachelor of Arts degrees were award by Pace in 1953—there were 4 graduates!
In 2018-2019, Dyson conferred 467 Bachelor of Arts degrees, 110 Bachelor of Fine Arts degrees, 174 Bachelor of Science degrees, 70 Master of Arts degrees, 29 Master of Fine Arts degrees, 106 Master of Science degrees, 13 Master of Science in Education degrees, 32 Master of Public Administration degrees, 15 Doctor of Psychology degrees, and 3 Doctor of Philosophy degrees.
Dyson currently (2021-21 year) has 3,916 enrolled undergraduate students and 1,284 enrolled graduate students in more than 50 programs, spanning the arts, humanities, natural sciences, social sciences, health and pre-professional sciences (including pre-medicine and pre-law). The College also offers numerous courses open to all Pace undergraduates that fulfill the Core Curriculum requirements, allowing students to design a course of study tailored to achieve their personal educational and career goals. In small classes taught by caring faculty who are active practitioners in their fields, Dyson offers extraordinarily innovative liberal arts programs at convenient multi-campus locations in New York City and Westchester County as well as numerous online and "blended" courses.
Dyson College offers the resources and caliber of faculty that you would expect at a large university, while providing the close personal attention associated with a small college experience.
Mission Statement
Through innovative teaching, a collaborative student-faculty learning environment, and an inclusive community of student and faculty scholars, Dyson College of Arts and Sciences fully engages students in learning in the liberal arts. Dyson College provides students majoring in the arts and sciences the depth and breadth they need to continue their studies at the graduate and professional levels or find employment in their field. Dyson offers all students a supportive environment where they master the liberal arts skills needed to succeed professionally and lead rewarding, intellectually and civically engaged lives.
Dyson provides the vital skills every student needs for success, including written and oral communications; critical thinking; leadership; creative analytic thinking that perceives connections among broadly based ideas; and a deeper understanding of global issues and diverse national and international cultures.
Dyson College's learning philosophy results in graduates who can think analytically and creatively, understand ideas and issues contextually, communicate effectively, act responsibly in their community, and lead confidently in today's global work place.
Charles H. Dyson
Image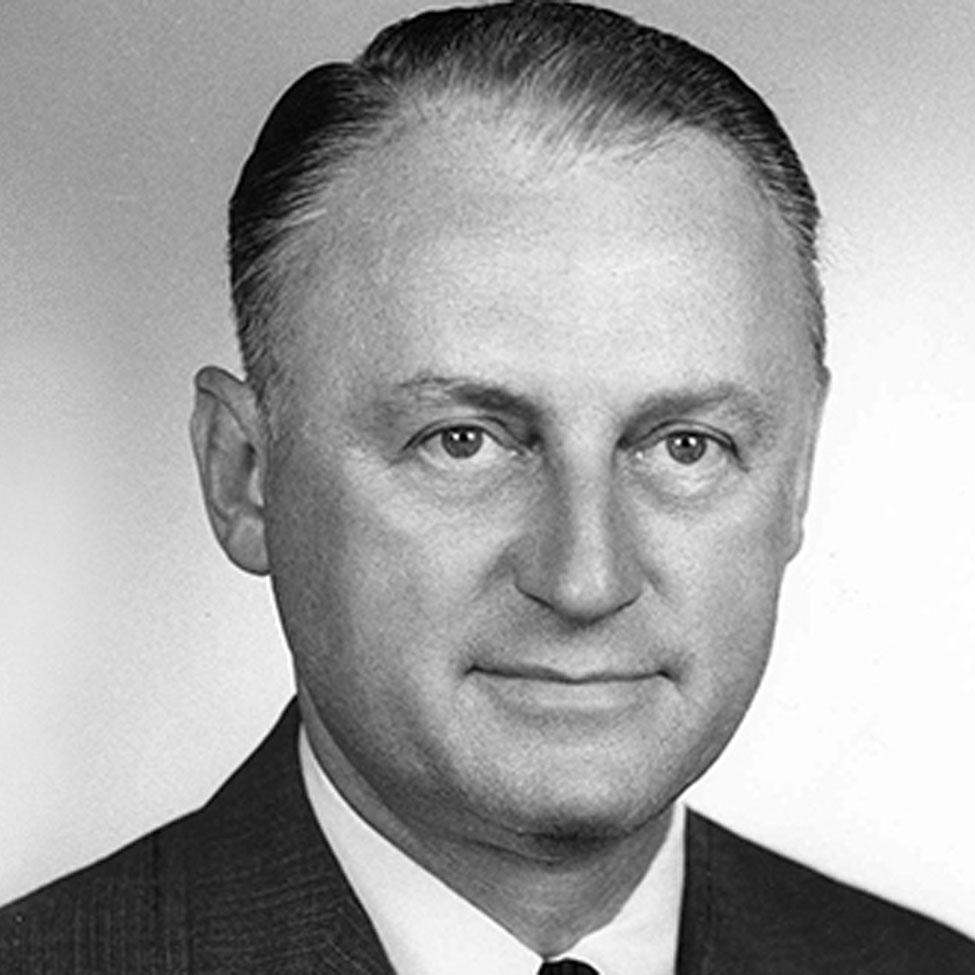 Without the many contributions of Charles H. Dyson, it is difficult to imagine what Pace University's "School of Arts and Sciences" would look like today.
In honor of Pace alumnus and then-trustee Charles H. Dyson, Pace University's Board of Trustees agreed to rename the School of Arts and Sciences as Dyson College of Arts and Sciences in 1974. Reacting to the trustees' decision in his characteristically unassuming manner, Dr. Dyson, a partner in the Dyson-Kissner-Moran Corporation, a privately owned investment company, said that he regarded the trustees' action as "a distinct honor," adding: "In today's world, the Arts and Sciences are at the core of all programs of study, and are becoming more important in every aspect of our living."
Then-Pace President Dr. Edward J. Mortola observed, "In naming the School of Arts and Sciences for Dr. Dyson, the trustees have acknowledged the tremendous support that he has extended to Pace in his years of association with it. To count the ways he has provided that support is to cover the gamut from bricks and mortar and scholarships for deserving students to an extraordinary willingness to be available to administration, faculty, and students."
And those ways are many. Charles Dyson:
Served on the Board of Trustees from 1961 to 1976
Served as its Chairman from 1970 to 1976
Named the first building on the Pleasantville Campus, the Dyson Hall of Science in 1963
Was awarded an honorary Doctorate in Commercial Science from Pace University in 1965
Received Pace University's Leaders in Management Award in 1969
Contributed a lead gift towards the Mortola Library in 1987
Contributed to the Goldstein Academic Center in 1993
Made a $10 million challenge grant to Dyson College of Arts and Sciences
Established the Dyson Moral Obligation Scholarships
And in his memory, the Charles H. Dyson Profile in Courage Scholarship Award was established.
Charles H. Dyson was born August 2, 1909, and died at the age of 87 on March 14, 1997. He was well known as a financier, entrepreneur, and philanthropist. He was considered a pioneer in the field of leveraged buyouts and was best known for his government service. After graduating from Pace Institute in 1930, he began a career in public accounting. Dr. Dyson was a lifelong Democrat who worked for President Franklin D. Roosevelt and served in World War II. In 1954, he founded the Dyson-Kissner-Moran Corporation, a New York investment company that has become one of the nation's largest privately held corporations.
In pursuit of his philanthropic interests, in 1957 he founded the Dyson Foundation and later the Dyson Charitable Fund. Dr. Dyson also served as a member of the Governing Trustees of the Metropolitan Opera Association and served as Chairman of the Board of the American Ballet Theatre.
Charles Dyson's contributions, both in spirit and in generous financial support, continue to this day, and his legacy as a supporter of and advocate for the arts and sciences is evidenced by Dyson College's remarkable expansion in the 30 years since its renaming in his honor.
As the arts and sciences continue to be the foundation of all academic and professional programs, Dr. Dyson's words ring just as true in today's world as they did in 1974.