Want to try a unique Dyson College experience? Then consider applying for this year-long Living-Learning Community in Elm Hall on the Pleasantville Campus.
You've had the opportunity to read, study, and discuss ideas in the traditional classroom. This program offers something more: the chance to join a community of diverse students who live together in a residence hall, explore creativity and the arts through special programming like film nights and poetry readings, build strong friendships with like-minded creative peers, and find a mentor in a committed faculty member who spends time with the community in the residence hall.
All in all, I'm coming out of my DSIR experience as a better person. What I learned goes beyond academics. I learned skills from my experiences in this program that will serve me for my life after college and whatever will come after that; and I've already started to see the benefits.
—Jared
Dyson Artists in Residence students live together in semi-suite accommodations in Elm Hall, creating a vibrant creative community within the residence hall. Every suite has a double room and a triple room. You and your suitemates will determine who lives in the double room and who lives in the triple room. Residence Life and Housing staff will assist you in this process.
In addition to living together with other creative people, students will have the opportunity to create and run their own residence hall-based programming such as films, speakers, community dinners and local outings. This signature living-learning experience supports Dyson College's mission to provide its majors with opportunities to expand their intellectual landscape, to stimulate their curiosity, and to engage in hands-on experiences.
I went from not being the most social person to knocking right on hallmates doors to ask them for homework help. This living-learning community has given me a sense of belonging. As a mentor, Dr. Collins gave us a chance to widen our horizons and find a place within ourselves that we didn't know we had!
—Brittany
Image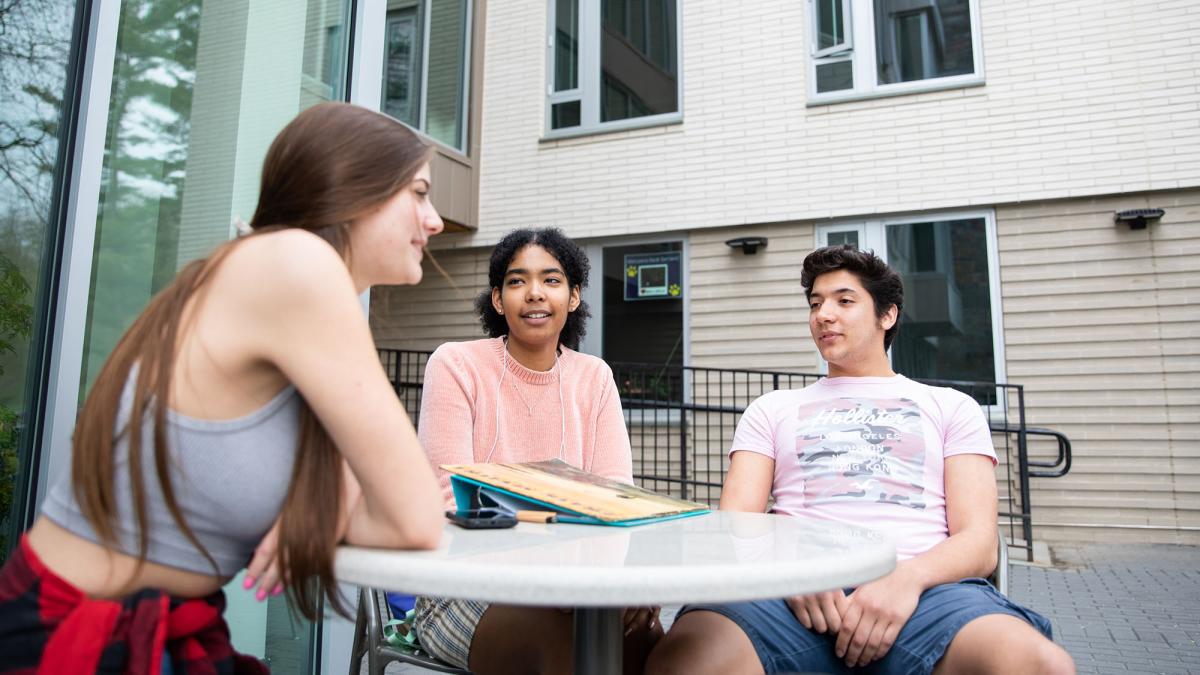 Who can apply? This program is open to Pleasantville campus students with Dyson College majors or minors and to undecided students who are considering Dyson College majors or minors. Students who have a creative bent—such as writers, filmmakers, artists and those who love books, art, film and other forms of creative expression—are welcome to apply.
How to Apply
Applications will be reviewed on a rolling basis until March 15, 2022. Early application deadline is March 10 and can lead to early acceptance into the program.
Submit your application via Qualtrics
Contact
Jane Collins, PhD
Associate Professor
Email: jcollins@pace.edu