Firoz Mahmud: Inscaping Legacies
On view: September 30-October 28, 2023
Reception: Tuesday, October 3, 5:00 p.m.–7:00 p.m.
Artist Talk: Wednesday, October 18 at 6:30 p.m.
Pace University Art Gallery is pleased to present Inscaping Legacies, a major solo exhibition by the interdisciplinary artist Firoz Mahmud whose work draws on the histories of the South Asian Bengal region in which he is deeply rooted, and where many historical cities have been transformed by colonialism. Curated by Clinical Associate Professor of Art Sarah Cunningham, MFA, the gallery director at Pace, the exhibit opens for viewing on Saturday, September 30, 2023, followed by a reception on Tuesday, October 3, from 5:00 p.m.–7:00 p.m. The artist will also give a talk about his work on Wednesday, October 18 at 6:30 p.m.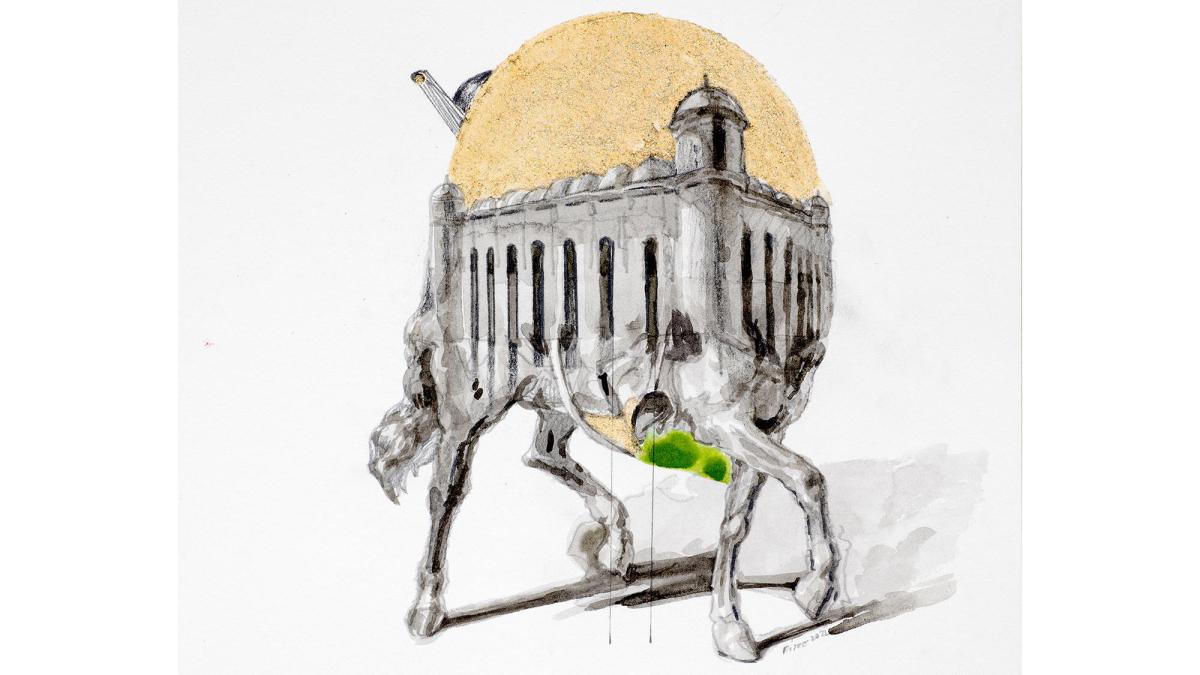 Tracing the paths of these complex legacies, Mahmud illuminates their continuum to the present Bengali immigrant communities in New York City. Mahmud, whose father and grandfather were academic historians and writers, has liked to read itihash (history) and vugol (geography) since he was young. Drawing and painting in a wide array of media, he now juxtaposes themes of socio-political culture, tradition, history, and myths in a manner that begs the question of how they exist today. Mahmud links disparate times, places, and perspectives through diagrammatic drawings that chart the impact of colonialism and the Bengali diaspora. For the work in this exhibition, he poignantly interrelates his own and fellow Bengali immigrants' contemporary experiences moving to New York with Vivek Bald's research in Bengali Harlem and the Lost Histories of South Asian America, a meticulous reconstruction of Bangladeshi immigration in the late 19th and early 20th centuries that "reveals a lost history of South Asian sojourning and life-making in the United States."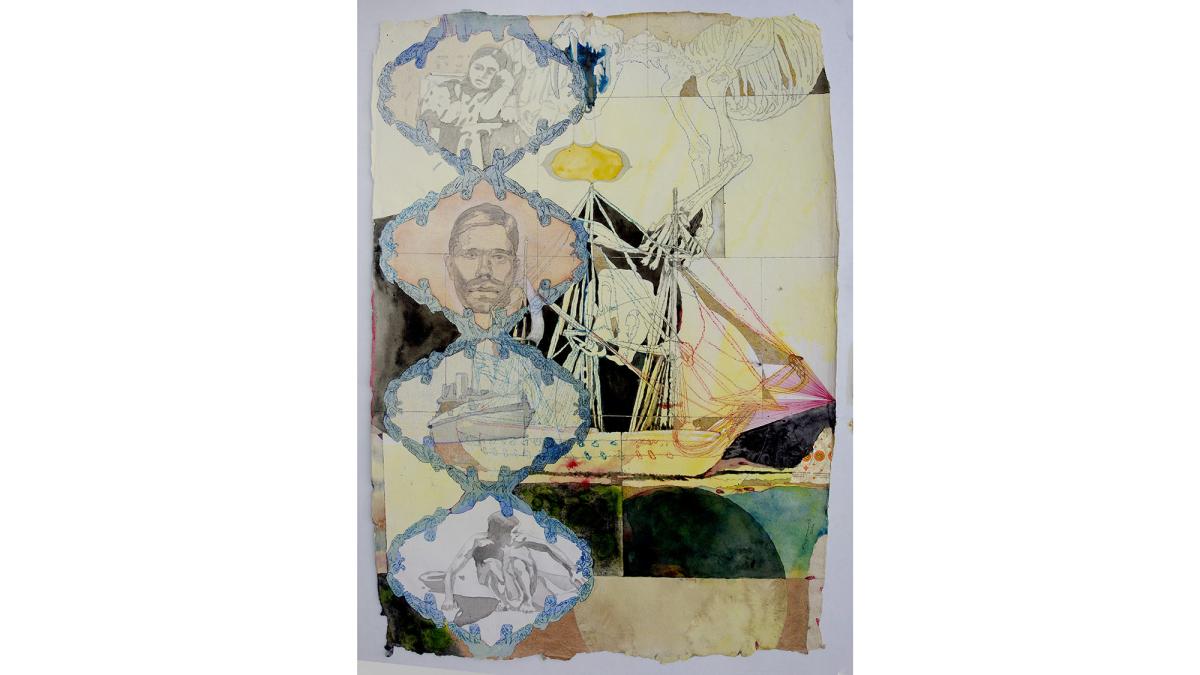 In his multilayered palimpsests, Mahmud uses both established and invented iconographies combined with images he draws from historical photographs. He creates seemingly disjointed visual narratives that explore the process of remembering our own cultural histories and those of our neighbors through interconnected depictions of old palaces and forts, spice trees and herbaceous plants, wild animals, migrational and geographical traces, and colonial traders. "Living and confronting different cultures, regions and horizons vacillated most of my art projects, which made me a person of mixed feelings. But I don't want to lose my own culture, history, and legacy," he says, emphasizing the imperative of his visual storytelling.
Image

This exhibit, which remains on view through Saturday, October 28, 2023, is made possible by the New York State Council on the Arts with the support of the Office of the Governor and the New York State Legislature.
About the Artist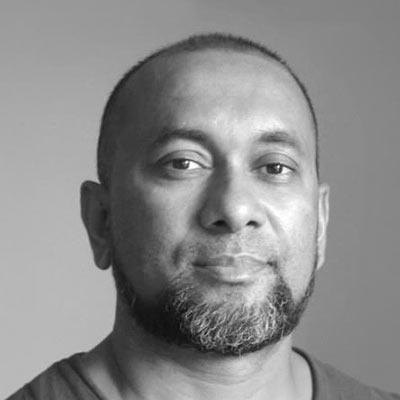 Firoz Mahmud (b. 1974, Bangladesh) migrated recently to New York from Tokyo under Asian Cultural Council Fellowship and he attended Lower Manhattan Cultural Council's Workspace Residency 2022–2023 in NYC. He has participated in renowned recurring international exhibitions including the Bangkok Art Biennale, Congo Biennale, Ostrale Biennale, Lahore Biennial, Dhaka Art Summit, Setouchi Triennale (BDP), Aichi Triennial, Sharjah Biennale, Cairo Biennale, Echigo-Tsumari Triennial, 1st Immigrant Artist Biennial NY, Asian Biennale. Mahmud's art has been featured in exhibitions including at the Office of Contemporary Art, Oslo; MAXXI Museum of 21st Century Arts, Rome; Metropolitan MostingsHus, Copenhagen; Bengal Gallery, Dhaka; "Contemporary Art of Bangladesh, India and Pakistan," Asia House London; Jamaica Flux, NY; Hunter East Harlem Gallery, NY; Center Pompidou, Paris (COAL Prize); Asia Art Initiative, Philadelphia; Hiroshima Museum of Contemporary Art; and, in Tokyo, Geidai University Art Museum; and Mori Art Museum Center Gallery. In addition, he has had recent solo exhibitions at New Jersey City University and York College, PA. Mahmud was a postgraduate fellow at Rijksakademie VB Kunsten, Amsterdam, and did his MFA at Tama Art University Tokyo and his BFA at Dhaka University. He is represented by Ota Fine Arts (Tokyo, Singapore, Shanghai) and Exhibit320 (New Delhi).