Welcome to the Art Gallery at Pace University
Founded with the conviction that art is integral to society, the Art Gallery at Pace University is a creative laboratory and exhibition space that supports innovation and exploration for both artists and viewers.
Flex your creative muscles
Bringing the Arts to Downtown
Open to students, staff, and faculty from across the Pace campuses and, equally, to the Lower Manhattan community and visitors from around the world, the Art Gallery encourages personal investigation and critical dialogue via thought-provoking contemporary art exhibits and public programming.
Enhancing the Art Department's BA and BFA programs, the Art Gallery offers students real-world opportunities to exhibit their own art and to work directly with professional artists to install and promote exhibitions.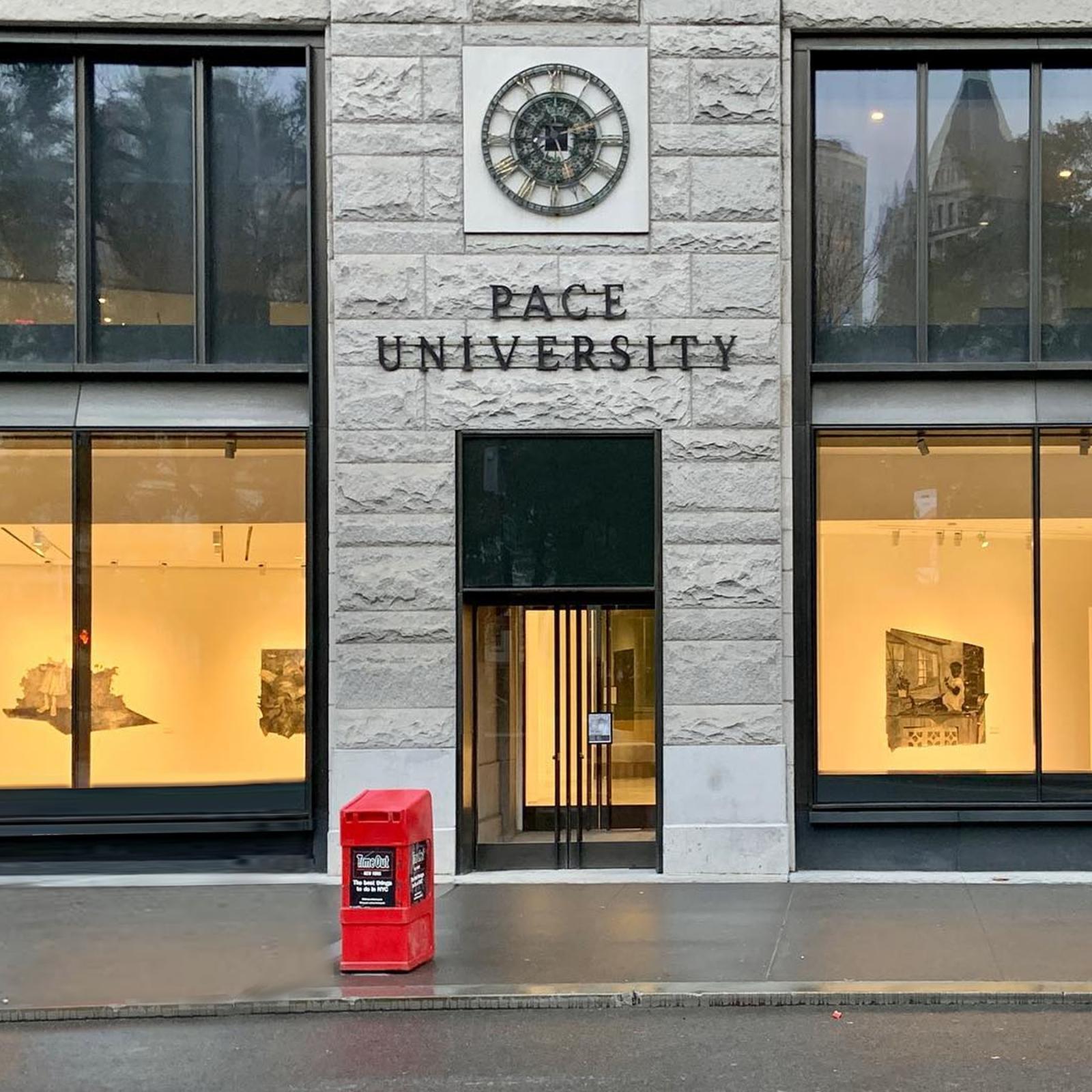 Current Exhibition
Abya Yala: Structural Origins
The Dailies exhibit is on view concurrent with Kahn's Life in the Abstract, an exhibition of seven monumental new Cor-Ten steel sculptures at City Hall Park, presented by the Public Art Fund." to "The works featured in the 2022 New York Latin American Art Triennial exhibit, "Abya Yala: Structural Origins," explore the connection between inherited ancestral practices and contemporary art.