Welcome to the Art Gallery at Pace University
Founded with the conviction that art is integral to society, the Art Gallery at Pace University is a creative laboratory and exhibition space that supports innovation and exploration for both artists and viewers.
Flex your creative muscles
Bringing the Arts to Downtown
Open to students, staff, and faculty from across the Pace campuses and, equally, to the Lower Manhattan community and visitors from around the world, the Art Gallery encourages personal investigation and critical dialogue via thought-provoking contemporary art exhibits and public programming.
Enhancing the Art Department's BA and BFA programs, the Art Gallery offers students real-world opportunities to exhibit their own art and to work directly with professional artists to install and promote exhibitions.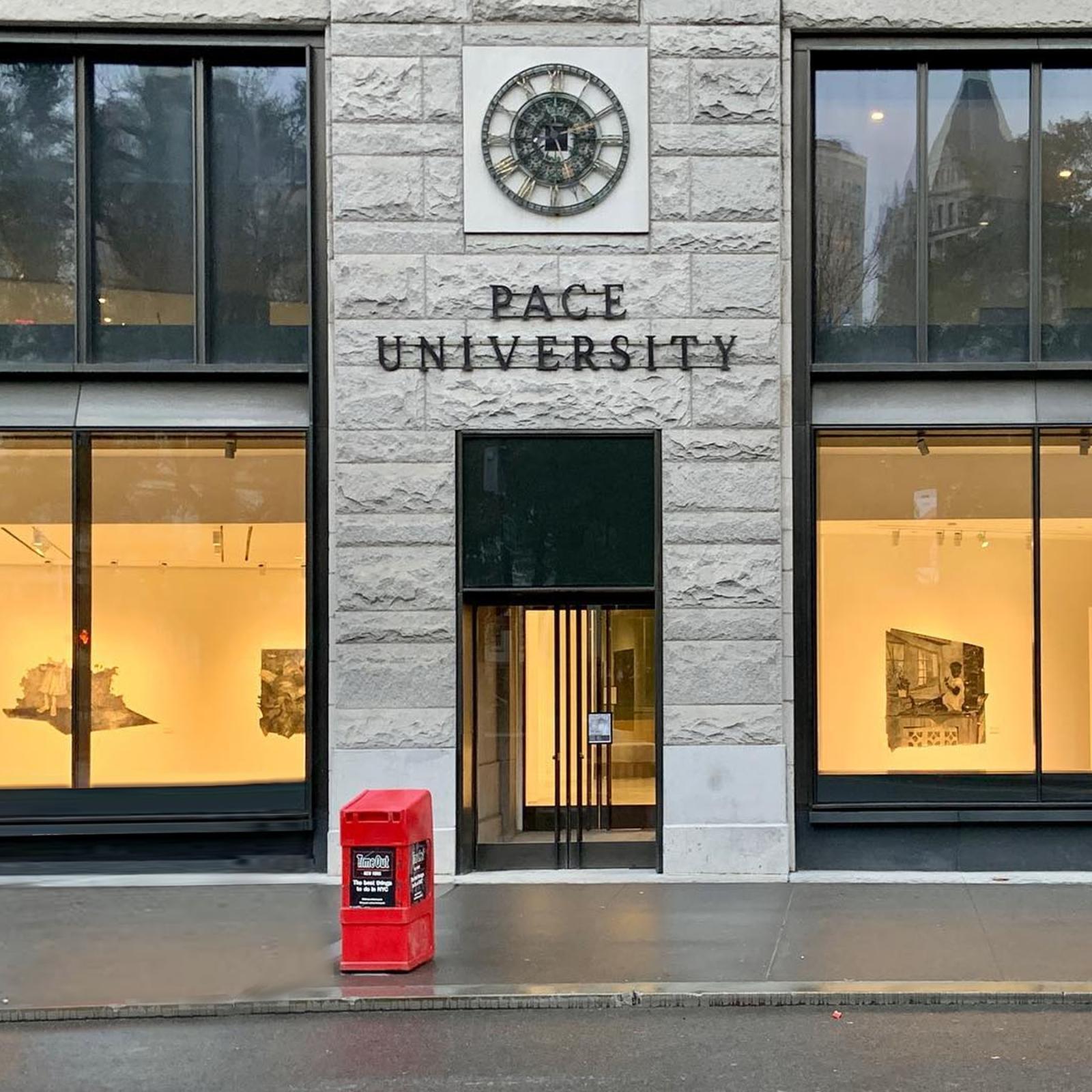 Current Exhibition
Chinatown Art Brigade: Degentrification Archives
Pace University Art Gallery is pleased to present "Degentrification Archives," an exhibit by the Chinatown Art Brigade (CAB) which uplifts the stories of people most directly impacted by the gentrification of Manhattan's Chinatown, with the long-­term goal of protecting and preserving their neighborhood.