Image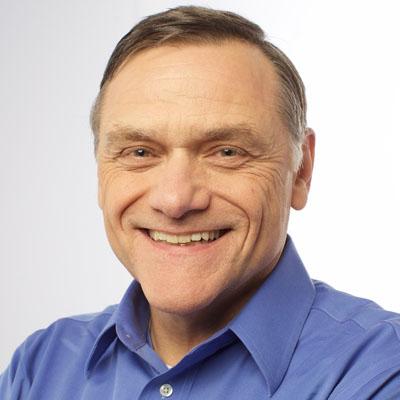 "Pharma what?" This was Dr. Charles Gombar's first reaction when now-Emeritus Professor Cyrus Bacchi suggested he continue in pharmacology after earning his BS in chemistry at Dyson College of Arts and Sciences. That suggestion led to a PhD in pharmacology, a postdoc research project and over 30 years in the pharmaceutical industry. Gombar and Professor Bacchi still have lunch occasionally when Gombar's current position, as deputy director of the HIV Team for the Bill & Melinda Gates Foundation, brings him into New York.
Not all his family members attended college, but you could still say Pace ran in the Gombar family. His paternal grandfather attended Pace Business Institute after World War I, and Gombar followed his older brother Robert to Pace directly from high school. He commuted by subway from his parents' blue collar home in Corona, Queens. Their apartment was small, so it wasn't always easy to find the space and quiet to study. Gombar followed the example of his studious older brother, rising at five am to prepare for school. These good study habits served him well. "I had a strong urge to do better and to strive for perfection." He also followed his brother into a marketing major, but "The first accounting course I had to take cured that!" he shared.
To find a substitute for campus dorm life, Gombar and his buddies looked for a place to hang out away from home. The Corona Community Volunteer Ambulance Corps became their clubhouse. There was even a pool table. The EMT training he received in the ambulance corps led him to consider medical school, and to change his major to chemistry, a much better fit than marketing was. Nearing graduation, med school no longer seemed realistic, so Gombar sought advice from Bacchi. And the rest is history.
"I learned not to freak out at failure. A large fraction of what you do in science fails, but it isn't personal failure. It takes a while to get used to that, but you learn from what doesn't work."
The small, close-knit chemistry department (and their friendly rivalry with the biology department) gave him a strong foundation. "I learned not to freak out at failure. A large fraction of what you do in science fails, but it isn't personal failure. It takes a while to get used to that, but you learn from what doesn't work." Very important among the other skills he developed at Dyson was learning how to learn; he maintains this was the single greatest lesson he learned in college. "It's a huge mistake to be too narrow," he advises. "I meandered in my career. I have changed disciplines, roles and companies, and I always needed to know how to learn quickly and confidently. Seventy-five percent of my success has been due to interpersonal skills, and twenty-five percent technical expertise. "
Gombar is quick to point out that he received his second greatest number of credits in the English department, and he values liberal arts-style thinking and communication skills in hiring. "I look for independence and leadership skills, as well as the ability to think on the spot and deliver cogent, coherent responses. Everything is changing at an accelerated pace today, and you have to be open to less obvious opportunities. A well-rounded education prepares you better for that reality.
Gombar chuckles when he remembers his first big, clunky car phone and the days when there was one computer in the lab and none at home. Paradoxically, he feels that technology represents both a boon and a challenge for young people today. "Twenty-four/seven connectivity is a danger," he warns. "There's connectivity available everywhere. Young people have no time to sit and think or scribble their thoughts." As a quick check on maintaining balance in his life, from time to time he creates a circular graph, with four measures on it: the professional, physical, personal and spiritual aspects of life. "I ask myself, 'Does that look balanced?' If not, I try to adjust."
Rapid change also means young people have to focus fast and maintain motivation, both of which seem more challenging to achieve today. "It's critical not to lose your moral compass and to deal with work politics appropriately. Give yourself some time to think, and realize that financial gain is not the only sustaining motivation in life."
"At Dyson I was exposed to what life might be like in another environment or in a context beyond my blue-collar background. So many kids there are pulling themselves up by their bootstraps; there are just tons of examples at Dyson."
One way Gombar adjusts the balance is to enjoy his hobbies, one recent and the other long-standing. About five years ago Gombar got his pilot's license. He flies his Cessna 172 locally out of Brandywine Airport near his home in West Chester, PA, a suburb of Philadelphia. He has also played guitar since he was 11 years old, and plays now with an R & B band. Still, his favorite downtime activity is spending time with his family. His younger daughter is a first-year medical student at Temple Medical School, and his older daughter works for Siemens Healthcare in public relations. Since he travels to Gates headquarters in Seattle every month and fairly often must visit agencies, grantees and research facilities across the country, he'd just rather be home when he can be.
His current position with the Gates Foundation is very rewarding. "What a way to cap a career! We are working to get the global HIV epidemic under control, a daunting task," Gombar comments. "It's an opportunity to have huge impact on public health in all parts of the world. We're focusing now on Southern and Eastern Africa and developing methods for long-acting protection from HIV infection, especially for girls 15 to 24." He also finds working in the non-profit sector "refreshing" at this stage. "We take on this really big challenge and chip away at it. We measure outcomes in lives saved, in infections averted, not in profit."
He considers his position on the Dyson College Advisory Board as an opportunity for greater impact as well. He hopes to give back by offering his experience and wisdom to help guide the school and mentor the students. "I consider it an honor." He's excited about a planned Science Day on May 1, 2018, which will bring together current students with Dyson's science alumni.
Gombar re-connected with Dyson after many years of no contact with the college, initially meeting with staff from alumni relations and Dean Nira Herrmann. Then, in 2007 Gombar and his wife established a scholarship to honor their first child, whom they lost to a brain tumor when he was just six. The Brian E. Gombar Memorial Scholarship Fund is now helping Dyson students to prepare for their futures.
"The university's motto is "Opportunitas," says Gombar, "and that's really true; it's what Pace is, I think. At Dyson I was exposed to what life might be like in another environment or in a context beyond my blue-collar background. So many kids there are pulling themselves up by their bootstraps; there are just tons of examples at Dyson."
What's he reading now? "I usually have several books going at the same time."
How to Win Friends and Influence People, Dale Carnegie: The examples are dated, but the message isn't. You also learn a lot about what life was like in 1937."
The Guns of August, Barbara Tuchman "The book describes how the world blundered into World War I. It influenced Kennedy in the missile crisis, and is surprisingly relevant today."
The Better Angels of Our Nature: Why Violence Has Declined, Steven Pinker "Pinker looks at the history of violence and explains how much less violent out lives are today than in the past."
What movie would he be in and what role would he choose to play? Ray Kinsella in "Field of Dreams." "How cool would it be to meet people form the past and follow a path you don't entirely understand."
What's in the travel bucket? "My dad's side of the family is all Hungarian, and my name is recognizably Hungarian, so I'd love to go there some day."
Dr. Gombar looks forward to greater contact with current students. Contact him at Charlie.gombar@gatesfoundation.org