This exhibition was on view April 11-22, 2023
The Pace University Art Gallery is pleased to present the 2023 Annual Art Student Exhibition featuring work by 37 individual student artists and several course projects. The show will be on view from April 11–22, 2023 with reception on Friday, April 14 from 5:00 p.m.–7:00 p.m.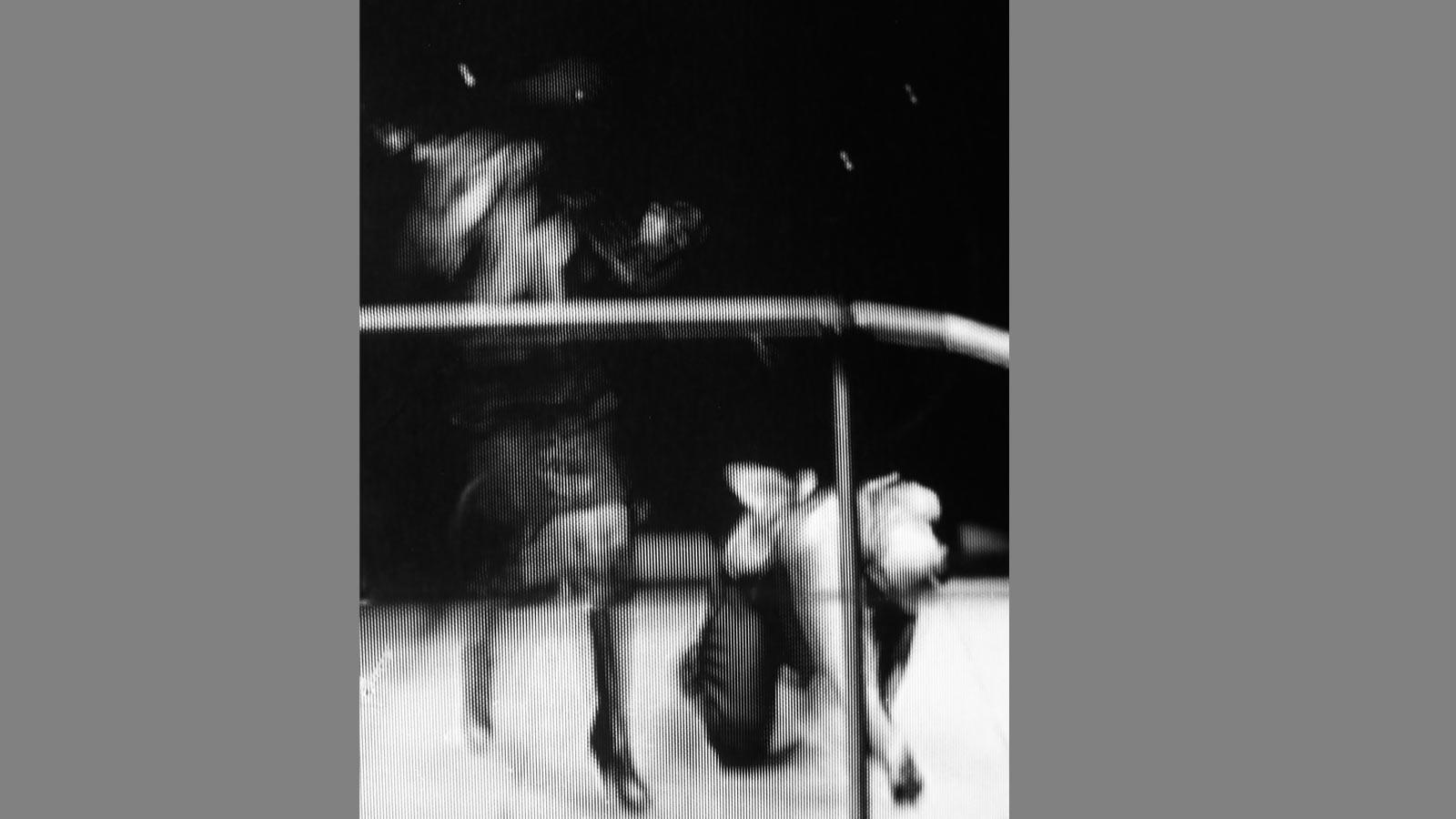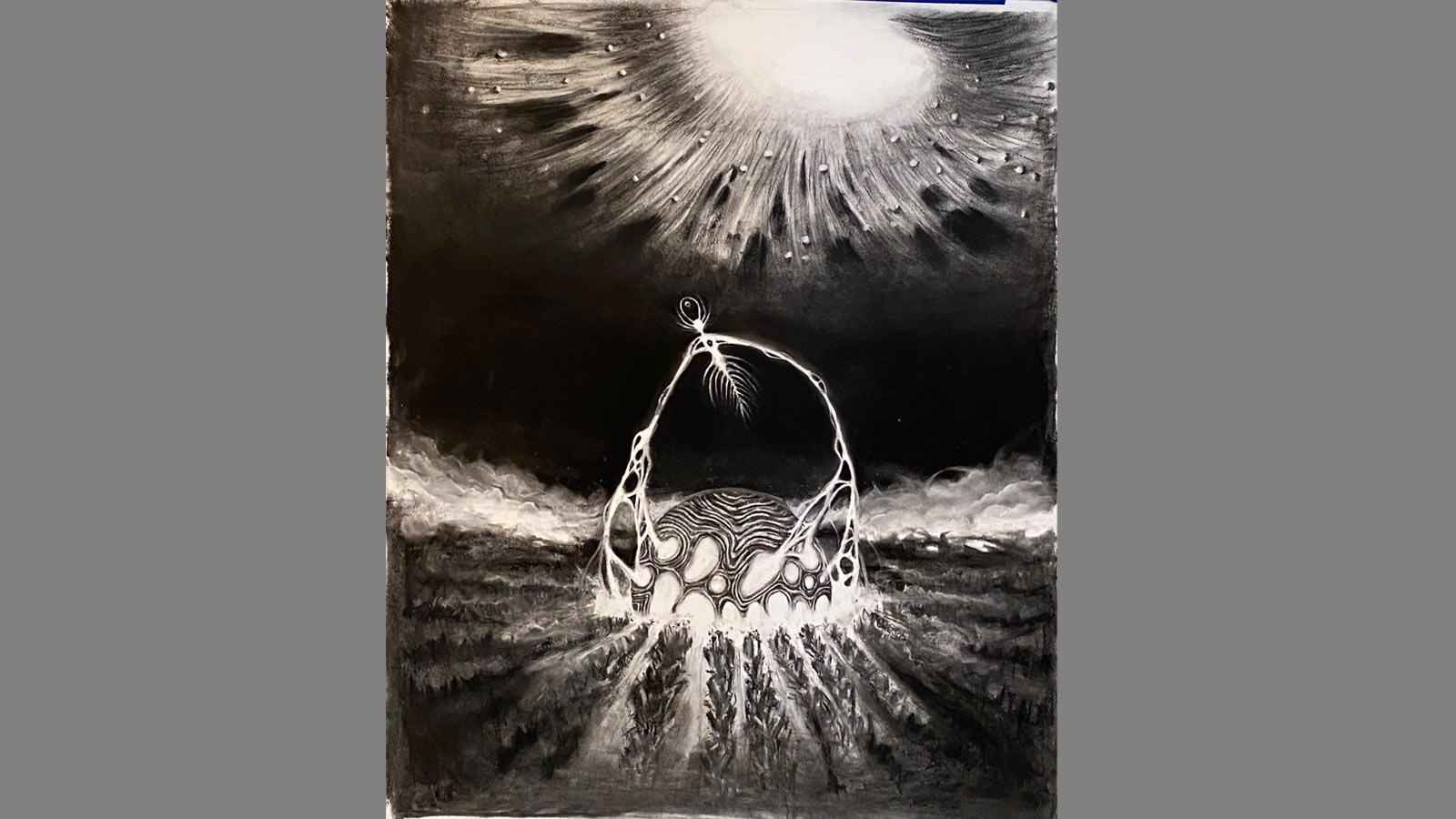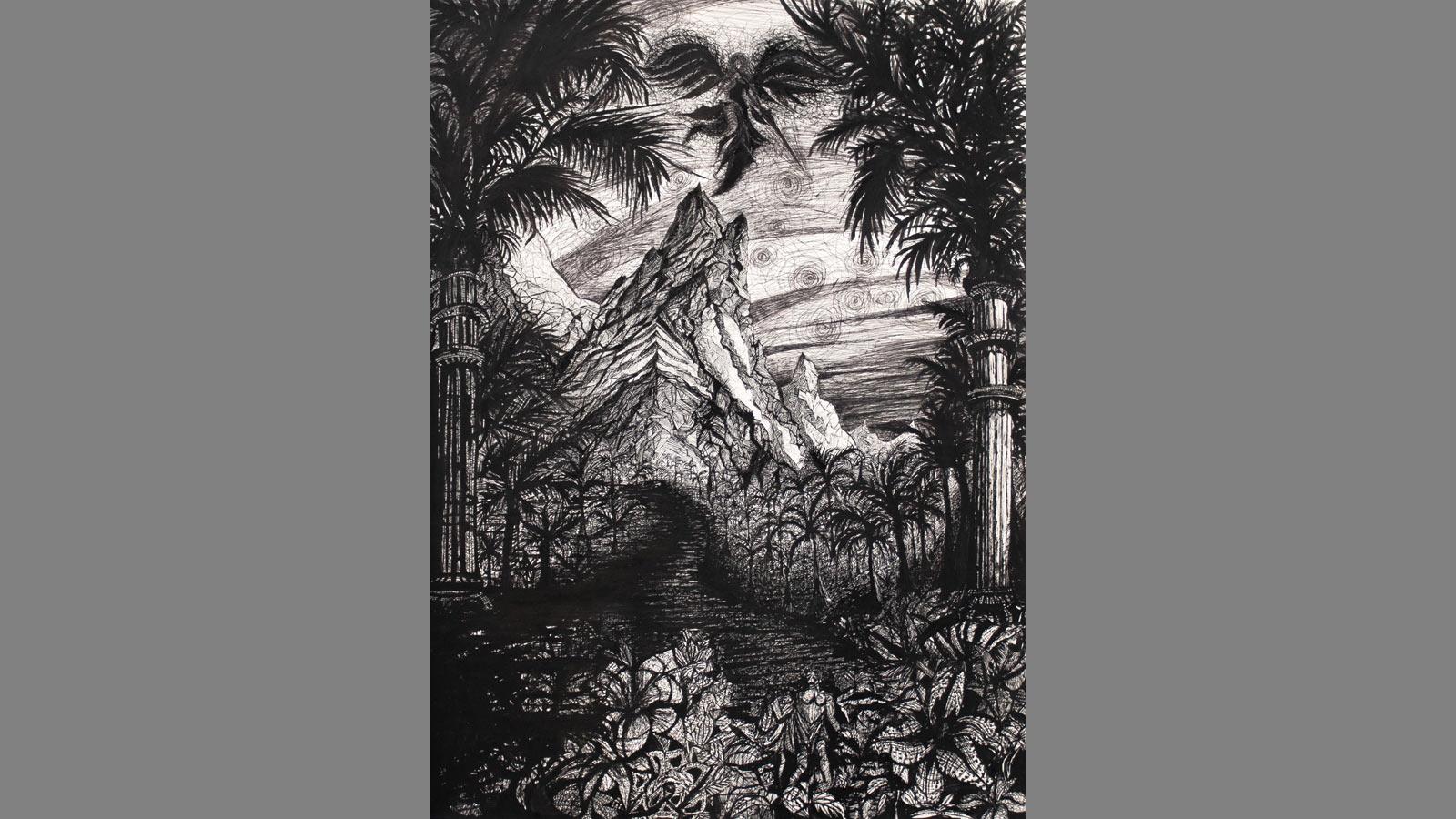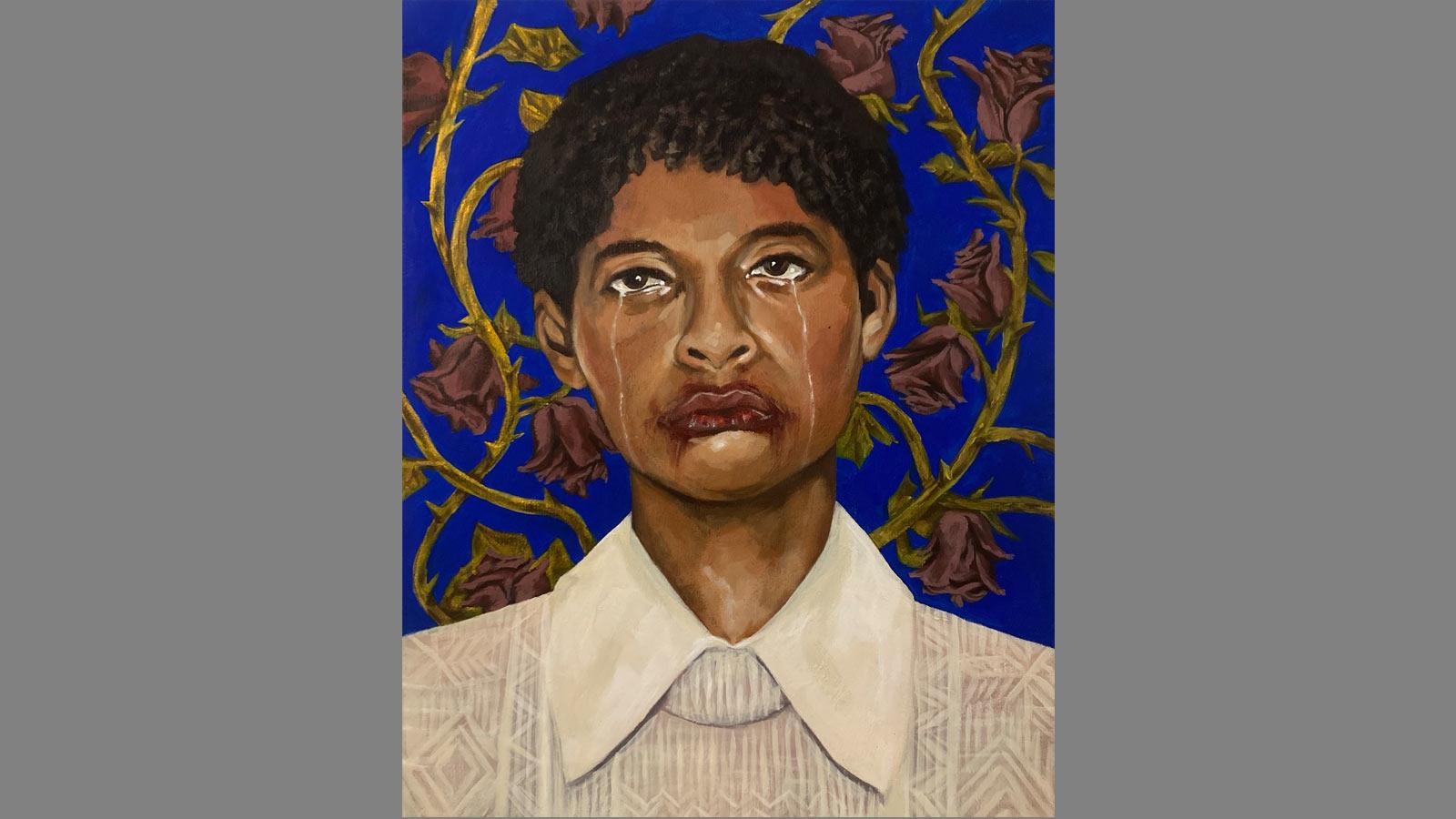 Al-Mansur, '23, Submit (& Confess), photo print, 2023
Xue Ying Huang, '25, Cataclysm, charcoal on paper, 2023
William Flashnick, '26, Expelt from Eden, Born are Sinners, ink, 2023
Gavriella Gonzalez, '24, Hasta Que Te Conocí, acrylic on canvas, 2023
Individual Exhibiting Artists
Alisia Alaniz, Al-Mansur, Abigail Arena, Aidan Bell, Zack Bennardo, Jess Bircaj, Bubbles, Cat Caldarola, Jordan Cann, Matthew William Carpenito, Ren Cazell, Hillary Clark, Anderson Cox, Eleanor Dexter, William Flashnick, Gavriella Gonzalez, Daniella Herrera, Xue Ying Huang, Dan Ianello, Jah, Collin Kelley, Kore, Tien Lai, Olivia Long, Audrey Louie, Agnes Loukine, Mildred M., Gianna Molina, Julia Morrison, Xandria Nic, Glorious Osarenren, Garrett Palsma, Jenisha Patil, Mia Scagnelli, Allie Sidio, Su, Tinatin, and Michelle Vigueria.
Group Projects
ART 160: Digital Photography I with Prof. Inbal Abergil featuring Saumik Abedin, Victoria Baroody, Katelin Barreto, Yasmeen Blair, Xander Blumel, Christabel Bossman, Diamond Bryant, Amy Hopkins, Margaret Kelly, Zana Lukaj, Antonella Nieto, Gabrielle Preudhomme, William Purcell, and Emma Wannie.
ART 235: Traditional Animation with Prof. Linda Herritt featuring Nataly Aviles, Jordon Cann, Victoria Castaneda, Persephone Harris, Emily Huang, Solace Lattery, Christine Liu, Mildred Martinez, Caitlin McCaffery, Fran McCaffery, Bill Pham, Caroline Schneider, Sarabeth Shannon, Grace Spath, Maria Tablada, and Christina Tredici.
ART255: Documentary Photography with Prof. Inbal Abergil featuring Hasan Akinyele, Katelin Barreto, Jonathan Becker, Naomi Bitton, Kayla Brown, Indy Clark, Jah Guillermo, Daniella Herrera, Ameerah Karim, Marianne Parra, Minje Seo, Cameron Sweigart, and Lizzie Venezia.