This exhibition was on view February 11–March 25, 2023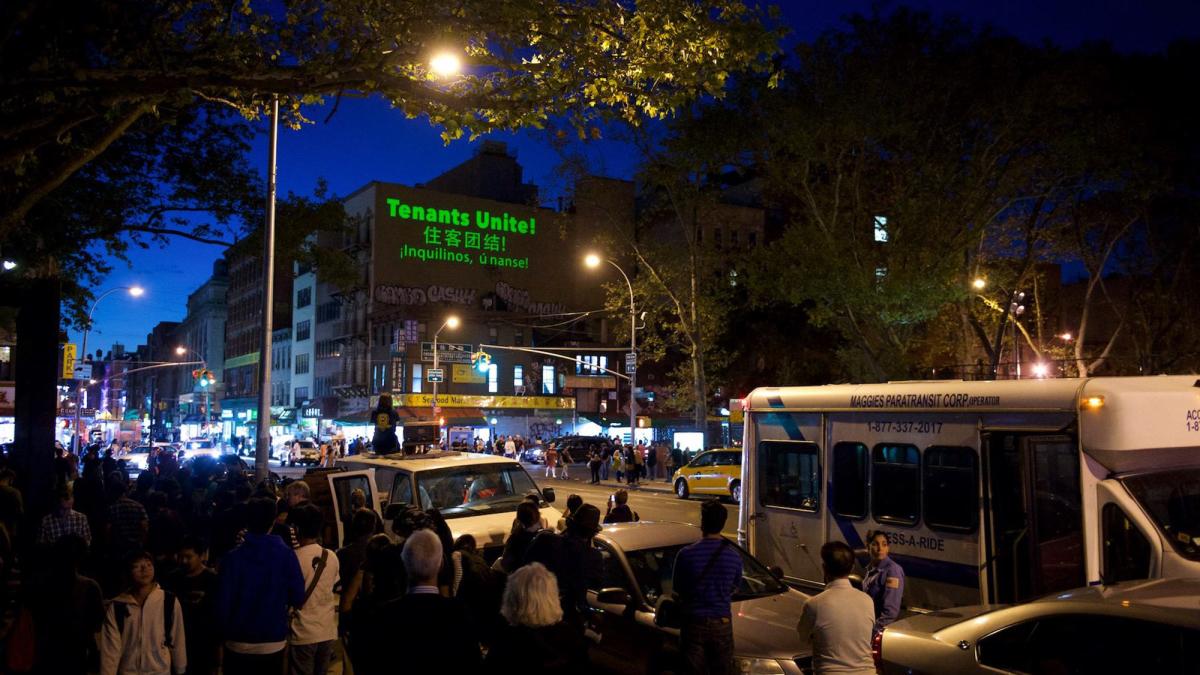 Pace University Art Gallery is pleased to present "Degentrification Archives," an exhibit by the Chinatown Art Brigade (CAB) which uplifts the stories of people most directly impacted by the gentrification of Manhattan's Chinatown, with the long-­term goal of protecting and preserving their neighborhood. The exhibit opens on Friday, February 10 with a public reception featuring DJing by Sbarro Soundsystem from 5:00 p.m.–7:00 p.m.
CAB is an intergenerational collective driven by the fundamental belief that cultural, material, and aesthetic modes of production have the power to create change. CAB is comprised of Asian American and Asian diaspora identifying visual artists, media makers, writers, educators, archivists, and organizers with deep roots in Manhattan's Chinatown. Together they make work that centers art and culture as a way to support community-led campaigns around issues of gentrification and displacement. In conjunction with the exhibit, a panel of CAB members will give an artist talk on Wednesday, February 22 at 5:00 p.m at the Pace University Art Gallery.
Since 9/11, Chinatown has seen the loss of more than 600 garment factories and over 15,000 housing units for working-class families. More than 20% of its Chinese population has been forced to relocate with a 30% rise in luxury housing and a swiftly growing White population that threatens to replace the cultural identity of the neighborhood. CAB's multi-media exhibit features short videos and testimonials from tenants, residents, and housing activists telling their own stories. Via interactive media platforms like augmented reality (AR) and online mapping, viewers may unpack and place the lived experience of evictions and gentrification. Through their community-based work, CAB seeks not just to preserve the facade of buildings, but to keep the cultural memories associated with places alive, local businesses and community centers open, and tenants in the homes where they have raised their families.
The "Degentrification Archives" exhibition also includes archival material, photographs, videos, place-keeping maps, large scale projections, banners, and posters from direct actions spanning CAB's seven-year history of actions. Additionally, the exhibition also celebrates the racial justice, housing rights, and community organizing history of CAAAV Organizing Asian Communities, CAB's partner organization. In the dedicated lab space, a timeline highlights CAAAV's nearly 37 history along with photographs, videos, and related ephemera.
This exhibit is made possible by the New York State Council on the Arts with the support of the Office of the Governor and the New York State Legislature.