This exhibition was on view June 1–September 17, 2021
A photo exhibition by Dondre Stuetley, '15
We Wear the Mask
by Paul Laurence Dunbar (1872-1906)
We wear the mask that grins and lies,
It hides our cheeks and shades our eyes,—
This debt we pay to human guile;
With torn and bleeding hearts we smile,
And mouth with myriad subtleties.
Why should the world be over-wise,
In counting all our tears and sighs?
Nay, let them only see us, while
We wear the mask.
We smile, but, O great Christ, our cries
To thee from tortured souls arise.
We sing, but oh the clay is vile
Beneath our feet, and long the mile;
But let the world dream otherwise,
We wear the mask!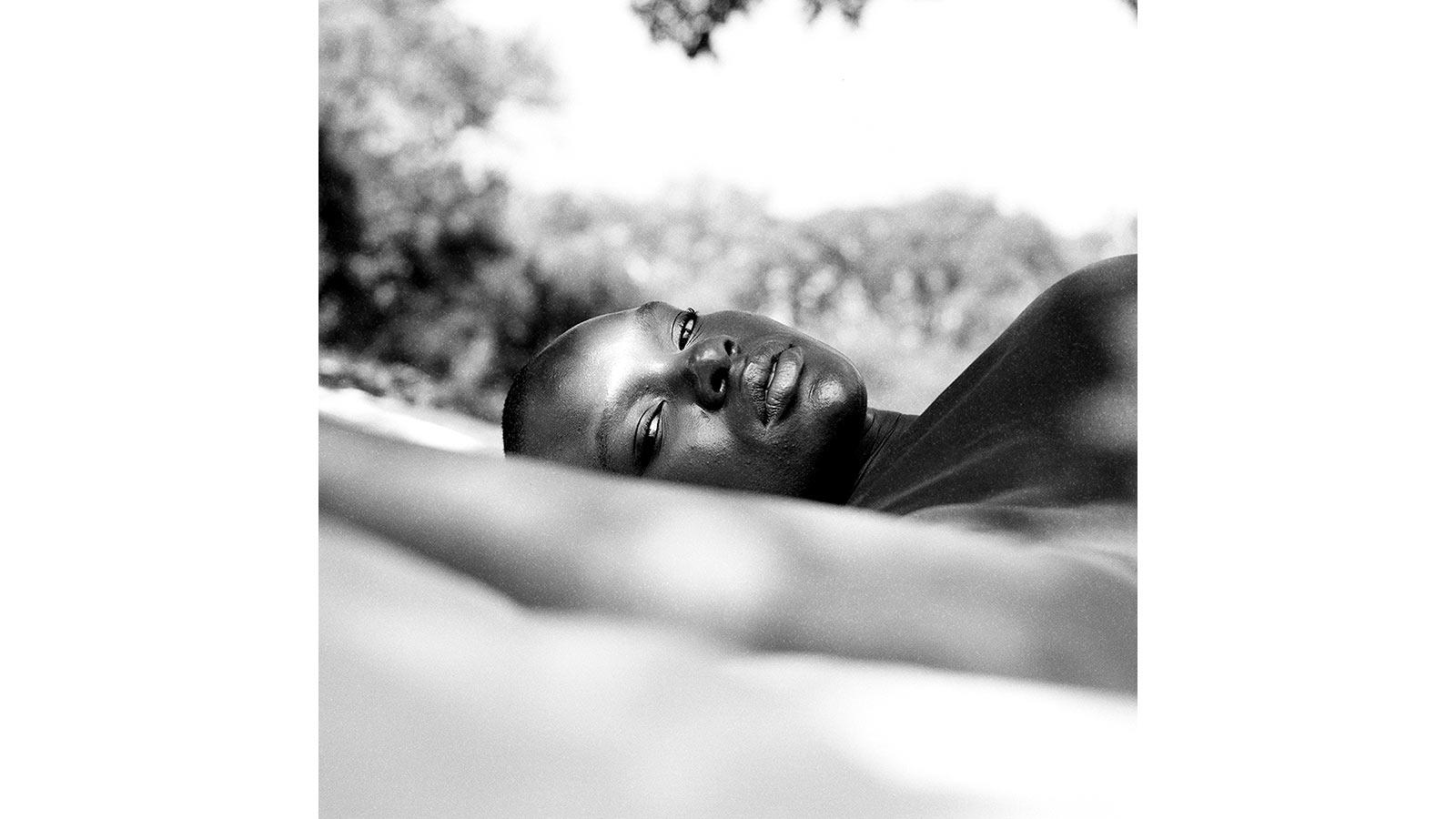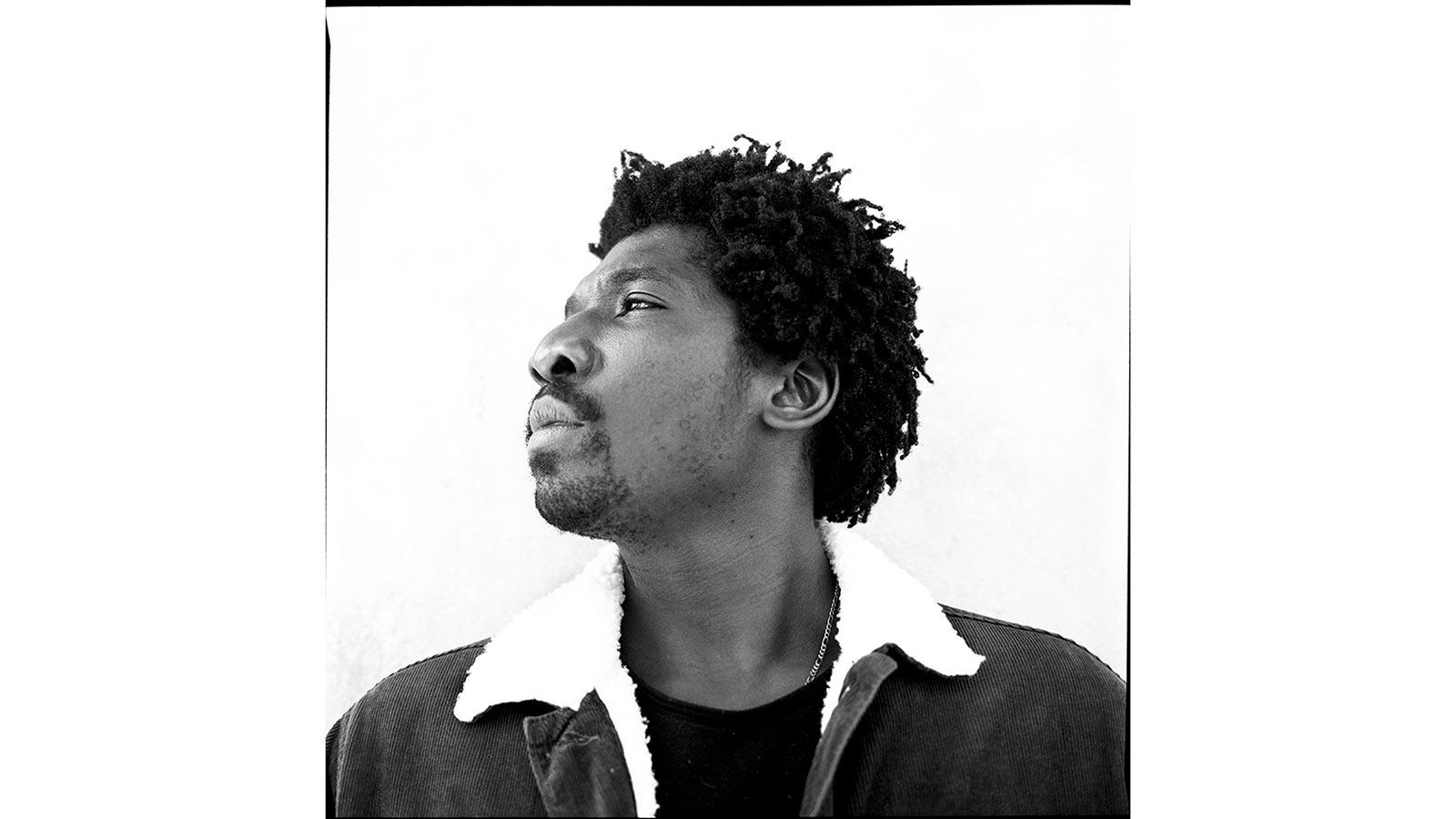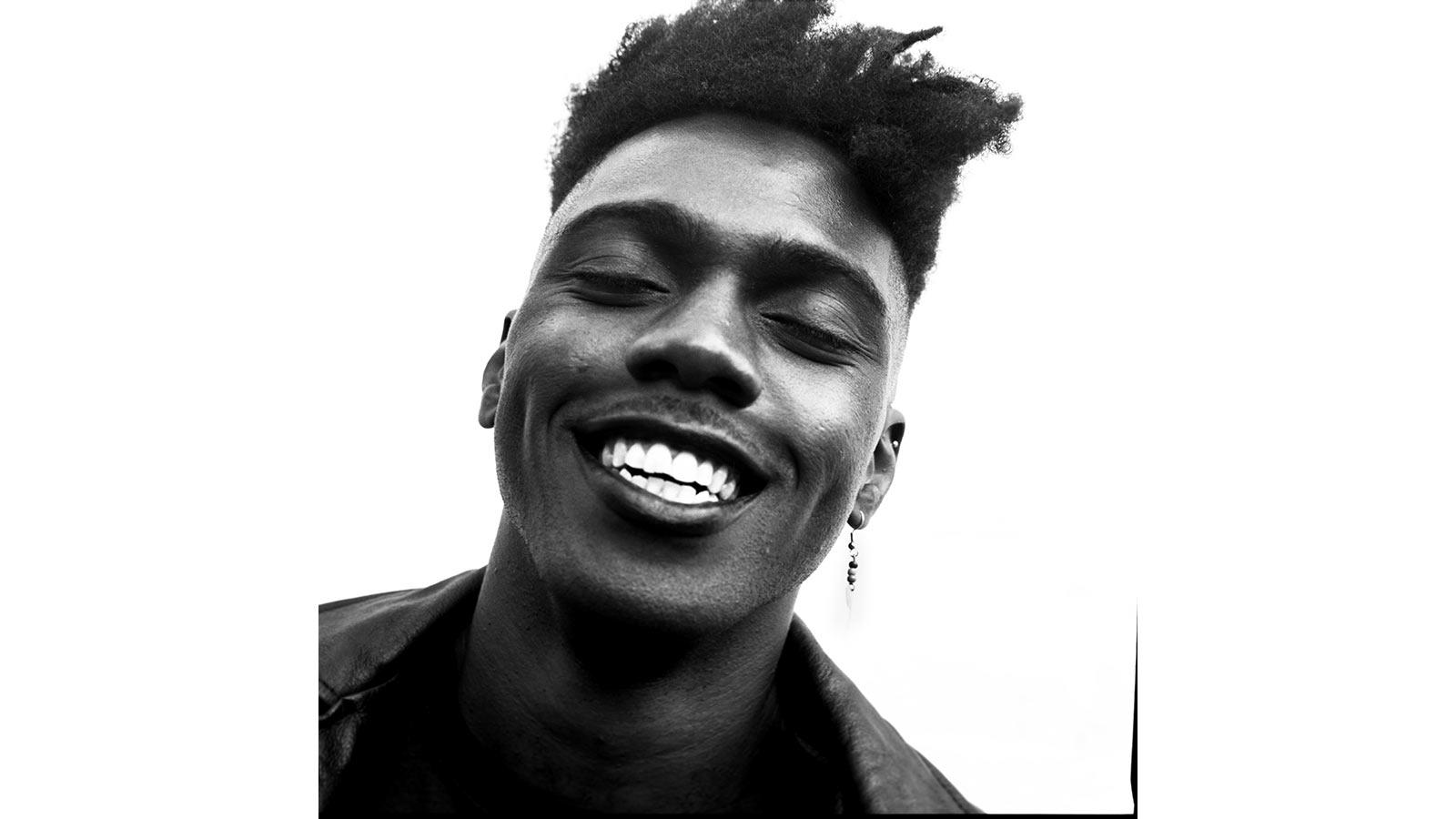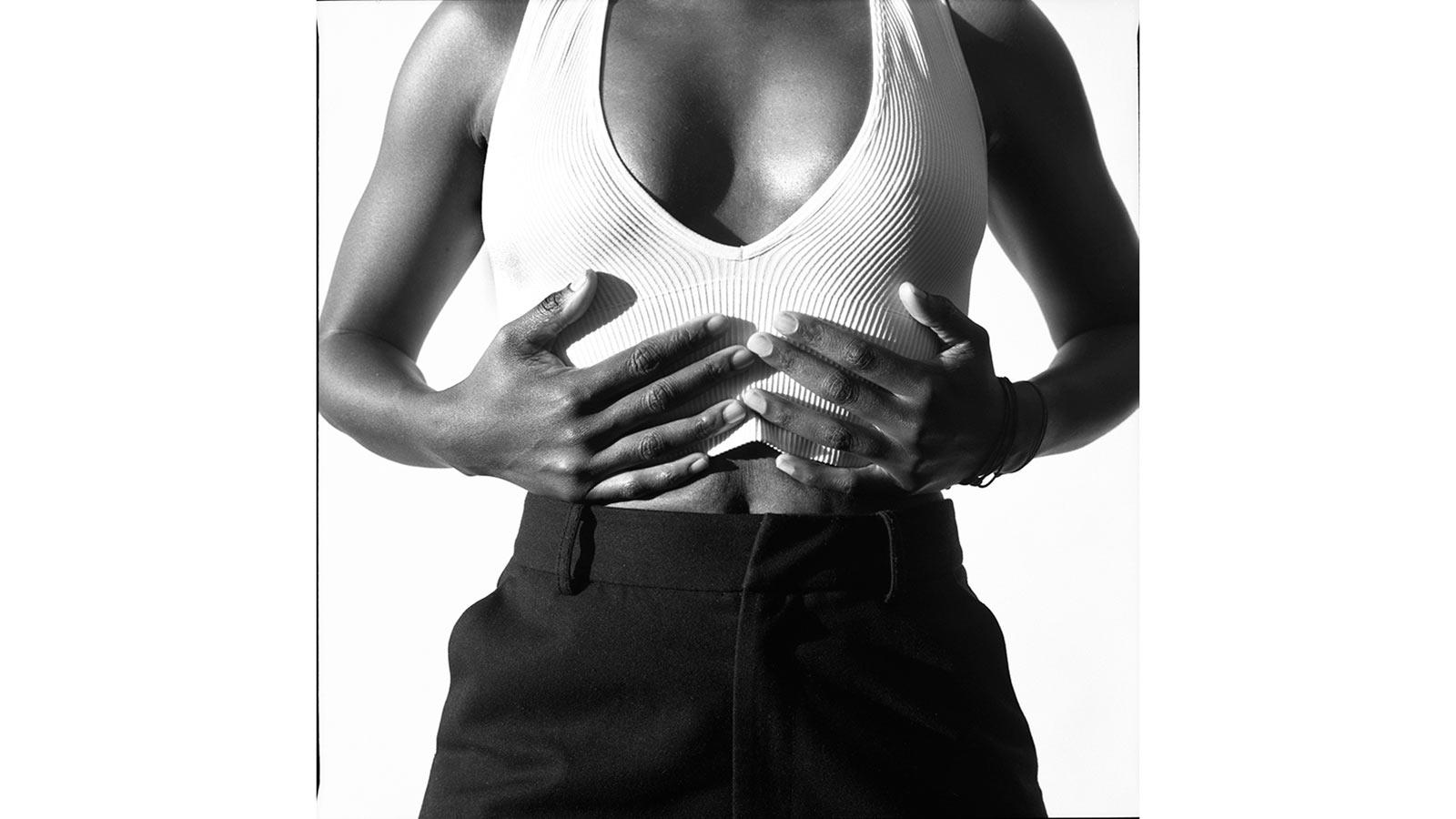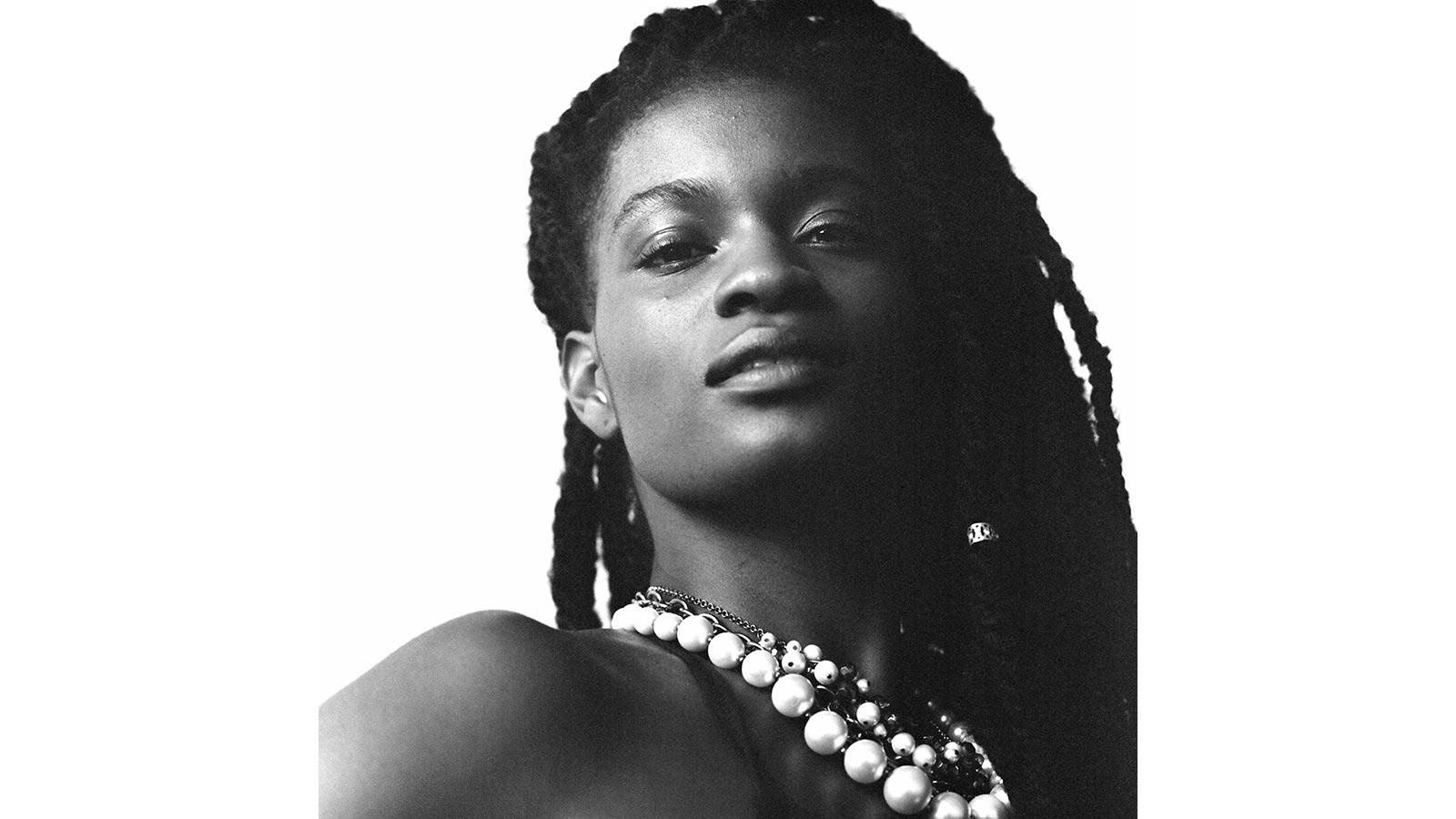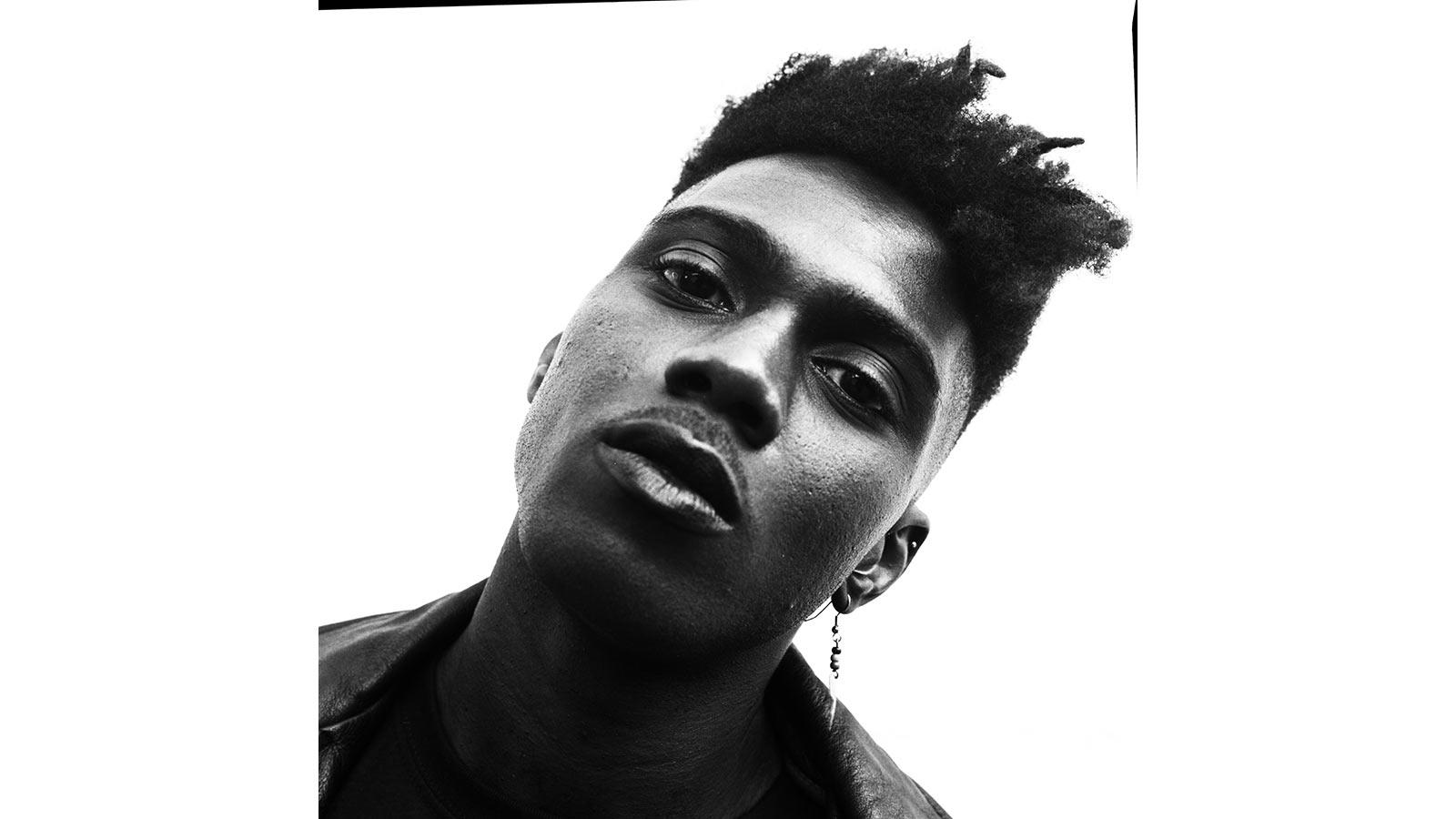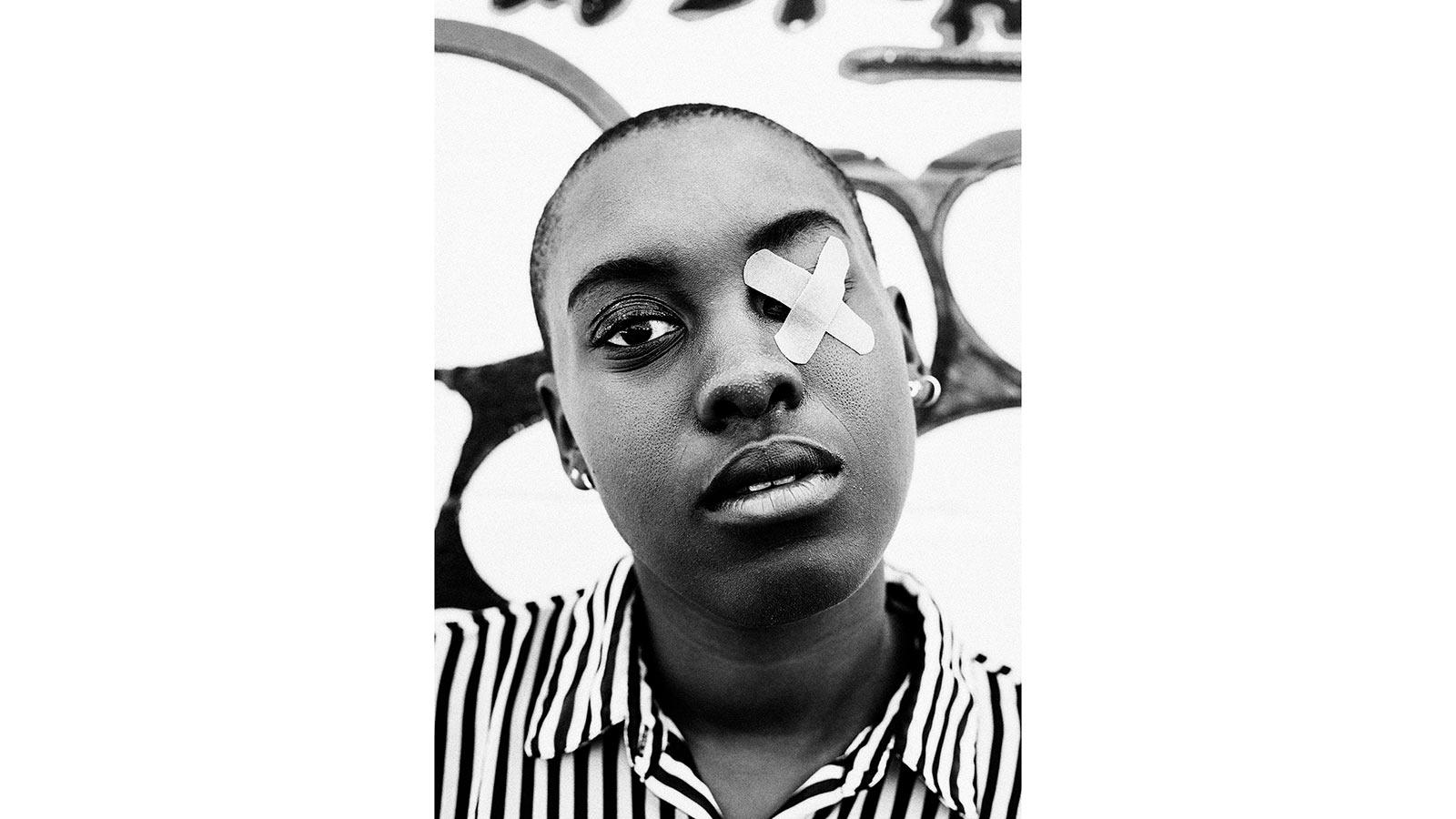 Artist Statement
My body of work examines the reclaiming of black identity and space within a societal oppressive state. Through portraiture, I question the roles of patriarchy, racism, homophobia and gender discrimination on the dismantling of black subjectivity. Each black and white portrait is taken around New York City. A mecca for differential black identities, I find my subjects in everyday walks of life. Found objects are symbolically used as props, discussing the struggles and perseverance of African Americans reclaiming a sense of self. Cotton, pearls, and band-aids covers thematic issues over systematic brutality, sexual politics, and gender nonconformity.
Biography
Dondre Stuetley is a visual artist, currently residing in Brooklyn, NY. Through portraiture he examines the interplay between race and gender. Exploring realms of self-identity, his work investigates issues of vulnerability and the role of societal stigmas. Stuetley's work has been exhibited in the New Orleans African American Museum and The Living Gallery. He is currently a member of the Enfoco Professional Development Series. Stuetley received a BA in from Pace University in 2015.