This pop-up exhibition was on view October 13-25, 2020
Pace University is pleased to present a pop-up exhibition of Masked NYC: Witness to Our Time by AJ Stetson. Amidst the Covid-19 pandemic and our country's long overdue reckoning with racism, Stetson has created portraits of fellow New Yorkers wearing their masks, often at Black Lives Matter and LGBTQ+ rallies. More than two dozen four-foot vinyl panels, drawn from over 850 photographs taken, will be displayed for street-level, window viewing during daylight hours from October 13–25, 2020 at the gallery's 41 Park Row location in Manhattan.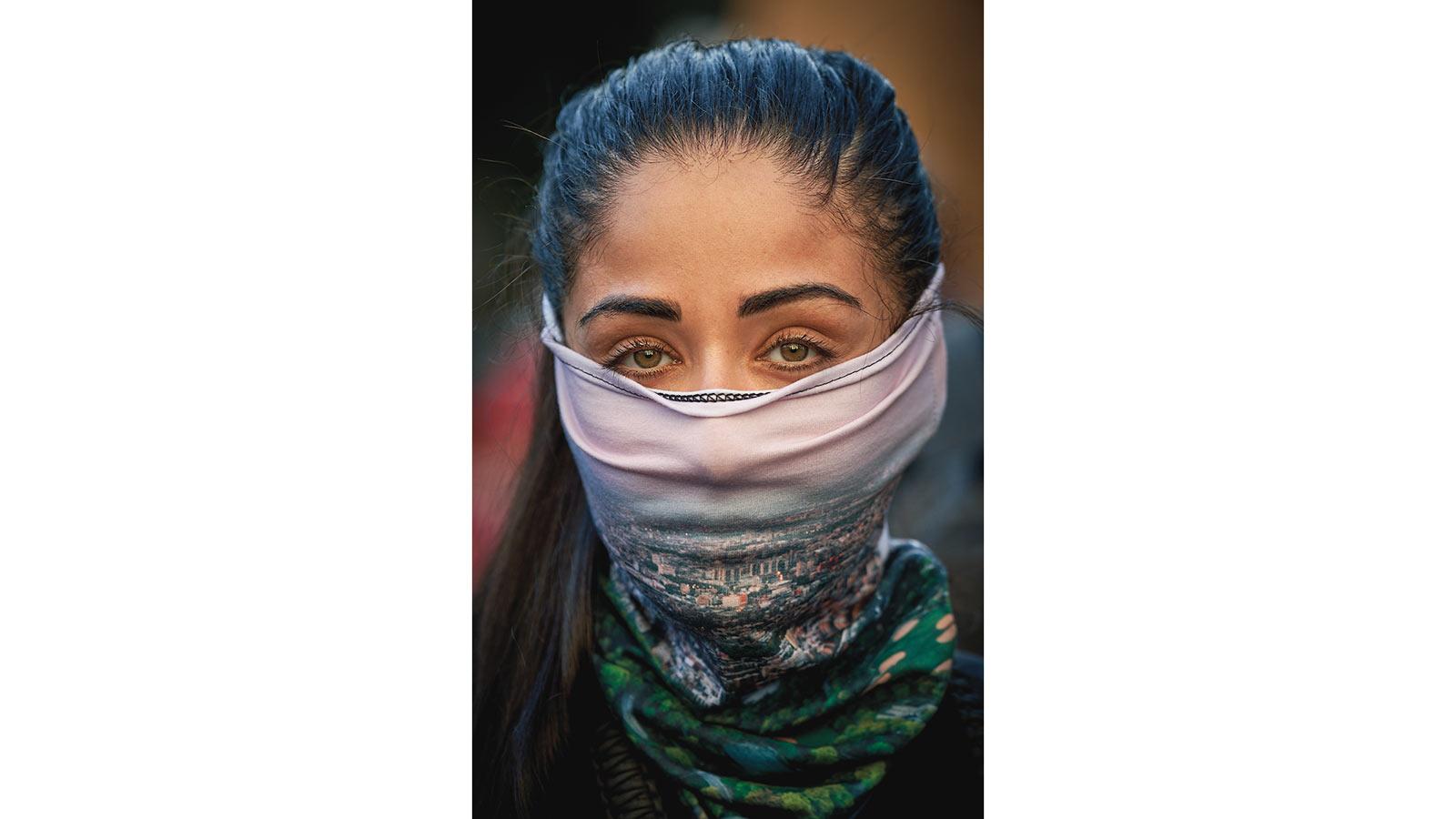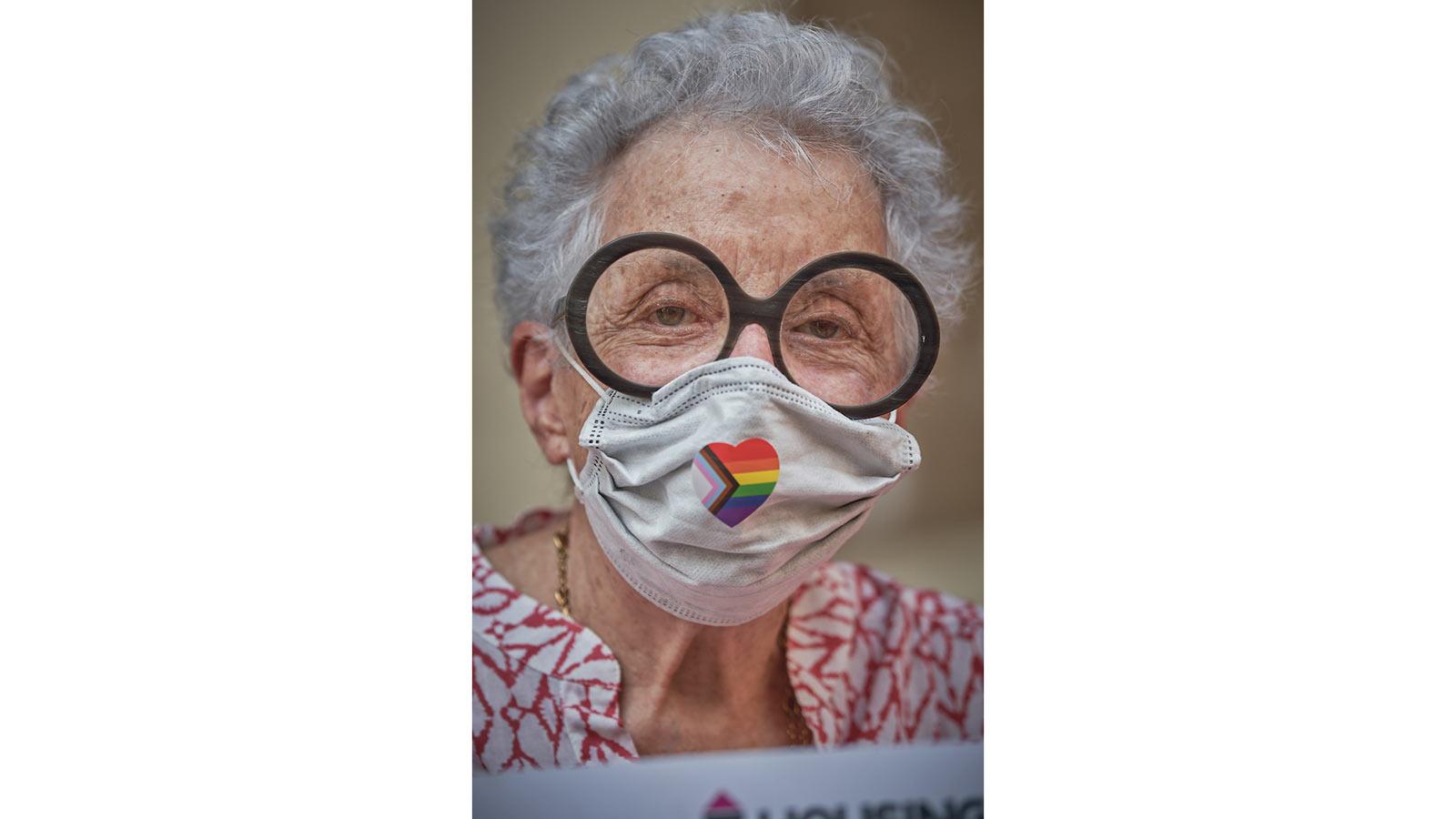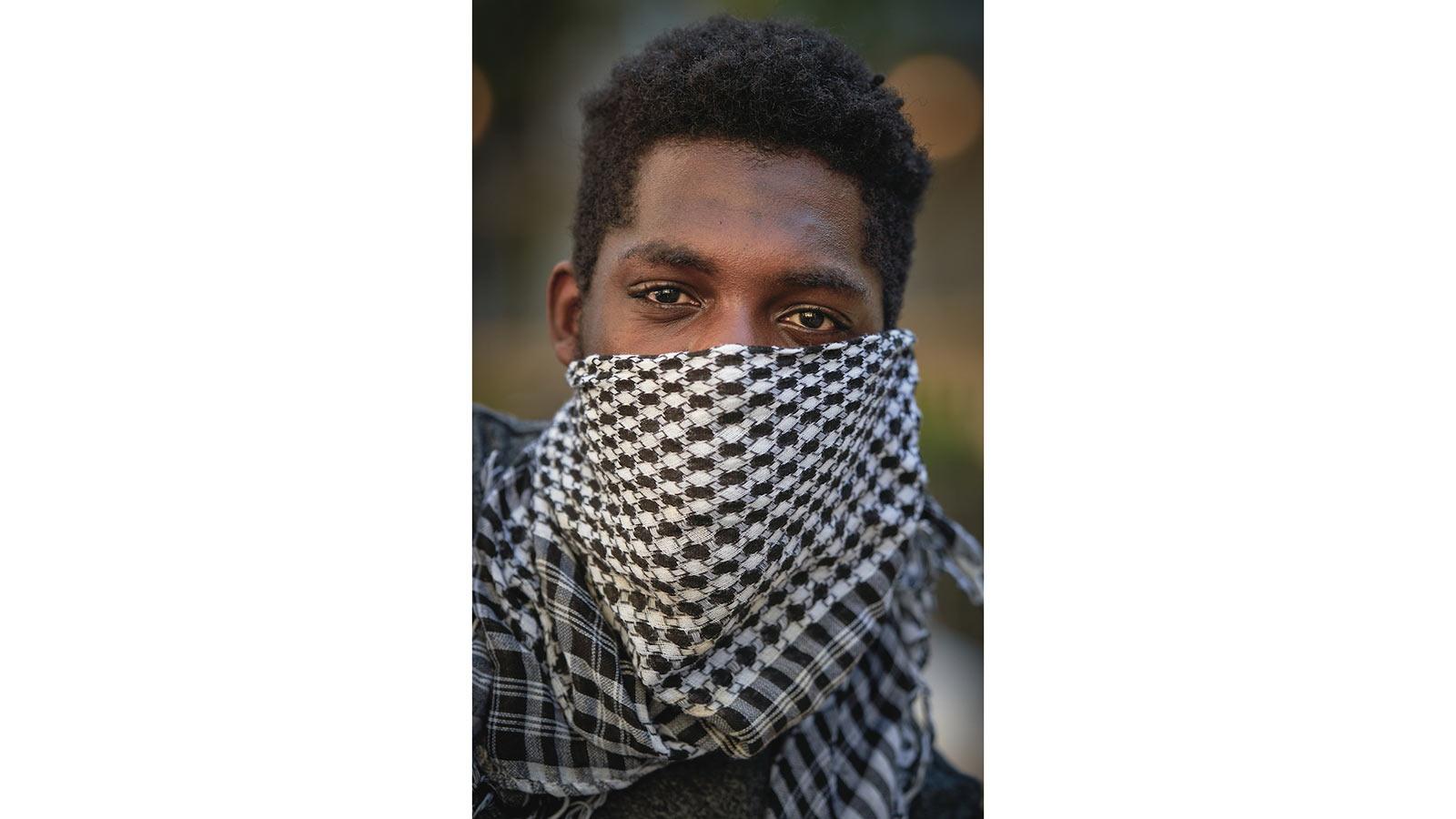 After recovering from Covid-19 himself and withstanding a 25-day quarantine, Stetson began by capturing portraits of his masked housemates. Finally able to leave the house, he rediscovered New York City by bicycling through the boroughs, photographing friends and the larger community of masked New Yorkers. Then, on May 25, after coronavirus had stopped the breath of so many worldwide, Minneapolis police officer Derek Chauvin pressed his knee to the neck of George Floyd, stopping his breath and killing him. As New Yorkers rallied for racial justice, Stetson joined the protests and continued to document his neighbors, each expressing community care and individuality with their masks. In all cases, he asked for permission before photographing each subject and used a telephoto lens to remain socially distanced.
This exhibition was first mounted on the fence of the historic Quaker Meeting House on East 15th Street in Manhattan in September 2020. Future exhibitions have been confirmed for the Urban Justice Center and the Fourth Universalist Society. All profits realized from this project will be donated to the Know Your Rights Camp COVID-19 Relief Fund, founded by Colin Kaepernick to help address the pandemic's disproportionate effect on communities of color.
About the Artist
A longtime New Yorker, AJ Stetson has been photographing since a childhood encounter with a crocodile. His fascination with what he calls the "beauty of the miraculous and the mundane" has led him high and low, making both underwater and aerial photographs and videos on five continents. Subjects have ranged from sea lions in La Paz to the night skies on the Great Barrier Reef. Recent work also includes his fascination with bodies in motion that comprises Cirque du Soleil performers, ballet dancers, and athletes. He is a native of Rhode Island, a dual citizen of the U.S. and Italy, and a magna cum laude graduate of Williams College.