Childhood Education, BS
Location
New York City

Westchester
Build a Learning Foundation
Teachers of grades 1–6 arguably have the greatest responsibility: to provide students with a solid foundation that encourages a life of learning. With the bachelor's of science in childhood education, you can choose from one of the following concentrations: biology, English, history, mathematics, or Spanish (NYC Campus only). This program leads to a bachelor's degree and the New York State Initial Teaching Certificate in Childhood Education.
Get Ahead of the Class
Practice real teaching using our virtual reality classroom simulator. Did you know that Pace is one of the only schools in the region with this technology?
Our teachers enter the field with experience! From your sophomore year, you'll participate in immersive fieldwork and student teaching experience that include tutoring and small group instruction.
Start your pathway to our combined degree program. More than 90% of our students continue on to our 5th year combined degree program in Special Education, Literacy, and TESOL. Get your bachelor's and master's degree, and at least two teaching certificates in just five years.
Get hired! We have strong partnerships with local school districts and our students are getting hired before they even graduate.
Image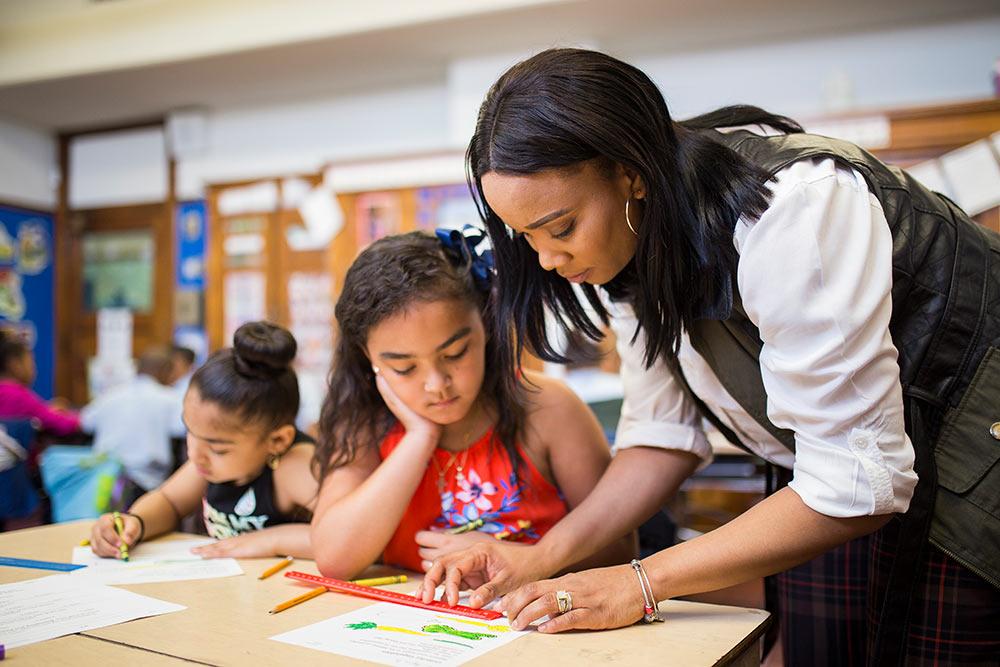 Take Courses Like…
Our Childhood Education program is nationally recognized and leads to a bachelor's degree (BS) and the Initial Teaching Certificate in Childhood Education (Grades 1–6).
Add Opportunities and Experiences
Because experience is key, starting in your junior year, you will participate in our Center for Professional Development (CPD) model where you will practice your teaching skills through the completion of your undergraduate program. Receive hands-on experience in schools one day a week in your junior year and between two and five days during your senior year. You'll observe and tutor students, as well as provide small and eventually whole group instruction. Not only will you be able to apply what you are learning in the classroom, but you will also have the opportunity to explore different grade levels as you proceed through the program. As a CPD candidate, you have a unique opportunity to foster professional relationships with mentor teachers, students, and school staff, all in support of the diverse population of the students that you are serving.
Choose Your Career
Elementary School Teacher (grades 1–6)
Career Options
NYC DOE
Westchester, Rockland, and Putnam Public School Districts
of our graduates are employed
Highest Paid Education Graduates (Source: College Factual)
Special Education Job Placement (Source: Intelligent.com)