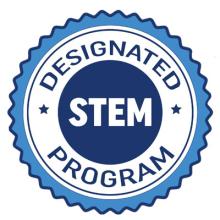 This program is STEM designated, which means you will be trained in areas of technology that are in high demand with United States employers. International students studying in person on student visas will be eligible for an Optional Practical Training (OPT) extension of 24 months, for a total of 36 months.
Blend Technology With Strategy
Good business is founded on good decision-making—and good decisions are informed by data. When you study information systems, you get the best of both worlds. Learn how to understand complex systems to analyze data before applying it to strategic decisions that bring the best results.
The Value Proposition
Learn the skills that will make you an indispensable part of the team—businesses and organizations depend on those able to bridge the gap between business and technology for strategic decision-making.
Specialize in one of seven exciting career tracks: Database Management, Data Science, Business Intelligence, User Experience, Telecommunications Management, Health Information Systems, and Security and Information Assurance.
Impress interviewers with your portfolio, built through classwork and practical experience gained in labs and clubs.
Take Courses Like…
Information Systems Design and Development, Database Programming, Data Science, Customer Relationship Management, Visual Design for Technology, Networks: Routing and Switching, Geographical Information Systems, Organizational Theory and Management, Network Security, and much more.
Add Opportunities And Experiences
New York is one of the tech capitals of the world. Jobs and internships abound in not only New York City, but in the surrounding area, too. In Westchester, the business, bioinformatics, and healthcare tech scene is thriving. Our faculty and alumni network spans across the world and provide access to well-paid internships and excellent jobs. You'll meet these alumni at many events taking place on campus and online: workshops, tech talks, and our leadership series.

Foundational theory is important, and the best way to make sure you understand it is with practice. At Pace University, Seidenberg's faculty-led tech labs are here to help. Work with professors and fellow students at labs focusing on cybersecurity, robotics, data analysis, mobile app development, computer forensics, and so much more. Seidenberg Creative Labs, a small student business, builds websites and apps for real clients. The Cybersecurity Club and Artificial Intelligence Club work together on projects. Be a part of it all when you come to Pace for your master's degree.
"Skills: build them, practice, and do projects. That is all that matters. Life is easier if you can do something not everyone can do. Take up courses that build your skill set. Do personal projects, and most importantly, finish them. It's a really satisfying feeling to learn a new skill and produce something out of it."

—Ronik Laungani '20
Choose Your Career
Companies depend on information systems specialists to make strategic business decisions. As a graduate of the program, you'll be positioned to guide organizations toward better decision-making based on data. One of the best things about tech jobs is that they're available in every industry, which makes them as numerous as they are diverse.
Career Options
Business Analyst
Cloud Administrator
Cybersecurity Specialist
Database Administrator
Data Analyst
Data Scientist
Entrepreneur
Mobile App Developer
Software Developer
vArchitect
and more
Where Graduates Are Employed
Amazon
Facebook
Federal Bureau of Investigation
Google
IBM
JPMorgan Chase
Microsoft
Morgan Stanley
Prudential
United States Government
average salary for information systems analyst in NYC (Source: Glassdoor)
number of new US tech jobs in past year (Source: CompTIA)
of Seidenberg students are employed, continuing their education, or pursuing service within one year of graduation