Computer Science, PhD
Location
New York City

Westchester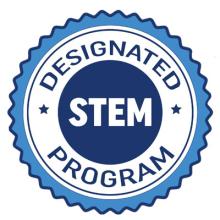 This program is STEM designated, which means you will be trained in areas of technology that are in high demand with United States employers. International students studying in person on student visas will be eligible for an Optional Practical Training (OPT) extension of 24 months, for a total of 36 months.
Research and Innovate
The PhD in Computer Science is a small and selective program at Pace University that aims to cultivate advanced computing research scholars and professionals who will excel in both industry and academia. By enrolling in this program, you will be on your way to joining a select group at the very nexus of technological thought and application.
The Value Proposition
Highly selective program that only accepts students with proven research experience, enabling focused and individualized teaching.
Students are closely integrated in strategically significant applied research projects and make original contributions to the field in topics like machine learning in medical image analysis, robotics, biometrics, data analytics, and much more.
The Pace University PhD in Computer Science is the first of its kind in the Hudson Valley, and is built on a tradition of rigorous research and faculty expertise.
Take Courses Like...
Advanced Algorithms, Quantum Computing, Pattern Recognition and Machine Learning, Research Seminars, Introduction to Big Data Analytics, Independent Research courses.
The primary feature distinguishing the doctor of philosophy degree is the ability to make original and innovative contributions to a field of study through one's research efforts. The PhD in Computer Science is designed to produce productive research scholars who will typically assume academic positions in their chosen fields. Through class work and mentoring relationships with faculty, students obtain state-of-the-art theoretical and methodological foundations to design and conduct this research independently.
Add Opportunities and Experiences
Our PhD in Computer Science will bring you into a community of faculty and fellow students where you can conduct research into specialty topics such as algorithms and distributed computing; machine learning in medical image analysis; robotics; cybersecurity; pattern recognition and machine learning; biometrics, big data analytics; business process modeling; and educational approaches using emerging computing technologies. Our PhD students often take on teaching assignments where they can share their knowledge, gain teaching experience, and support their studies.
The Seidenberg experience includes access to a vast network of faculty and alumni, who you'll meet on or around campus, at speaking and networking events, and in the classroom. As you work on your dissertation research project, you will participate in engaging and rewarding work and get supported to publish and present your work at conferences around the world.
Choose Your Career
Careers in computing remain in very high demand and offer not only the comforts of a high-paying job, but also the intellectual challenges of a creative and productive profession. Graduates of the PhD in Computer Science typically go on to careers in academia, but there are countless industry positions available for experts in their fields.
Career Options
Machine Learning Data Scientist
Research Scientists
Software Developer
University Faculty
Where Graduates are Employed
Amazon
Facebook
Federal Bureau of Investigation
Google
IBM
JPMorgan Chase
Microsoft
Morgan Stanley
Prudential
United States Government
number of new US tech jobs in past year (Source: CompTIA)
of Seidenberg students are employed, continuing their education, or pursuing service within one year of graduation