Biology and pre-med alumnus Donald Moore is an award-winning, Brooklyn-based physician who advocates for the best care for his patients and improvements in healthcare public policy.
Image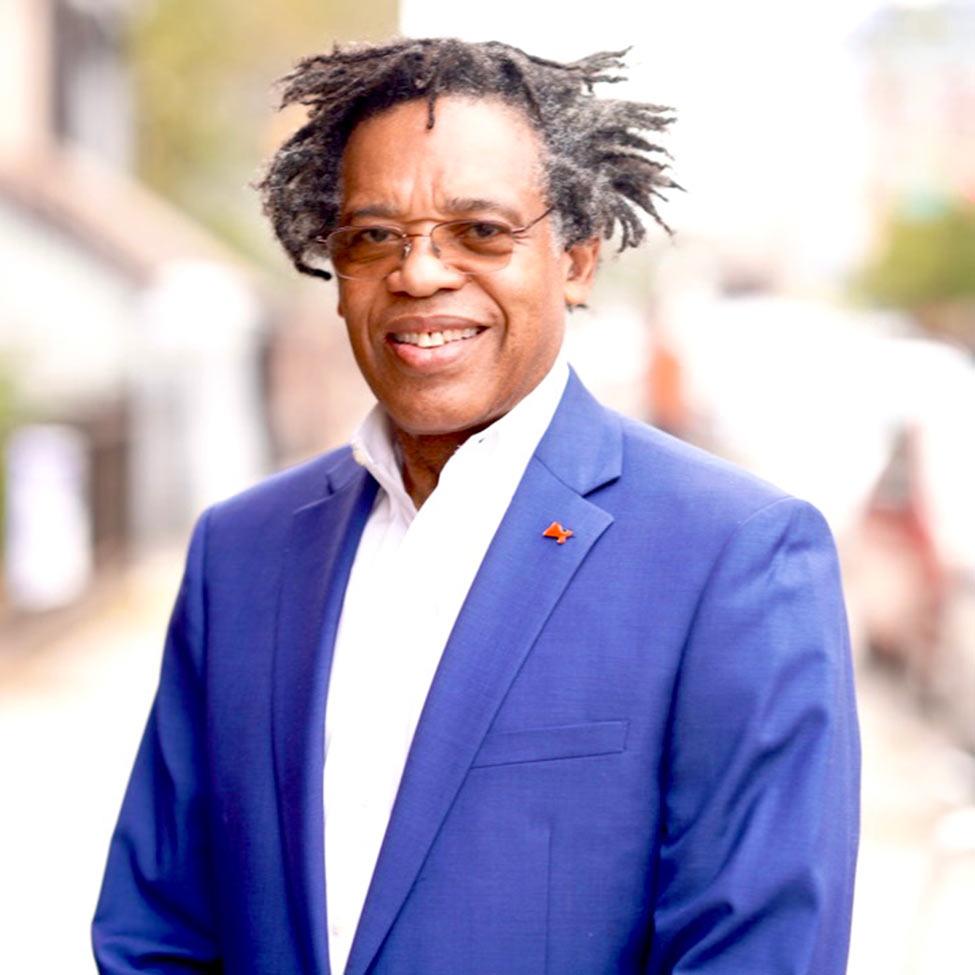 Why did you choose to pursue biology and pre-med as a course of study as a Pace student?
Professor Chunosoff suggested I become a doctor because I had done well in biology for non-science majors, and I agreed with her suggestion, even though I had little knowledge of what doctors did.
A short time after I had made the decision to pursue medicine, I was hanging out by Pace Plaza when a car accident occurred on Park Row. Without hesitation, I ran to the scene to offer first aid. This seemed natural to me, and this scenario has recurred numerous times throughout my career as a physician.
Another factor that motivated me was encouragement from my mother, a nurse and a healthcare advocate. As a child, I remember seeing her in the newspaper with Jamaica's prime minister as she fought for better working conditions for nurses. She advised me to become a doctor and attend Yale Medical School.
Tell us about the type of medicine you practice, and some of the highlights of your career.
I was called to do this work, and for my patients, I advocate for the best available care. For the first 10 years of my medical career, I practiced both as an emergency medicine and primary care physician and was an inaugural member of the faculty of Kings County/Downstate Department of Emergency Medicine. I started my career at the onset of the AIDS pandemic, jumping into the moment and becoming an HIV-treating physician. My career path has exposed me to educational travel throughout the country, and eventually to South Africa, where I presented a poster at an international meeting in 2000. Today, I have taken a similar path with the COVID-19 pandemic.
As a physician, you only accept single-payer government insurance or direct payment for medical services. Tell us about your passion for and hope to influence public policy in healthcare.
After 10 years in medicine, my entrepreneurial desires led me to focus primarily on private, primary care practice, leading to a growing patient population. Over time, my disenchantment with commercial health insurance eventually led me to drop them and concentrate on government Medicare and Medicaid as a single-payer advocate and practitioner. My belief that America should have a universal single-payer healthcare financing system goes back to my training as a public health student at Yale (I wrote my thesis in 1980 on the healthcare system in Cuba). As an independent, private practice physician, I was able to go beyond the talk and practice mostly on my own terms, and what I lost in financial income, I was able to make up with psychic income. It has been my pleasure to give Grand Rounds to physicians, testify at legislative hearings, and speak to lay audiences on healthcare financing. In 2020, I was honored with a Health Justice Award from the Physicians for a National Health Program.
"For some, being a physician would be enough, but not for me. I would like to leave medicine a little better than I found it."
Physician burnout is real. As a physician, what do you strive for in your profession, and how is your work meaningful to you?
I do not think it has ever been easy to be a physician. Medicine is humanity's response to suffering and illness, and doctors and physicians are the teachers and healers. This role carries great responsibility, but it also comes with great reward and privilege. For some, being a physician would be enough, but not for me. I would like to leave medicine a little better than I found it. A delightful and meaningful aspect of my career is that I have had the opportunity to teach medical and nursing students from Yale, Cornell, Downstate, NYU, and Hunter. I continue to learn from teaching, and it is great to have a legacy of students who will make their mark on the profession and society.
How has Pace influenced you to be the person you are today?
I recall [former] Pace President Patricia Ewers saying that Pace was a place where ordinary people accomplish extraordinary things. I took this message to heart, and I am still working on accomplishing this "extraordinary thing." I am grateful that Pace prepared me to go to a great medical school so that I could be a well-trained doctor and be recognized as such.
Do you have any advice for our current students?
A formal liberal arts education should prepare one to learn, and the things one needs to know to advance in life will become apparent as you go further down the road. I went to Pace to study social sciences, but I ended up doing pre-med, as that was what I needed to become a doctor when I was called. I graduated from Yale medical school to study surgery, but I ended up practicing as an emergency medicine and primary care physician. In retrospect, these were all the right things for me to do, but it only became apparent after I had gone further down the road. One good piece of advice I did hear was "it's never too late to turn back if you're on the wrong road."