Our Vision
To ensure a well-informed citizenry committed to the protection of the human and natural resources on which all communities depend.
Our Mission
Our mission is to provide teaching, training, and research that mobilizes the resources of Pace University to advance environmental knowledge, ecosystem protection, and smart decision-making in the New York Metropolitan and Hudson Valley regions, with a special emphasis on the just development of healthy and diverse communities.
The institute supports applied research in conservation, sustainability, and environmental policy and justice in urban and suburban areas. In addition to providing experiential and place-based educational opportunities for students of all backgrounds, degrees, and academic levels we also foster collaboration with external partners through training and leadership.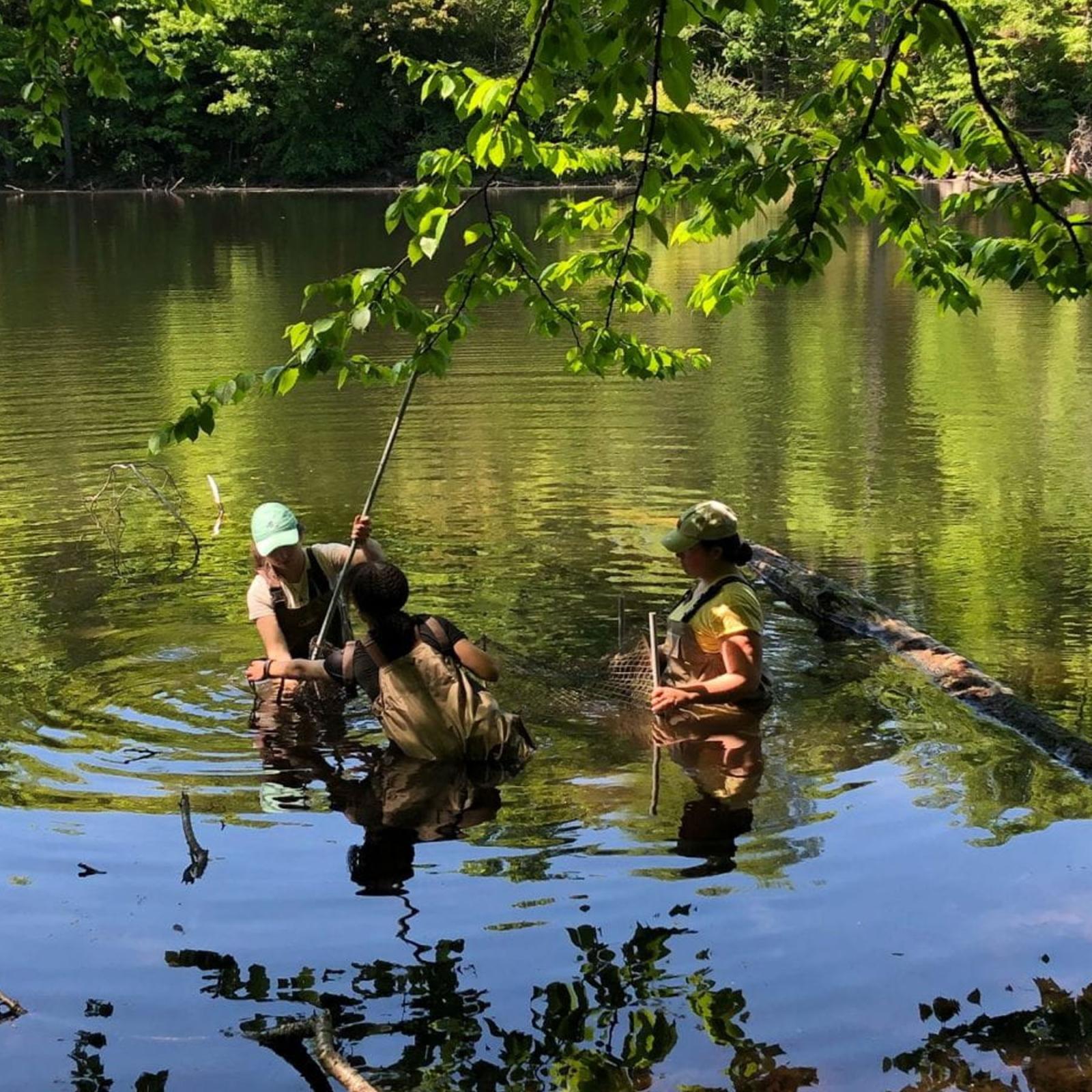 Center Resources
The Center consists of both physical and intellectual resources. While the physical resources are currently concentrated on the Pleasantville campus, the intellectual resources are located on both campuses.
Interested in working with us? Visit the Environmental Studies and Science blog to submit your proposal.
Environmental Laboratories at Pleasantville and New York CityYC
Environmental Classroom (seating for 30)
Outdoor Pavilion
Organic Gardens at Pleasantville and New York City
Workshop
Barn
50-acre forest
Various meadows, streams, and wetlands
Choate Pond
Stormwater Pond
Pollinator Gardens
Interpretive nature trail
Hiking trails

Faculty expertise in plant ecology, wildlife, ecosystems, water quality, climate change, environmental justice, environmental policy, sustainability, sustainable agriculture, geographic information systems (GIS), and statistics.
Connections to and collaborations with myriad environmental organizations throughout the Hudson Valley and NY metropolitan areas. These relationships can provide opportunities for course projects, research, community service, and internships.
Explore Our Annual Reports