Image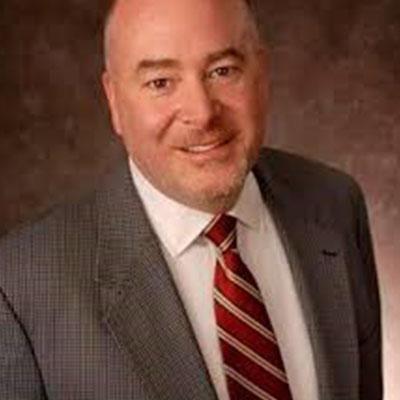 What are your first memories of Pace?
My dad [Donald James Ryan] was a professor at Pace on the Pleasantville campus, teaching English and journalism, and serving as the advisor to the student newspaper. As a kid, I remember going to the Pleasantville campus, and one of the highlights was a softball game for the newspaper where the alumni played the current student staff, and I always played with the students. Those were the first college kids I ever hung around. They had this newspaper office they hung around it and their lives seemed very cool, so that was fun.
Why did you choose to attend Pace?
I actually first went to the School of Industrial and Labor Relations at Cornell University, which was not for me, so I left for Pace to figure out what my next move would be. Since my dad taught there, I was able to go for free. I liked it and settled into it. I joined the school newspaper, which was a pivotal decision in my life, because I'm a journalist now.
How did your time at Pace shape what you wanted to do as a career?
What I learned at the paper was that I like a newsroom environment. I had always wanted to be a writer, but writing can be kind of a solitary pursuit. And I think what I enjoyed about the newsroom was that there was a whole group of us working together every week to put out the paper. This was especially the case when I became editor-in-chief. Those two things, working very collaboratively and managing people, really helped shape my interests.
What would you say you're most proud of in your career so far?
In terms of a single project, I produced an hour-long primetime story for CBS News where we followed the town of Middletown, New Jersey, for a year after 9/11. They lost 35 or so people on 9/11. We were spending time with families with little kids who had lost mothers and fathers, and that was very sobering, but also felt like we were really making a contribution to society.
In terms of a long-term achievement, covering the pandemic has been another highlight of sorts. It's been the most challenging story to cover because it's simply harder to get to the story, both physically and editorially. In the beginning, we were shuttered up and just trying to figure out what was going on. And technically producing the stories of the pandemic and actually getting them on the air while working remotely has been an equal challenge.
What are your goals for the future?
I'm pretty happy doing what I'm doing. I still make a show that airs at a certain time on a certain day of the week on a network, which sounds like a very old-fashioned idea, so I worry a little about what the future is going to be like. But it's also kind of exciting. There are a lot of different stories being told, and voices being welcomed more openly into the mix of storytelling, which is great. And we work hard to do our part to participate in the effort. We cover a lot of social justice issues, and I'd like to see us do more of those things and really evolve our workforce by getting more young people coming into the organization. I still want to maintain a leadership position and help chart the course for the broadcast I work on, but I also want to make sure developing the careers of others is a big part of what I'm doing.
What has led you to want to be part of the Dyson Advisory Board?
I had been getting involved with Alumni Relations and doing some student panels, and I realized Pace students are the same as when I went to Pace. They are hard-working, and a lot of them are first-generation college students, have jobs on the side, and are paying their way through school. That's a great thing about Pace. The students are tough, and they want it more because they're working for it. That still comes through, so I really respect that and want to help.
I've also been astounded at how much more is happening at Pace now as opposed to when I graduated, especially in Dyson.
For the last 10 years, I've worked on helping people and developing careers, and joining the Advisory Board is just a natural extension of that – to reach out to students in college and help point them in the right direction.
What is your favorite way to spend your free time? I like to hike over at Rockefeller Preserve. I like to read. I like sports, hanging out with friends. I travel a little bit.
Book recommendations? The book I read that's made the most impact on me in the past year or two is Sapiens: A Brief History of Humankind by Yuval Noah Harari. It's kind of an anthropological view of human history. It's about as big-picture as you can get about human history. It puts every little argument, and every political and historical and cultural issue, and even climate change, into a much bigger perspective. It really changed how I think about a lot of what we do in our day-to-day lives and how we understand things.
Favorite TV show? I love Succession, and Ted Lasso was great.
Favorite restaurant in New York? My favorite restaurant is probably "Quality Italian" near Columbus Circle. There's a steakhouse called "Quality Meats" around the corner, and "Quality Italian" is like a sister steakhouse, but with an Italian bent.