Image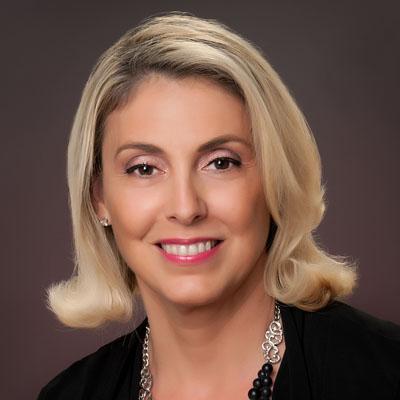 The dictionary defines "resilience" as the ability to recover readily from adversity. A business or organization's "resiliency" is its agile response to disruption while maintaining day-to-day operations. And a "resilient" person withstands the rough patches, rises to new challenges, and emerges stronger than ever. In her life and career, Dyson Advisory Board member Rose Littlejohn is nothing short of a resilience powerhouse!
Currently managing director of Business Services at PricewaterhouseCoopers, Littlejohn has thrived as a leader in corporate security for the past 20 years. She is a noted expert in global security, has designed and implemented crisis management and disaster recovery programs for high-risk areas around the world, and is a leading authority on resiliency in both the private and public sectors.
As such, she was approached by Joseph Ryan, department chair of criminal justice at the Dyson College of Arts and Sciences, to participate in a panel at the College's first Summit on Resilience in 2012. Ryan recognized the importance of having a woman's perspective in this male-dominated milieu. Littlejohn represented the professional services field; others on the panel included the heads of security at Verizon and Con Edison.
It was at the summit that Littlejohn met Nira Hermann, dean of Dyson College. They became firm friends, meeting frequently to share their respective professional experiences and discuss relevant issues including the security landscape generally. When Dean Hermann reinvented the Dyson Advisory Board in 2013, she invited Littlejohn to join the newly invigorated team.
I bring a somewhat unique combination of skill sets to the table: leadership experience and broad risk management skills
"I love the work I do with the Board," she beams. "I bring a somewhat unique combination of skill sets to the table: leadership experience and broad risk management skills —which is the technical side of security. It's especially unusual for a woman to span these two areas of expertise." In addition to her role on the Advisory Board, Littlejohn's involvement with the Dyson College of Arts and Sciences includes mentoring and providing scholarships to women whose goal is to pursue a degree in criminal justice generally, or, more specifically, a career in security. "The hook for me is getting more women into the field," she adds.
Littlejohn is passionate about her involvement with the Dyson Advisory Board and with the Girl Scouts of America, whose board she also serves on. She finds it both motivating and inspiring to prepare the next generation of leaders, many of whom she foresees will be women, for the challenges that lie ahead. As an adjunct professor in Dyson's criminal justice program she shares her knowledge and vast experience in her online course, Resiliency in the Corporate Sector. Exploring security issues from the private sector's viewpoint shows students how they might apply their studies to future careers.
However, Littlejohn's interaction with Pace University had begun even before she participated in Joseph Ryan's summit: her son chose Pace over other colleges for his undergraduate degree in business administration. She credits his education at the Lubin School of Business, as well as the communication and relationship-building skills he learned in the Pace environment with jumpstarting his successful career. At 27 he is following in his mother's footsteps as an accomplished professional on his way up the corporate business ladder.
From the outset of her career, Littlejohn had been keenly aware of the gender disparity in her field and decided to explore it further as the subject of her doctoral thesis: Women in Male Oriented Roles. Her study involved a qualitative survey of women working in the corporate security world. She recalls being struck by one particular quote that continues to resonate: "Being a woman isn't necessarily an issue; it is a differentiator." Her personal experience echoes that observation: "For a woman, having the technical skills is not enough. You also need to always do the best you can, regardless of any obstacles you run into. It's true that we have come a long way in validating women in this field. But even today, at this point in my career, I find I must still prove myself as someone who rolls up her sleeves and gets the job done. No matter what." She advises women not to be afraid of expressing their points of view, nor daunted by being vastly outnumbered by their male colleagues. "My approach has always been 'let me show you what I can do; give me the opportunity and I will demonstrate why you chose the right person for this task,'" she adds.
"Education has always been incredibly important to me," she says. That drive was supported by her parents, who espoused "work hard, do your best, there is nothing you can't do."
Where does Littlejohn come by her confidence and personal resilience? From her family's strong work ethic and unequivocal encouragement. Born to an Italian mother from the picturesque town of Bari on Italy's Adriatic Coast and an American father whose family was from the same town, Littlejohn grew up in Brooklyn, New York. She is the oldest of four daughters and was the first in her family to attend college. From her early school days, Littlejohn was a high achiever. Smart and conscientious, she pushed herself in accelerated courses in high school and graduated at 16 years old. "Education has always been incredibly important to me," she says. That drive was supported by her parents, who espoused "work hard, do your best, there is nothing you can't do."
Littlejohn attended a technical college immediately after high school, then married and had her son and daughter. Her career took off soon after at Avon Products, where she was quickly recognized as a rising star with outstanding management and leadership skills. She credits her boss at Avon as being a visionary who saw that the future of corporate security depended on drawing more women like her into the field. He took Littlejohn on as a "project," mentoring and grooming her for the success she was to achieve. "He gave me the foundation to make my mark, and to participate in organizations that have helped shape me over the years." In addition to her board position at the Girls Scouts of America and on the Dyson College Advisory Board, Littlejohn also serves on the Advisory Board of Dyson's Management for Safety and Homeland Security Professionals graduate program, was chairperson on the Secretary of State's Overseas Security Advisory for Security Awareness and Innovations, and is a member of the Domestic Security Advisory Council.
Rising to senior manager of Global Security at Avon Products during her thirteen-year tenure there, Littlejohn conducted complex investigations in Poland, Russia, and South Africa, and was a key team member in the resolution of lengthy and complex kidnappings overseas. At the same time, she was adding academic credentials to her arsenal, completing courses in business management and leadership. All this, while raising a young family!
In 2001 Littlejohn transitioned to American Standard Co. as director of global security and ethics officer. Being responsible for security operations in more than thirty countries called for constant and extensive travel. "My international experience at Avon and American Standard had an enormous impact on me," she observes. "Traveling to high risk locations including Johannesburg, Moscow, Eastern Europe, and Latin America was eye-opening and life-changing. Exposure to how the rest of the world functions can't help but change a person fundamentally."
Her best time of day? Definitely morning. She's up and exercising at 5am.
What's on her bucket list? An African safari.
How does she indulge herself? A good massage.
Looking back, what would she change? Not much. But, she would have added serving in law enforcement or the military to her already impressive resume.
Any parting advice for up and coming professionals? "Learn from your mistakes. See failures as opportunities. When you have moments of doubt, push through them." That pretty much defines resilience.